Ree Drummond's Easy Veggie-Packed Pasta Lives up to Its Name
The name of Ree Drummond's Veggie-Packed Pasta says it all. One of many Pioneer Woman pasta recipes from the celebrity chef and Food Network star, Drummond loads the dish with vegetables. Change them up or follow her recipe exactly, the Veggie-Packed Pasta's loaded with an array of greens.
The Pioneer Woman pasta is ready in 1 hour
This isn't a 16-minute Pioneer Woman recipe or even what Drummond calls PDQ, or pretty darn quick. Her Veggie-Packed Pasta is a one-hour dish, according to Food Network. 
But that doesn't mean it's a complicated recipe. Or that every single second of those 60 minutes is spent chopping, dicing, or stirring.
The recipe requires 35 minutes of "active" work and it's classified as "easy" to make by Food Network. What about the remaining 25 minutes? It's allotted for boiling the pasta and baking. This means there will certainly be some downtime during the cooking process.
The Food Network star includes 6 vegetables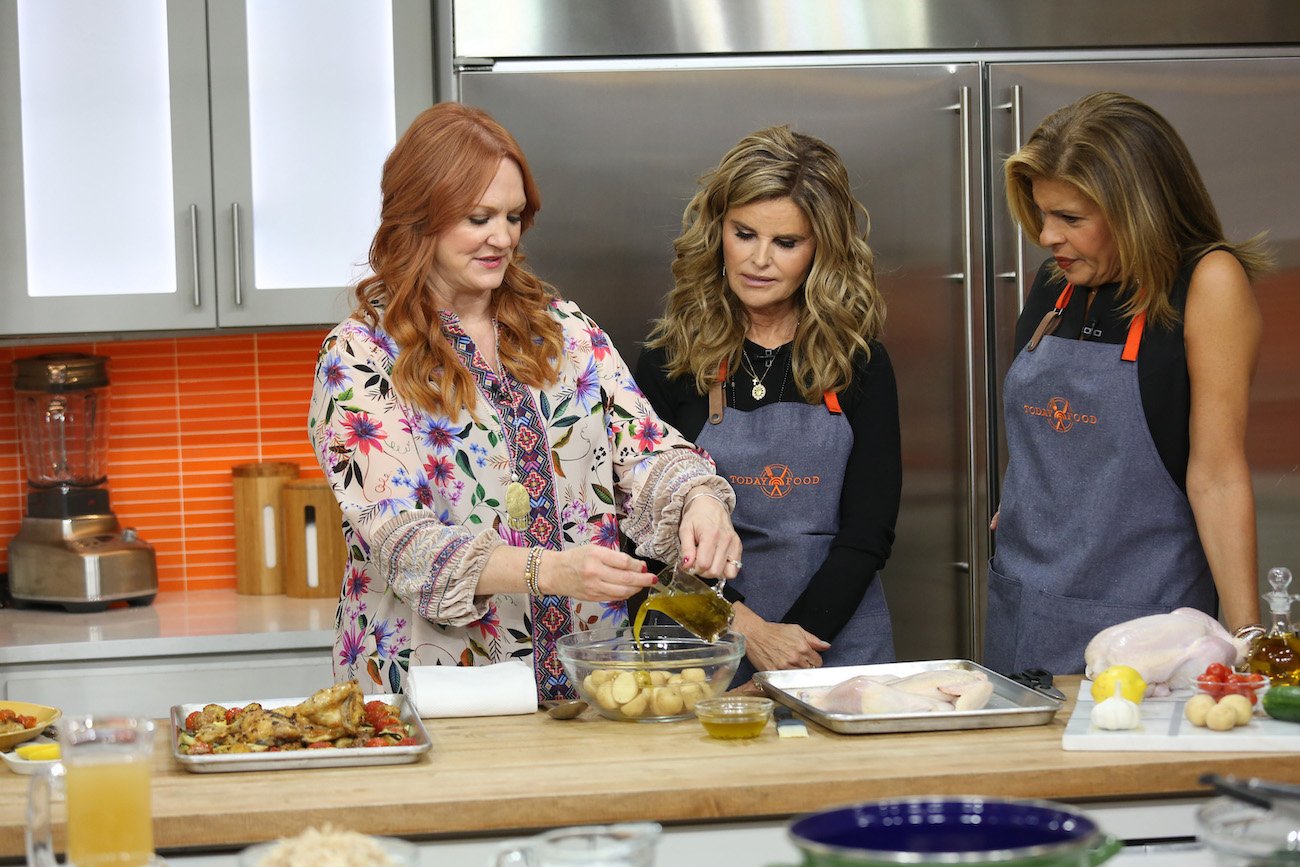 Drummond's Veggie-Packed Pasta is exactly that, a pasta dish that really is packed with veggies. Per the Super Easy cookbook author's ingredient list she includes not just one or two vegetables in the recipe but six.
The 53-year-old, who films The Pioneer Woman in Oklahoma, tosses the pasta with asparagus, frozen peas, fresh kale, and zucchini. Drummond, a food blogger-turned Food Network star, doesn't stop there with the veggies. Other additions include onion and garlic.
Drummond's Veggie-Packed Pasta gets another dose of something green from prepared pesto. Made from scratch at home or bought from the grocery store, the flavor-packed sauce adds another veggie element to the dish.
How to make Ree Drummond's Veggie-Packed Pasta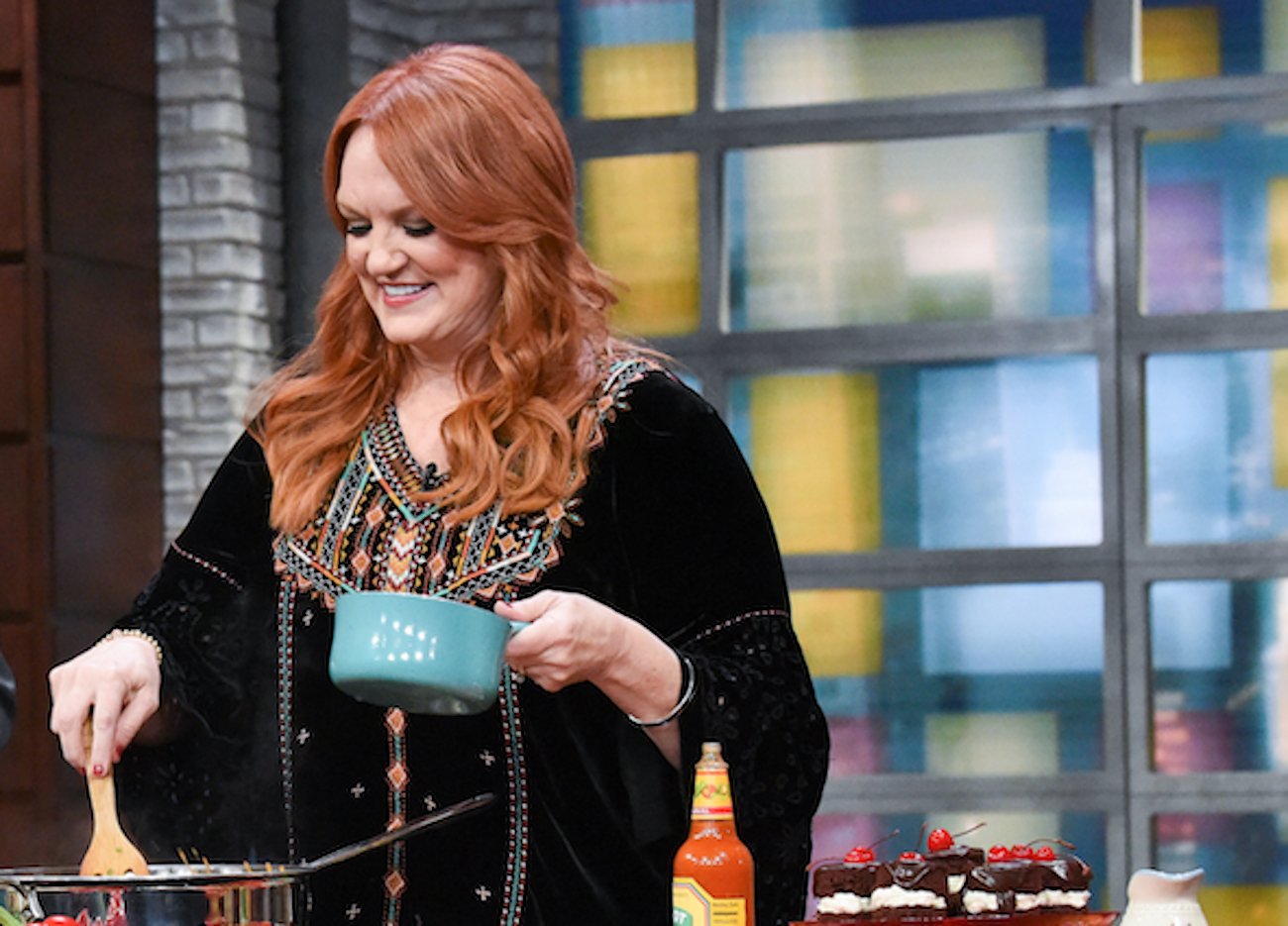 Drummond's Veggie-Packed Pasta comes together in six easy steps. It starts with prep which included boiling a big pot of water on the stove and heating the oven to 425 degrees Fahrenheit.
Once the water's boiling it's time to cook the pasta. The recipe calls for whole wheat penne but any variety works too.
This is where it's important to note a few crucial steps. Drummond advises boiling the pasta until it's al dente, or not fully cooked. When draining the pasta, remember to save some of the water because The Pioneer Woman host uses it later on.
Next is the vegetable element of the dish. Drummond heats up a large skillet on the stove before tossing in garlic and onion followed by asparagus and zucchini. Once the vegetables are soft she adds white wine being sure to scrape the bottom of the pan.
After the white wine has cooked down a bit she adds kale and peas along with ricotta cheese and pasta water. When a minute's gone by Drummond adds the drained pasta to the pan. If needed, she adds more pasta water to thicken the sauce. 
Next, she transfers everything to a baking dish. Then she makes a breadcrumb and cheese mixture which she sprinkles on top.
Finally, Drummond's Veggie-Packed Pasta goes in the oven to bake. Less than 20 minutes later it's ready to eat. 
Source: Read Full Article