The Bachelor's Courtney Robertson Revealed the *Exact* Amount of Money DWTS Offered to Pay Her
Ever wonder exactly how much celebrities get paid to put on a sparkling leotard and twirl their way around Dancing with the Stars? Um. A LOT. There's been plenty of speculation about just how much celebrities get paid on this show, but former Bachelor star Courtney Robertson went ahead and confirmed exactly what ABC was prepared to offer her after she won Ben Flajnik's season.
"Dancing With the Stars, I had a meeting with them right after my season [of The Bachelor]," Courtney revealed during the She's All Bach podcast, via Us Weekly. "That was one I would have loved to have done."
"They explained the whole thing, like, you get to pick out your music and design your costumes," she continued. "I'm like, 'Oh, my gosh, I would be sparkling all over the place.' … I got to go and sit in the front row and watch [the show]. And each week you go on, they pay you more. There's, like, an incentive."
Courtney then added that in addition to a lump sum of $150,000 to join the show, "You make another, like, $30,000 or something" per week. I mean, wow.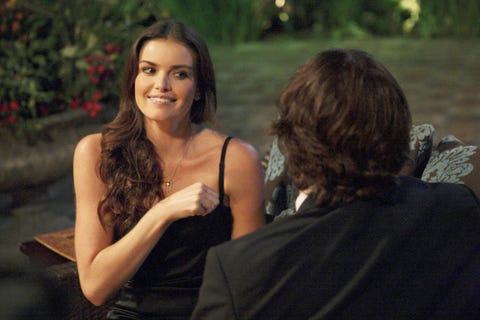 This pretty much matches what's previously been claimed about DWTS salaries—though Variety reported in 2019 that the most contestants can take home is $295,000, so there is a cap.
Side note: apparently Ben's reaction to Courtney potentially doing the show was "If you do it, you won't have a fiancé," which, ugh!
Source: Read Full Article