'The Facts of Life' Fans Flip Out Over 'Live in Front of a Studio Audience' Remake: 'Sooo Good!'
It appeared to be a slam dunk for the latest installment of ABC's Live in Front of A Studio Audience as the latest installment of the popular remake series tackled a vintage episode of The Facts of Life. This series ran for nine seasons from 1979 through 1985 and highlighted the lives of four girls and their friends who lived at the fictional Eastland School for Girls in Upstate New York.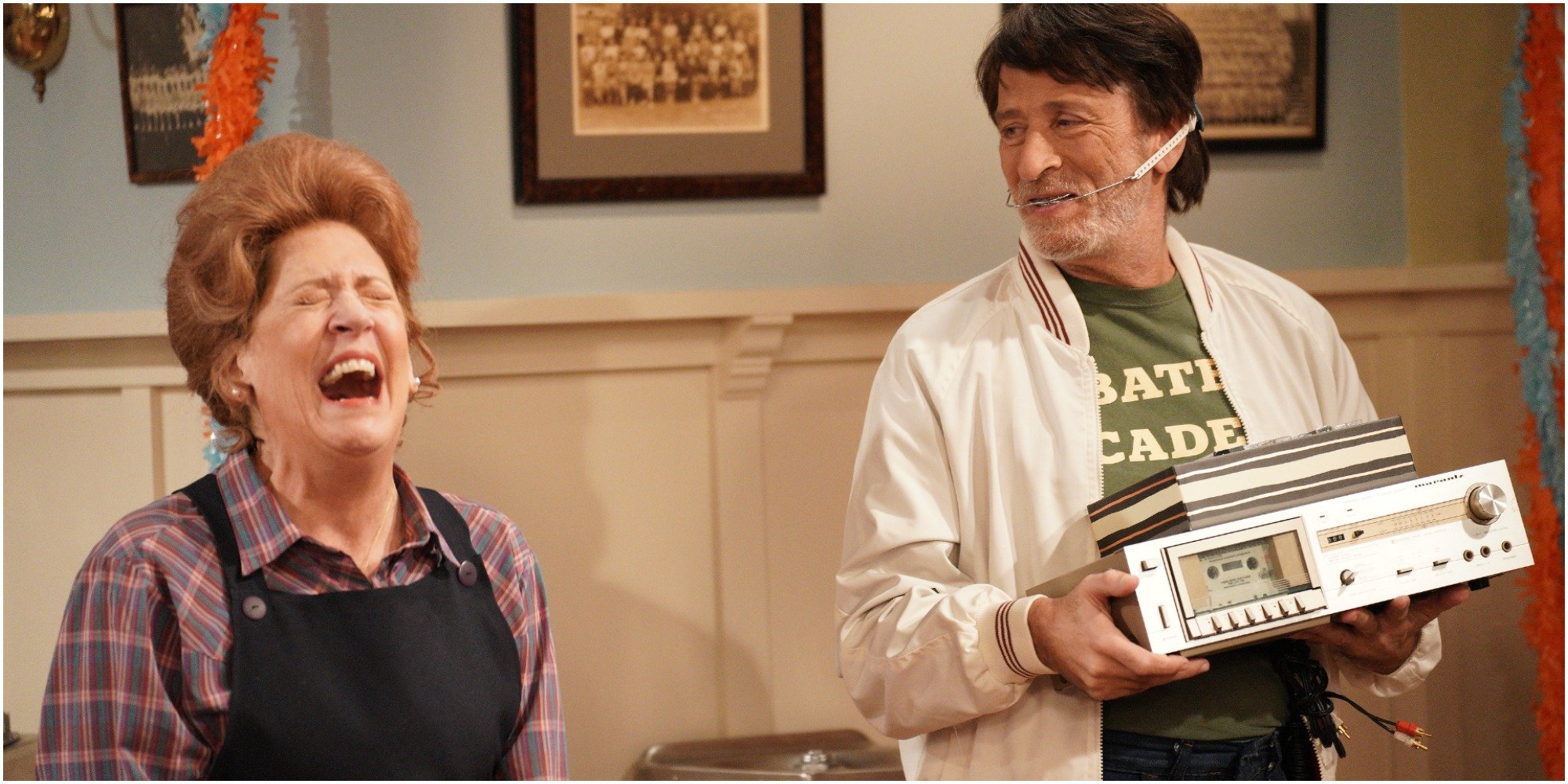 'The Facts of Life' featured a reunion of three original cast members
Lisa Welchel, who originally played Blair Warner, was featured at the show's top singing the series theme song. Welchel, a country singer, and actor appeared ageless, wearing a school uniform made famous on the series. She walked through the series sets as she sang, finishing off in the infamous school kitchen.
Welchel was joined by former Facts of Life castmates Mindy Cohn and Kim Fields, who played Natalie and Tootie.
Meanwhile, the three women, who originated the characters over 40 years earlier, introduced the live show.
A fourth cast member Nancy McKeon, who played Jo Polinaczek, did not attend.
Which of the show's 201 episodes was recreated?
The Dec. 7th presentation reenacted a Season 3 episode titled "Kids Can Be Cruel."
A vengeful Natalie (Allison Tolman) waged war on an insensitive Blair (Jennifer Aniston) by arranging for brace-faced Carl Price (Jon Stewart) to bid on a date with the popular student at an Eastland charity auction.
This move threw off Blair's plan for her beau, football star Dink Lockwood (Will Arnett), to win.
In addition, the special episode starred Kathryn Hahn as Jo, Gabrielle Union as Tootie, and Ann Dowd as Mrs. Garrett.
Also appearing in a supporting role was Jason Bateman as Tim Holifield, the object of Natalie's affections.
Fans flipped out over the 'Facts of Life' remake
https://www.instagram.com/p/CXNa2EbIIIb/
Fans of the series had a lot to say about the remake. They flipped out over the recreation of this beloved television series.
"So fun! Blair doesn't look like she aged at all!" wrote one fan of actor Lisa Welchel.
"The whole cast looked amazing!!!!! Sooo fun!" penned a second social media follower.
"This was a brilliant follow-up to the previous two episodes of Live in Front of a Studio Audience. I wish this were a weekly thing! I know, it's a TON of work!" claimed a third Instagram user.
In conclusion, a fourth viewer believed that one actor stole the show over everyone else.
"However, can we talk for more than a minute about Ann Dowd as Mrs. Garrett in BOTH shows? Are you kidding me? She STOLE the episodes. Ann was on point with everything wonderful about the role originally played by Charlotte Rae. Most importantly, she would be proud."
Dowd appeared on The Facts of Life and Diff'rent Strokes in the same role.
Live in Front of a Studio Audience can now be streamed on Hulu if you missed the original airing.
RELATED: 'The Facts of Life' execs Wanted Lisa Welchel's Blair to Be the First to Lose Her Virginity, What They Did When She Said No
Source: Read Full Article