The Heartbreaking Truth About Tony Bennett Canceling His Final Tour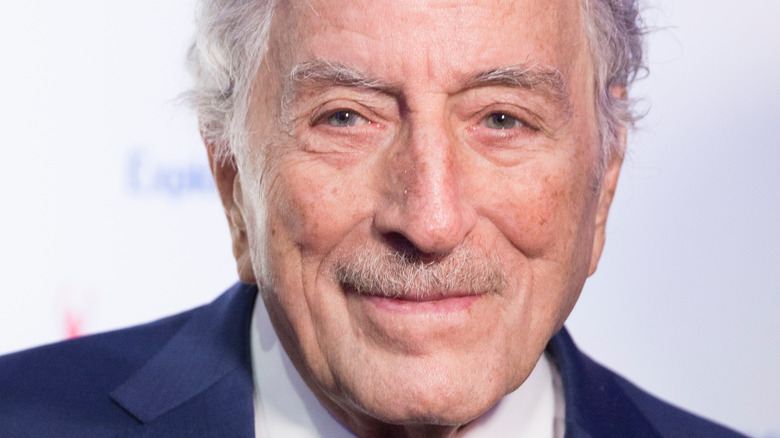 In a heartbreaking turn of events, legendary crooner Tony Bennett has announced that his "I Left My Heart In San Francisco" tour has been canceled (via New York Post). 
The tour — which consisted of rescheduled and delayed shows from the beginning of the COVID-19 pandemic — was slated to start up again this coming September 2021 in Mashantucket, Connecticut, and span the United States, even some venues in Canada.
The news comes on the heels of two sold-out shows at Radio City Music Hall, the aptly titled "One Last Time: An Evening With Tony Bennett and Lady Gaga," which were advertised as Bennett's last live performances in New York City (via Variety). The shows predate Bennett and Gaga's "Love for Sale" a follow-up album for their chart-topping album of duets "Cheek to Cheek" — which will be released this coming October. A documentary of the pair throughout the album-making process is reportedly in the works as well.
Tony's battle with Alzheimer's may be advancing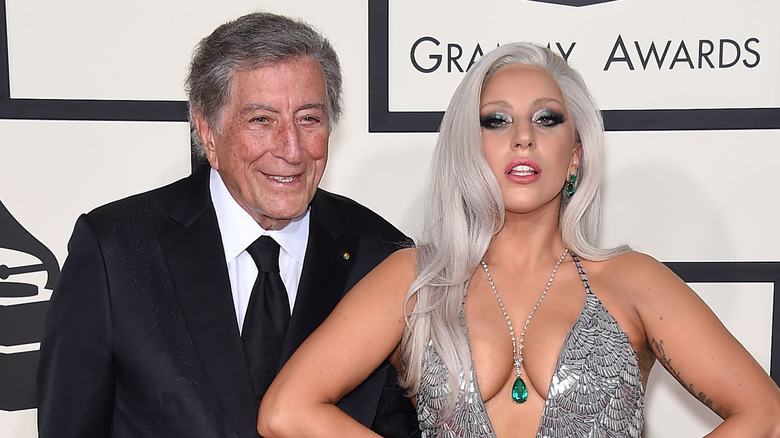 This past February of 2021, Tony Bennett revealed to the world in an AARP Magazine profile that he has Alzheimer's disease (via NPR). Susan Benedetto, Bennett's wife of 14 years, says that the legendary singer was diagnosed with Alzheimer's in 2016. 
According to the New York Post, Bennett's condition did not become "seriously concerning" until 2018, while recording "Love for Sale" with Lady Gaga. A tweet from Bennett's Twitter account just after the announcement said, "life is a gift, even with Alzheimer's."
Danny Bennett — Tony's son and manager — said of his father, "Managing my father for the last 40 years has been a privilege and an amazing journey. He never ceases to inspire me with his passion and dedication to all that life has to offer. The last four years has been no exception. He continues to sing and stay fit on a daily basis. I speak for the whole family in thanking his wonderful wife Susan for all the support and love she has given to him."
He continued, "Our wish is that by openly sharing his challenges with Alzheimer's That we will give hope to all that face this condition and will help end the stigma surrounding this disease. Above all else, we want to be able to help raise awareness, advocate for advancing new therapies and one day soon, finding a cure."
Source: Read Full Article