'The Hills' Leading Ladies Sit Down With 'Vogue' Ahead Of The Revival & Don&#8217
While we anxiously await the premiere of The Hills: New Beginnings in April, we've gotten plenty of teasers from the leading cast members of the revival to keep us on the edge of our seats…
The massive reality show turned the young 20somethings into cultural icons over the six-season span, and the reboot brings fresh faces to the cast, plus all the juicy drama set in sunny El Lay that we love.
The leading ladies chatted with Vogue about the past, where they're at now, and where they're headed…the rest is still unwritten.
Read on for more (below):
Contents
Heidi Pratt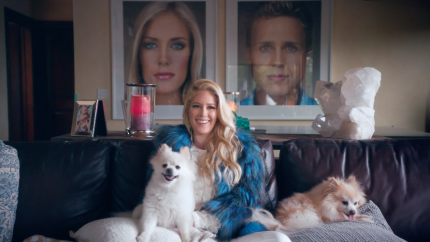 The most OG of the cast members is Heidi Montag, who returns to the show alongside husband Spencer Pratt. The momma reflects back on a difficult moment from The Hills' past:
"I think in my mind, looking back, the hardest scene for me to watch is when I had my surgery and I go back to Colorado to talk to my mom about it for the first time. It was really challenging and I was in so much pain, I could hardly talk. I was so young and I just didn't, like, have a team behind me. Not getting along with my family was really hard, but a lot of good came out of the original show."
Audrina Patridge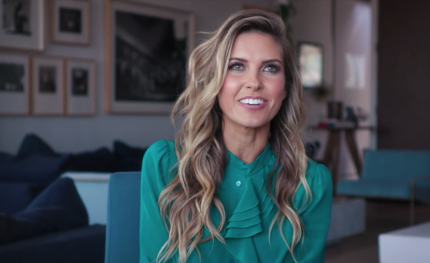 Audrina Patridge, who also lived in the same building as Lauren Conrad and Heidi in the early seasons of the show, reflected on her rocky relationship with Justin Bobby, who's also returning for the reboot:
"I remember the first time I cried while being taped. Justin Bobby picked me up on his Harley and we went to a party and later, he just left without saying goodbye. I was emotional and we were drinking. That's when Lauren made me laugh by saying 'homeboy wore combat boots to the beach.'"
Whitney Port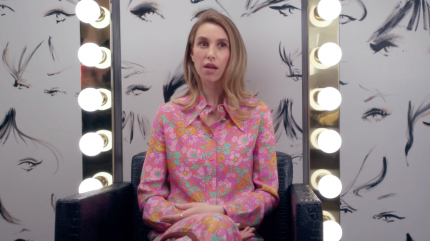 Whitney Port was LC's work BFF at Teen Vogue, who has since used her klout to focus on create a clothing line and personal brand. If you've wondered about how real the original reality show was, Whit can clue you in:
"Way at the beginning it was very much like, we're going to put you in real scenarios and not really tell you what's going on, which is how I think they were able to get everybody to be themselves at first. Then you get to a certain point where things get boring, so the writers and producers had to start thinking about how to spice things up and make certain things more dramatic."
Mischa Barton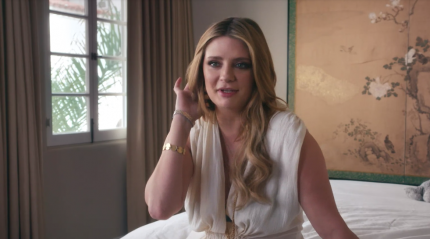 The only professional actress on the cast, Mischa Barton's casting in the show stems from her role on The O.C. as Marissa Cooper, which inspired Laguna Beach, and in-turn The Hills:
"I kind of feel like, in a weird way, I was on The Hills, even though I'd never seen it. My whole life was publicized in a fake way and everything about me was made up while I was on The O.C., which ran simultaneously with The Hills. I remember Nicole Richie was really into them and she would pull me over into a parking lot and be like 'they're filming The Hills in there, we have to go see!' They were the O.G. reality T.V. stars."
Stephanie Pratt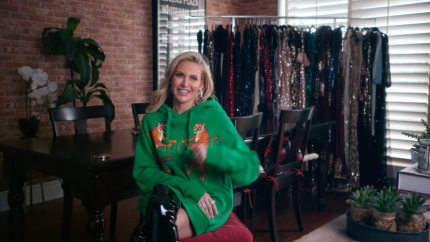 Stephanie Pratt is back and Kristin Cavallari already clued fans in to let them know that she's the drama-maker of the season. Regardless, the reboot is coming at a great time to heal her relationship with her big bro:
"I ended up having secret friend dates with Lauren in Hollywood. Becoming friends with her destroyed my relationship with Spencer. We didn't speak for a long time. If this new show hadn't happened, it would have been ten, eleven, twenty more years of not seeing or speaking to my brother. The reboot is a miracle."
Ashley Wahler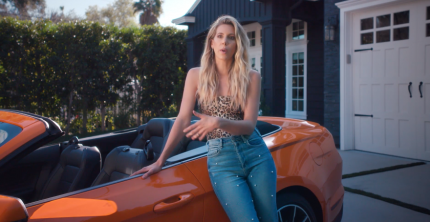 Remember Jason Wahler? AKA resident heart-breaker, bad boy, and who LC chose over going to Paris? Well, he and his wife Ashley Wahler are also returning to The Hills:
"Jason and I both felt like now was a really good time to join New Beginnings. Having the cameras around us felt very natural and it wasn't uncomfortable for me at all because I'm such a vulnerable person. I think being open on camera was easy for me but the schedule got tough at times. I'm still a full-time hairdresser, so I work at the salon, I'm trying to work on my lifestyle blog, and I have a child so I think just trying to do everything all at once felt a little overwhelming, but filming really helped me have more date nights and girl time and connecting with the amazing cast was so nice. It was fun to build those relationships."
Kaitlynn Carter Jenner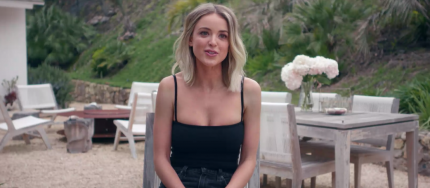 Another former bad-boy love interest is making an appearance with his wife. Brody Jenner and Kaitlynn Carter Jenner will also be starring on the revival:
"I think he was definitely hesitant to be in on the show at first for the same reason he doesn't really love doing red carpet appearances. I think he feels like people are more interested in his extended family and he's over talking about that. It wasn't too bad of an adjustment in terms of the actual filming and being on camera, but it was a huge adjustment having people so involved in our lives. You are sacrificing a lot of privacy and it was far more invasive than I'd anticipated."
April seriously can't come soon enough!! What are your favorite memories from episodes past? Sound off (below) in the comments and let us know!
Source: Read Full Article