The Real Reason Jim Parsons Almost Didn't Get The Role Of Sheldon On The Big Bang Theory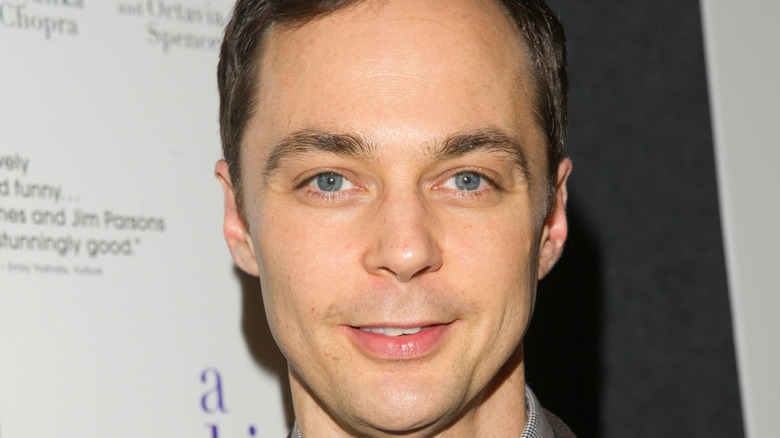 "The Big Bang Theory" is one of the most beloved sitcoms of the 2000s, and rightfully so. The show, which aired on CBS for a whopping 12 seasons before it went off the air in 2019, stars Emmy-nominated actress Kaley Kuoco, "Christmas Vacation" alum Johnny Galecki, Kunal Nayyer, Simon Helberg, real life scientist and "Blossom" star Mayim Bialik, Melissa Rauch, and of course, Jim Parsons. Parson's portrayal of Sheldon Cooper earned him an impressive four Emmys throughout the course of the series.
"It's surprisingly easy," Parsons said of playing Sheldon (via "TODAY"). "I think that the writing is really good, and I think that there's undeniably part of myself that understands what it is to feel outsider-y. Probably everybody does. I think that's part of the reason the show's so successful. But if you're just willing to access that and tap into that, it's not hard at all to feel like 'no one understands me.'"
As it turns out, however, Parsons almost never got to play Sheldon at all.
Jim Parsons was almost turned down after he auditioned for the role of Sheldon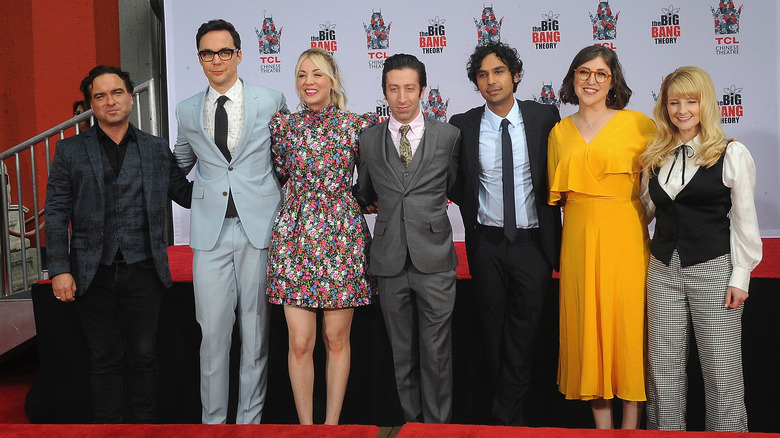 It's hard to imagine literally anyone else other than Jim Parsons playing Sheldon Cooper; however, the nine-time Emmy nominee was almost passed up by show creators Bill Prady and Chuck Lorre after his original "Big Bang" audition. During an appearance on the "At Home with the Creative Coalition" podcast in February, Prady revealed the reason why Parsons almost didn't get the role.
"When Jim Parsons came in, he was Sheldon on a level — you know, there were people who came in and you went, 'Okay, well, he's kind of okay,' 'Oh, he's pretty good,' 'Maybe he's the guy.' And Jim came in and he was just — from that audition, he was the Sheldon that you saw on television," Prady said. "He created that character at that audition. And he left the room and I turned and I went, 'That's the guy! That's the guy! That's the guy!' And Chuck turned and he said, 'Nah, he's gonna break your heart. He'll never give you that performance again.'"
Prady went on to reveal that he went with his gut feeling about Parsons and ignored Lorre's initial input about the actor, saying, "This may be the only example of where I actually was right. And Jim Parsons came back in the next day and gave us that exact same performance again. It was like, 'This is Sheldon.'"
Source: Read Full Article