The Trailer for 'Queer Eye' Season 3 Will Bring Feeling Back to Your Cold, Dead Heart
The trailer for Season 3 of Queer Eye has dropped, and it's already making fans emotional. It's a two minute encapsulation of everything that has made the show so popular; moving real life stories, "holy sh*t!" transformations, and a whole bunch of GIF-able moments.
When Queer Eye For The Straight Guy first aired on Bravo in 2003, it took the makeover show format and used it to normalize the idea of flamboyant gay men being on TV (and by extension, in people's lives). When the reboot came to Netflix in February 2018, it continued to broaden the original remit of the show by making over people of all genders and sexual orientations, continually demonstrating the positive impact of empathy and self-love, and resulting in conversations about race, internalized homophobia and toxic masculinity.
Season 3 promises to keep on having those conversations; the trailer shows Karamo Brown talking with a young black lesbian about what it means to be both black and gay (important ground which the first season also explored), while another makeover subject speaks about losing herself to grief.
In other words, if you think you're going to make it out of this season without ugly-crying, you're a liar.
Pop singer Carly Rae Jepsen tweeted that she was stocking up on tissue boxes ahead of the new season, although she might also have been tearing up because her new song "Now That I Found You" is used in the trailer:
ahhh this trailer gives me the feels. 😭 so excited for the new season. Stocking up on tissue boxes now #NowThatIFoundYou 💗🔎🕵🏻‍♀️ @QueerEye https://t.co/qiMNTUoMVx
Season 3 of Queer Eye arrives on Netflix on March 15.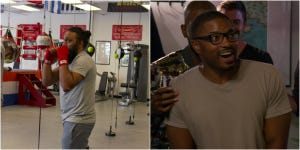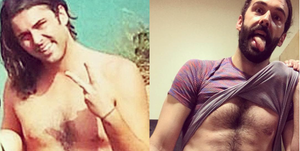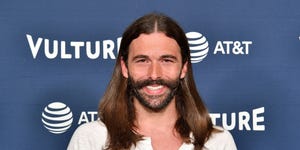 Source: Read Full Article