Will Boris Johnson throw a 'lavish wedding party' at Chequers this month?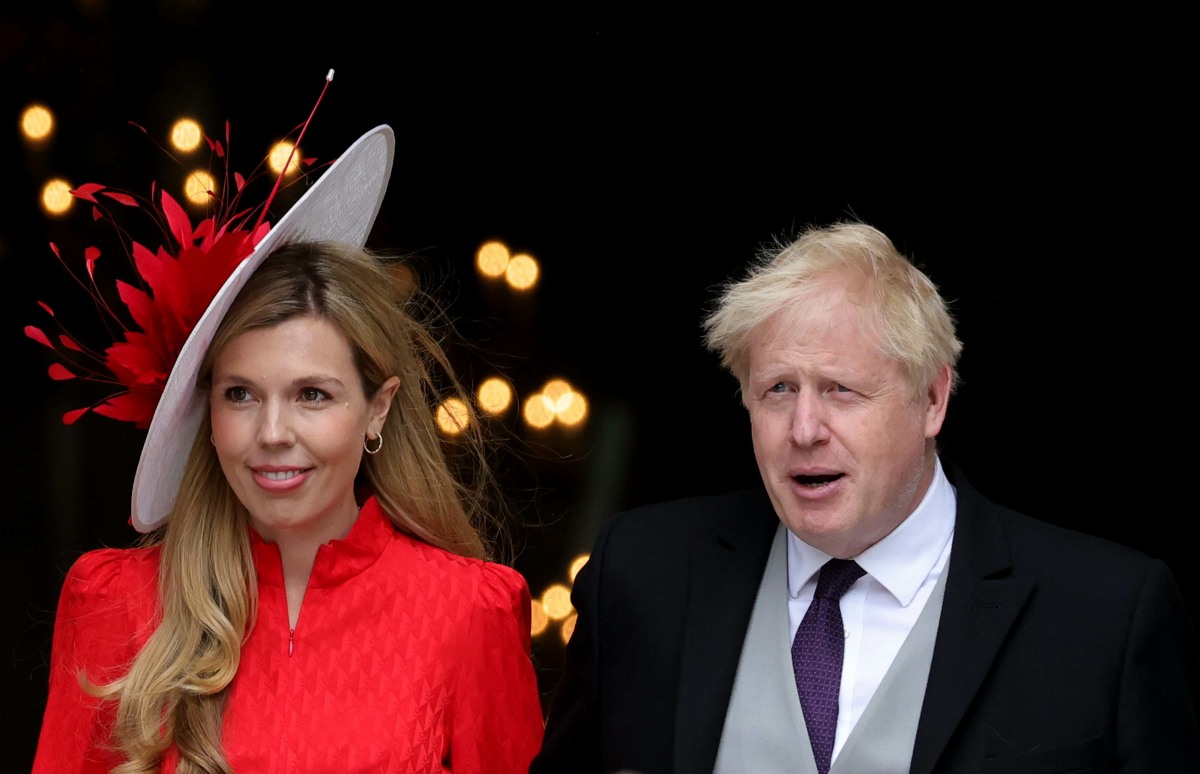 On Thursday, Boris Johnson announced his intention to step down as prime minister. I'm not a parliamentarian, so I don't exactly understand what happens next other than "Boris Johnson spends his last weeks and months in office furiously covering up his crimes" and "Larry the Cat takes a dump in some of the moving boxes." While there are some schemes afoot to get Boris out of office ahead of his formal October surrender, it feels like there's a good chance he'll still be technically in office for weeks more, possibly months more. There are some major perks to being prime minister, like the official PM's country home, Chequers. As it turns out, Boris had already made some plans to host a lavish party at Chequers later this month!
Boris Johnson wants to stay on as caretaker Tory leader in part to throw a big wedding party at Chequers later this month, sources claim. The Mirror can reveal the Prime Minister and wife Carrie have planned a lavish bash at the grace-and-favour country home to mark their marriage. The couple tied the knot in a secret ceremony at Westminster Cathedral in front of just a handful of guests in May 2021. They then celebrated in the Downing Street garden but were only allowed 30 guests because of Covid restrictions in place at the time.

The couple's Chequers do, planned for July 30, is expected to be a much bigger and more glamorous affair. Two separate sources told the Mirror that Mr and Mrs Johnson were keen to go ahead with the party, to which they have invited many of their family and friends. But allies of the PM dismissed the suggestion, saying he wanted to stay on as caretaker out of a sense of duty to guide the country until a new leader is found. The PM, who has finally announced that he would resign, would have to cancel the lavish do if he leaves office immediately.

One Tory source told the Mirror: "It beggars belief that even after all the criticism Johnson has faced regarding integrity and probity, one of the reasons he is staying is to have his wedding party at Chequers. It's a national asset not his personal home. The Johnsons should do the decent thing and find a different venue. And Boris should do the decent thing and leave No 10 immediately".

A second insider added: "It's crass if it goes ahead."

But a spokesman for Mr Johnson said: "The PM has a strong sense of duty and will continue to serve his country until a new leader is in place solely to continue his obligation to the public."

Chequers is a a 16th Century mansion with a heated indoor swimming pool, putting green and 1,500 acres of grounds. It was donated to the nation in 1917 by Lord and Lady Lee of Fareham as a "place of rest and recreation for Prime Ministers" because some premiers did not even have their own country estates. Built in 1565 and costing taxpayers almost £1million a year, the sumptuous red-brick is far from most Brits' everyday experience.
[From The Daily Mirror]
I don't have anything to say about the idea of a prime minister's residence outside of London, because I feel like… American presidents have that kind of thing too. Every POTUS can use Camp David however much they want. Every POTUS gets expensive security upgrades to their private homes and estates too. And it's a bit rich (literally) to complain about the maintenance on Chequers when the Queen and her family are costing British taxpayers more than $100 million a year. But yes, in Boris Johnson's particular situation, the whole thing is massively tacky. Imagine being so corrupt and awful that your whole cabinet resigns in protest but you refuse to step down right away just so you can throw a big party on government property. LOL.
Update: Just a short while ago, "sources" claimed that Boris and Carrie are moving their wedding party to another location. Do you believe that?
Remember yesterday when I said that I imagined the Benny Hill theme song played over the activities at Downing Street? Hugh Grant had the same idea.
— Aaron Fritschner (@Fritschner) July 7, 2022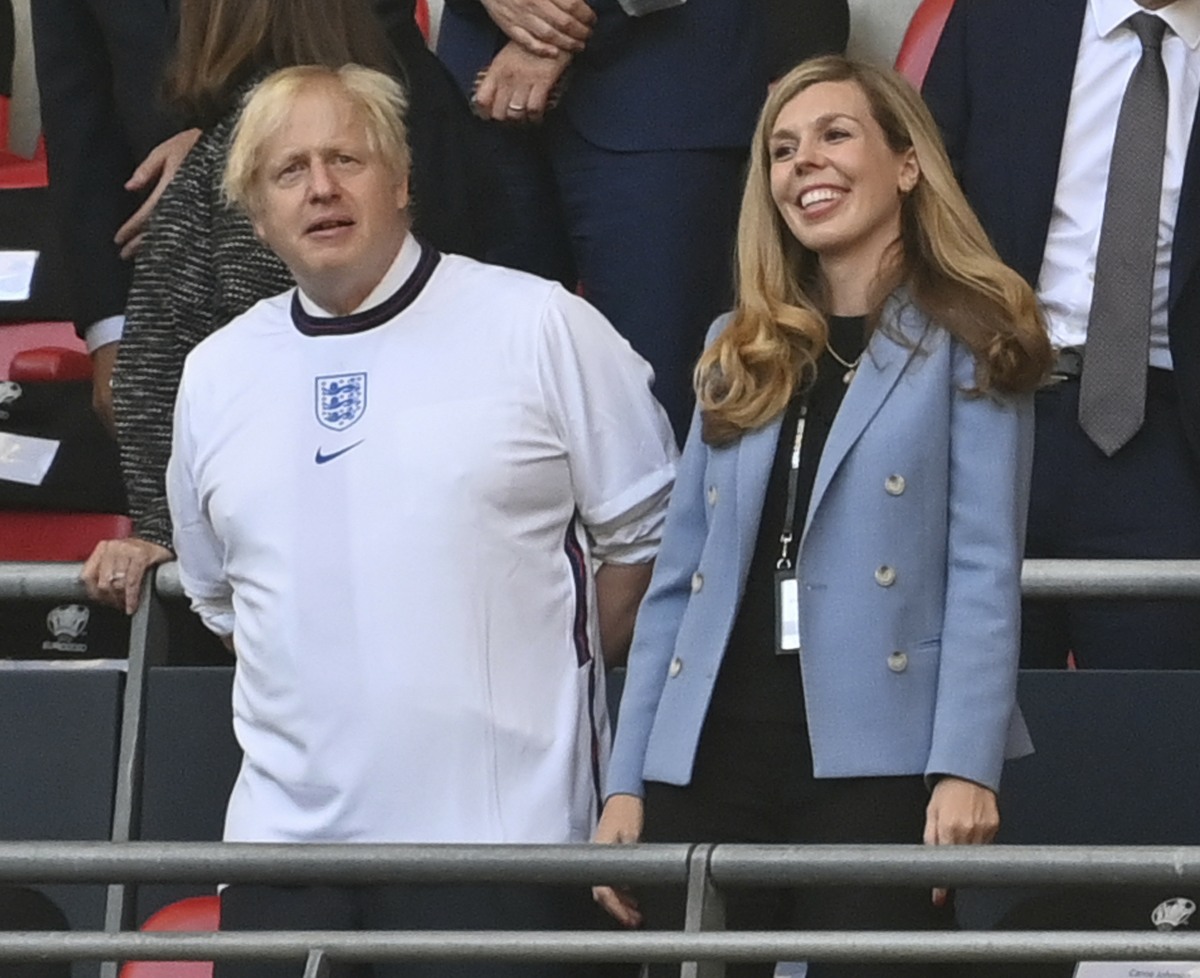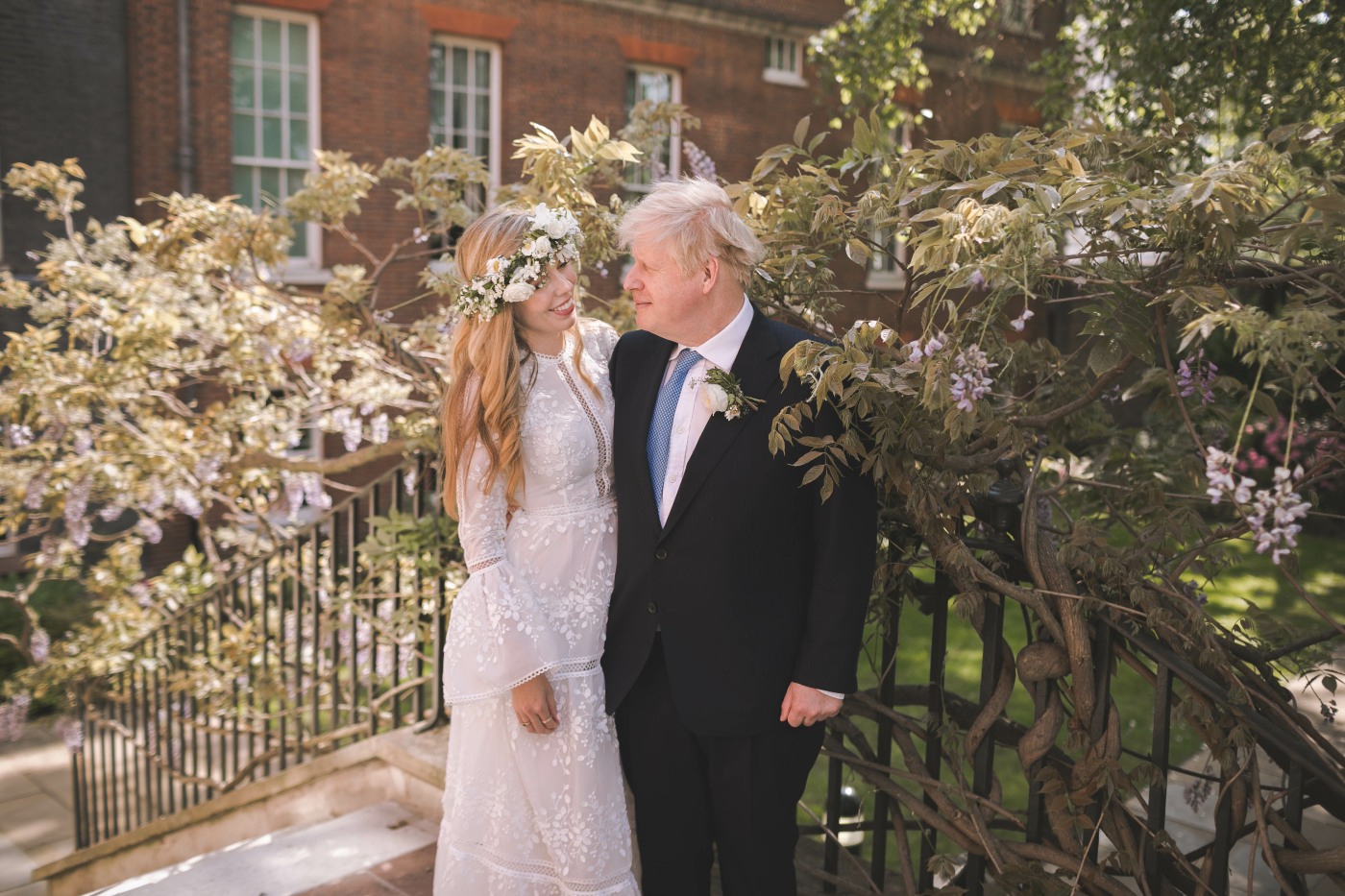 Photos courtesy of Avalon Red, Backgrid.
Source: Read Full Article