YouTuber Patrick Starrr's Surprise Makeover for Fan Will Leave You in Tears
YouTube makeupvlogger Patrick Starrr may have his detractors, but his fans number in themillions. The beautymogul started building a following in 2013 and rose to meteoric heights thanksto his beauty tutorials, celebrity guest spots, and social media. Butunderneath all the glam and signature turban is a person who wants to touch livesthrough his work and he's willing to go the extra mile with generosity. Thisholiday season Patrick Starrr decided to surprise one of his fans.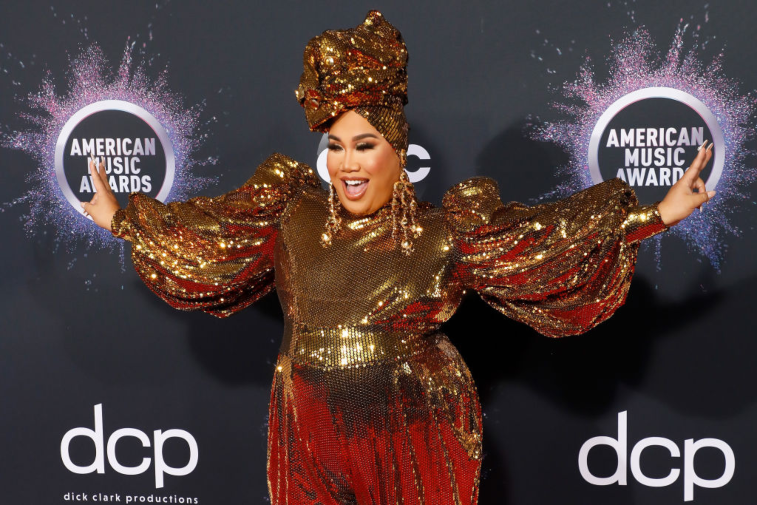 Fan believed she was going to a pop-up event
Believe or not, Patrick Starrr considers himself a fan ofnon-celebrity YouTube channels, and one of his favorite subscribers, Boss LadyLexi, has her own vlog on the site. She shares content about weight loss,beauty, and staying positive as a disabled person with chronic health problems.Both Lexi and Patrick are fans of each other, but she wound up being the recipientof his surprise gifts.
In the video, Lexi is seen heading to what she thinks is apop-up event for Too Faced Cosmetics, Starrr's line. But when she arrives, she'scaught off guard when she's greeted by her favorite YouTuber. Surprise! Starrris there to pamper her with a makeover that includes hair, makeup, and awardrobe, with the last part of the glow-up being a professional photoshoot. It'sso sweet.
That wasn't all, because he also threw in some bonuses. Tohelp her build up her brand, he paid for a graphic designer to revamp hersocial media channels, gave her a $500 gift card for a clothing boutique, andalong with a written letter that brought tears to everyone's eyes, capped itoff with a $10,000 check. Things get emotional in the video.
Starrr has said in the past that his fans inspire him
What drove Starrr to fly to Virginia to do this for Lexi? Hetold Insiderhe wanted the video to focus on this special fan and for it to have heart:
"I wanted that humanpiece and heart of it to be involved, so I literally broke the news to my team,like 'They have to go, we have to go."
Lexi, 53, is someone whose work he's moved by given her story andcircumstances:
"I think seeing her age combined with her tenacity and aspirations to be a YouTuber was so intriguing to me. She's that all-American woman who has persevered through so much, so that's what drew me to her. In one word, it's her vulnerability."
He added that his parents taught him the value of being selflessand giving of yourself through human interaction, something that holds extrameaning during the holidays.
In the past, Starrr has shared that it means the world tohim when fans express how much he's helped them or when they drive miles tomeet him in person. He told GlamourUK:
"Those that have suffered illness and have found joy in my channel really touch me, after all they have been through with their chemotherapy or treatments. It's also the parents who show up with their children – who would ever have thought that parents would drive their 10 or 11-year-old to a meet and greet with a guy in a full face of makeup?"
What fans think of the gesture
Online, the video is a hit and has viewers crying overStarrr's huge act of kindness. They are loving how he's giving back to thecommunity and they're also cheering Lexi on, complimenting her ambition andbeauty. What's more is that the video is putting Starrr's fans in the holidayspirit.
Followers will note that he regularly does giveaways throughsocial media so it's not unusual for him to shower a lucky fan or two with somegoodies. But as he said, the interaction with Boss Lady Lexi and others likeher are the ultimate gift.
Source: Read Full Article