Dan Streit and Cole Kush of Grin Machine Redefine What "Cool Rap Music Videos" Look Like
"What is Grin Machine?" is a question you'll find on several rappers' subreddits. The creative outfit has been incorrectly labeled as an album name and even some "if you know, you know" entity, but the truth is, Dan Streit and Cole Kush are very much real people — they just happen to be the creative brains behind some of the most innovative music videos in modern hip-hop.
Streit and Kush are the founders of Grin Machine, a creative production studio — not an obscure album title that rappers hint at during the end of their music videos. Streit often dabbles with creative direction, design and VFX, and started off his career creating music videos for TMWRK Management artists like Diplo and Major Lazer. This led to more work with other record labels and video commissioners and he eventually gained recognition for his work on Shakewell's "Leglock" and "Pemex," two visuals he worked on in 2018 which Streit describes as "very rewarding" due to the involvement of a small crew, good friends, no expectations from a record label and no oversight from any other third party. Meanwhile, Kush has strong roots in animation and landed his first big job for a 3D animated TV pilot he directed for Adult Swim, but spent his prior years creating low budget music and comedy promo videos for indie labels. After his freelance days, Kush went on to work for TV and commercials, which he refers to as "projects with bigger budgets and more intense deadlines."
1 of 4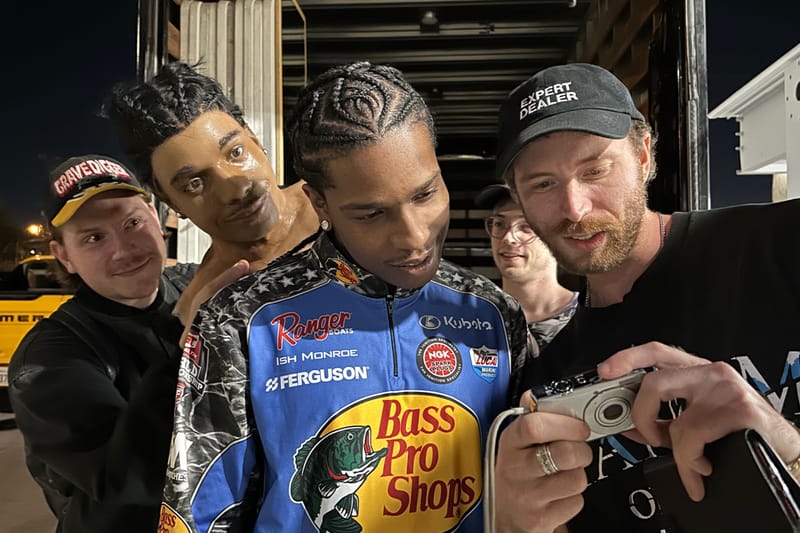 Andy Ruse2 of 4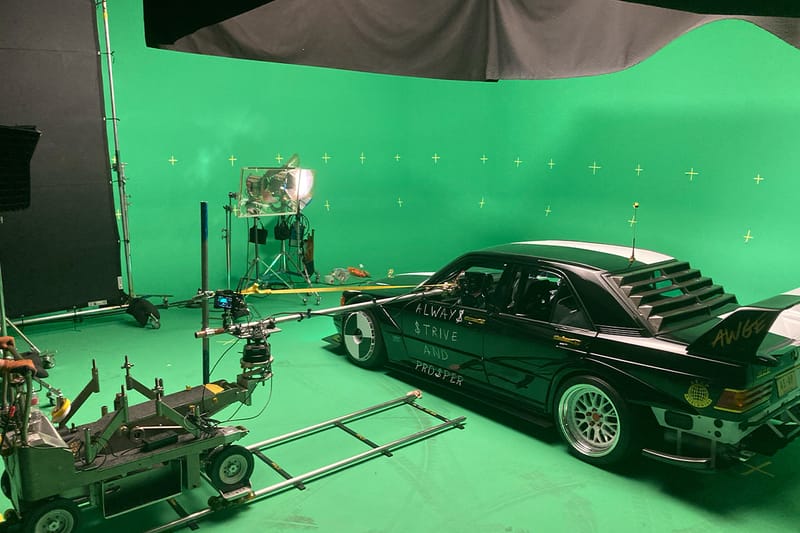 Andy Ruse3 of 4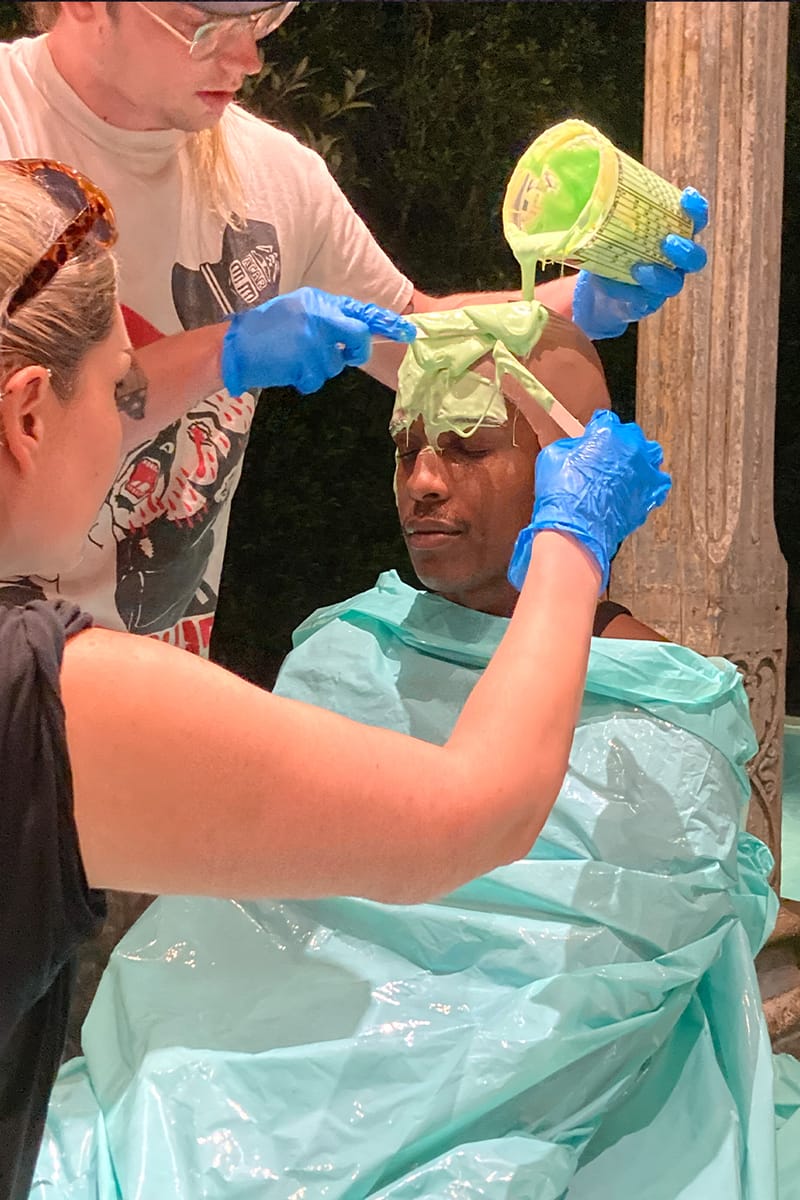 Andy Ruse4 of 4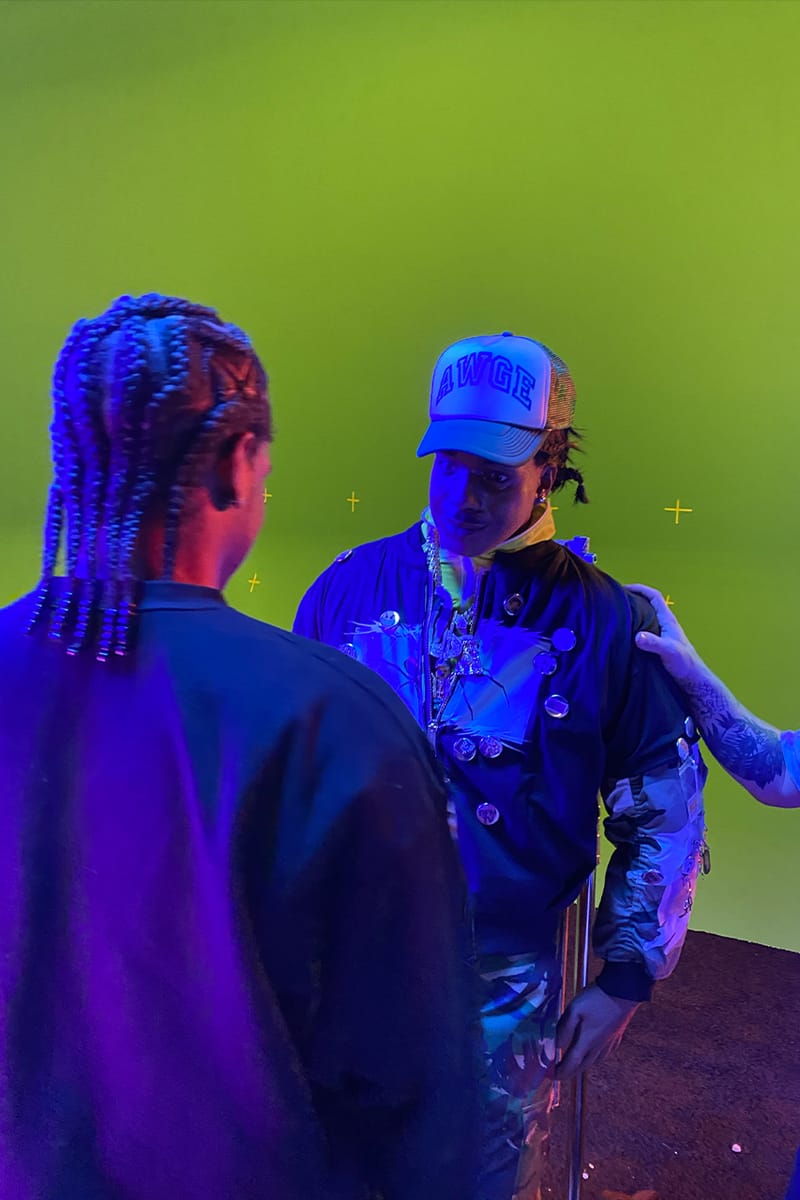 Andy Ruse
The pair always knew they were meant to be behind the camera or in front of a computer screen, editing the hours away to make groundbreaking visual offerings. As an 8-year-old, Streit had a toy camera and used an editing software he was obsessed with, and it drew the path for him to "make dumb videos with friends" and go to film school. "The interest has always been there," he recalls. "I've been jackin' around on computers since I was a toddler," Kush adds, "but I got my first miniDV camcorder when I was around 12 years old and immediately started filming and editing obnoxious art films, later getting into more comedy and music videos." Streit himself spent a lot of his time in college making music with his friends while Kush, who grew up near Edmonton, Canada's strong music and arts scene, was always preoccupied with listening to music and sharing his favorite music videos with his friends via CD-Rs. Although they were never sure of what specific jobs in the visual arts they wanted, their equal love for music and videos remained steadfast all throughout, almost making it natural for them to merge their two passions together.
Their DNA remains present in the visuals they create today; their work never lacks for fun or innovation, and the duo's direction and use of AI technology for the music video of A$AP Rocky's "Shittin' Me" — which sees the rapper go through a more sinister yet still humorous version of Weekend at Bernie's — is strong evidence of it. The Grin Machine logo may still be mysterious to those out of the loop, but their distinct approach to music videos is one that definitely refuses to be ignored.
In three words, how would you describe your job to someone who isn't familiar with the music industry?
Dan: Funny you ask.
Cole: I feel bad!
Can you run us through a day in your work life?
Dan: Shoot days are super long. They're fast-paced rushes of collaborating/communicating with so many departments/crew members for 12-14 hours. Often chaotic but always rewarding. If it's edit-deadline-hell time, I typically get out of bed, walk straight to my computer and spend the entire day staring at my screen until I feel like crying. A typical casual day allows for more leisurely, recreational computer time, chats with friends and time spent with my girlfriend Jess and our dog Joey.
Cole: Aside from shoot days or crunch time, I usually wake up and engage in some light conversation with my family while making a cup of coffee. At this point, I enter my office where I sit motionless and dead-eyed completing creative tasks on my personal computer for approximately 10 hours per day, taking breaks to play with my son.
"We gravitate towards people who are open to experimenting and don't take themselves too seriously."
As directors, how do you go about finding other clients or artists to work with?
Dan: Artists, agencies or brands typically reach out to us, and if we're interested we keep the conversations going. We gravitate towards people who are open to experimenting and don't take themselves too seriously.
Cole: I feel like we've been lucky, because it's been mostly word-of-mouth and artists reaching out directly for the past few years.
Your latest work is A$AP Rocky's "Shittin Me" video. Can you run us through your process of creating the visual?
Dan: We talked with Rocky a few times about what he was looking for in the video from a tonal perspecitve. Cole and I put together some examples of visual techniques and a narrative that we were all excited by. We did a three-day shoot a few weeks later and Rocky was just down to clown the whole time. It was a fantastic experience.
"Have fun with experimenting and making stuff while you have free time at a young age."
What were some of the heavier influences you ingrained into the "Shittin Me" visual?
Dan: Visually, we've both been really into using new AI techniques and coming up with ways to use them in storytelling contexts, so we started there until Cole had the idea to explore a Weekend at Bernies-esque narrative, which we fell in love with.
Cole: We talked a lot about '90s comedy narratives and trying to recontextualize that with more modern techniques like AI generated visuals, while still trying to make a "cool rap video."
Did you always know you wanted to have the career you do now, and did school play any part in inspiring you to this path?
Dan: I never really pursued or thought to pursue any job other than some form of a video man. I majored in editing in college, which helped me realize I really only enjoy editing my own projects. Too much time is spent at the computer to not be 100% invested in whatever you're chopping away at.
Cole: My education was in clinical science, so my video work had always been a side passion while I paid the bills working in health care. It wasn't until about eight years ago when I left to focus on video work full-time. Even though it was entirely unrelated, I would say my schooling had a big influence on the ideas in my work and I think it's helpful to take time away from your bubble of toil to get input from other places.
"Commit to an idea, and believe that you will shape it into something interesting if you keep refining and trusting your gut."
What are the necessary first steps a young person should take to enter a career in music as director?
Dan: Have fun with experimenting and making stuff while you have free time at a young age. Try to pay attention to what's already been done, what you do and don't like about it and how you could do it differently. Take advantage of YouTube tutorials because they can teach you new tools. Knowing how to edit and incorporate VFX touches has been very fundamental for me to better communicate ideas and grasp how everything on set will come together in post-production as well.
Cole: Try not to be too precious waiting for perfect ideas. Commit to an idea, and believe that you will shape it into something interesting if you keep refining and trusting your gut.
What lessons and/or work ethics did you only pick up after working in the music industry?
Dan and Cole: Keep grinding and your dreams will come true!
Stay tuned for more features with music industry professionals — from managers to sound engineers, stagehands and others; the people who make the music world go round without standing behind a microphone.
Source: Read Full Article