Fondazione Prada Deep Dives Into the Inner Workings of the Human Brain
In 2018, Fondazione Prada embarked on an ambitious journey to understand the human brain. By working with a team of researchers from the field of neuroscience, the institution has been surveying the complexity deep within our noggins and is currently presenting these findings through a multi-level exhibition of work at the 59th Venice Biennale.
Miuccia Prada, President of Fondazione Prada, begins the show by asking a question: "how do we make an exhibition about ideas and knowledge?" Mapped across three floors, curator Udo Kittelmann and Taryn Simon present a series of work that spans neurobiology, philosophy, psychology, neurochemistry, linguistics, artificial intelligence and robotics.
View this post on Instagram

A post shared by Fondazione Prada (@fondazioneprada)
On the first floor of the institution, visitors will be introduced to images and illustrations of the brain, showing how the organ develops and functions. Included on the first two floors are over 110 items that attempt to understand the human brain — from forgotten chapters of the Mesopotamian and ancient Egyptian ages, the Italian Renaissance, the Japanese Edo period, as well as the latest imaging technology.
Perhaps alluding to the brain itself, Simon presents The Conversation Machine, a series of videos shown through 32 monitors in a dark eerie room with 36 neuroscientists, psychologists, neurolinguists, and philosophers from around the globe. Produced in conjunction with Fondazione Prada, the institution stated in a press release that the self-organizing system responds to itself — continually constructing and assimilating its own order and disorder, in that, the participants appear to be listening and responding to each other's statements. The items mentioned briefly flash before the screen and morph from silence to sudden stimulation.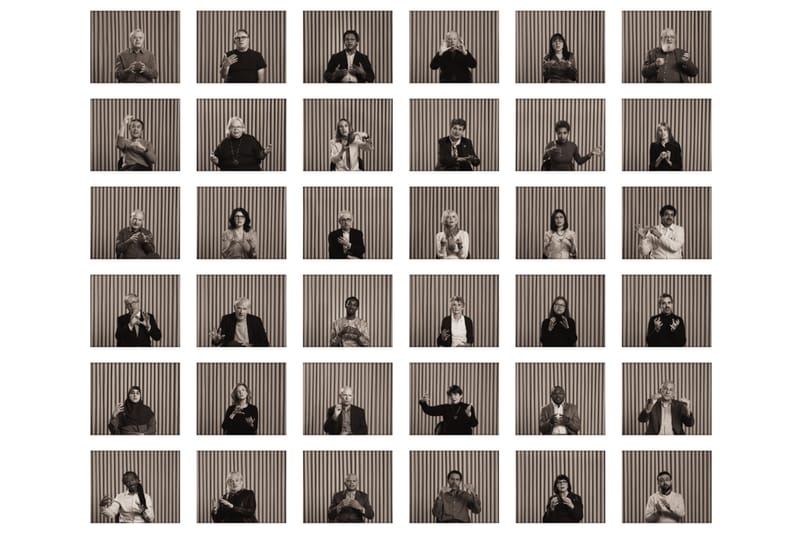 Taryn Simon, The Conversation Machine, Produced by Fondazione Prada for the "Human Brains: It Begins with an Idea" project.
At the core of the exhibition lies an extensive history of neuroscientific knowledge, consciousness and the mysteries that still underline our understanding of our own functioning. "Human Brains: It Begins with an Idea" is on view at Fondazione Prada Venice until November 27, 2022.
Elsewhere, Gagosian presents the group exhibition "Beginning".
Fondazione Prada
Calle Corner, 2215,
30135 Venezia VE, Italy
Source: Read Full Article