Four Black Legends Unite For a Celebration of a Lifetime in the One Night in Miami Trailer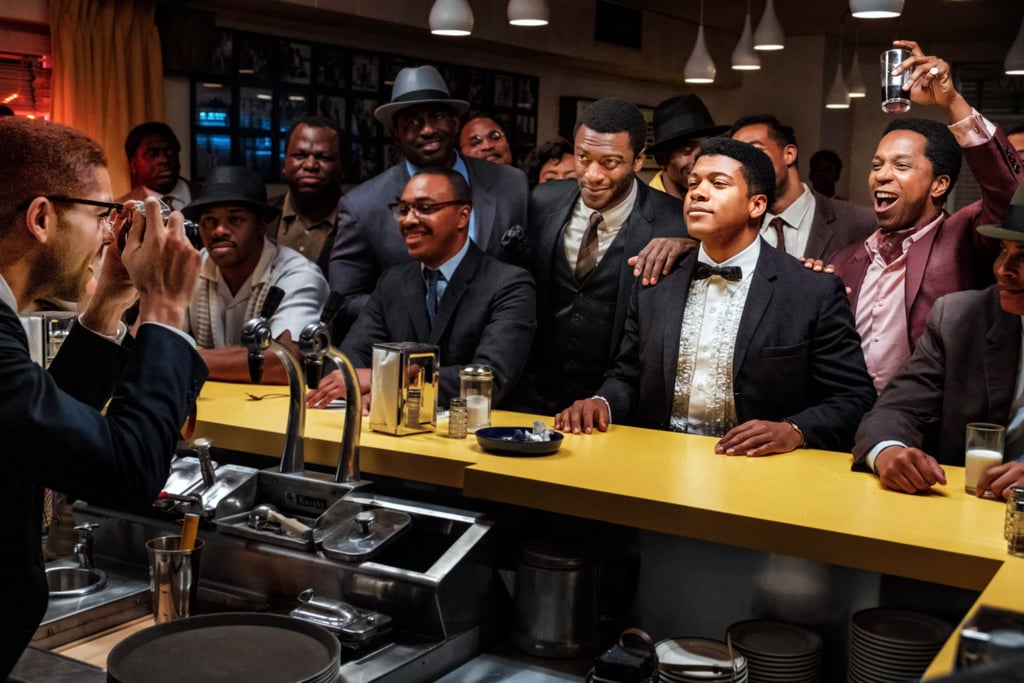 In some parallel universe, the events of Regina King's One Night in Miami really went down. In this universe, we'll only have this fictional telling of how Muhammad Ali, Malcolm X, Jim Brown, and Sam Cooke got together; but lucky us, it looks like a pretty damn good one!
One Night in Miami tells the story of Feb. 25, 1964, the night after Cassius Clay (soon to be Muhammad Ali and played by Eli Goree) celebrated his victory against Sonny Liston for the heavyweight title with Civil Rights activist Malcolm X (Kingsley Ben-Adir), c), and soul singer Sam Cooke (played by Leslie Odom Jr. in what might be the most perfect casting decision ever). The four unite to celebrate, share their struggles as such prominent public figures, and look for answers on how to uplift Black people with their varied platforms. The film is King's feature directorial debut, based on the Kemp Powers play of the same name and is graced with a screenplay also written by Kemp. Not to jinx anything, but this feels like it could be another Oscar-winner for the Watchman actress! Watch the enthralling trailer ahead, and check out some photos from the film before One Night in Miami premieres in select theaters on Christmas Day and on Amazon Prime Video on Jan. 15.
Source: Read Full Article