Fuller House Explains Aunt Becky's Absence in Final Season Following Lori Loughlin's Exit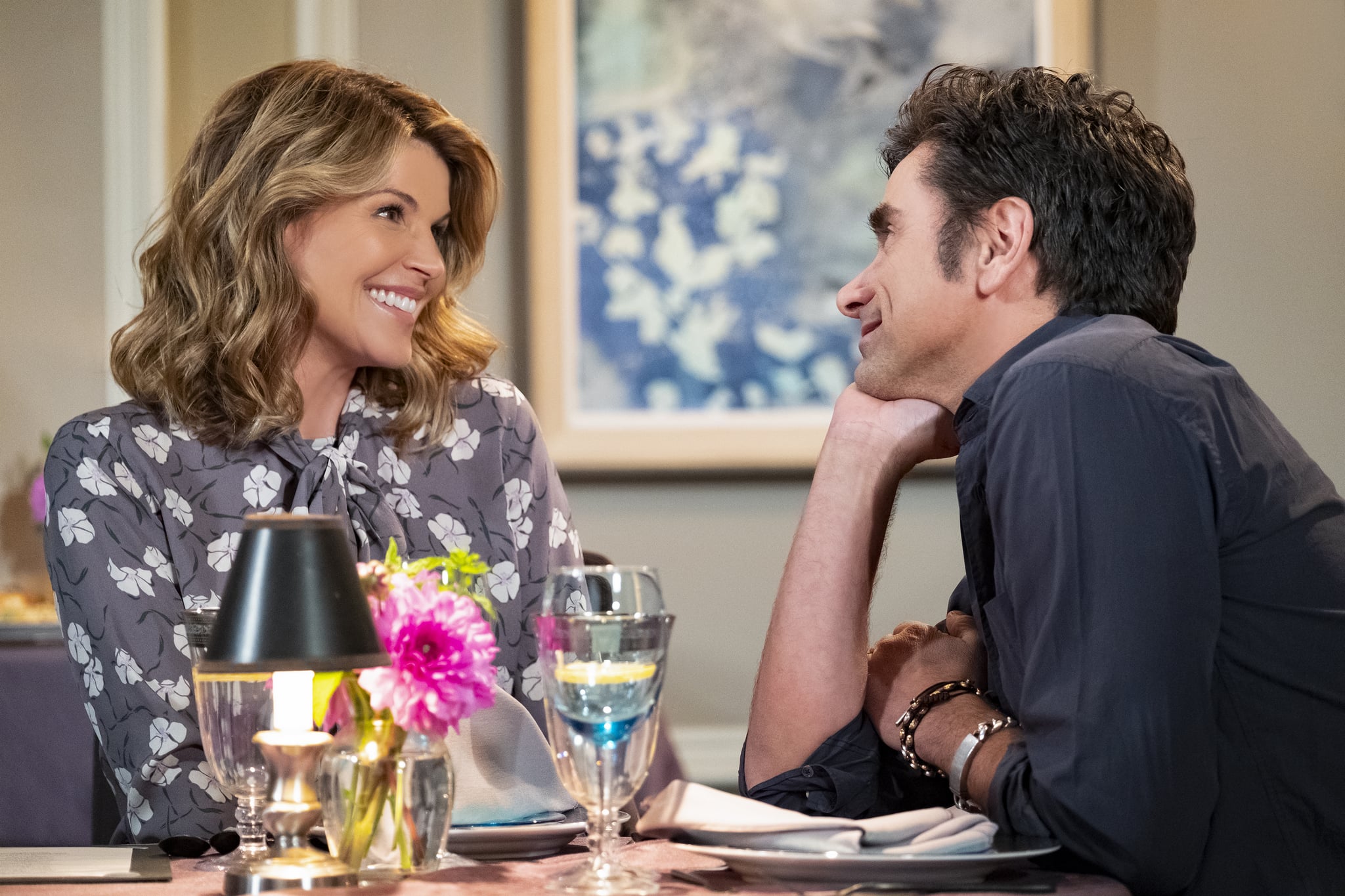 Fuller House has released its fifth and final season, but there is one key cast member who doesn't make an appearance. Following Lori Loughlin's involvement in the college admissions cheating scam last year, Netflix announced that the actress will not be reprising her role as Aunt Becky on the Full House spinoff. Now that the final few episodes have been released, the one question on everyone's minds is: how does the show address her character's absence?
During episode 15, John Stamos returns as Uncle Jesse to pay a visit to DJ. Apparently, a child is biting his daughter at school, and he wants DJ's advice on how to handle the situation. However, when DJ asks why he didn't turn to Aunt Becky for advice, he replies that she's currently in Nebraska helping out her mother, and he doesn't want to bother her. And that's pretty much all we get! Although Uncle Jesse and his daughter are in attendance for DJ, Stephanie, and Kimmy's wedding, Aunt Becky isn't, and her absence isn't explained there.
After being charged for her involvement in the cheating scandal in March 2019, Loughlin and her husband, fashion designer Mossimo Giannulli, were indicted for fraud and money laundering the following month. They initially pleaded not guilty in court and turned down a plea deal, but they changed their plea last month.
Though the cast spoken publicly Loughlin's college admissions scandal, they seemingly showed support for their costar when they attended the Kids' Choice Awards in March 2019. "This family has a lot of heart," Andrea Barber said during a speech on stage. "And where there's a lot of heart, there's a lot of love," Candace added. "And a loving family sticks together no matter what."
Source: Read Full Article