It's Official — Netflix's The Baby-Sitters Club Has Been Renewed For Season 2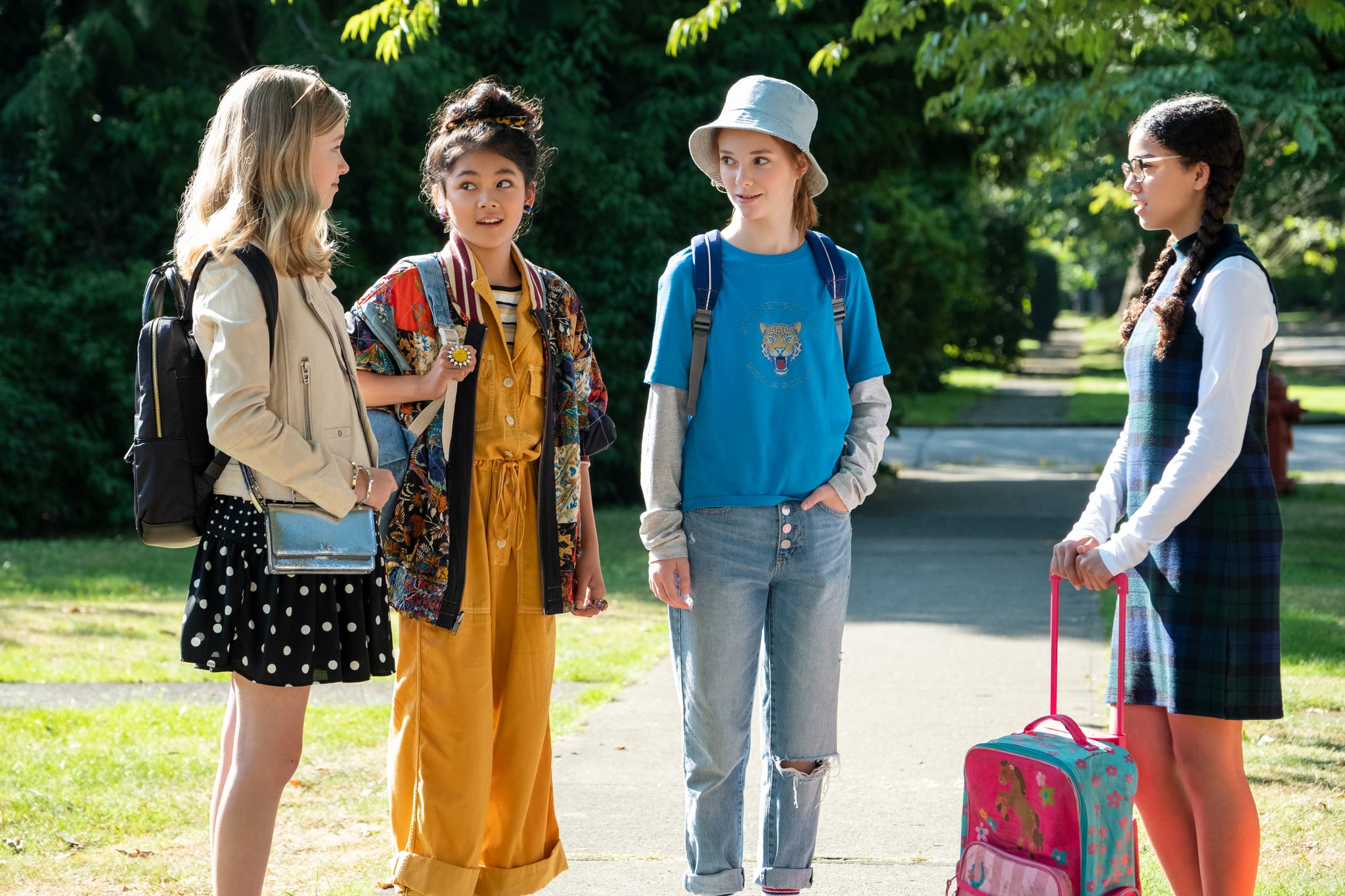 The Baby-Sitters Club reboot hit Netflix on July 3, and we're already ready for more. Luckily for us, the series was renewed for season two on Wednesday, and it's set to premiere sometime in 2021.
While Netflix has yet to release any other details, we have a lot of hope for a renewal. In case you weren't aware, by the time The Baby-Sitters Club ceased publication in 2000, there were 213 books in the series. The first season is only 10 episodes long, with each focusing on one of the members of the titular club, which means there's a wealth of untapped potential Netflix can pull from. In fact, the cast of the new series — Sophie Grace (Kristy Thomas), Malia Baker (Mary Anne Spier), Shay Rudolph (Stacey McGill), Momona Tamada (Claudia Kishi), and Xochitl Gomez (Dawn Schafer) — spoke to POPSUGAR about some of the things they'd like to see in a future season.
For Rudolph, she wouldn't want Stacey to move back to New York City like she does in the books. "I want to stay with the other BSC girls and have fun babysitting adventures and make more memories on set!" Grace is a huge lover of dogs, so she wished that Kristy's first-ever Baby-Sitters Club job as a dog-sitter had made it into the first season. But who knows, perhaps the Baby-Sitters Club can expand to include more dogs in the reboot? If that doesn't happen, Grace added, "I hope Kristy can coach Kristy's Krushers just like she did in the books."
Source: Read Full Article