James Corden Will Say Goodbye to "The Late Late Show" in 2023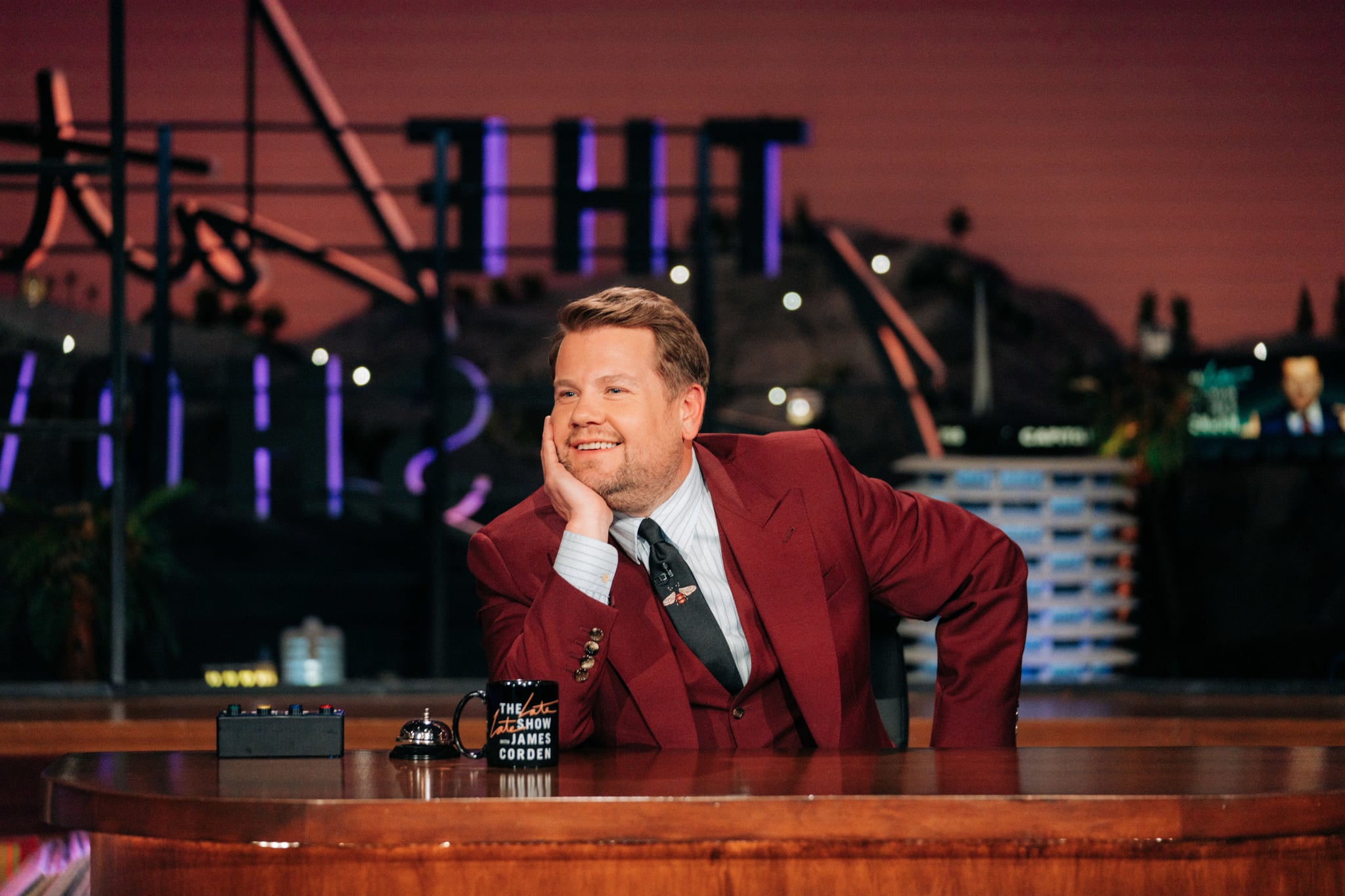 After hosting "The Late Late Show" for nearly seven years, James Corden plans to leave his late-night gig behind in favor of pursuing "one more adventure." Corden, who recently extended his hosting contract with CBS for an additional year, will depart the show in summer 2023, Deadline announced on April 28.
"It's been a really hard decision to leave because I'm so immensely proud of the show," Corden said. "I'm thrilled to be extending [for a year]. I always thought I'd [host] for five years and then leave, and then I stayed on. I've really been thinking about it for a long time, thinking whether there might be one more adventure."
Corden first began hosting "The Late Late Show" in 2015, succeeding Craig Ferguson, who hosted the late-night talk show for nine years. Since he first joined the show, Corden has raked in millions of views with segments like Carpool Karaoke, Spill Your Guts, Crosswalk Musical, and Drop the Mic. One of his most notable segments was his Carpool Karaoke performance with Adele, which has been viewed more than 254 million times on YouTube since January 2016.
"Seven years ago, James Corden came to the US and took television by storm, with huge creative and comedic swings that resonated in a big way with viewers on-air and online," said CBS President and CEO George Cheeks. "From Crosswalk the Musical to the legendary Carpool Karaoke, and every unique comedy segment he introduced, James has truly reimagined many elements of the late night format."
Source: Read Full Article