Menswear Label Psycho Bunny Brings Its Kaleidoscopic Energy to Canada's Yorkdale Shopping Centre
Psycho Bunny has opened a fourth brick-and-mortar store and flagship location at the Yorkdale Shopping Centre. The 1,580-square-foot space officially opened to the public on October 23 and is now among the 270 stores home to the Yorkdale Shopping Centre. Earlier in July, the popular menswear label launched its first Canadian retail space on July 16 in the CF Toronto Eaton Centre, opening its second location in the Toronto Premium Outlets later in the month. With no plans of slowing down, the label opened the doors to its third storefront at CF Carrefour Laval in the Montreal area during the very same week of its flagship debut.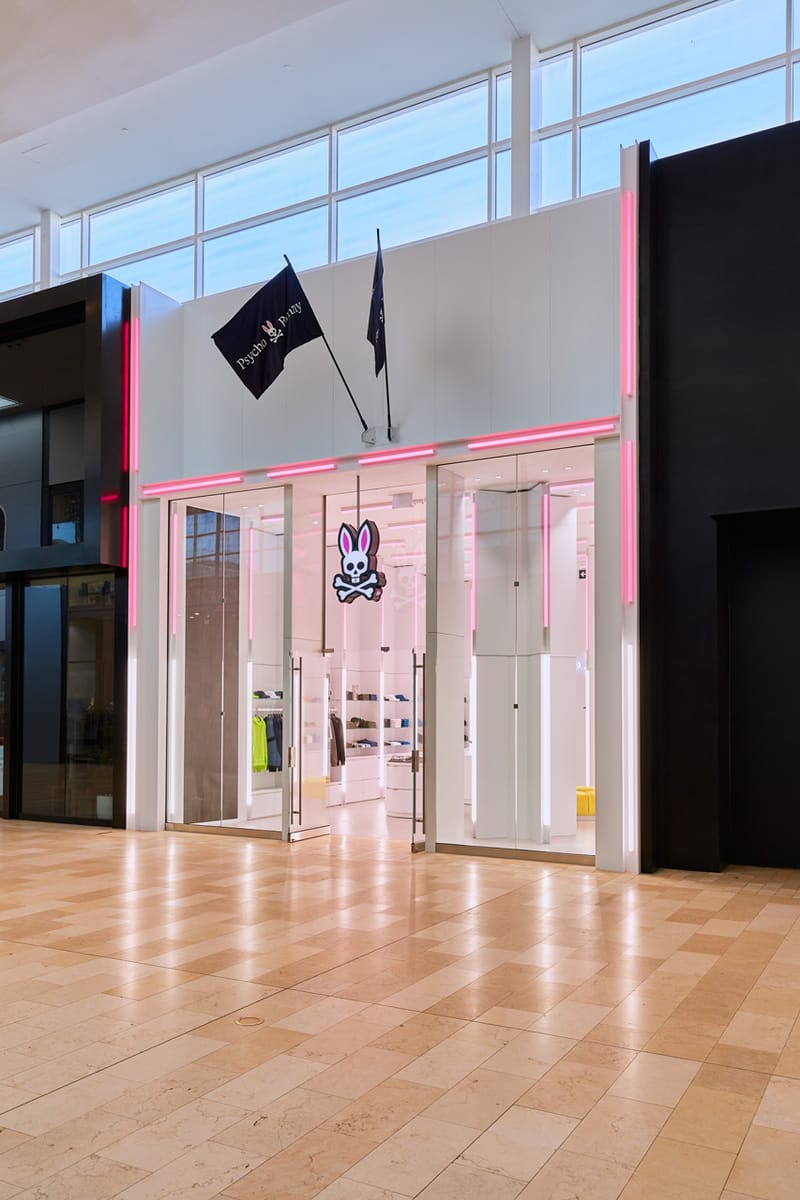 Psycho Bunny
The new flagship is a continuum of the brand's ongoing expansion in the Canadian market. "Psycho Bunny is thrilled to see such tremendous retail growth and particularly proud to open at Yorkdale Shopping Centre," says Kenny Minzberg, COO of Psycho Bunny. "Our unique take on menswear has earned us a very loyal customer base, and we are grateful and excited to drive continued growth throughout 2022 and beyond."
The menswear line is known for its brightly-colored cotton polos, made in Peru. Meticulous, hand-crafted details bring a distinct flavor and personality to Psycho Bunny apparel. The unconventional bunny-embroidered logo, colorblocked piping and dedication to craftsmanship — like mother of pearl buttons, pique fabrics and taped seams — express inimitable wit and kaleidoscopic color and texture. The mischievous bunny and crossbones insignia — first penned as a napkin doodle before quickly morphing into a ubiquitous symbol — famously requires 4,000 stitches to create.
Located on the ground floor of Yorkdale's Shopping Centre, the concept space aims to embody the twisted, irreverent attitude of Psycho Bunny through a whimsical shopping experience. The store houses a larger-than-life LED video wall and a full curated line, including T-shirts, polos, swimwear and an all-new accessories range.
Visit Psycho Bunny's website to browse and shop the latest seasonal collection.
Source: Read Full Article