Packer's adidas FYW Intimidation Collaboration Proves That Less Is Indeed More
Packer
Packer has worked with adidas on many different silhouettes from the EQT '93 to the UltraBOOST to the ZX9000. How would you describe your relationship with the Three Stripes, and how it has evolved over time?
Packer's history with adidas goes back long before I joined the company, but I feel like the partnership was always strong and natural. During my tenure, nothing has felt out of place or forced in any of the projects we took a part in. We have had a great relationship working with the Consortium team in Germany and that's now carrying over to the team out of Portland and the new Basketball office in LA.
"Any time we have the opportunity to work on two variations on the same silhouette, the goal is to try and convince the consumer to pick up both colorways."
The adidas catalog has a laundry list of classic silhouettes. Why did Packer choose to collaborate on the adidas FYW Intimidation specifically?
It goes back to late 2019 at an adidas pre-line meeting [a meeting held ahead of a product line's creation and debut]. adidas had an archive pack that the Intimidation was a part of, and it immediately drew my attention. We were already in conversations with Eric Wise [Global GM of adidas Basketball] and Sven Herrmann [Senior Director of Basketball footwear] about how we could bring energy into adidas Basketball and were working out which silhouettes we should focus on. Once I saw the Intimidation, it was a no-brainer.1 of 6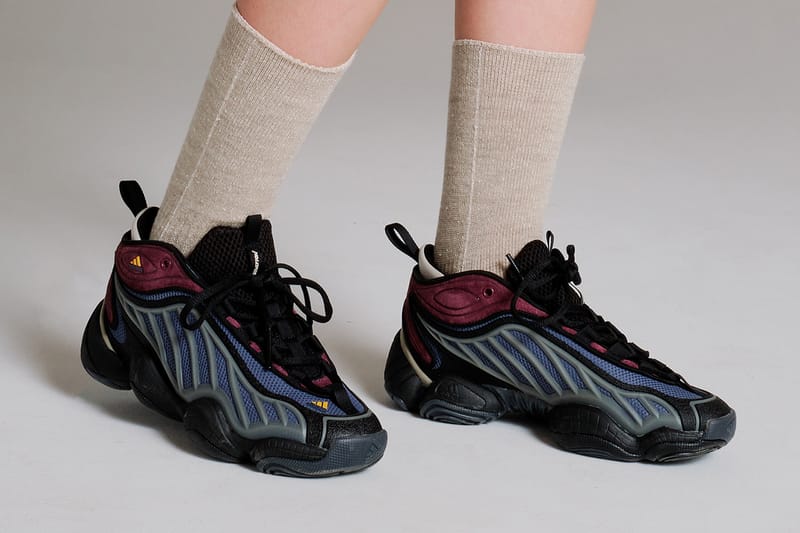 Packer2 of 6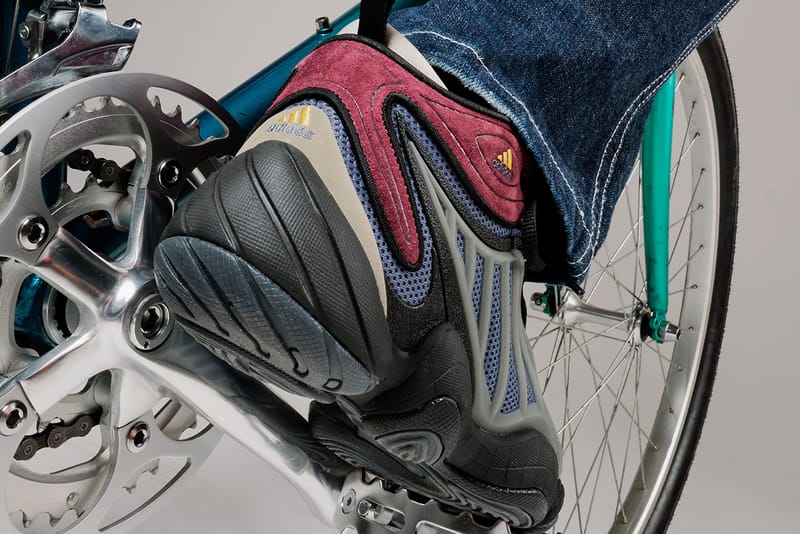 Packer3 of 6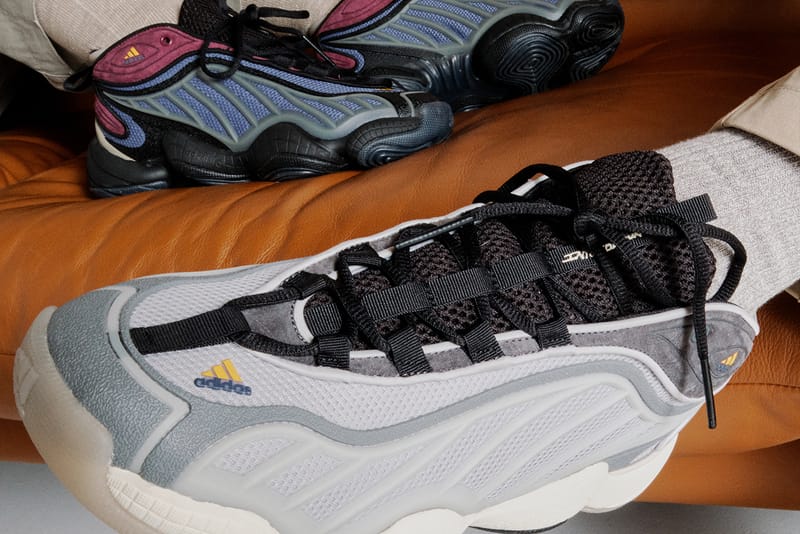 Packer4 of 6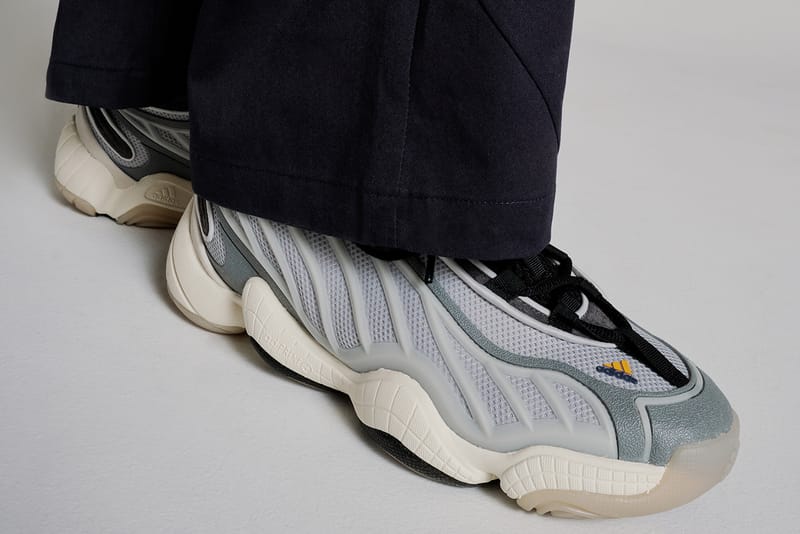 Packer5 of 6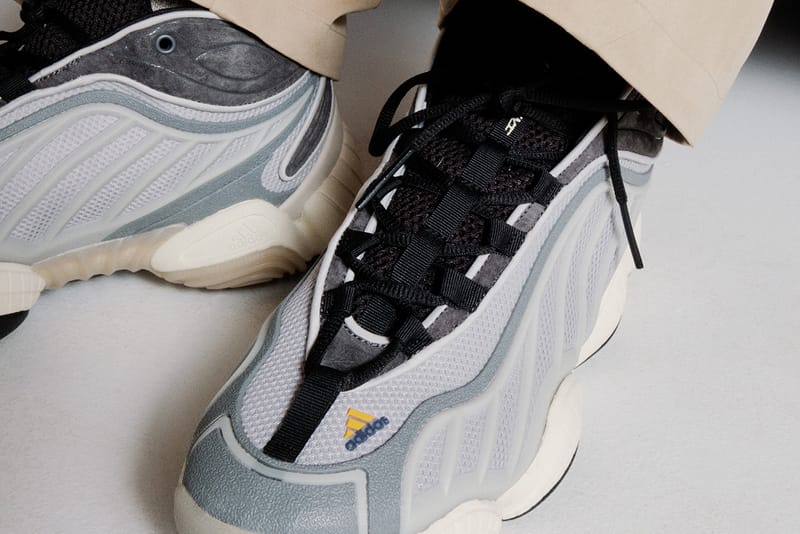 Packer6 of 6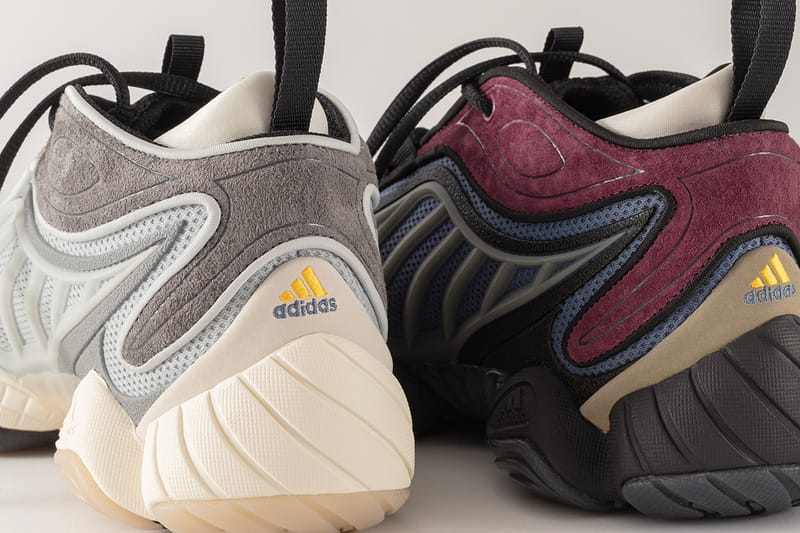 Packer
Can you walk us through the color palettes and design details of each pair and why they were important to include?
Any time we have the opportunity to work on two variations on the same silhouette, the goal is to try and convince the consumer to pick up both colorways. There needs to be continuity between the two, like branding callouts on the collar, toe, and heel, translucent cage, color on the inner bootie collar and tongue, but they have to be different enough where you can buy both and not feel like it's redundant. One of the most important tweaks we made was removing the Three Stripes branding underneath the cage. We want to give adidas a big "thank you" for letting that slide. It streamlines the shoe and lets the design lines do all the work.
What was your reaction when you got the final samples back?
We were extremely happy with how the shoes came out! Our designer Aaron Kr. and I have a great working relationship, so we can usually knock most shoes out in one or two rounds. It took one round to fix the opacity of the cage and fix some of the colors on the first sample, but once it was corrected they were perfect.
Would you say that the adidas FYW series gets the love that it deserves?
Definitely not. There are so many gems in that archive that were ahead of their time and they often get used as inspiration for modern designs. Them being so referential isn't a bad thing, but I think a lot of those shoes can work today if brought back properly.
"The approach is the same with whatever we collaborate on: just make a good product."
No other brand, designer or retailer has ever collaborated on the adidas FYW Intimidation. Was there any pressure to be the first to reinterpret this model, and is your approach with collaborating on a lesser known model different than working on other popular models like an UltraBOOST?
I wouldn't say it's "pressure" so much as you want to create something good every time out. If anything, I think it's easier to work on something that hasn't been touched before because you're not competing with hundreds of variations on the same thing.
The approach is the same with whatever we collaborate on: just make a good product. The freedom is always there, but we try to find a balance between a great story behind the shoe and great execution of the shoe. This industry has grown quite a lot since I first started, and the volume of products coming out can make it a bit difficult to cut through.
What's something about the design process that we may not know about and what are some highlights that you're most proud of?
I have to shout out Shane Ward, the original designer of this shoe who started with adidas back in '98/'99 and is still currently with the brand today. He was a designer on the YEEZY team and is now on the Fear of God Athletics design team. I chatted with him leading up to this launch to get some insight on the shoe, and he was really stoked that we were bringing one of his first designs back, which meant a lot.1 of 8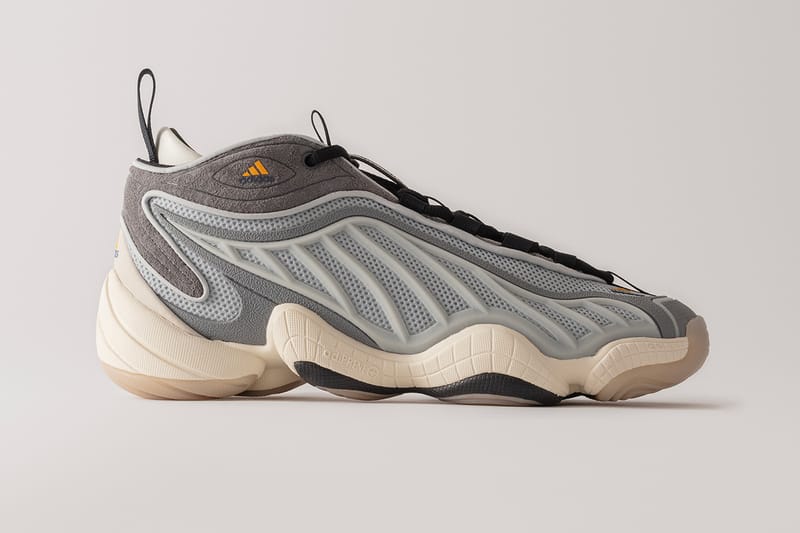 Packer2 of 8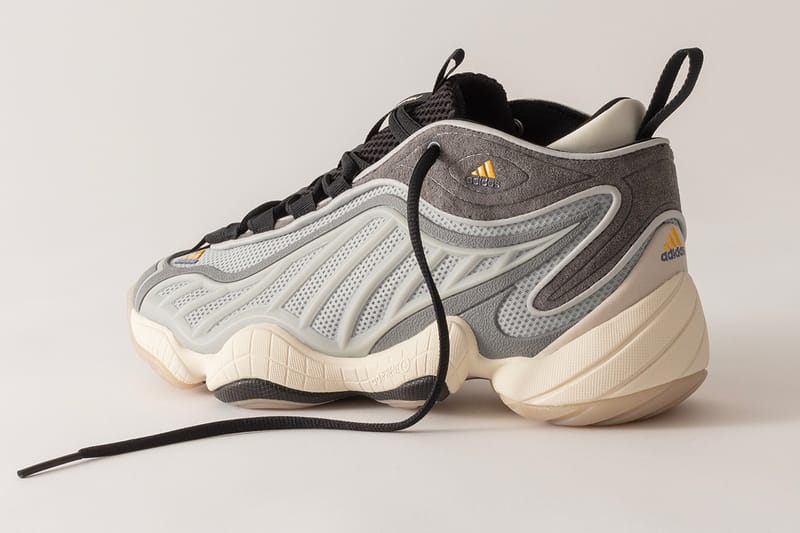 Packer3 of 8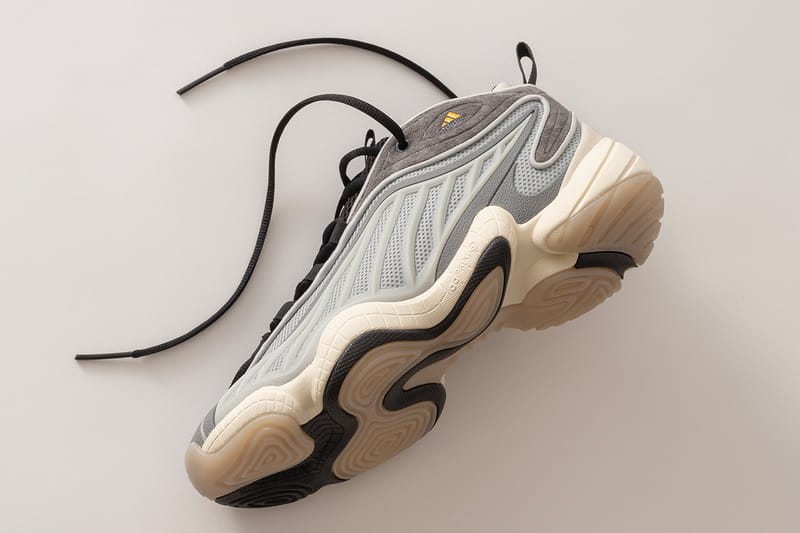 Packer4 of 8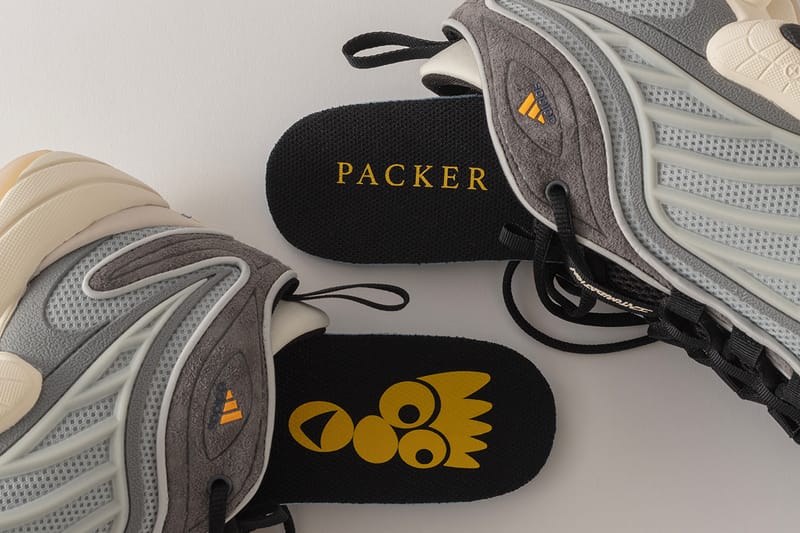 Packer5 of 8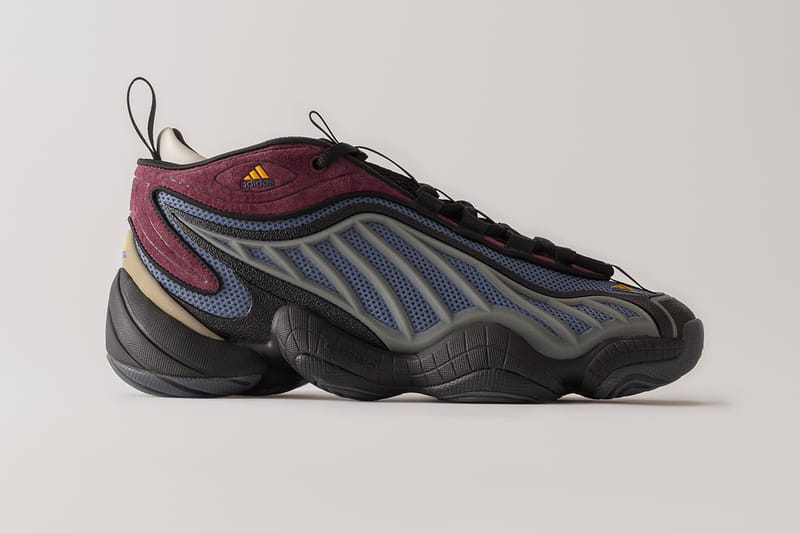 Packer6 of 8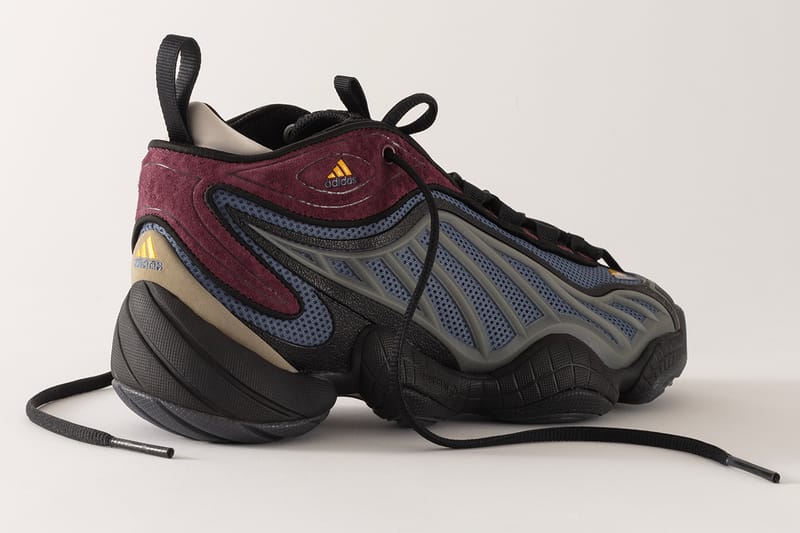 Packer7 of 8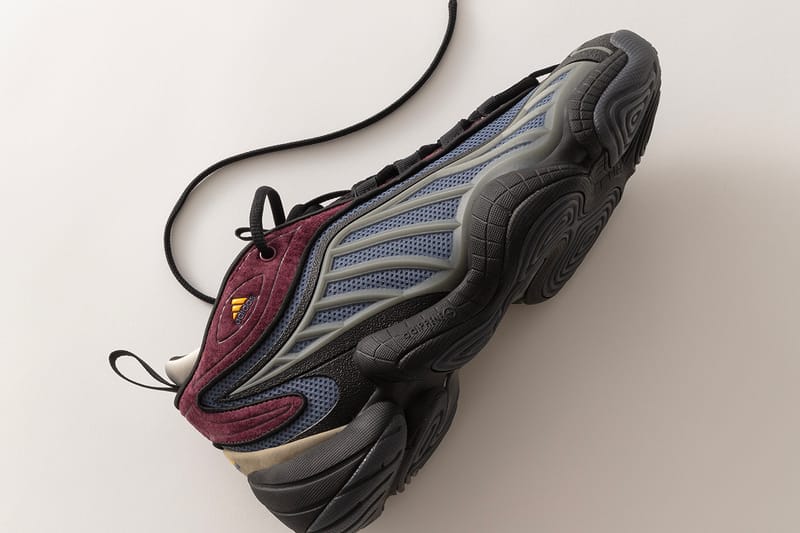 Packer8 of 8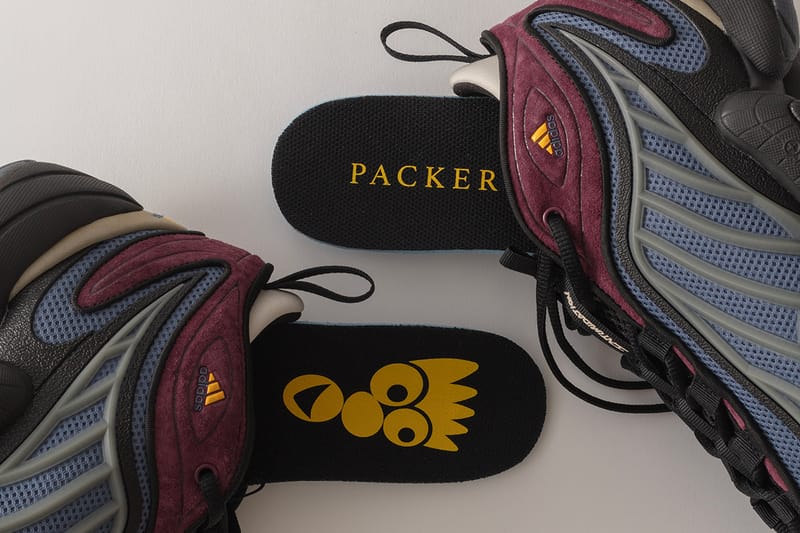 Packer
The FYW Intimidation bears the same sole unit as a YEEZY 500, did Ye's past 500 colorways play any role in your new designs here?
The tooling is actually original to the KB8 3 — Kobe Bryant's third signature shoe with adidas — which is very close to the original Intimidation tooling, which was also used on the 500. I definitely cannot argue that there are way more YEEZY 500s out in the world, but we have to acknowledge that those shoes came first. As far as colorways, there was no inspiration drawn from the 500s, but there was so much output from the YEEZY line it would be hard not to have overlap.
adidas Basketball is seeing a huge revamp, especially because of the energy from Jerry Lorenzo and everything he's doing with the category. What does it mean to Packer to contribute to this new direction?
There is a lot of history with Packer and adidas Basketball, so we are super excited to see the revamp and newfound energy around the category and are grateful that we can contribute to that.
The Packer x adidas FYW Intimidation drops on Friday, May 5, 2023 at 11am EDT exclusively via Packer's site & in-store for $140 USD a piece.
Source: Read Full Article