So, What's the Deal With the Sparrow Academy? Here's What It Means For the Hargreeves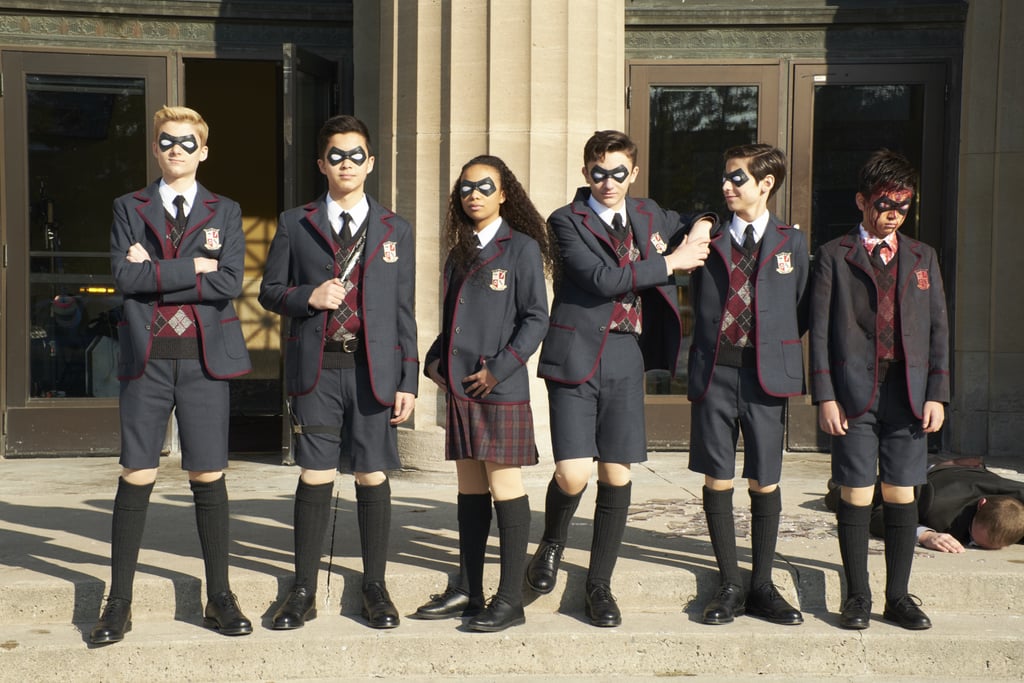 Is the Sparrow Academy in "The Umbrella Academy" Comics?

The second season of "The Umbrella Academy" raised a lot of eyebrows with its surprises and plot twists, but perhaps the most alarming was the very last scene of the season. For most of the second installment, the Hargreeves spend their time trying to fend off a nuclear apocalypse that they brought from 2019 to 1960s Dallas. But toward the end of the season, the big boss battle boils down to them going up against The Handler and Lila, who they soon realize is another "sister." When The Handler is killed — for good this time — and Lila absconds away with a time-travel briefcase, the Umbrella Academy travel back to 2019 believing their chaotic time in the past would be consequence-free.
Surprise — it's absolutely not! When the six siblings arrive back in their childhood mansion, the previously deceased Sir Reginald and Ben Hargreeves not only appear to be alive, but they're accompanied by a group of six strangers whom Sir Reginald refers to as "the Sparrow Academy." Sir Reginald tells the Umbrella Academy siblings that they aren't his children, and, honestly, they should have expected something like this to happen after their disastrous family reunion in episode six, "A Light Supper." Sir Reginald made it quite clear that he was disappointed with his children and their inability to solve their problems on their own, except for Number Five. They clearly didn't leave the greatest impression.
Now, Sir Reginald has six new adopted children, alongside Ben, and it looks like the Umbrella Academy is in for a world of emotional turmoil. The trailer for "The Umbrella Academy" season three gives us our first real look at the Sparrow Academy, and it looks like sibling rivalries are definitely in the cards. Keep reading for everything we know about the Sparrow Academy and what their presence may mean for "The Umbrella Academy"'s season three.
Source: Read Full Article