Toy Story 4 trailer teases road trip adventure – and the introduction of Forky
In a new teaser trailer for the upcoming Toy Story 4, we see the arrival of Forky, a spork-turned-craft-project who is not actually a toy at all, and isn't too happy about his new home in owner Bonnie's room.
Tom Hanks, Tim Allen and Joan Cusack return as the voices of Woody, Buzz and Jessie, while comedian Tony Hale, known for his roles in Arrested Development and Veep, is the voice of Forky.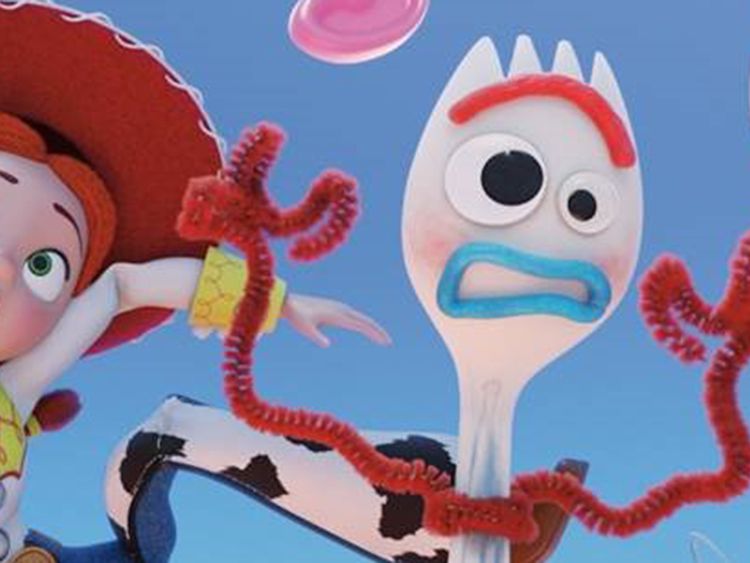 The clip also includes long-running characters such as Mr Potato, Rex, Hamm and Slinky Dog.
Giving away just a few details about the film, which will be out next year, Disney/Pixar said: "Woody has always been confident about his place in the world and that his priority is taking care of his kid, whether that's Andy or Bonnie.
"But when Bonnie adds a reluctant new toy called Forky to her room, a road trip adventure alongside old and new friends will show Woody how big the world can be for a toy."
Released in November 1995, the original Toy Story was the first fully computer animated feature film and the highest grossing movie of the year. It was nominated for three Oscars and two Golden Globes.
Toy Story 2, released in 1999, broke box office records by grossing more than its predecessor, while Toy Story 3, released in 2010, went on to win Oscars for best animated feature film and best achievement in music written for motion pictures.
The fourth film was originally set to be directed by John Lasseter, who masterminded the first two films in the series and was a writer on the third.
However, he was replaced by Josh Cooley after stepping down last year.
The film is produced by Jonas Rivera and Mark Nielsen, and will be at UK cinemas on 21 June 2019.
Source: Read Full Article