What Should We Have Expected From the Tiffany & Co. x Nike Collaboration?
On January 29, 2023 Tiffany & Co. and
Tiffany & Co.
This means the Tiffany & Co. x Nike Air Force 1 Low may be stuck between a rock and a hard place. Hew too closely to the aforementioned SB Dunks and be accused of "biting," even though the Tiffany inspiration on the Diamond Supply Co. collaboration (and its follow-up releases in 2014 and 2018) are apparent. Go too far away from that look, and the design will forever be chastised: "well, it's not the Diamond collaboration." It's a strange paradox: the bar for an official Tiffany & Co. collaboration was set by a shoe "unofficially" inspired by — and not officially related to — Tiffany & Co. themselves.
The current corporate age of sneakers simply can't capture that devil-may-care attitude of sneaker lovers in 2005: in the modern day, sneakerhead culture has been absorbed by mainstream culture and lost its rebellious edge. When you look at the new collaboration with that context, the "play it safe" ethos seems sensible: a simple design that doesn't aim to unseat an icon.
The Tiffany & Co. x Nike Air Force 1 Low wasn't meant to reinvent the wheel, just create buzz. In the modern world of sneakers, almost all press is good press. But what does that say about collaboration and the state of the sneaker game in 2023?
Collaborative Changes
To state the obvious, collaboration as a whole is not as special as it used to be. Before it was a core pillar of every fashion sphere, collaboration was a rare and special opportunity for brands to come together and produce wares that drew on their histories and inspirations — telling a story about shared values in a way that they simply couldn't alone. "What was cool about collaboration was that [it] gave a brand that's known for one thing a unique perspective … Nike didn't notice that kids were skating in their basketball shoes. It took Supreme to tell them that," Brandblack founder and sneaker industry veteran David Raysse told Footwear News in 2022.
View this post on Instagram

A post shared by NBA (@nba)
Nowadays, collaboration is often less about storytelling or celebrating culture and more about creating a flash of instant gratification that briefly breaks a potential consumer's doomscroll. With the spewing spigot of information and options the modern consumer is subject to every time they open their phone, the only way to catch their attention is to mash the biggest and boldest names together: Travis Scott, Fortnite, Louis Vuitton, Drake, Tiffany & Co. Modern-day collaborative products are childhood fantasies come to life, the physical equivalent of loading up your NBA 2K roster with the league's 15 best players for a ridiculous super team. The sky-high resell prices these products often command play into their inability to last: too often in the modern-day market, a shoe's only barometer of success is how fast it sells out and how much it's worth on the aftermarket. "If a shoe doesn't sell out in less than 15 minutes, it's considered a failure," Bodega owner Jay Gordon informed the New York Times in 2021.
The moments created by these maximal methods are often ephemeral, however, and the products can be forgotten as quickly as they're consumed. Then, it's on to the next collaboration to do it all over again, rarely leaving time for a shoe, to become a proper icon the way Diamond Supply Co.'s SB Dunk Lows did.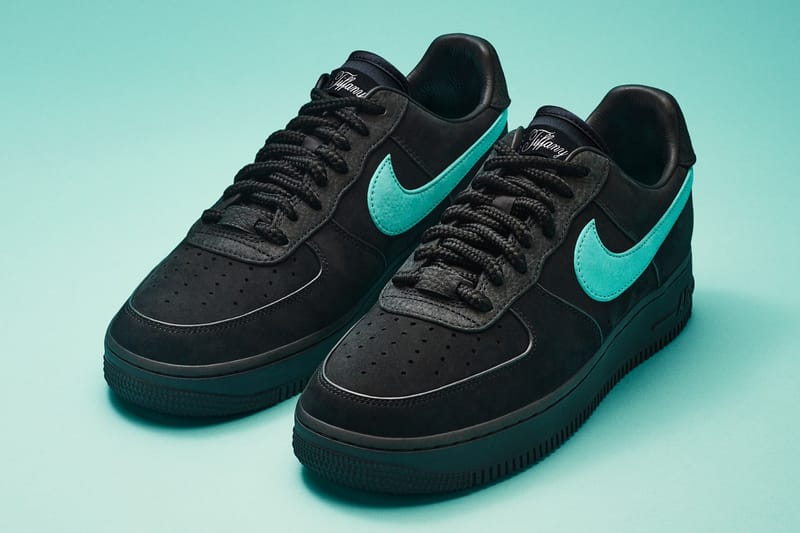 Tiffany & Co.
The Tiffany & Co. x Nike Air Force 1 Low seems to be perfect for this fast-paced, hype-driven iteration of sneaker culture as it's an amalgamation of ingredients you'd find in a "hit sneakers 2023" cookbook. It's an iconic silhouette, one that just finished celebrating its 40th anniversary. It's got an A-list collaborative partner with past success in the street culture sphere: Tiffany & Co.'s work with Supreme in 2021 was widely considered one of the year's best collaborations. It's even got a hook to make it unique: its $400 USD MSRP and its accompanying set of high-priced .925 silver accessories, sold separately, are perfect for flexing on social media. But its landing — though undeniably noteworthy — was flat, because, for whatever reason, it just doesn't feel special enough. That brings us to our final and most important question: should we have expected more?
The Hunger for Something More — Or Something Different?
Did we expect more from this collaboration — or did we expect something different? The sentiment on social media seems to fall evenly between the two, but Bobby Hundreds is in the latter camp. "I'd much rather see jewelry out of a Tiffany & Co. x Nike collab and not a shoe," The Hundreds co-founder tweeted shortly after the shoe was fully revealed for the first time. As an OG of the fertile early '00s LA streetwear scene that birthed Diamond Supply Co. and their famous SB Dunks, Hundreds is closer to the scene than most, and his musings on the collection serve as a microcosm of the general malaise around it. Everyone's talking about it, sure, but it feels like the unbridled excitement that surrounds huge collaborations is missing.1 of 4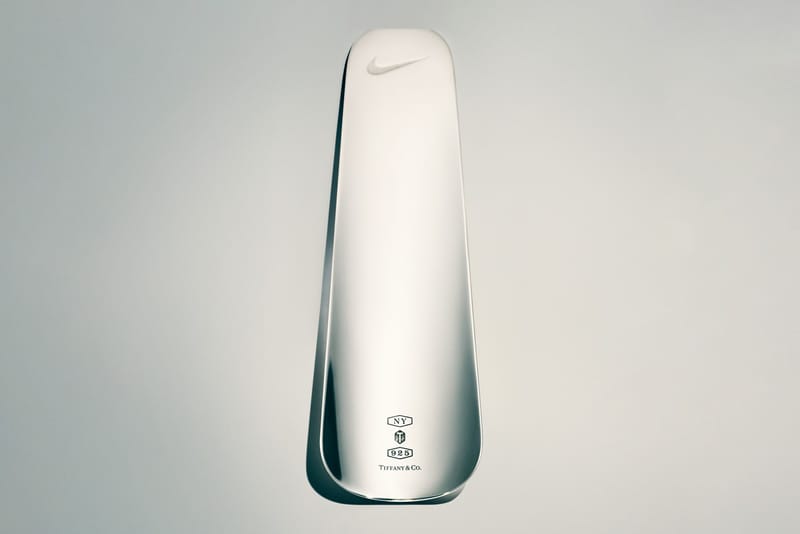 Tiffany & Co.2 of 4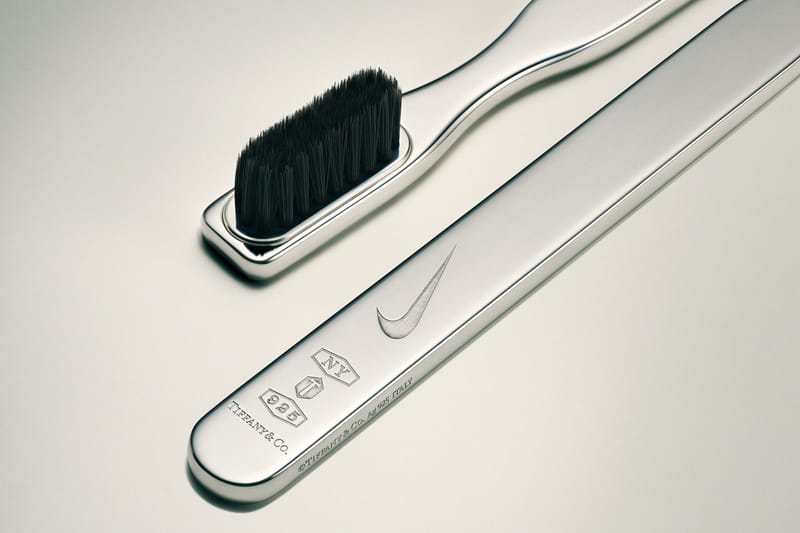 Tiffany & Co.3 of 4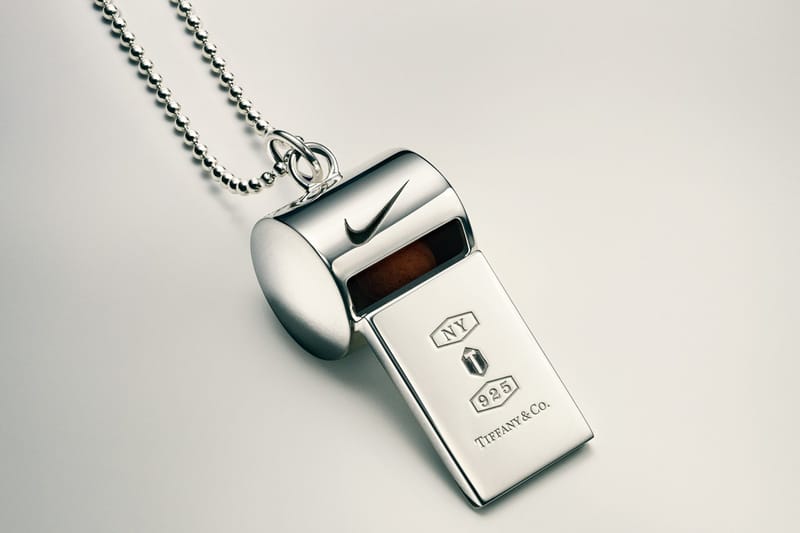 Tiffany & Co.4 of 4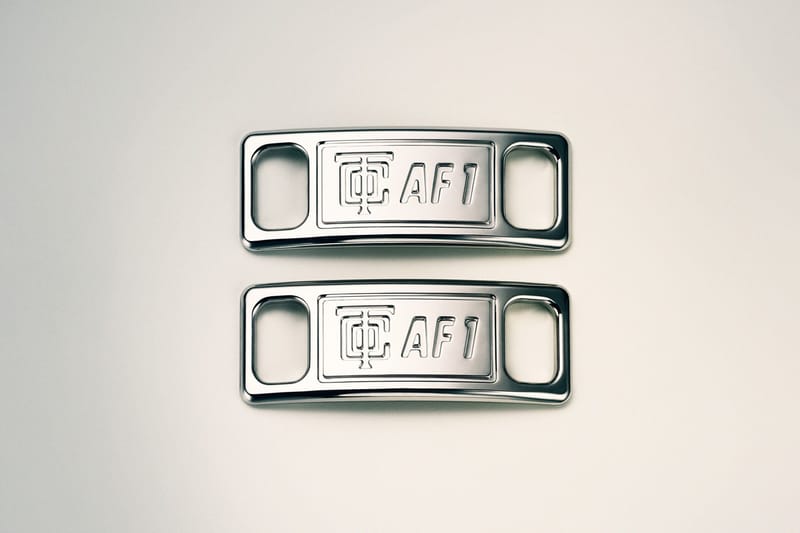 Tiffany & Co.
Hundreds went on to explain why he would have preferred to see Nike-branded jewelry from the partnership, saying it was a "missed opportunity [for Tiffany & Co.] to introduce an entirely new demographic to their core competency." He raises a valid point: Tiffany & Co and Nike have produced jewelry before to rave, if limited, results. The Nike Women's Half Marathon in San Francisco, which took place from 2003 to 2015, awarded race finishers a custom Tiffany & Co medallion, which made it one of the most anticipated race registration lotteries in the country and a benchmark of cool in the running world. Granted, this tasteful blending of sport and luxury was not supposed to create a "viral moment," but it worked because it produced an item that drew on each company's values: Nike's championing of the athlete and Tiffany's luxurious construction.
This synergy between brands is more acutely felt on the collection's accessories. They're sneaker objects d'art, including a silver shoe horn, toothbrush-style cleaning brush, custom lace deubres and more. Like the sneakers, they're far from cheap (with prices ranging from $250-$475 USD) but they feel more natural. Tiffany & Co. is known for elevated silver accessories, and, much like the above–mentioned Supreme collaboration, the result is a viral, tasteful, on-brand way for them to make an entry into an untapped market. These accessories don't try to top Diamond Suppy Co.'s iconic because they don't have anything to do with it: instead, they tell the Tiffany & Co. story through a fresh and interesting lens, one of the touchstones of all good collaborations.
So should we have expected more from the collaboration? The shoes, perhaps, even if they suffer under the weight of impossible-if-self-imposed expectations. Following up an all-time great like the Diamond Supply Co. x Nike SB Dunk Low – even tangentially – is a nearly impossible task. That doesn't mean that we can't expect more of the biggest footwear brand in the world though. If they're going to be leading the cultural charge, they owe it to us, the consumers to keep pushing the envelope instead of chasing viral moments.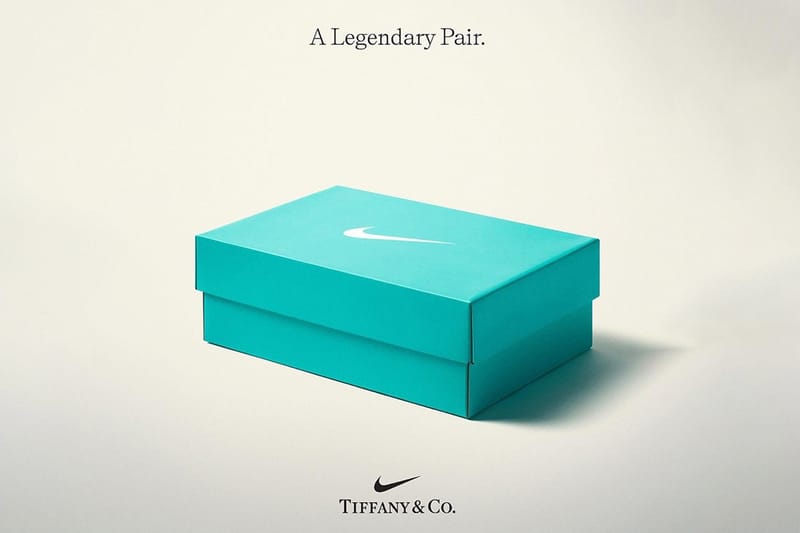 Tiffany & Co.
---
For more footwear news be sure to check out Sole Mates, a weekly Hypebeast series that spotlights notable individuals in street culture and the connection they share with their favorite shoes.
Source: Read Full Article