13 Brands Meghan Markle and Michelle Obama Wear For All the Right Reasons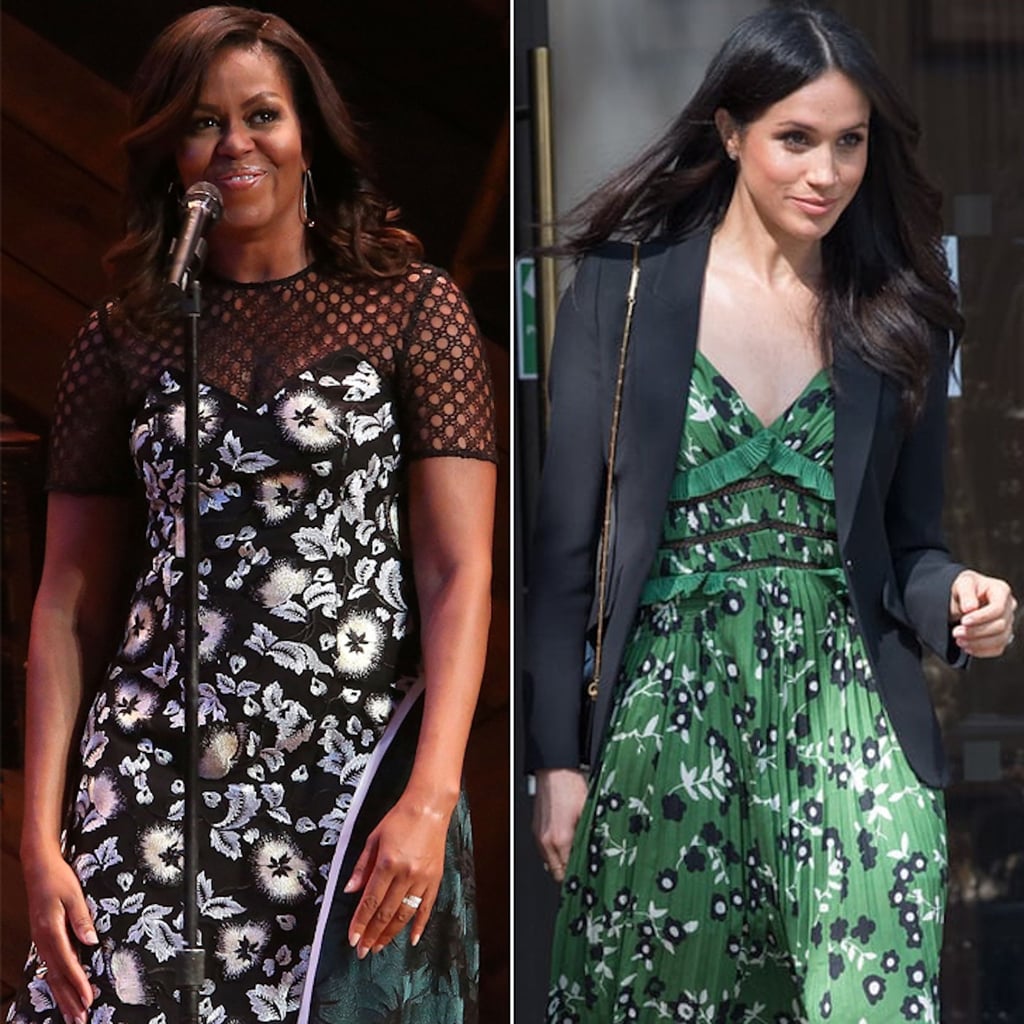 13 Brands Meghan Markle and Michelle Obama Wear For All the Right Reasons

I'll be the first girl to admit that when I see a really great outfit — especially on the likes of a political leader or duchess — I stop and stare. It's not just about the pantsuit or dress; it's about the underlying knowledge that these women took all things into consideration when choosing their outfits, perhaps with the help of an attentive stylist. Who will they be speaking to? Where will they be making an appearance, and does the designer they're wearing have any connection to that location? Is their clothing made sustainably? Is it affordable? Does it matter?
To Meghan Markle and Michelle Obama, the answer to each question is just as important as the one before. You see, Michelle has been in the public eye since 2008, and she has certainly set new standards for dressing the part. Throughout her time in the White House, Michelle championed budding, talented designers because she appreciated their craft and paid attention to their education.
"This gown is one of the most tangible things I have left to remember [the 2009 Inauguration]," Michelle said of her spectacular Jason Wu number, which was created for her only one year after Wu was nominated for the CFDA / Vogue Fashion Fund Award. "At the end of the day, today is about much more than this gown. It's also about how with enough focus and determination someone in this room can be the next Jason Wu. Someone can be the next Barack Obama . . . Something you create today can help teach the next generation in a way that nothing else can."
Michelle has continued to rally behind newcomers to the industry, while tapping iconic fashion houses for pieces at times of utmost significance. Meghan Markle has been following in her footsteps, sartorially speaking, since her wedding to Prince Harry in May 2018, when she chose Clare Waight Keller to customize her gown, largely because of her accomplishments — she's the first female creative director of Givenchy, and she was also born in England.
That was only the start of Meghan's many sensible fashion moves. She wore the affordable Outland Denim five times on her Australia tour, a brand with a mission to raise wages and improve training conditions in the garment industry. You won't be surprised to find then that there's a whole list of designers both Michelle and Meghan have in common. And you don't have to be a detective to know that they likely had the same reasons for wearing these brands at just the right moments in time.
Source: Read Full Article