4 Reasons This Nordstrom Sweater Is the Only Sweater I Need All Winter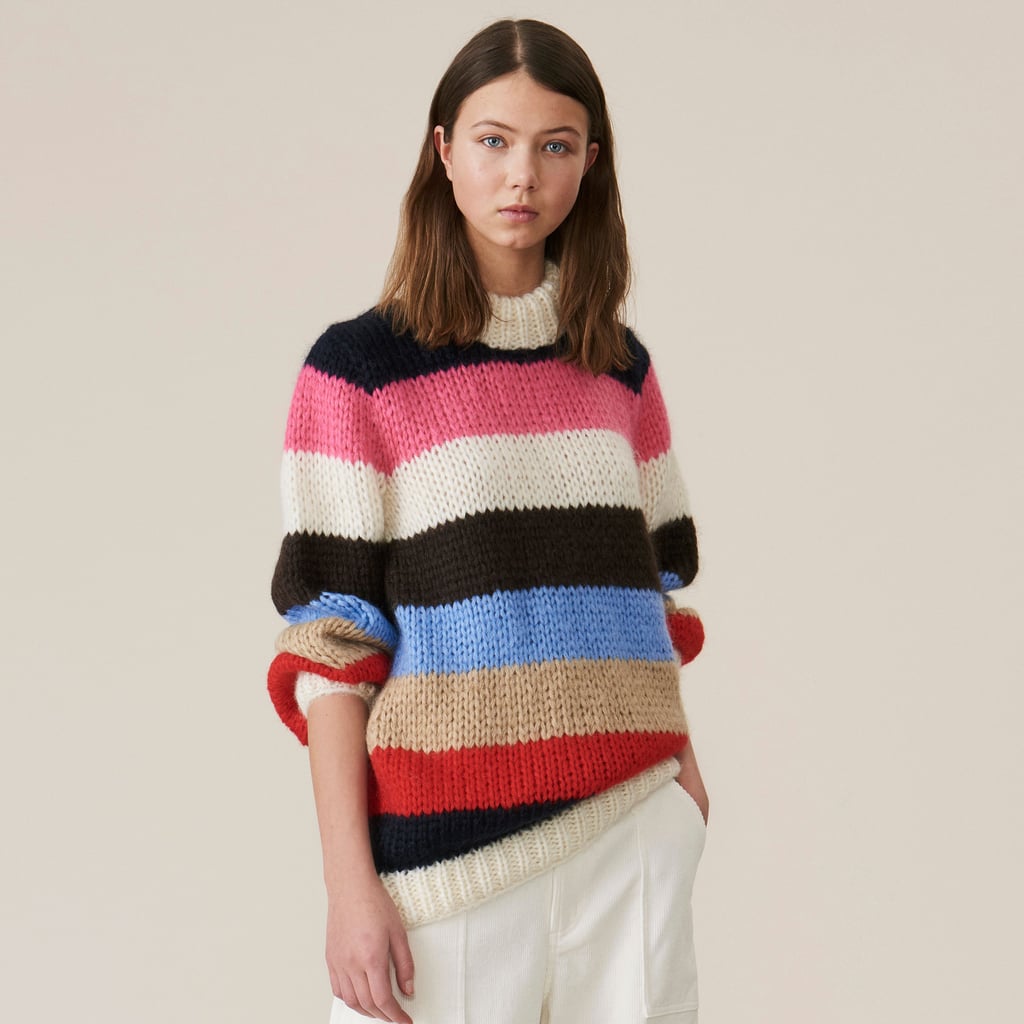 4 Reasons This Nordstrom Sweater Is the Only Sweater I Need All Winter

People refer to the holidays as "the most wonderful time of the year," but in my opinion, sweater shopping gets that superlative. There are few things that make me feel as inspired as going through my closet, evaluating last year's sweaters, and sifting through what to keep and what needs to be replaced. And then the fun part: filling in the gaps.
You can't have too many black cashmere sweaters and it's essential to have a least one great turtleneck. But you also want to have that stand-out sweater that marks the entrance of a new season. Whether you're looking for something to make you feel instantly confident or a piece that is as cozy as it is work appropriate, this one all-purpose sweater is a must have. And I've found it for you in the form of Ganni's Julliard Multistripe Mohair & Wool Sweater ($530). Here, the four reasons it has it all.
Colored Stripes
Here's a wild idea for you: instead of populating your winter wardrobe with black and navy, how about you try some unexpected pops of color? And while I have your attention, want to know a fashion editor secret? Stripes are a neutral. Just like black, white, and navy, a classic stripe pattern can act as the perfect canvas to style against.
The Cool-Factor
It's difficult to exaggerate the cool-factor Copenhagen-based brand Ganni has in the fashion world. The brand, started by husband and wife team Ditte Reffstrup and Nicolaj Reffstrup, began with a seemingly simple goal: create the perfect cashmere knit. Eighteen years after the its launch, Ganni girls worldwide boast of the brand's impeccable fit, fantastic use of color, and attention to detail (see the ballooned sleeves above for reference).
It's Actually Warm
A key factor in sweater shopping that's often overlooked: warmth. Thankfully, Ganni has considered that you may be wearing this beauty for reasons other than looking cool. The sweater is made from 50 percent wool and 50 percent mohair, ensuring you're super cozy (not itchy!) in the oversize fit. Plus, the designers went the extra mile by finishing the ballooned sleeves with fitted, ribbed cuffs.
Casual Fancy
When you're spending money on something, you always want to consider the cost-per-wear. Buying something you can solely wear on the weekends or exclusively wear with a pencil skirt aren't great investments pieces. Always try to find pieces that can be dressed up and down. Most Ganni pieces are perfect examples of what I like to call "casual fancy." You can throw on a pair of black Adidas leggings (stripes with stripes!) and sneakers, or step it up and wear it over a black maxi dress with boots. There are very few situations that would deem this sweater not the perfect thing to wear.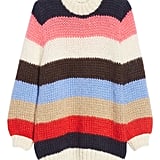 Source: Read Full Article