How To Plan A Fallsgiving In Your 20s, If You're A True Adult
The cat's out of the bag: You're an adult. You've been making dinosaur-shaped nuggets for dinner and dressing up like your favorite Disney characters for Halloween, in hopes that you wouldn't have face the facts. But, the leaves are starting to change, and you're starting to accept that life is, too. (Picking apples is still acceptable in the #adult life though, right?) You're genuinely excited for what's to come, and are planning to embrace the season and your newfound adulthood, and throw a party in honor of it all. Here's exactly how to plan a Fallsgiving in your 20s. You don't want to mess this one up.
When you were a kid (Like, yesterday.), you'd jump in the piles of leaves in your backyard. Stepping on the crunchy ones was your favorite thing to do. After a little while, Mom called you in for pie. The entire house smelled like cinnamon, and she even gave you some hot cocoa on the side. The following weekend, you went apple picking with your best friend, and hopped on a hay ride.
Seriously, though: Can we still do that right now?! Actually, yes. That's what Fallsgiving is all about! Essentially, it's a weekend where you gather up your girls and celebrate autumn. You could have photo shoots at the fair and paint pumpkins for your apartment. I've rounded up some other tips, so your first event as an #adult goes off without a hitch.
1Watch Lots Of Scary Movies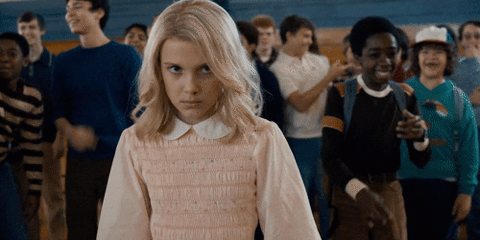 Scary movies are a must when it comes to celebrating Fallsgiving like an adult. Full disclosure: I'm not a big fan of the horror genre, and I'll gladly watch anything animated instead. But, you and your girls might love sitting on the edge of your seat and getting spooked.
Pick out a bunch, and watch them all in a row. Your besties can bring different snacks, like candy corn or popcorn that's sprinkled with cinnamon. Running out of feature films? Hocus Pocus, Halloweentown High, or a few episodes of Stranger Things aren't a bad idea, either.
2Do A Fall-Themed Gift Swap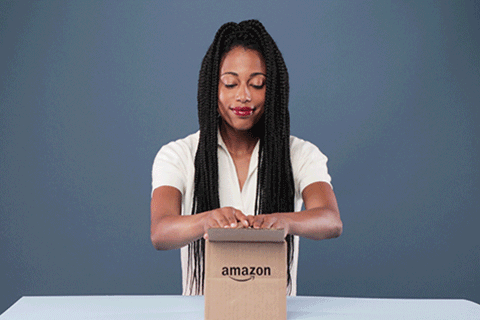 You don't have to wait until the holidays to organize a gift swap. Fallsgiving is the ideal time to splurge on your best friends, and fill their lives with something sweet. Essentially, this will work like Secret Santa. Everybody will choose a name that's not their own out of a hat. Together, you'll set a price limit for the gifts, and then you'll head out on your own.
Maybe you'll pick up some Kit Kat bars and a cozy blanket, or a cute mug for your bestie who loves her coffee in the morning. When you all meet up again, you'll give your chosen person her gift and feel like you truly celebrated the season.
3Make Bloody Marys For Brunch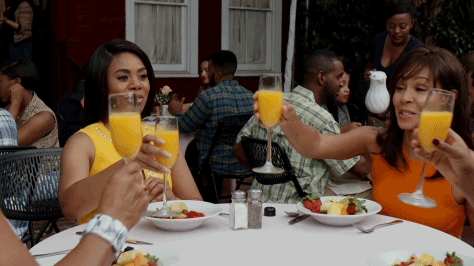 If you're 21 or over, then your Fallsgiving party might kick off with some Blood Marys for brunch. Let's be honest: Your friend crew should be winning awards for breakfast food. You've already started brainstorming ideas for dishes you could serve. Maybe you'll make waffles and put some candy corn on top, or figure out how to make your own Pumpkin Spice Lattes. Save me a seat, OK?
Now, this drink might sound scary, but it's actually the perfect way to celebrate the season. Serve your friends a glass with a piece of celery sticking out the side, and you're good to go.
4Dress Up Like Your Favorite Sitcom Characters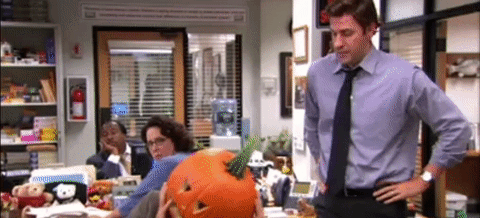 Every party gets upgraded the second costumes are involved. (At least, in my personal opinion.) When you were a kid, you would dress up like a cheerleader, football player, or possibly a ghost. Your mom would throw a sheet over your head and cut out the holes where your eyes needed to go. Now that you're grown, you can take Halloween to the next level.
A perfect Fallsgiving starts with dressing up like your favorite sitcom characters. Invite all of your friends over for painting pumpkins and watching scary movies, but add this twist into the mix. Challenge yourself to look exactly like Rachel from Friends, or Michael Scott from The Office. You might need to bring in some props for the occasion. Has anyone seen my "World's Best Boss" mug?
5Pose In Front Of A Ferris Wheel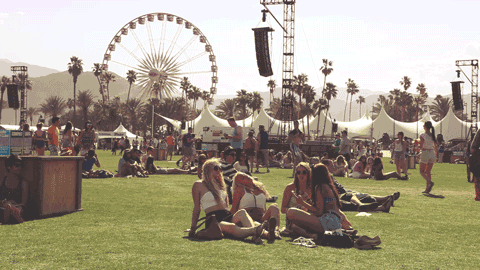 Let's talk about the Instagram opportunities that come with this time of the year. You and your besties could have a photo shoot in the fall leaves or in a pumpkin patch. But, wouldn't it be truly #lit to pose in front of the bright lights of a Ferris wheel?
Together, you could throw up some peace signs and challenge your followers to caption a photo with such cuteness. When all is said and done, take a ride to reach new heights, and make a quick stop at the cotton candy stand. Would it be a Fallsgiving without treating yourself to some fried mac and cheese bites? I think not.
6Go On A Fall Shopping Spree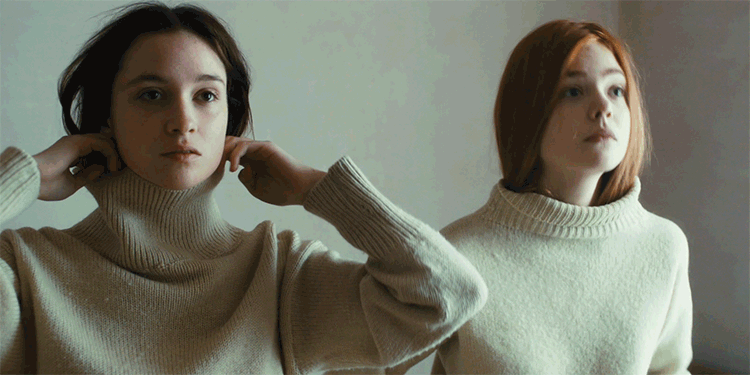 'Tis the season for oversized sweaters, flannels, and lots of boots. Sure, you could online shop in the middle of class or that meeting at work, but it's a lot more fun to gather up your girls and go on a shopping spree. You'll hit up all your favorite stores, and get with the latest trends. Stocking up on turtlenecks, vintage jean jackets, and cozy accessories for your apartment will be a must. Sorry, bathing suits and flip flops — it's no longer your time to shine.
7Book A Cute Cabin For The Weekend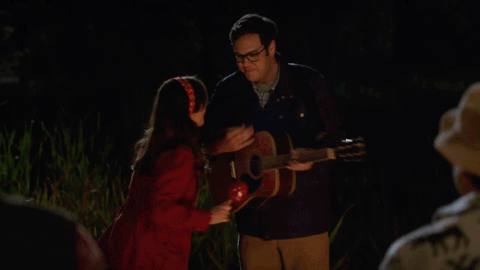 When in doubt, it's always a good idea to take a getaway with the girls. There are all kinds of cute cabins you can book on Airbnb — and some are tree houses or tiny houses, too. Use one of your long weekends and start making some plans to snuggle up by the fire and peep the fall leaves. You'll want to pack some bug spray, s'mores supplies, and be prepared to disconnect from the real world.
Truth is, being an adult can be hard. You're always wound up in your busy schedule, and trying to put the pieces of the puzzle together. Take a few days off from the hustle and bustle, and celebrate Fallsgiving like a true adult.
Source: Read Full Article