Target's Holiday Decorations Are Here & Your Wallet Will Actually Cry Tears Of Joy
November has just arrived, and for some of us, that means it's officially time to get into the holiday spirit. Other than the weather cooling down, the one thing that lets us know the holidays are on their way is by decking the halls in festive decor. It's always a tradition of mine to play the *NSYNC Christmas album, break out my box of holiday goodies, and have a decorating party as I rock around the Christmas tree. But if you're looking to add a few new items to your shopping list this year, Target's holiday decorations are here, and you need to check them out ASAP.
The only list I want to check twice is my shopping cart as I browse Target's website for this season's must-have items. Target is like my very own North Pole, and their exclusive brands like Hearth & Hand™ with Magnolia, Project 62, Threshold, Wondershop, and Opalhouse are like the elves bringing me all my favorite gifts. The best part about shopping at Target is you're sure to find something you love in your budget. You likely want to buy a bunch of presents for your friends and family, which can add up pretty quickly. However, you also deserve to treat yourself, and thankfully, Target has a lot of items for under $10 that'll make your wallet actually cry tears of joy.
If you're hoping to spruce up your home for the holidays, you can even plan it out before buying anything with their "See It in Your Space" augmented reality feature in the Target app. Seriously, Target thinks of everything, and I'm so elfin' excited it's finally the holiday season.
1Dress Up Your Space With These Mini Trees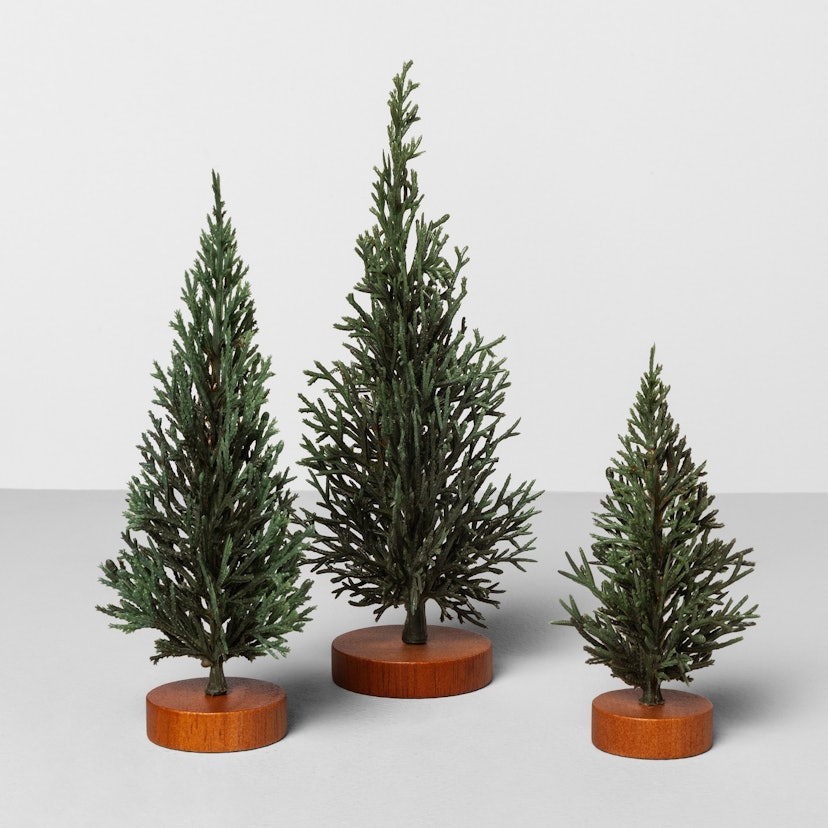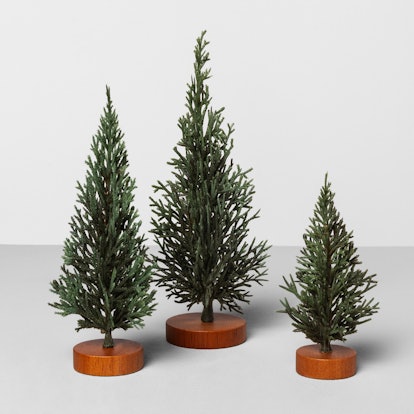 Mini Trees Set of Three
$11.99
Target
Christmas trees are a must, but for some of us, we don't really have the space for a giant one. That's why these mini trees are perfect for your studio apartment or dorm room. Also, the more the merrier, right? So, this purchase comes with three that can go on your desk, dining room table, or even a bookshelf.
2Make Your Place Feel Like The North Pole With This Adorable Sign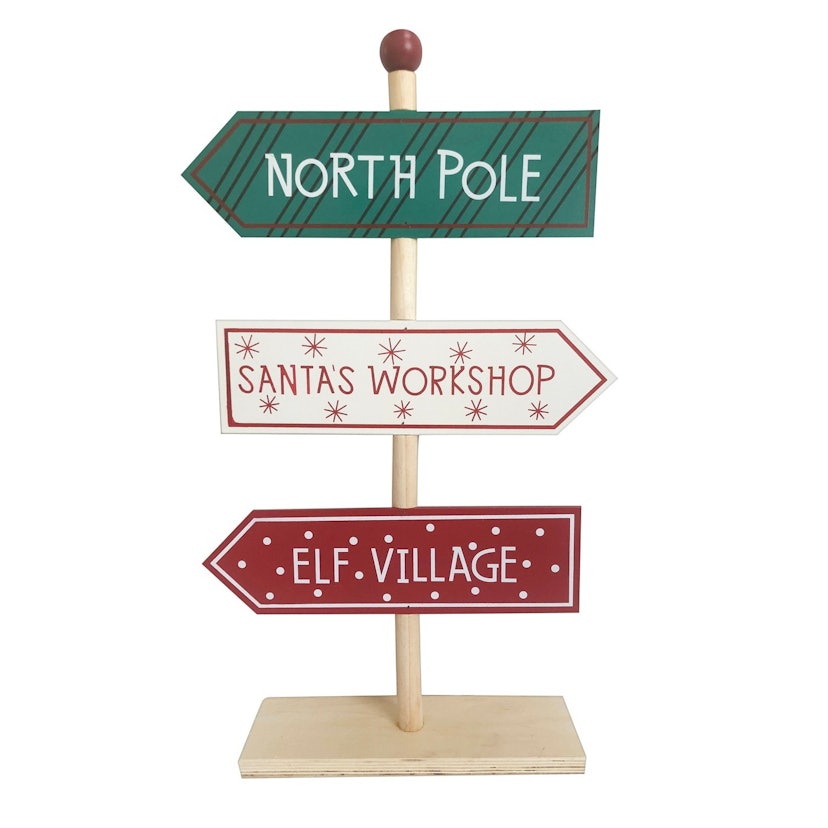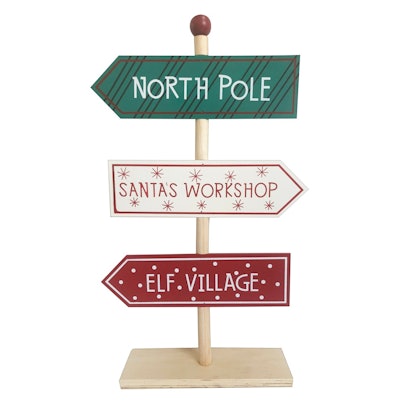 North Pole Standing Sign
$15
Target
When decorating for the holidays, you might be inspired by Santa's Workshop in the North Pole. You want your friends to feel like they've taken a trip to that dreamy winter wonderland the minute they step inside your home. To help show them the way, you need this North Pole sign. It's a cute AF addition to your front doorstep.
3This Pom Pom Garland Will Look Sweet On Your Mantle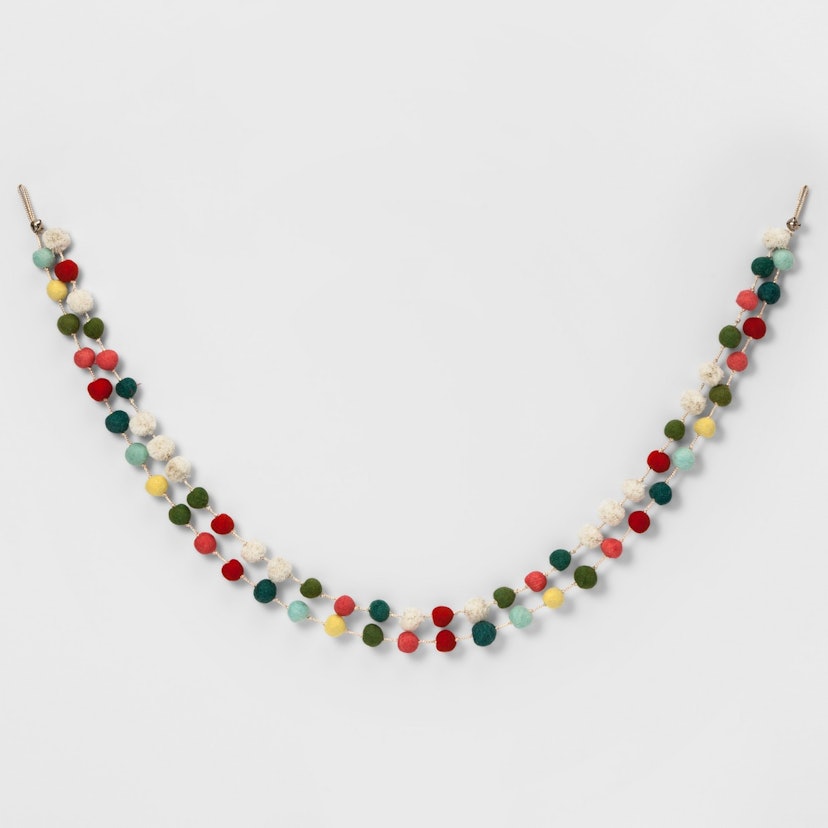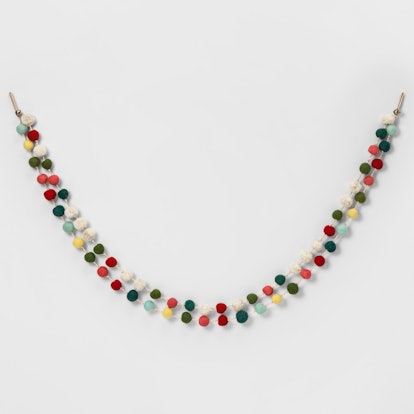 Garland Colorful Pom Pom
$16.99
Target
A fun garland is essential for instant holiday cheer. You can drape it on your tree for added color, or hang it on the mantle near your stockings. Though, unlike the traditional red or silver garland, this colorful pom pom one looks like something straight off of your Pinterest board.
4This Adorable Decoration Will Make You Melt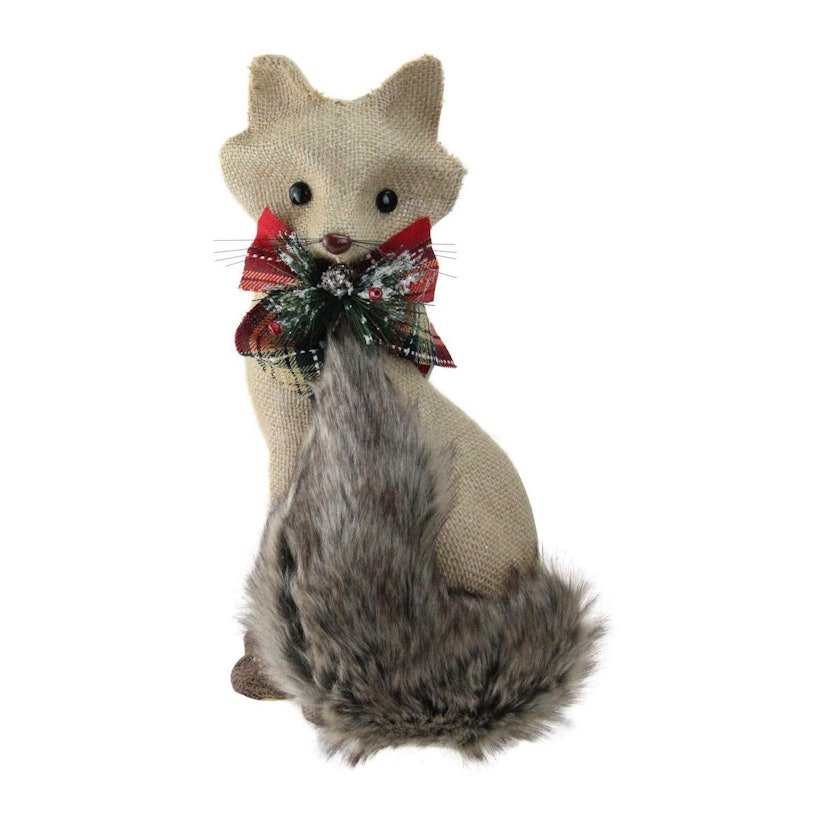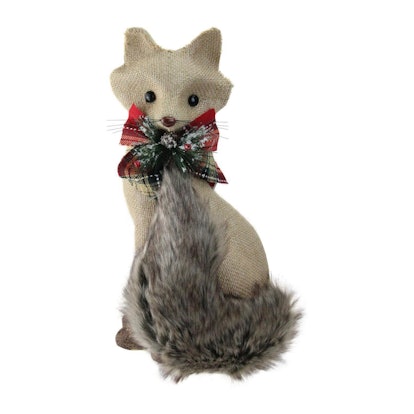 Northlight Sitting Brown Fox with Tail Curled Christmas Decoration
$23.75
Target
Just look at how cute this Christmas fox is with his tail all curled up. How could you not invite him over to your house for the holidays? I mean, for fox sake, you have to add this sweet decoration to the list for instant winter feels.
5No Need To Contemplate Buying These Dapper Christmas Plates — The Decision's Easy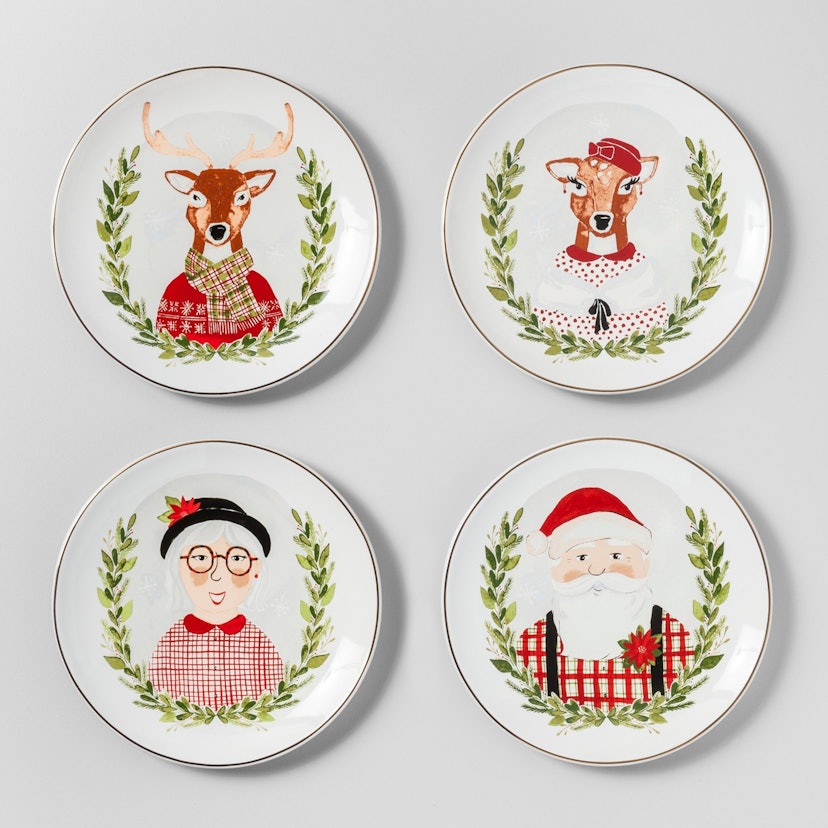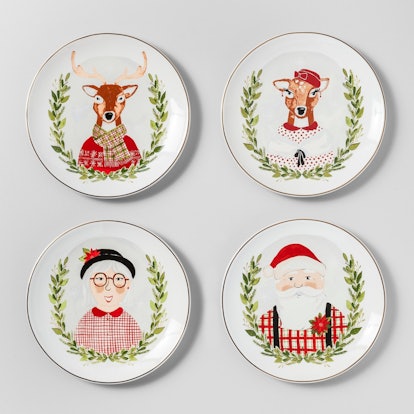 Stoneware Holiday Icons Appetizer Plates White
$14.99
Target
If you're hosting a holiday dinner party with your besties, you'll definitely impress everyone with these adorable holiday icon plates. They're even perfect for your Christmas cookie baking party. Santa, Mrs. Claus, and the reindeer have never looked more dapper.
6This Golden Wreath Will Bring Instant Glam To Your Front Door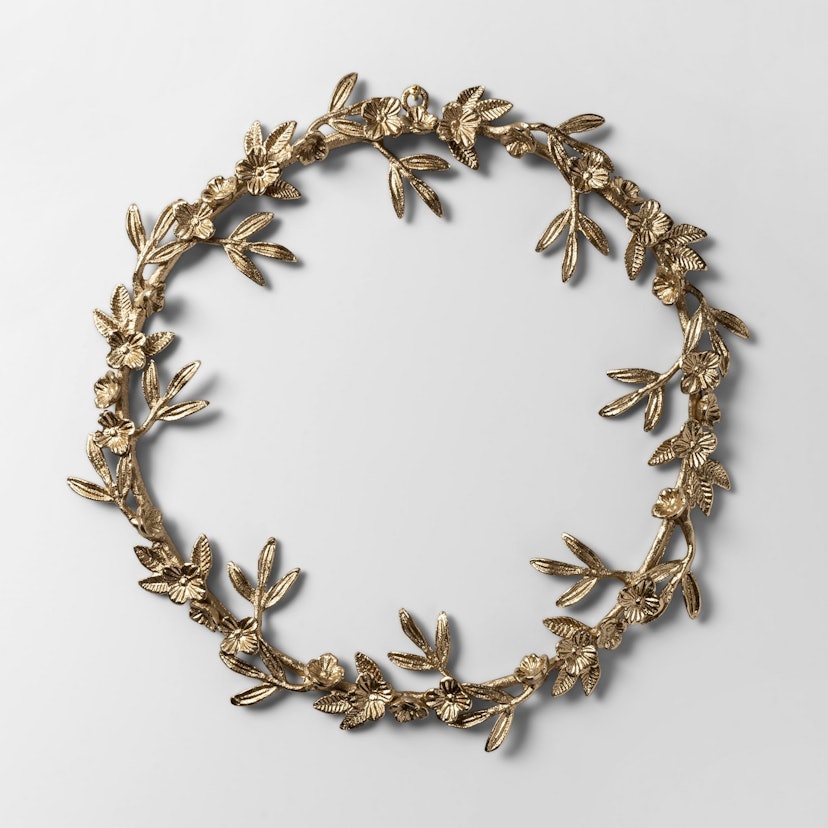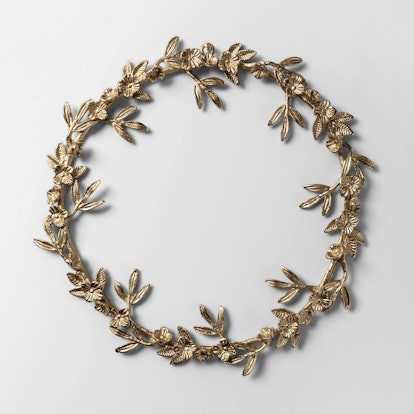 Wreath Gold Metal Leaf and Flower
$24.99
Target
A holiday wreath is necessary to include in your decor, but you don't want just any regular wreath. For the most glamorous wreath in town, get this golden metal flower design. You'll definitely be setting the golden standard for Instagram-worthy holiday homes.
7Bring On The Nostalgia With A Vintage Station Wagon Figurine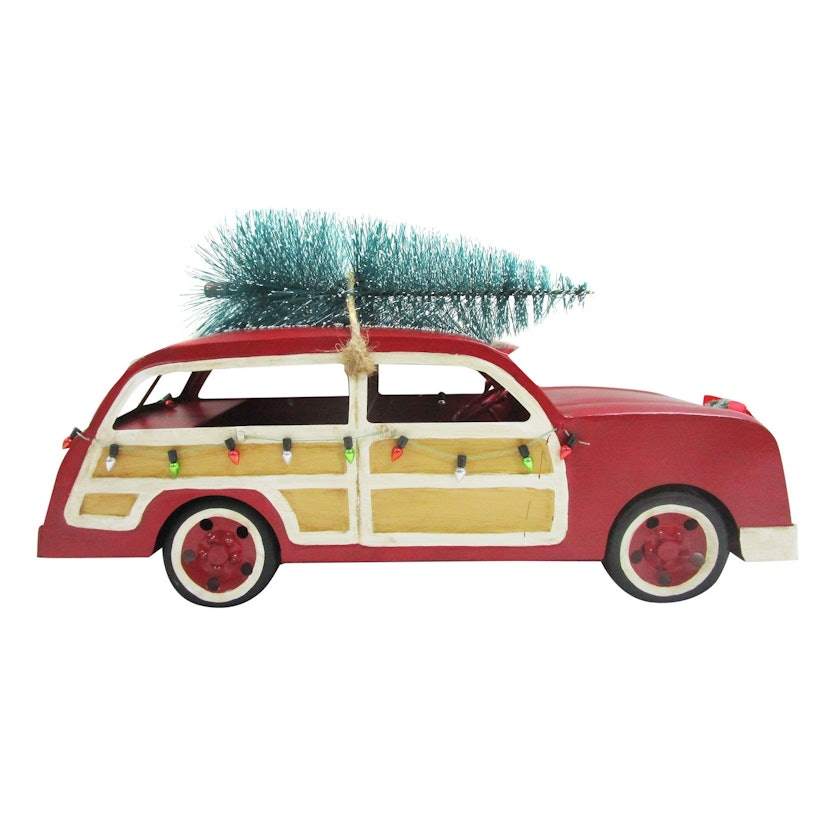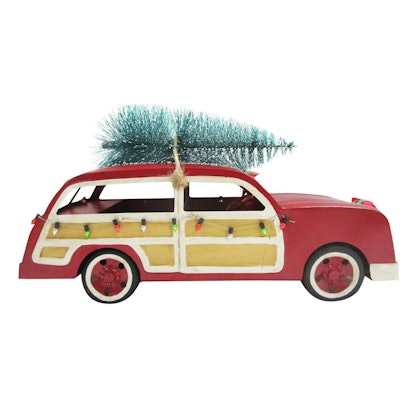 Station Wagon Holiday Figurine
$20
Target
If you have precious memories of picking out Christmas trees with your family every year, you'll love this station wagon figurine with a tree on top. Those vintage 1950s vibes are giving me all the feels. It also reminds me of one of my favorite Christmas movies, 'National Lampoon's Christmas Vacation.' No matter what memories it brings to you, add it to your bookshelf or coffee table to make all of your guests nostalgic.
8Spread The Holiday Cheer With This Pillow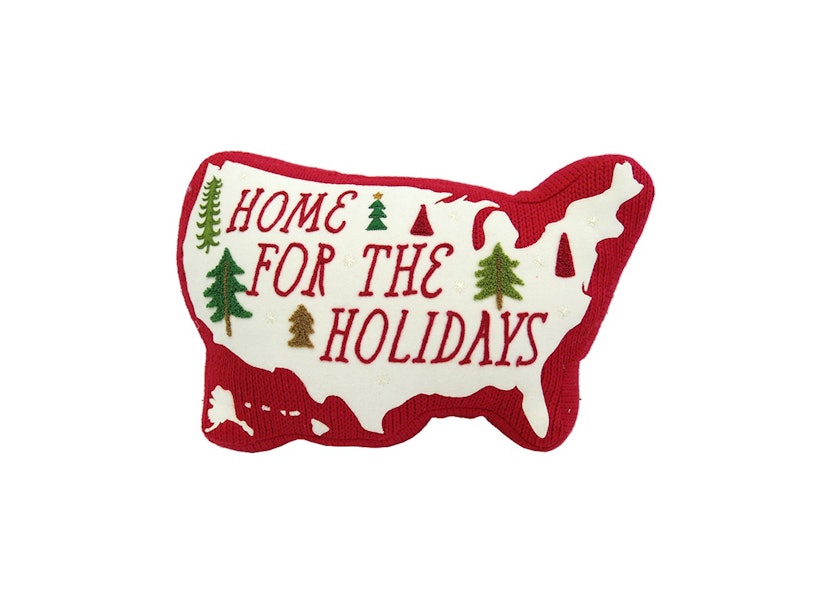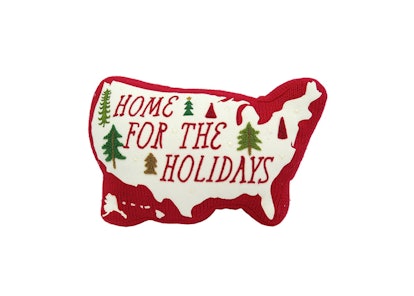 Home for the Holidays Pillow
$10
Target
Many of us may be traveling home for the holidays to reunite with family, so this throw pillow brings on the feels. It's an easy way to add holiday cheer to your home by displaying it to your couch or chair.
9Your Table Will Shine Bright With This Star Decor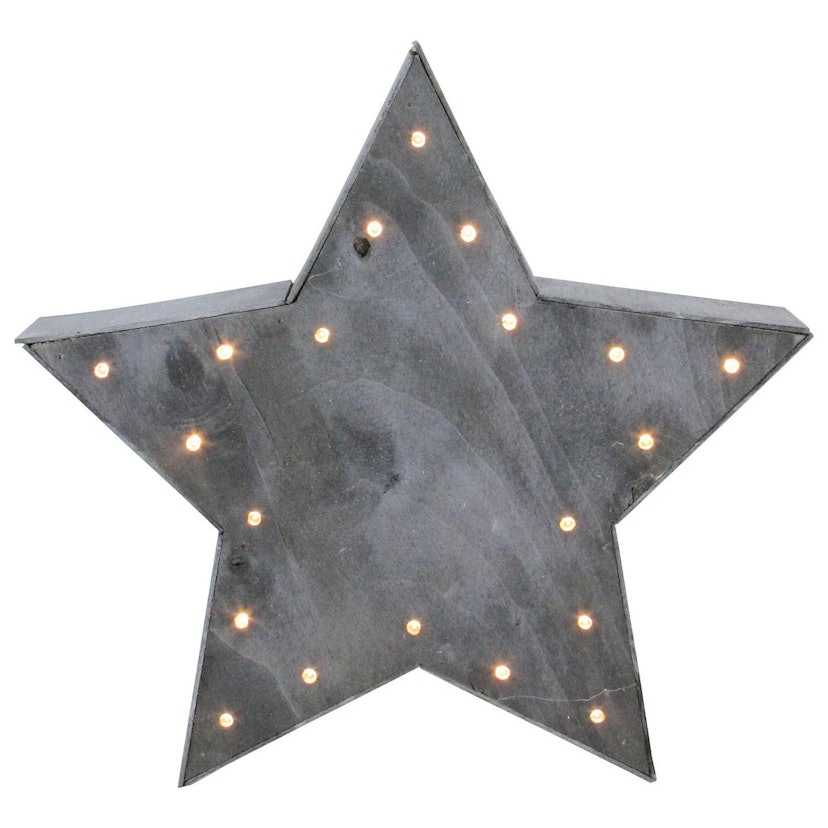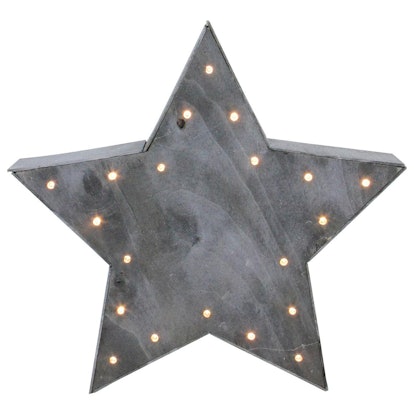 Large Lighted Gray Star Christmas Table Top Decoration
$21.77
Target
Just like the star on top of your family's Christmas tree, you also need your very own star decor in your apartment. Not only is this item super Instagram-worthy, but it'll light up your home for the holidays. Make it the centerpiece of your Christmas dinner table, and surround it with a tree garland for the finishing touch.
10You'll Love This Fluffy Pom Pom Wreath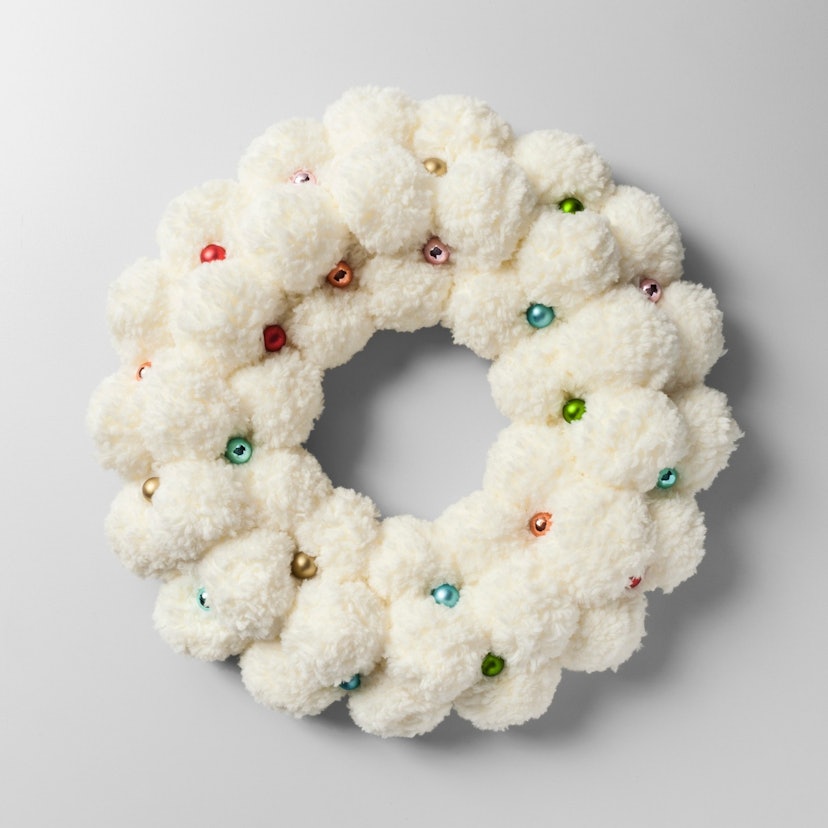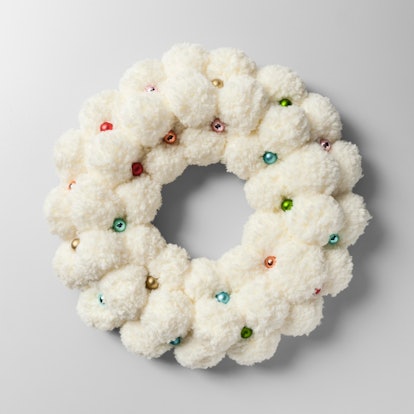 Wreath Pom Pom with Glass Ball
$24.99
Target
You can never have too many wreaths, so you might want to consider adding this pom pom one to your shopping cart as well. Plus, I pomise your home will instantly feel like it was made for the 'Gram with this wreath hanging on your door.
11This Festive Throw Pillow Is Just What Your Couch Needs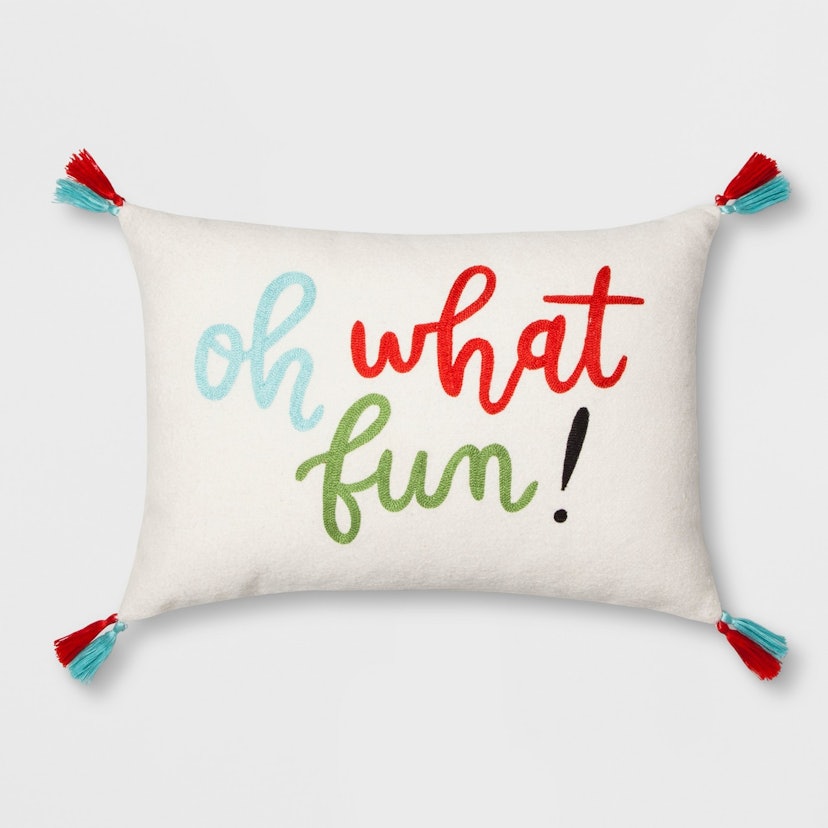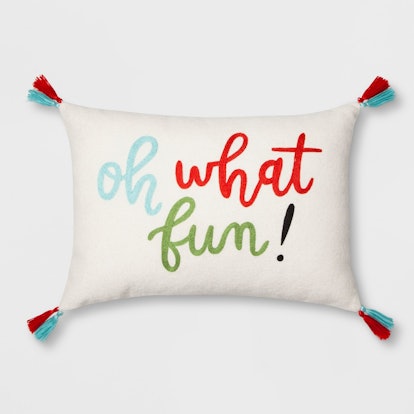 'Oh What Fun' Lumbar Throw Pillow With Tassels Cream
$19.99
Target
With your friends and family around, there's tons of fun to be had this holiday season. I recommend having a night in with your squad watching your favorite holiday films like 'Elf' and 'The Santa Clause.' Getting cozy on the couch with hot cocoa and a variety of festive throw pillows, including this one, is a must.
Source: Read Full Article