The Best Ugly Christmas Sweaters That'll Be a Hit at Every Holiday Party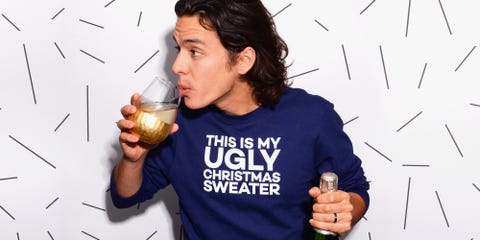 Ugly Christmas sweaters are more popular than ever these days. Whether you're going to a house party, an office party, or just like to be festive with your daily attire, we found the funniest sweaters that are guaranteed to be a hit at any party this holiday season.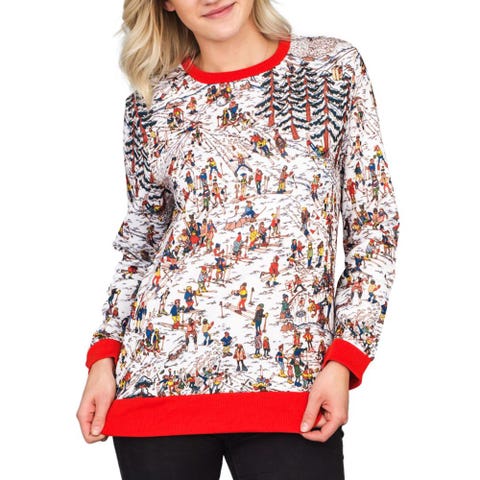 People will be searching you front to back to find the man in the red-and-white-striped shirt among the snow scene that's printed all over this sweater. You might just want to find Waldo before you start drinking.
More: The Funniest Christmas Decorations You'll Find This Season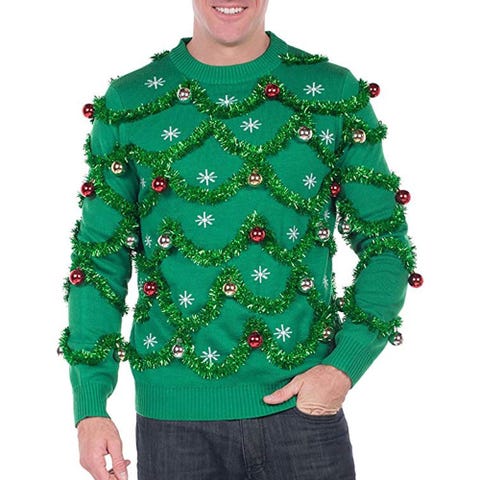 You can never have too much tinsel. You'll shimmer and shine like a Christmas tree in this garland- and ornament-filled sweater.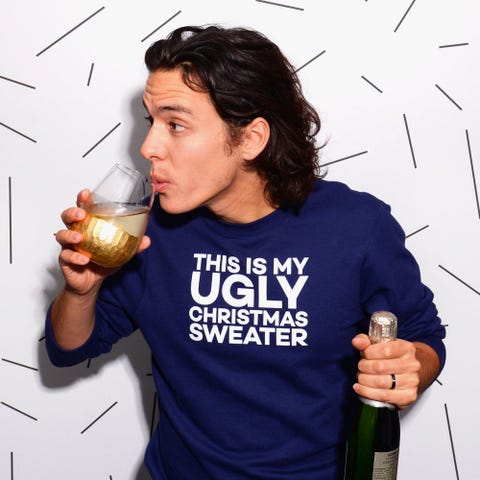 While we love a funky Christmas sweater, this hilarious sweatshirt is perfect for those who are looking to embrace the festive spirit without any fuss. It's primarily made of breathable cotton, so it won't be hot and itchy like a wool sweater, but will still keep you warm on a blustery winter night.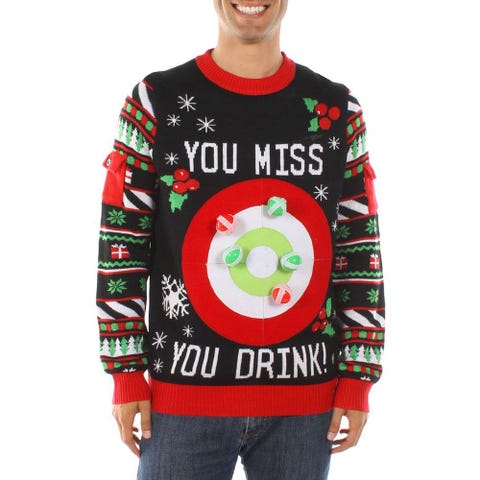 This Christmas sweater is fun for the whole party. It comes with six velcro balls for your friends to toss at you. And you'll never forget the rules, because they're printed right on the back.
Red = Share a Drink
White = Give a Drink
Green = I Drink
Bullseye = Everyone Drinks!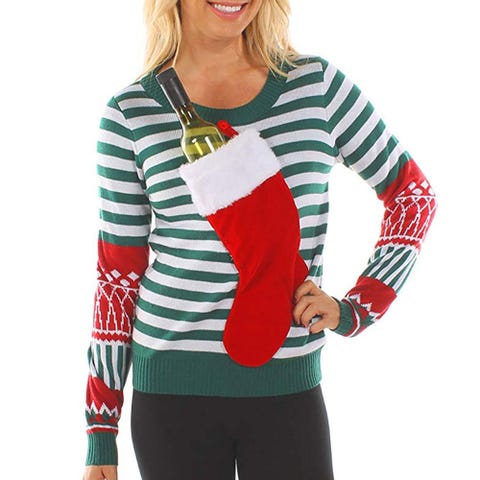 It's the most wonderful time … to drink wine. And with this sweater, that has never been easier!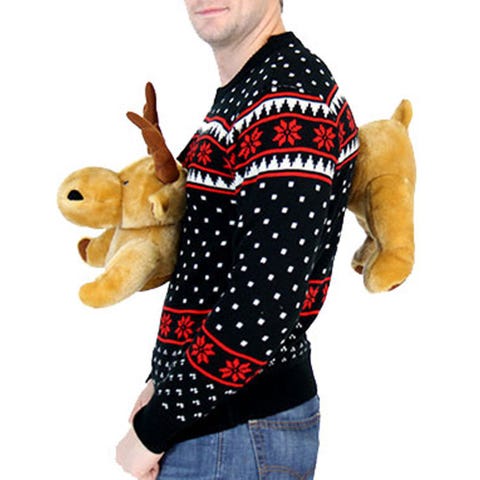 This is a sweater that literally pops out. You'll turn heads at the office holiday party with this moose plowing right through your stomach.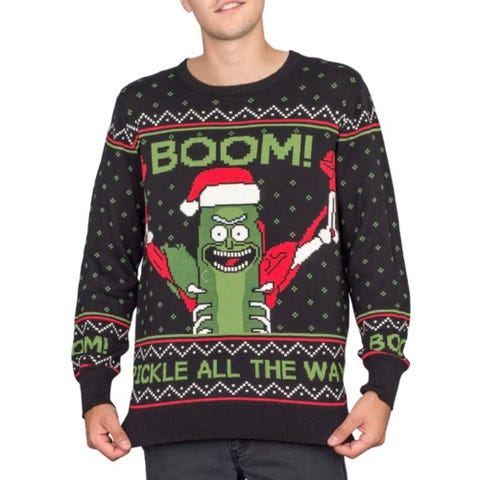 It's everyone's favorite, Pickle Rick! This Rick and Morty "Pickle All the Way" ugly Christmas sweater is perfect for anyone in the fandom.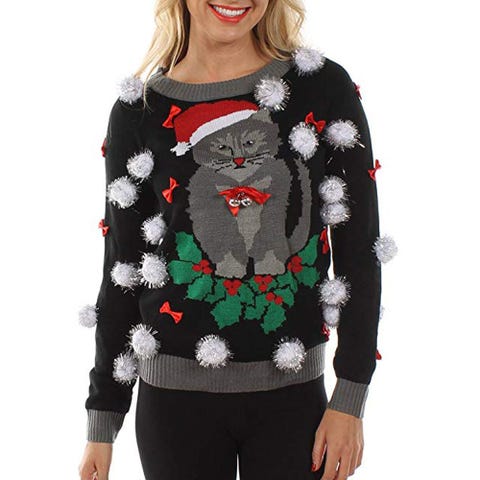 Here, kitty, kitty! This tacky sweater is covered in sparkly fur balls. It even has little bells attached to the cat's bow, so you'll jingle wherever you go.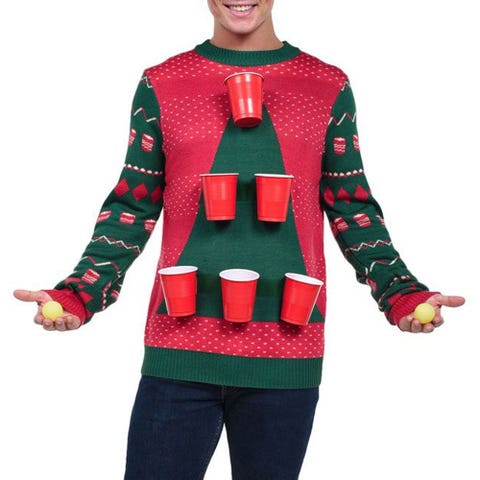 Play a round anytime, anywhere, thanks to these detachable beer pong cups. (Three ping-pong balls are also included.)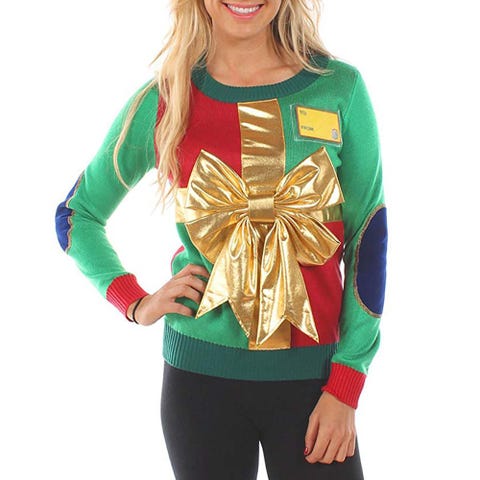 This ugly sweater with a big gold bow sticking out the front will be a hit at your Christmas party this year. You can even customize it with the To/From tag.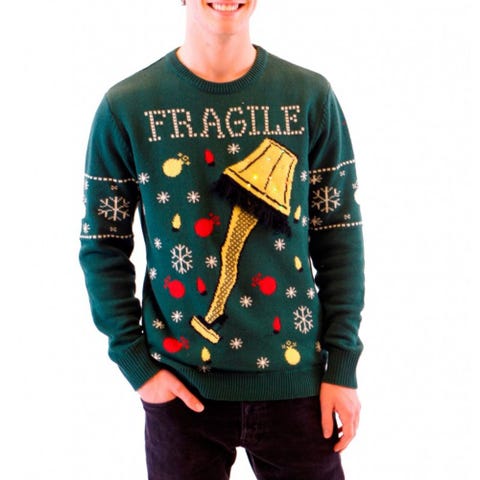 Light up the party in this LED Christmas sweater. The lamp shade even lights up with twinkling, colored lights.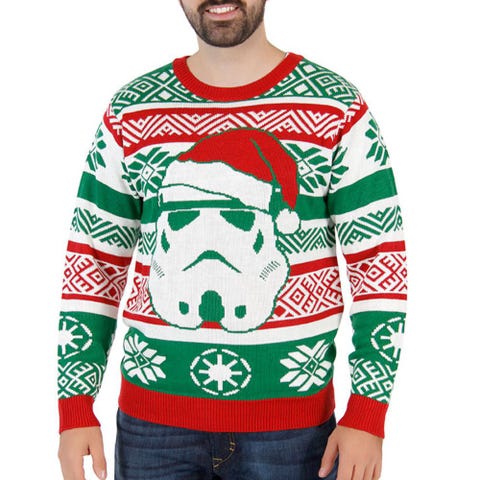 Who would have thought Stormtroopers would look so cute and festive in a Santa hat?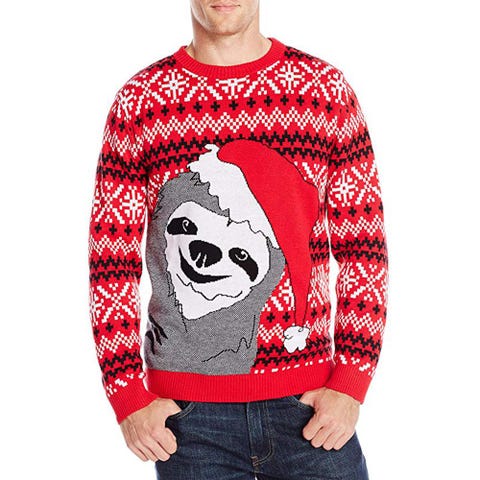 Sloths are the cutest animals on the planet, so who wouldn't want a cartoon one photobombing their holiday sweater? This is the kind of adorable sweater that'll make the whole room break into a collective "awwwwwwww!"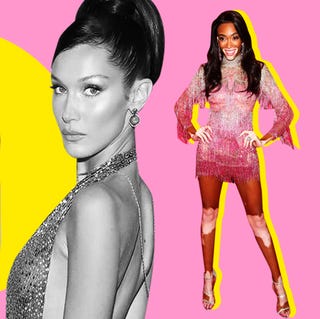 From: BestProducts
Source: Read Full Article