The Holiday 2018 Style Trends Are Here, According To Pinterest
The holiday season is the perfect time to add a little sparkle to your wardrobe. It's the time of year when it's perfectly acceptable to have glittery everything from head to toe (including your eyeshadow and nails). But while there are a ton of holiday staples out there —glitter, plaid, and comfy-cozy sweaters never go out of style — every year, new trends pop up, and it can be hard to keep up with all the changes. Lucky for you, the holiday 2018 style trends are here, according to Pinterest.
Pinterest keeps track of the 62 million people who have been planning their holiday festivities since July. Their team diligently sorts through the 235 million holiday-themed boards on their site to pick out the most buzz-worthy trends for you to draw inspo from. You can keep up with this year's holiday trends on their Holi-YAY 2018 inspiration page so you'll be sparkling from here into the new year.
Let's be real: I've definitely already started planning what I'm wearing for Christmas and New Year's Eve. If you're just as excited as I am for the holiday season, take a look at these holiday style trends from Pinterest.
1. Faux Leather Earrings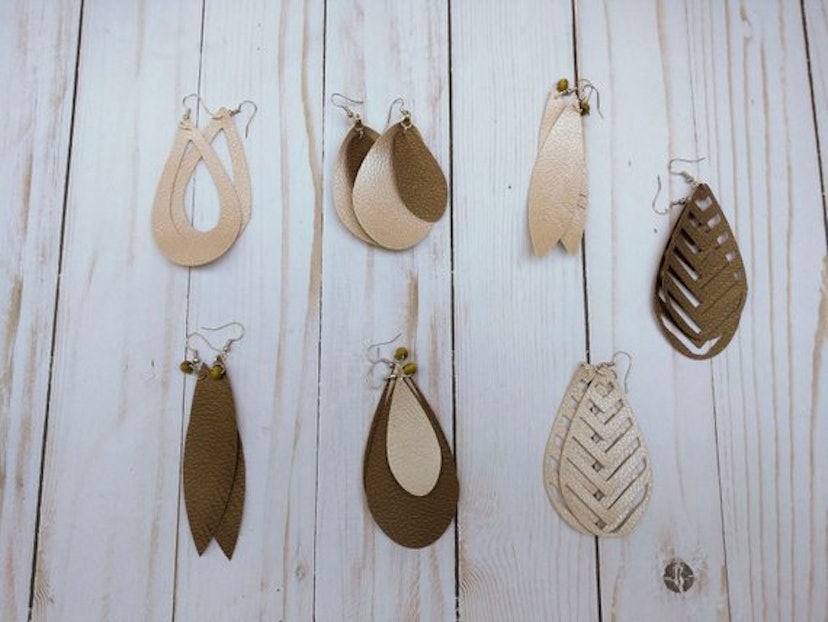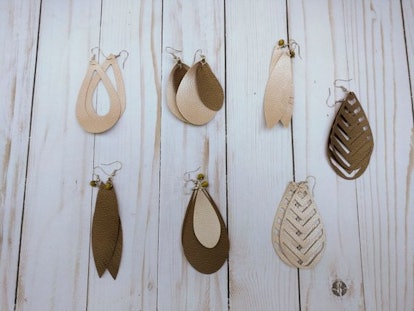 Handmade Faux Leather Earrings – SMALL
$3
CraftKelseyCo / Etsy
Faux leather earrings are Pinterest's biggest fashion trend for the holiday season. They are super chic and go well with just about any outfit. Find a pair with a metallic finish for extra sparkle, or cutouts for an edgy flair.
2. Gold Hair Pins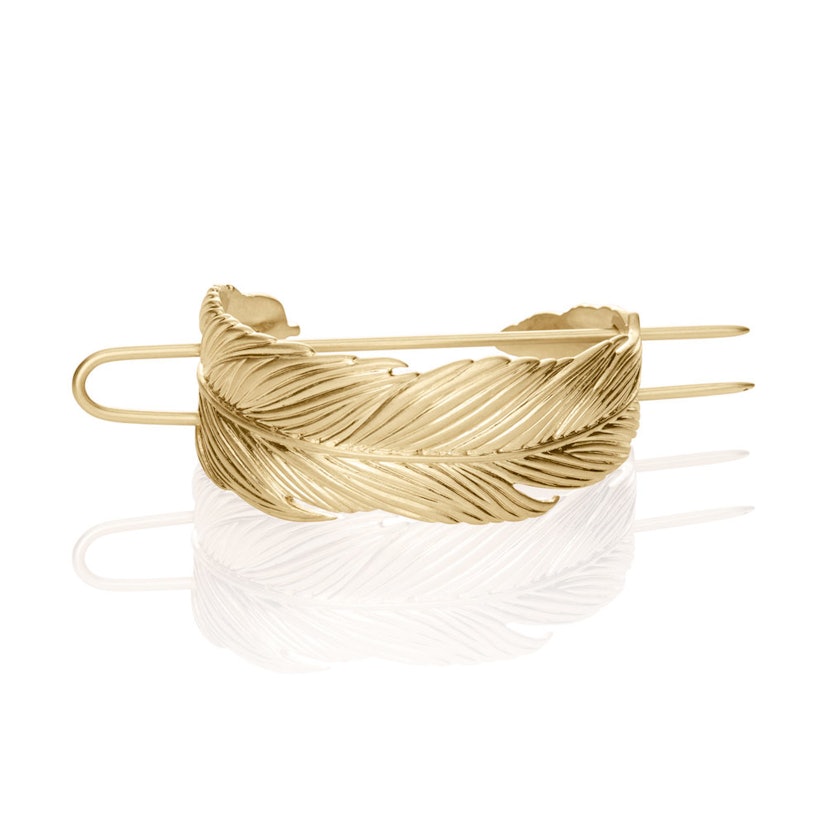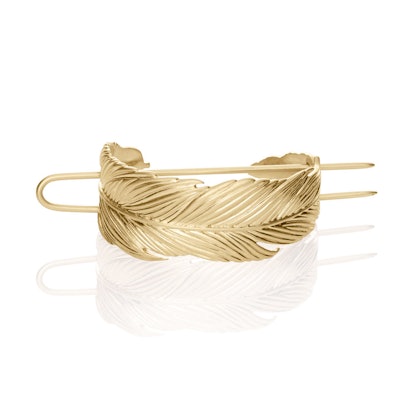 Feather Bun Cuff
$52
Chloe + Isabel
According to Pinterest, the perfect way to spice up a simple hairdo is with a statement hair pin. Try this gorgeous bun cuff if you're going for an updo, and check out the rest of the Jen Atkin X Chloe + Isabel collection for all the decorative hair pieces your bougie heart could ever desire.
3. Popcorn Cardigan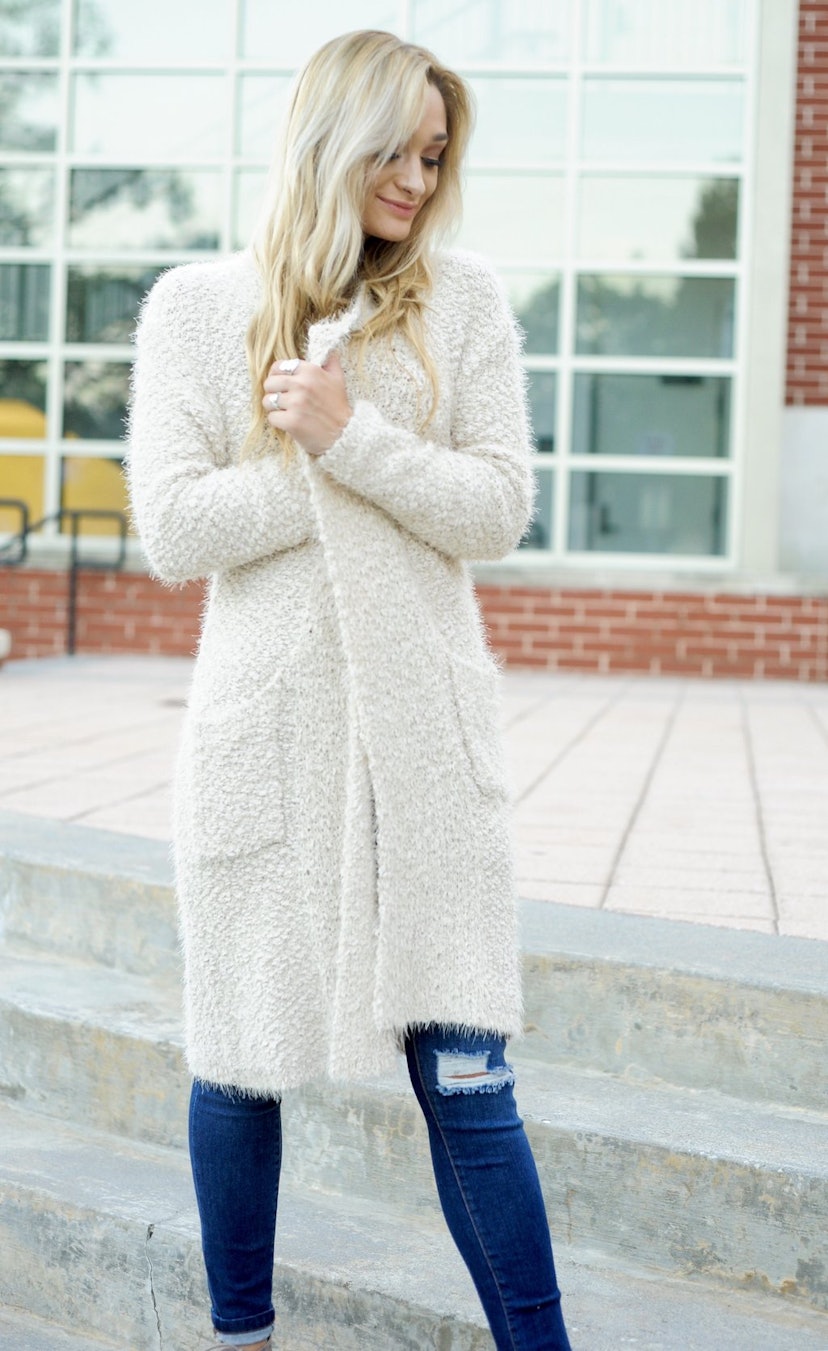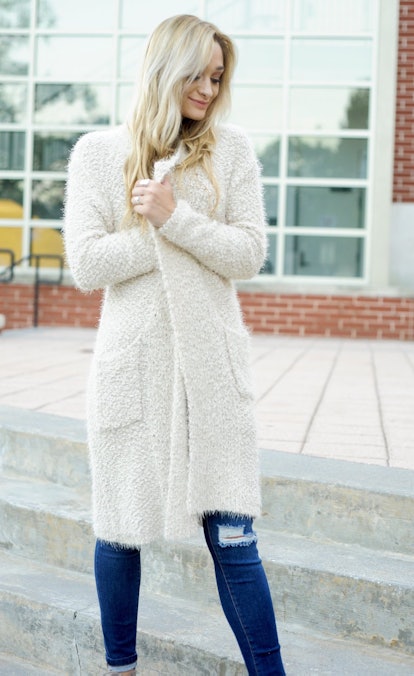 Popcorn Long Cardigan — Cream
$44.99
Leap of Faith
During the cold winter months, nothing can make you feel cozier than a cardigan. Popcorn cardigans — aka, super fuzzy sweaters — are a huge trend for this holiday season. The best part is that they're neutral, stylish, and can work as layering pieces throughout the year. They're the perfect add-on to complete your fully festive look.
4. Silk Satin Tops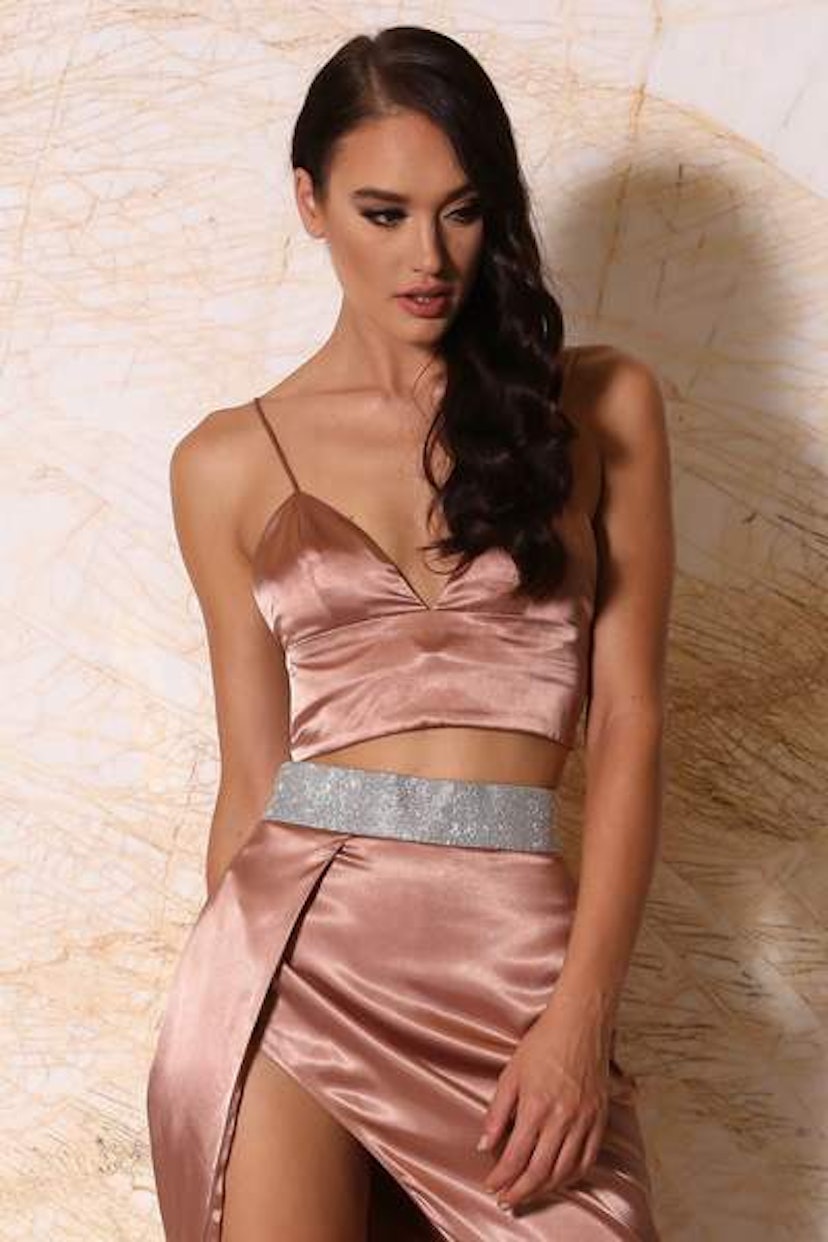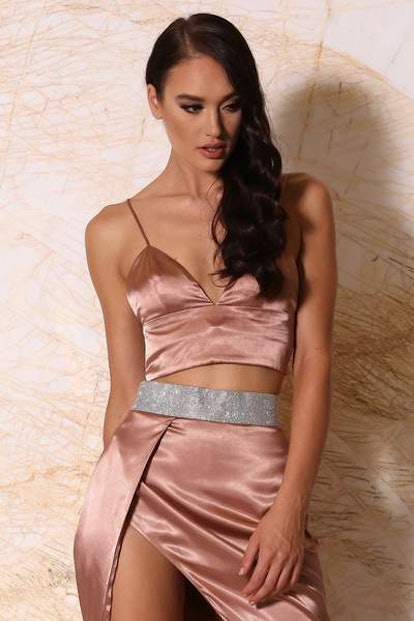 Nova Satin Crop Top — Rose Gold
$35.51
Meshki
Silk and satin are always huge trends during the holiday season. The shiny fabric is a hint of glam without going overboard, and it looks and feels so luscious on your skin. This neutral rosy color is perfect for your office holiday party layered underneath a chic jacket.
5. Sequin Jumpsuit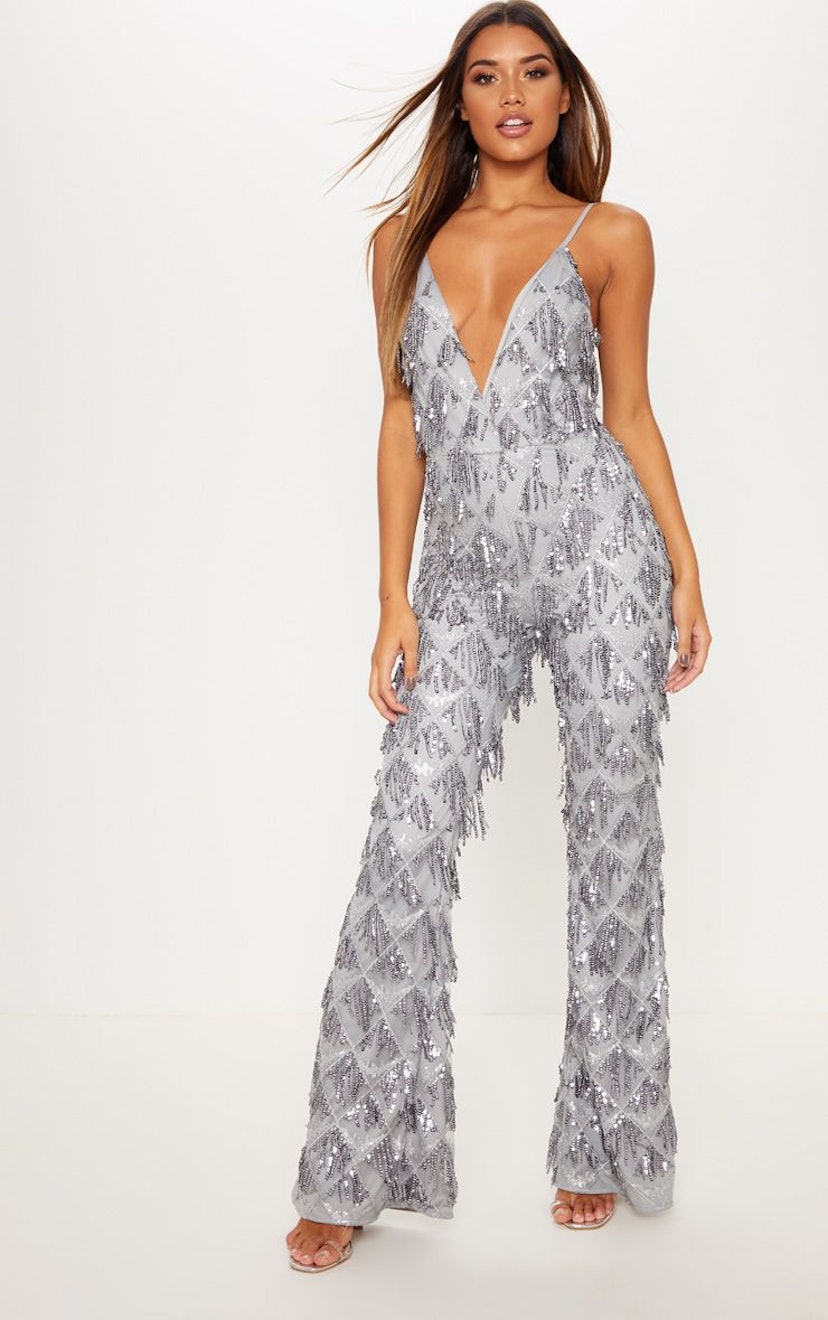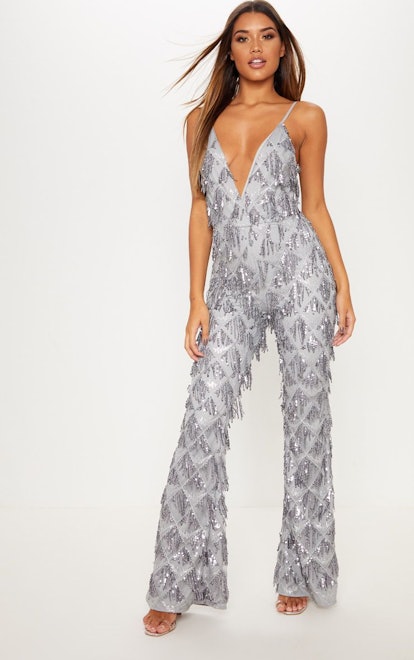 Silver Sequin Tassel Plunge Jumpsuit
$98
PrettyLittleThing
Take your New Year's Eve party by storm with a fierce sequined jumpsuit. You'll sparkle like the ball dropping in Times Square, and all eyes will be on you. This silver one from PrettyLittleThing is fun and festive, and the tassels are the perfect extra oomph to complete the look.
6. Dark Berry Lips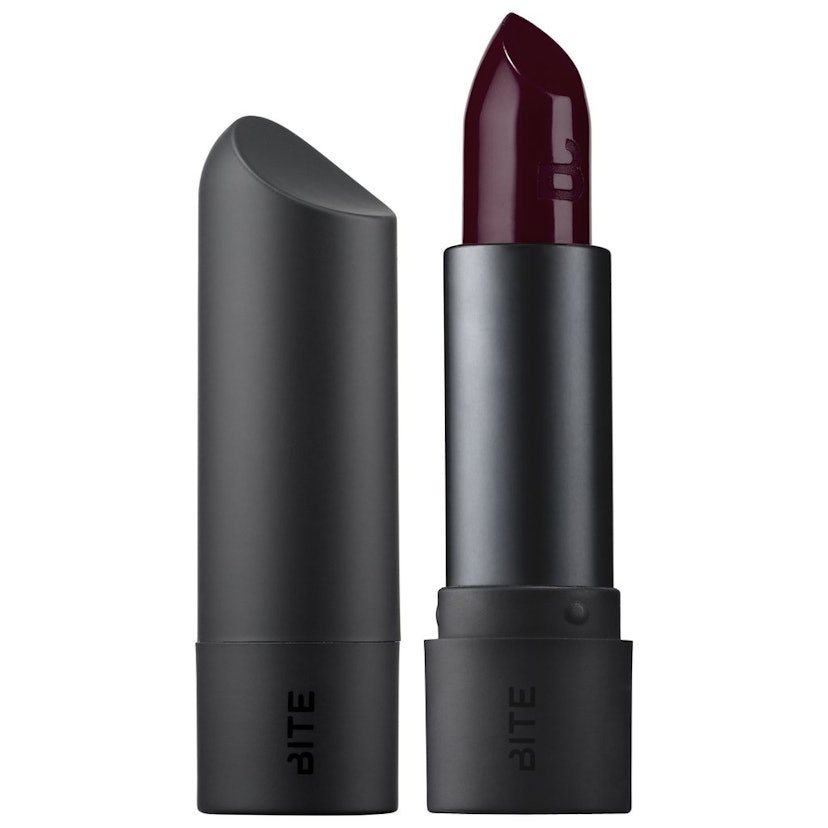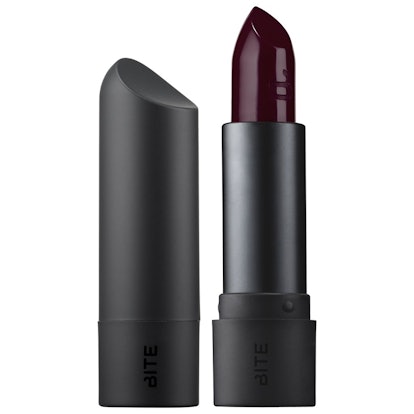 Amuse Bouche Lipstick — Liquorice
$26
Bite Beauty / Sephora
A vampy dark lip is a staple for the fall and winter seasons. Bite Beauty's Amuse Bouche lipsticks are perfect for the colder months, because they're extremely hydrating. The color "Liquorice" is a rich oxblood that will complete your holiday makeup look.
7. Metallic Eyeshadow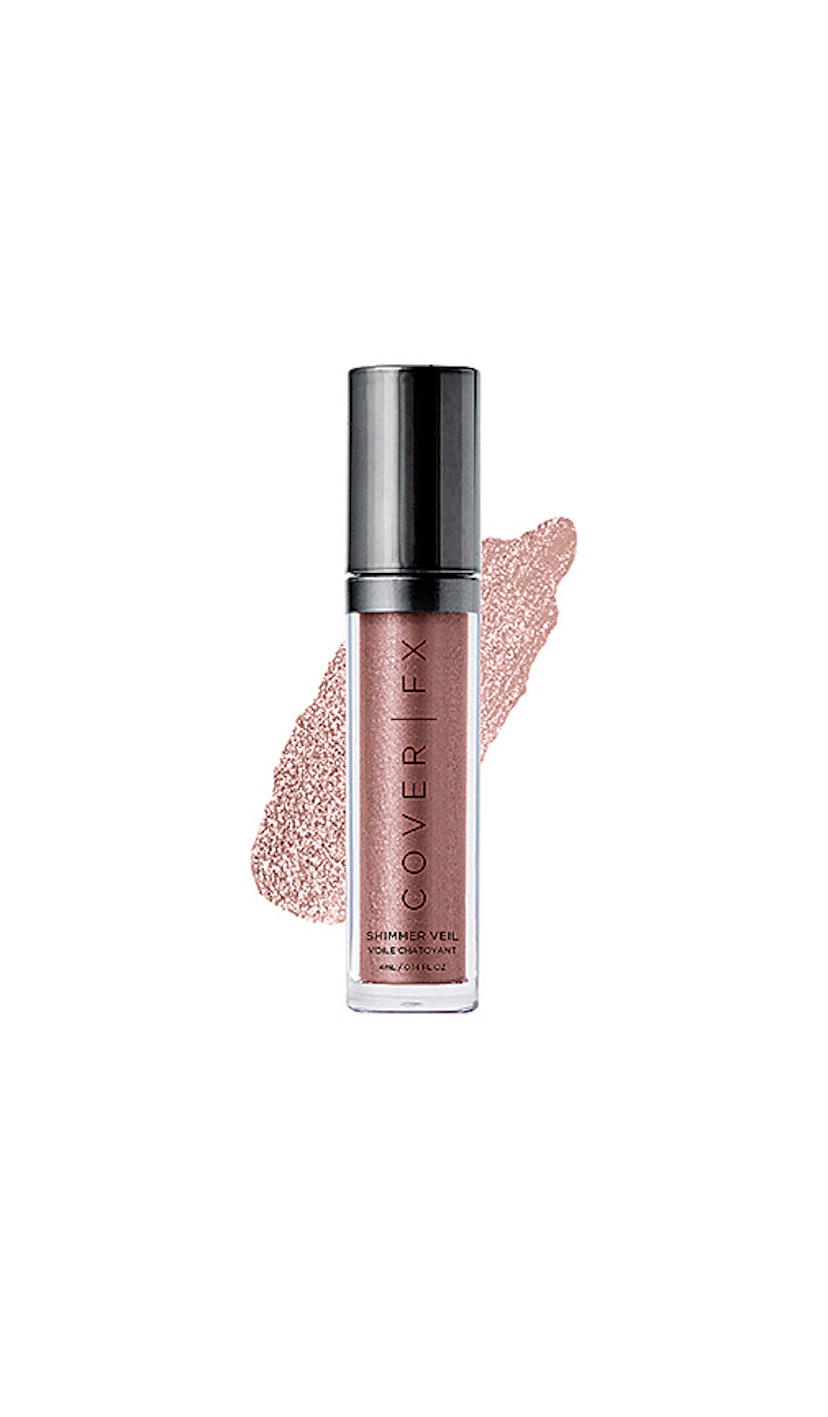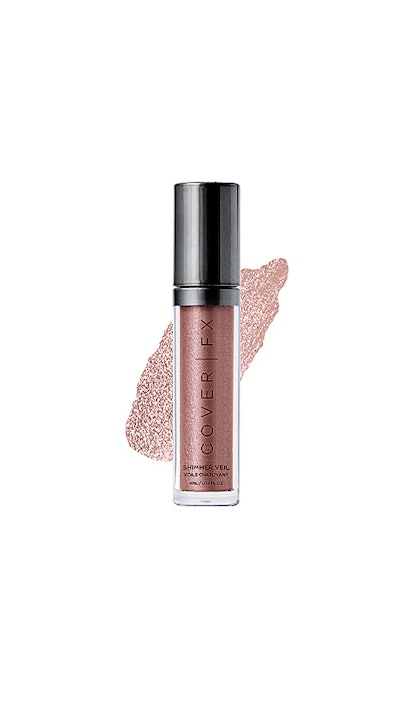 Shimmer Veil
$28
Cover FX
Glam up your eye look with a glittery metallic eyeshadow. This liquid formula from Cover FX is super lightweight, and you won't have to worry about dealing with a mess when you're applying. Stock up on the staple colors, in addition to a few new festive shades for the holiday season.
8. Shimmer Nails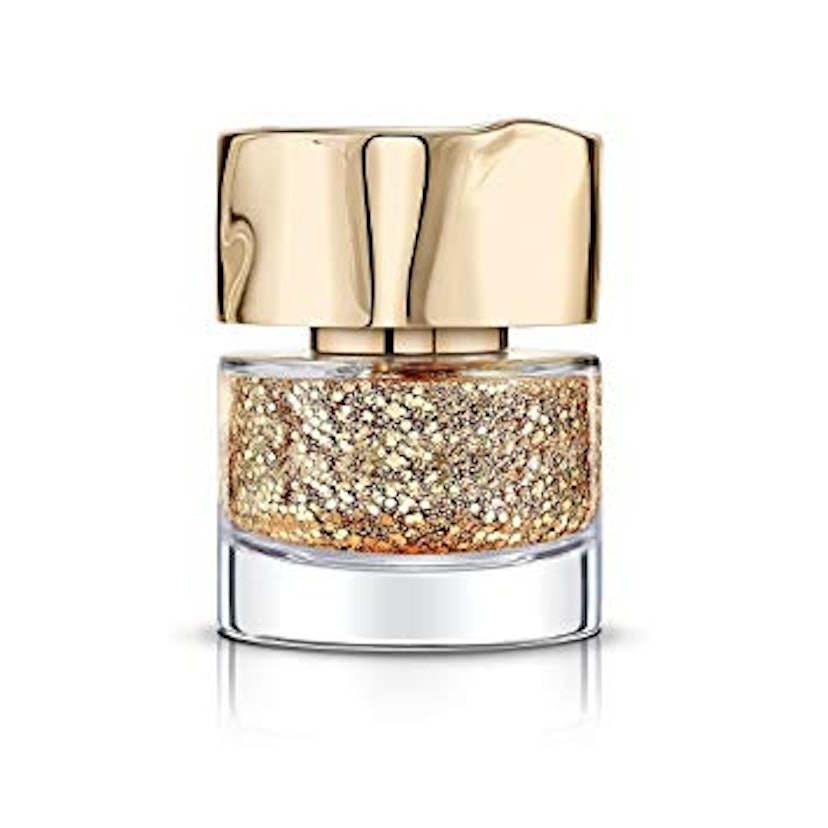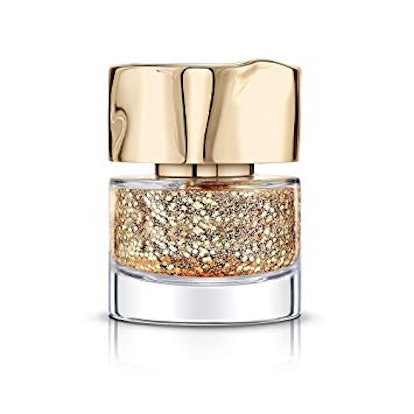 Shattered Souls
$18
Smith & Cult
Every gal needs a little sparkle in her life, and what better way to do that than with a gorgeous set of glittery nails? This extra shiny shade from Smith and Cult is the perfect addition to your holiday look. The bottle will come in handy, because honestly, who doesn't want to rock glittery nails year-round?
Source: Read Full Article