TikTok's Fouth Most-Followed Star, Loren Gray, Has Created an Affordable Jewelry Line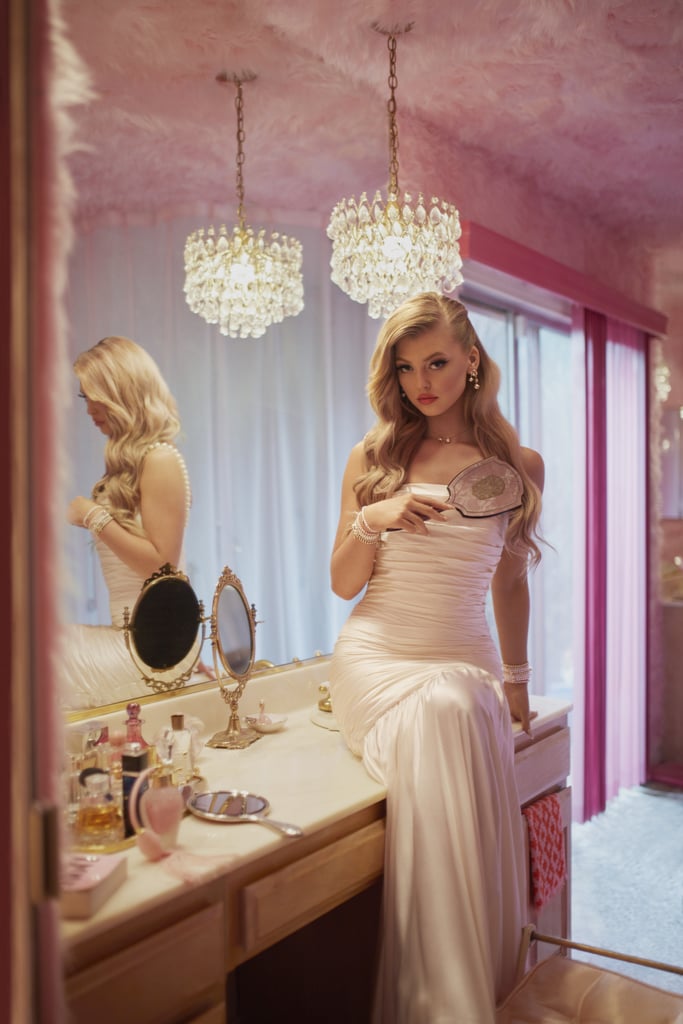 TikTok's Fouth Most-Followed Star, Loren Gray, Has Created an Affordable Jewelry Line

If you're not familiar with Loren Gray, prepare to get acquainted with the successful 18-year-old, because her career is most definitely blossoming. ICYMI: Loren is the fourth most-followed user on TikTok with nearly 50 million followers — yes, you read that right, 50 million! — and she has almost 21 million followers on Instagram, which is nothing to scoff at.
Along with being a household name on the social media app, she signed on as a recording artist with Capitol Records and is now adding jewelry designer to her ever-expanding résumé with her new line, &always. Loren also had sustainability in mind by creating oversize lavender tin cases (which can be used as jewelry boxes!) that are 100 percent recyclable and reusable. I chatted with the rising Gen Z star about why she decided 2020 was her time to enter into the accessory space and some of her style inspirations.
"Experimenting with jewelry has always been something that has made me feel strong, powerful, and confident. The way it can completely transform your outfit, mood, and overall outlook has always amazed me. In conversations with my community, I found that they felt the same exact way, so I really wanted to start &always to help them feel bold and empowered," Loren told POPSUGAR.
"The core collection has a common thread featuring a vintage vanity mirror shape called the Starlet Mirror, inspired by Old Hollywood. The mirror has always been something that I and countless others have seen as a source of insecurity, and I really wanted to flip that narrative and turn the mirror into a form of self-confidence, channeling the trailblazing women of Old Hollywood. I'd have to say that while I adore the whole collection, the Choker Duo might just be my favorite. It's so versatile and goes with everything, and the mirror detail reminds me of why I started &always," she revealed.
While the starlet named TikTok-er Nava Rose, Rihanna, and Britney Spears as some of her favorite style crushes, I wasn't surprised to hear who she'd really love to see in her designs. "Honestly, my fans! &always will be coming out with new releases called 'Editions' that all have a distinct vibe throughout, and our first one, the Otherworld Edition, has a celestial theme, which is inspired by my followers, who I refer to as 'angels.' All of those pieces are really close to my heart since my fans are such a huge part of the brand. I think I'm most excited about seeing them in the pieces and hearing how they use &always jewelry to feel empowered!"
Keep reading to shop pieces from her new jewelry line, which is available now.
Source: Read Full Article