BRB, Buying 1 of These Chic Wine Chillers For Every Rosé-Lover in My Life (and Myself)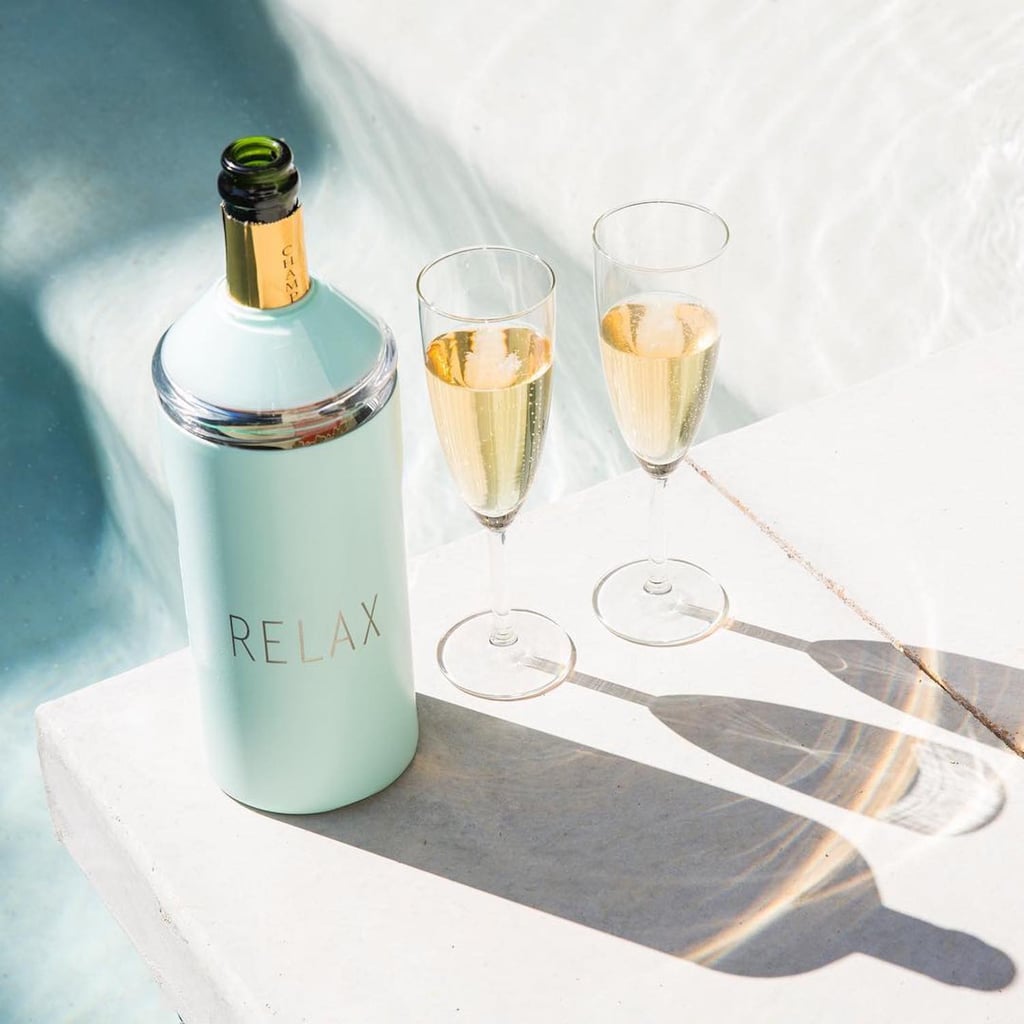 BRB, Buying 1 of These Chic Wine Chillers For Every Rosé-Lover in My Life (and Myself)

Can it be Summer again already . . . please? I just stumbled upon the cutest product for keeping my Rosé nice 'n' cold on a hot day, and now I can't stop dreaming about cookouts and pool parties. A Texas-based company known as Vinglacé (pronounced vin-glah-say, in case you were wondering) has created a collection of genius wine chillers that totally beat having to constantly replace your bucket of melted ice.
Made with double-walled stainless steel, they're able to keep your Champagne or wine of choice cold for hours while you sip away. All you have to do is unscrew the adjustable top, place your chilled bottle inside, screw the top back on, and voilà! Oh, and I almost forgot to mention that the portable wine chillers come in some pretty fun colors, including light pink and mint green.
As if the sleek design and cute color choices weren't enough motivation to purchase one of these wine chillers, there's also a charitable reason to do so: five percent of the proceeds from every Vinglacé product sold is donated to breast cancer research. Shop the fun collection below for yourself or your wine-loving BFF. Helloooo, gift-giving inspiration!
Source: Read Full Article