Chick-fil-A reveals 4 potential menu items that 'didn't make the cut'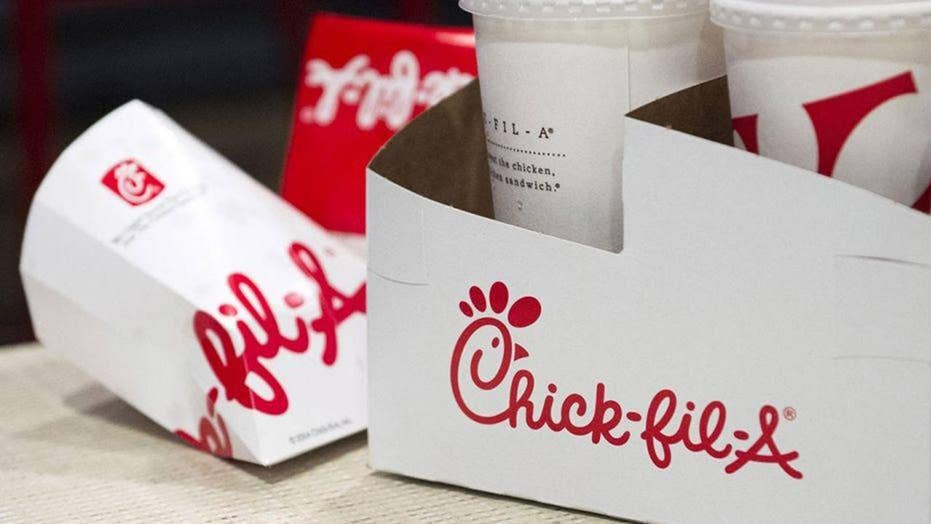 Chick-fil-A named America's favorite fast-food chain
Chicken chain earns top spot in American Customer Satisfaction Index's 2018 survey.
Chick-fil-A connoisseurs may be disappointed to discover that the chicken chain has produced a handful of unique menu items they'll likely never get a chance to taste.
From a Chicken Quesadilla filled with the fast-food joint's signature chicken nuggets to Biscuit Cinnamon Rolls, Chick-fil-A has revealed that some of its more bold recipes never made it out of the test kitchen.
In a recent blog post, the restaurant chain disclosed four of the recipes that chefs Christy Cook and Shona Jonson say "didn't make the cut."
"Yes, if fate (and our test kitchens) had gone in a different direction, this could have been offered in our restaurants today," Chick-fil-A wrote in the post. "At Chick-fil-A, we're always testing out new ideas for our menu, but only a few of these concepts actually make it to the restaurant."
CHICK-FIL-A HONORS SLAIN VIRGINIA TROOPER, A REGULAR CUSTOMER, FOR 'PAYING THE ULTIMATE PRICE'
The first potential menu item the chain discussed was the Biscuit Cinnamon Roll, a doughy sweet roll smothered in cinnamon, butter, sugar and icing.
While the chefs admitted the dessert-like item was delicious, it was too difficult to replicate.
"Yes, if fate (and our test kitchens) had gone in a different direction, this could have been offered in our restaurants today."
"Even though the recipe was simple, it was surprisingly complex to make across all our restaurants," Cook said in a statement, noting that they tested it in a few select cities. "Customers loved how it tasted, but because we couldn't prepare it fresh in our restaurant kitchens each morning and get it right every time, we cut it."
PETITION CALLS ON CHICK-FIL-A TO BRING CHAIN RESTAURANTS TO US MILITARY BASES
They also attempted to create a spin on a classic Chicken Quesadilla, using chicken nuggets and cheese as the stuffing in the tortilla — the same kind that holds their Breakfast Burrito.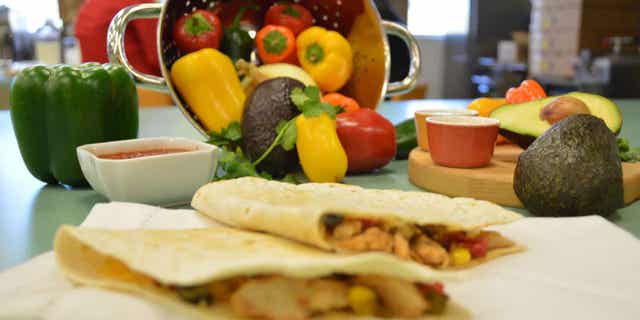 Chick-fil-A tested out a Chicken Quesadilla filled with chicken nuggets — but the item didn't make it to the menu.
(Chick-fil-A/Handout)
"We have certain criteria every potential menu item must meet before it's added to our menu," said Jonson, adding that this item also didn't "meet the speed of service requirements."
In 2006, they considered adding a square Cranberry Orange Bagel with cream cheese spread on the side. But the chefs say the item, which would have been served alongside a breakfast chicken fillet, was "so far out there" and "ahead of its time" that they decided not to release it.
"Often that's what happens. The market isn't ready for it," Cook said.
CHICK-FIL-A BRINGS BACK FISH SANDWICH IN TIME FOR LENT
Finally, they tested out a Rosemary Garlic Flatbread Wrap, which supposedly served as inspiration for Chick-fil-A's current wraps. The item made it to menus in Memphis, Orlando and Myrtle Beach, but it wasn't as well-received as they would have liked.
"It was very polarizing," Jonson said. "There were lovers and there were haters."
Source: Read Full Article