I Went to the Pasta World Championship in Italy, and It Was a Carb-Lover's Dream Come True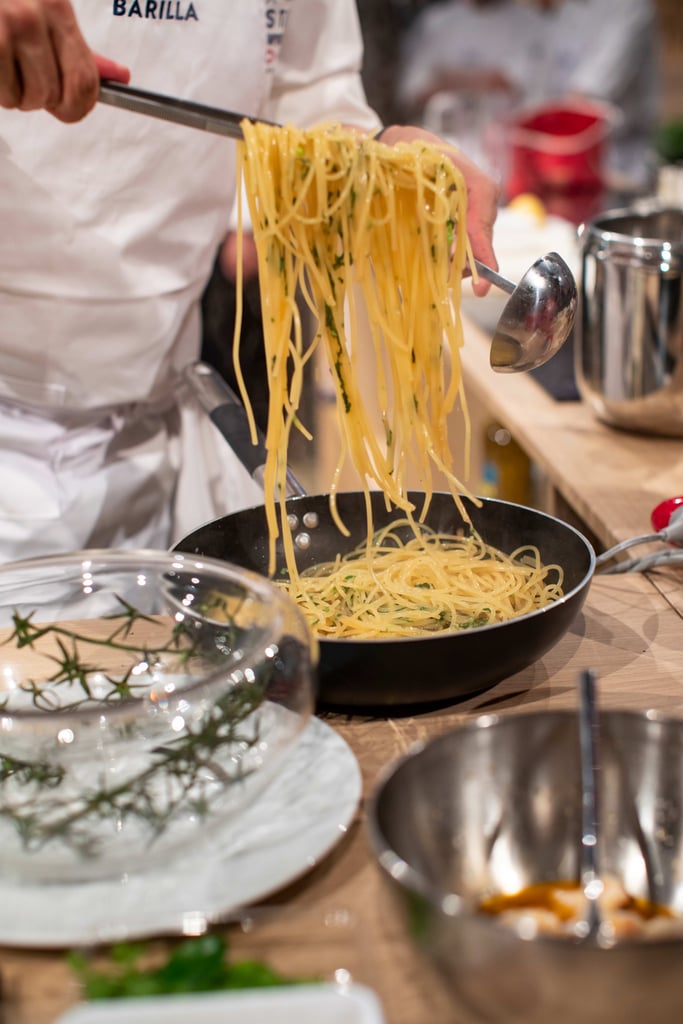 I Went to the Pasta World Championship in Italy, and It Was a Carb-Lover's Dream Come True

A lot has changed throughout my life, but one thing has remained constant: my love for pasta. I've eaten it several times a week since I was a toddler. If it's on the menu, I'm getting it. If it's my birthday, I'm picking the Italian restaurant and ordering two pasta dishes for myself. Speaking of birthdays, for my most recent one, my boyfriend gave me an "al dente" shirt from Reformation, and another friend gave me a "types of pasta" sweatshirt (oh, and she's the same one who got me a farfalle necklace on a previous occasion). They say you find out who your friends are, you know? So one morning when I read the email subject line "Pasta World Championship in Milan," you can imagine the audible gasp that left my mouth. My lifelong carb consumption led me to this exact moment. Of course, I had to go.
So what is the Pasta World Championship, exactly? It's a competition Barilla has hosted for seven years, and it's legitimately like the Super Bowl of pasta cooking. After a series of "tryouts," a total of 17 chefs made it to the final championship in Milan, ready to battle it out until one would be crowned the winner. It works the same way a tournament works — finally, a bracket I care about!
Chefs from around the world came to represent their countries and go head to head in a series of one-on-one cook-offs with only one hour on the clock. After plating their final dish, each contestant had to present their food to a table of five judges, who tasted each creation. If you're thinking this sounds like Chopped, you're exactly right. Ted Allen would've loved it.
I never imagined being in a big room in Italy with hundreds of like-minded, pasta-obsessed people. It was truly absurd in the best way possible. If you, too, care about cacio e pepe more than you care about most people, keep reading to see what it was really like.
Source: Read Full Article