Sorry, Santa, but Disneyland's 2018 Holiday Treats Put Your Milk and Cookies to SHAME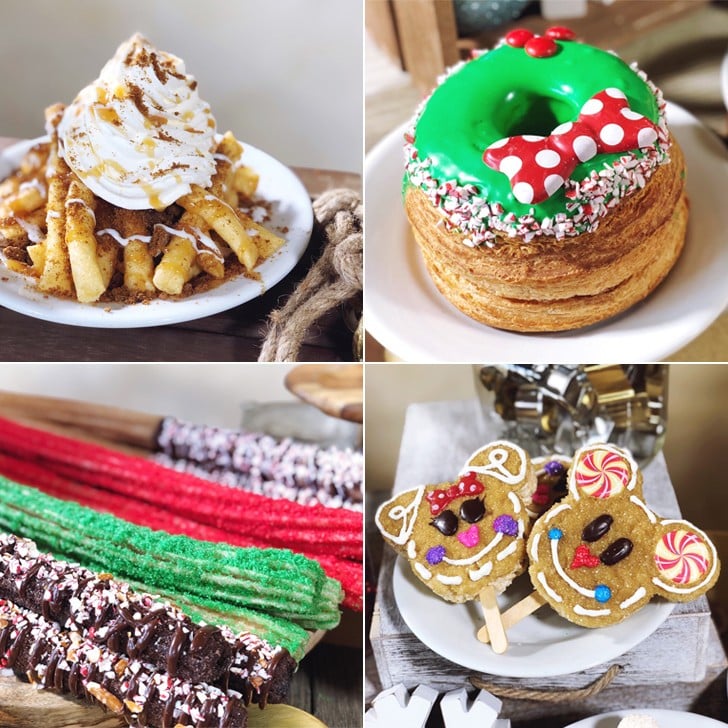 Sorry, Santa, but Disneyland's 2018 Holiday Treats Put Your Milk and Cookies to SHAME
Year after year, Disneyland ups its holiday treat game, and 2018's offerings are cuter and more tasty than ever. From boozy cookie shots at Disney's Grand Californian to sweet additions to the park's churro selection and savory delights at the Disney Festival of the Holidays at California Adventure, there's an edible indulgence for food fans of all kinds.
If you're wondering what to prioritize, we spoke with Nubia Renteria, pastry sous chef at Disney's Grand Californian Hotel, who shared some of her picks. Her favorite treat this year: the gingerbread funnel cake churro fries. "They're amazing," she told POPSUGAR. "They're hot, they're crispy, and what is there not to love about caramel sauce and hot funnel cake fries?" Agreed.
While we're suckers for all the sweet goodies, there are also some seriously delicious savory dishes at the holiday food festival at California Adventure. "I think the big one for me, especially being Hispanic, is this version of pozole that we have this year at Festival of the Holidays," Renteria said. "You're used to seeing pozole as a soup, in a broth with hominy, so what we did this year is it's a corn cake, and we topped it with a red chile rojo, a beef chili. It's really good; you have the same condiments as you would in a pozole, but it's just in a totally new, modern, different form." Salivating yet?
Keep reading to see Renteria's favorites, as well as more Disney delicacies we're drooling over this holiday season! And make sure you try them before the holiday season at Disneyland officially ends on Jan. 6 (the food festival lasts until Jan. 8).
Source: Read Full Article