Sorry, Summer, but I'm Ready to Dive RIGHT in to These Christmas Tree Cakes — Yes, in July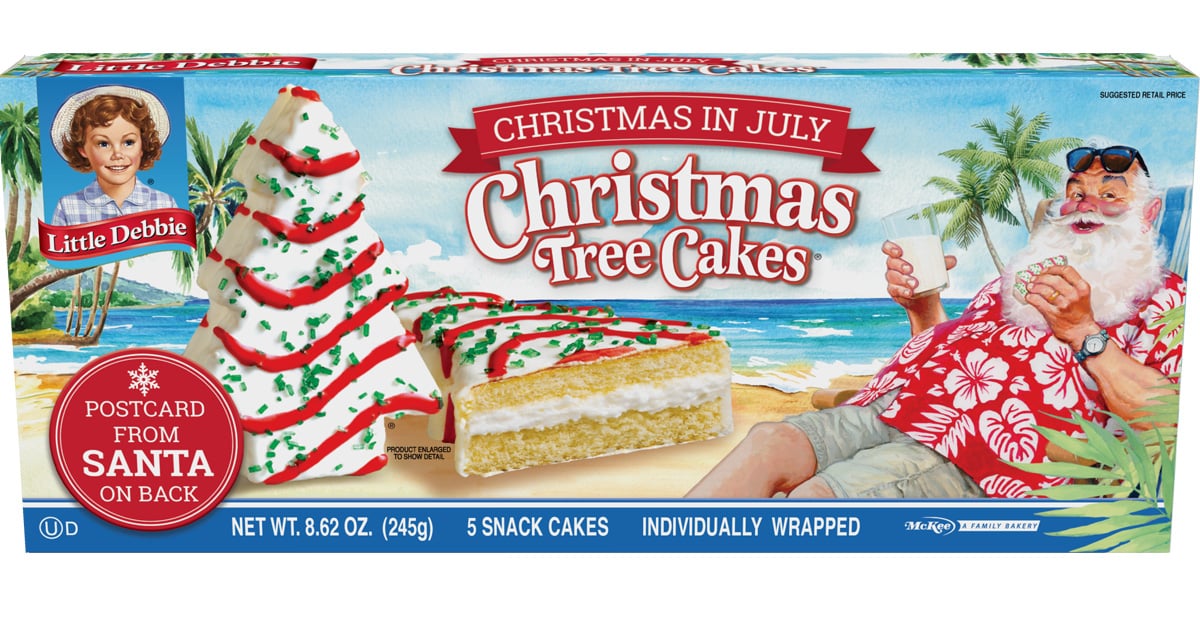 There are only 182 days left until Christmas — not that I've been counting or anything — and Little Debbie is already celebrating by bringing back its Christmas Tree Cakes for a festive Summer treat. (Shout-out to whoever put them on their wish list this year!) Normally only available during the holiday season, the Little Debbie Christmas in July Christmas Tree Cakes can currently be found exclusively at Walmart in packs of five for $2.
Encased in fresh new packaging featuring Santa Claus enjoying some down time at the beach, the tree-shaped snack cakes consist of white cake layered with the brand's signature cream filling and covered in white icing. Each cake is also decorated with red stripes and green sprinkles for an extra festive touch. The downside? They're only available as long as supplies last, so you might want to hop a ride on Santa's sleigh and grab 'em while you can.
Source: Read Full Article