Sour Patch Kids Cereal Is Hitting Shelves Exclusively at Walmart!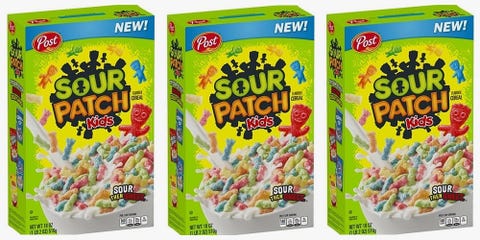 Get ready to start your morning with "sour then sweet," because the Sour Patch Kids-flavored cereal is real. Just when you think Christmas is over, the cereal will be sold beginning on Dec. 26, exclusively at Walmart.
The cereal is under Post Consumer Brands, so it's in good company alongside Fruity Pebbles and Raisin Bran. If this cereal sounds disgusting to you, think of it like any other dessert-like cereal. There are Oreo O's, Chips Ahoy, and Nutter Butter cereal that many people love.
View this post on Instagram
Who did this and where can we buy it? @post_cereals #CerealGate
A post shared by Sour Patch Kids (@sourpatchkids) on
Thrillist tried the Sour Patch Kids cereal and said that the milk doesn't turn sour, and you can still drink it at the end without your lips puckering. So the next time you want to eat candy for breakfast, just pour yourself a bowl of this cereal.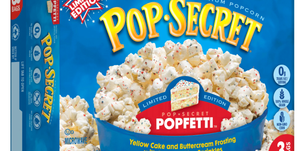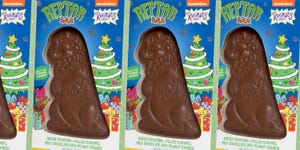 From: BestProducts
Source: Read Full Article