Sour Patch Kids Cereal Is Hitting Shelves This Month, and My Taste Buds Are Already Tingling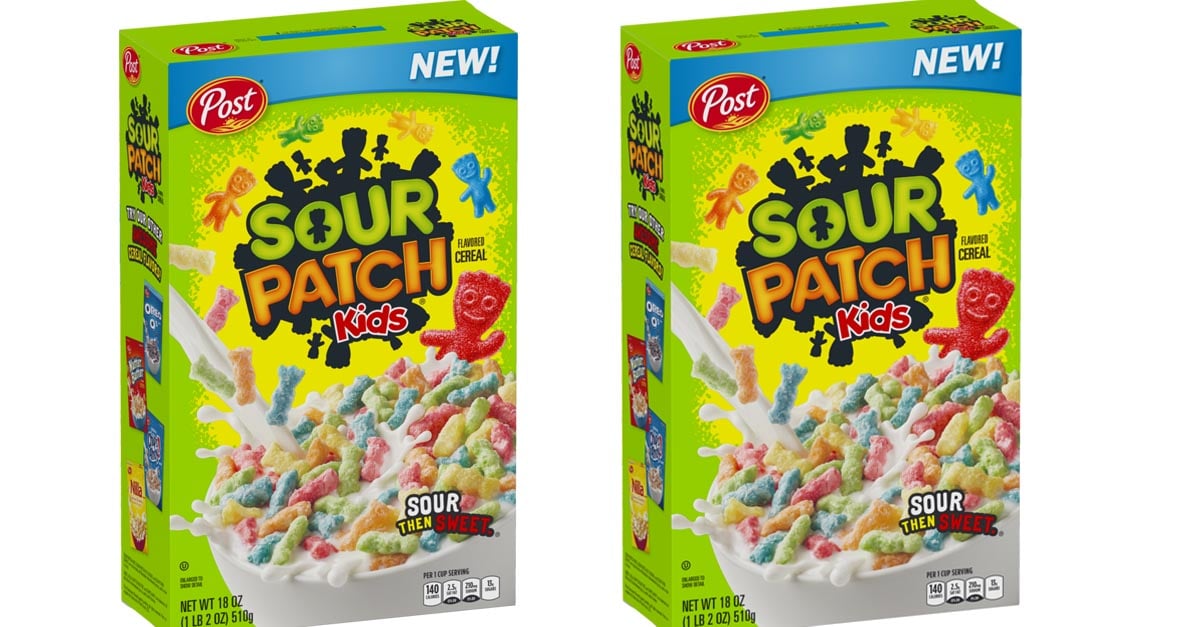 I'm a sour candy girl, through and through. When I'm in the mood for sweets, I'll pucker up with joy as I gravitate toward the gummy, tongue-tingling varieties. So, when rumors of a Sour Patch Kids cereal started swirling, you bet my interest was piqued. Now it's official: the cereal is hitting shelves in December! Post Cereal and the candy brand teamed up to give shoppers candy for breakfast, and hey, no complaints here.
Sure, the idea of a bowlful of Sour Patch Kids may send your taste buds into a frenzy, but dessert for breakfast is no novel concept. Oreo, Nutter Butter, and Chips Ahoy cookies have all made their way into the cereal aisle. If you're intrigued by the thought of a sweet-and-sour treat first thing in the morning, keep an eye on Walmart shelves starting Dec. 26. These $4 boxes will be popping up toward the end of the year, and then resurfacing in June 2019 at other major retailers.
Source: Read Full Article