Target's $15 Hot Sauce Challenge Gift Set Is Back in Stores. You Ready?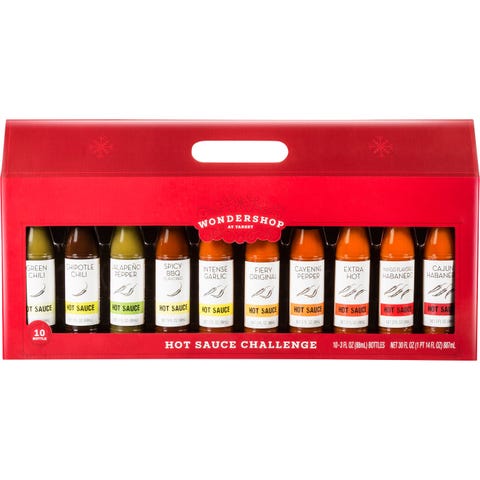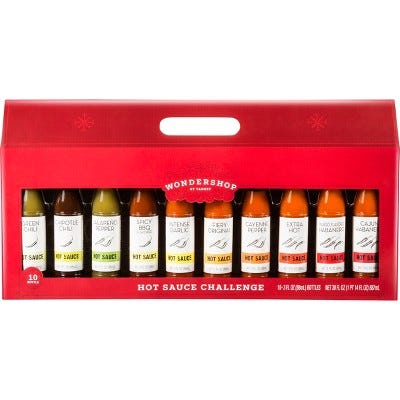 Good news for all those who never know what to buy their most adventurous friend for the holidays: Target brought back its Hot Sauce Challenge gift set, and it's in stores now.
At a recent holiday preview, Target explained this exact kit was one of the store's most popular gifts last year. It's not hard to figure out why: Firstly, it's $15 for 10 little vials of extremely hot sauce. Secondly, the 10 little vials come in some pretty cool flavors. Finally, everyone knows someone who is obsessed with the condiment…and that person is generally insufferably annoying about how he (always a he) can handle heat better than anyone else he knows. Right? This all checks out?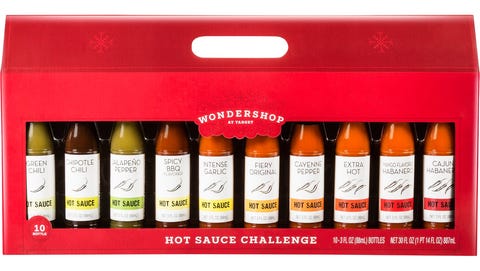 Anyway, the flavors in the Challenge kit are green chili, chipotle chili, jalapeño pepper, spicy BBQ, intense garlic, fiery original, cayenne pepper, extra hot, mango-flavored habañero, and cajun habañero.
It's unclear what exactly the "challenge" element to the kit is, but you presumably have your aforementioned spice-loving friend put a little bit of each on an edible constant and see how far he can go before glugging down milk, yelling "you KNOW I can handle hot stuff, but even I will say, that is hot."
Sounds like fun for everyone!
From: Delish
Source: Read Full Article