Target's New Hot Cocoa M&M's Are Filled With Holiday Cheer — and a Marshmallow Center!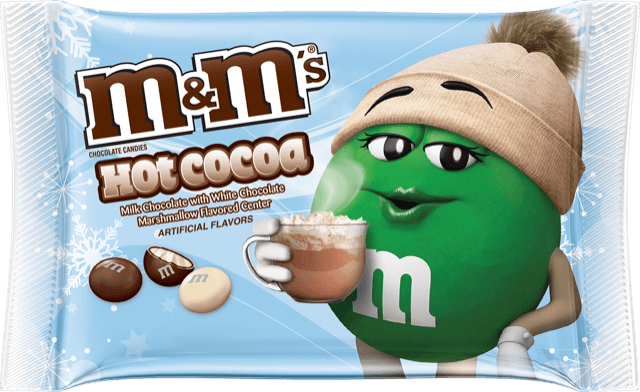 While visions of gingerbread cookies and candy canes dance through your head, add one more sweet treat to your holiday shopping list: Hot Cocoa M&M's. The festive flavor will be hitting Target shelves in November, and it looks like a bite-size snack worth buying in bulk.
Piping-hot cups of cocoa are great on a chilly Winter day, but these M&M's may really come in handy when you need a sugary pick-me-up. Take the milk-chocolate candy you know and love, then add a white-chocolate-marshmallow-flavored center and candy coating. Voilà! You'll be ready to deck the halls by the handful.
Source: Read Full Article