Warm Up With a Spicy Bowl of Curried Pumpkin Soup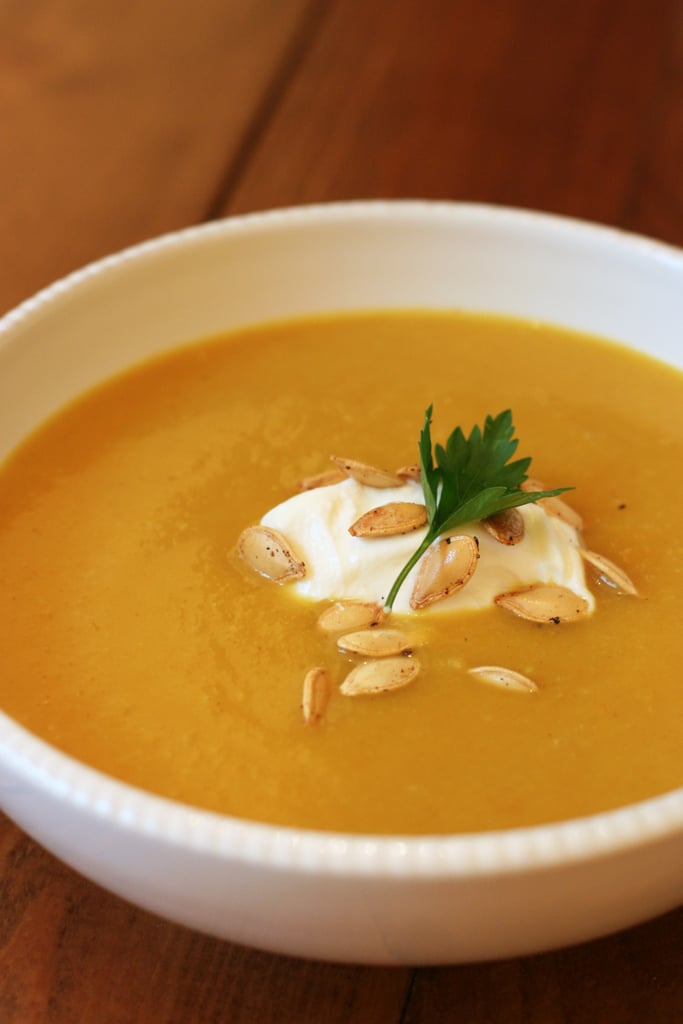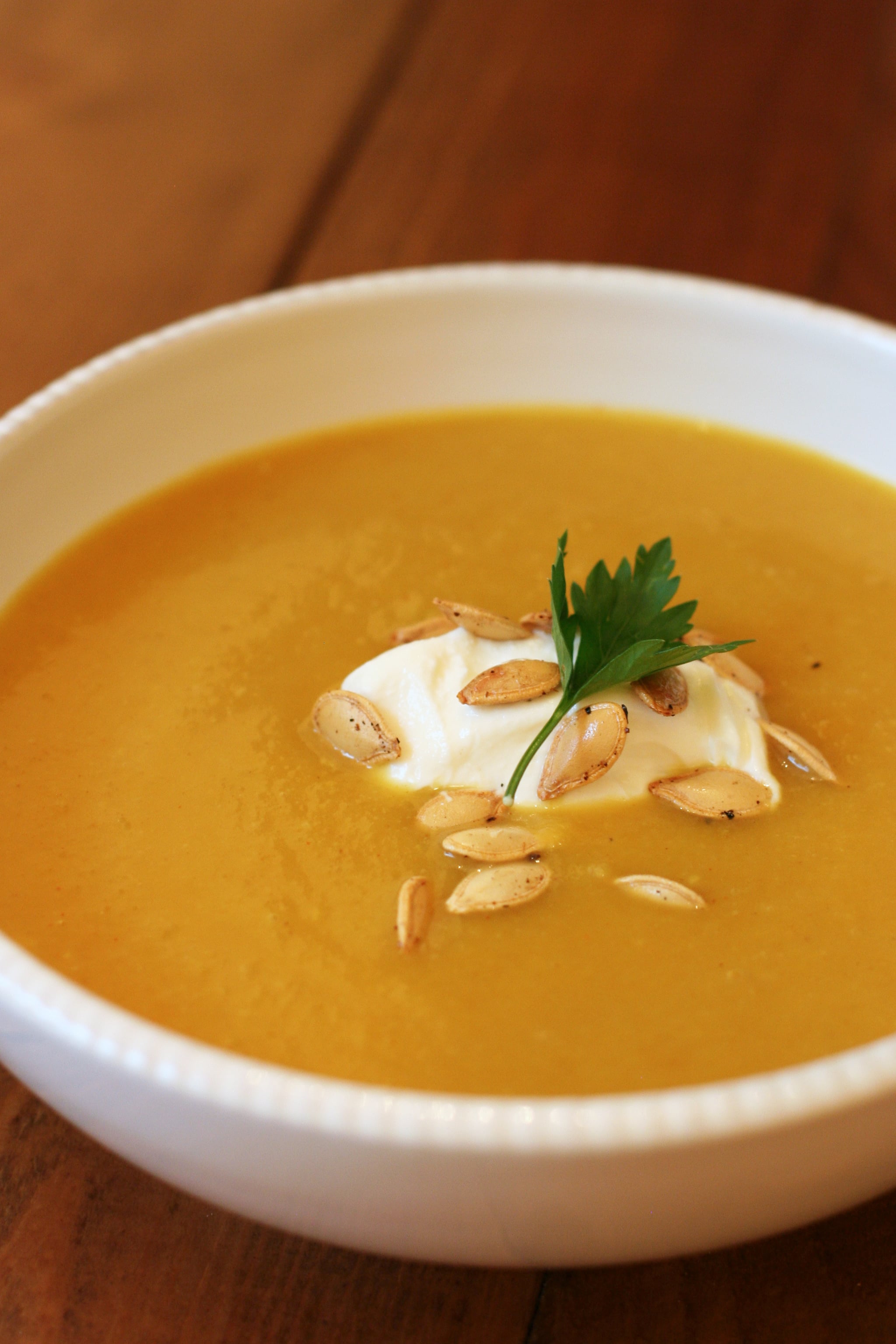 Rich in flavor yet light on the butter and cream, curried pumpkin soup is an easy seasonal starter or a simple entrée that can be stored in the fridge and reheated for a fast and easy meal. This particular pumpkin soup has an Indian twist with the addition of ginger, curry powder, and coconut milk; however, it is not overwhelmingly spicy or palate-burning.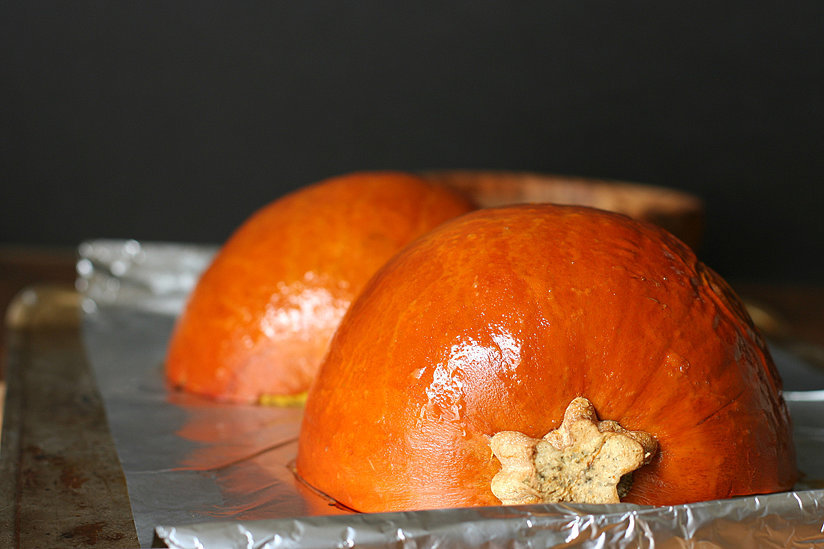 While you might want to forgo using fresh pumpkin in baked goods, it's a must when making homemade pumpkin soup. Yes, it takes a while for the pumpkin to roast, but once the gourd is cooked through, the soup comes together in no time. Plus, roasting real pumpkin lets you reserve the pumpkin seeds and toast them for the topping.
The pumpkin makes the soup thick, fibrous, and slightly sweet, while the freshly toasted pumpkin seeds are fun to munch on. The Indian curry and fresh ginger make this soup plenty spicy, and a dash of cayenne heightens the fiery burn. The fluffy dollop of Greek yogurt gives the soup a tart bite and mellows out the spice. Depending on how much parsley you use, you can consider it a "dose" of green vegetables. I like a large handful, which wilts into an easy-to-chew, spinach-like texture.
Curried Pumpkin Soup
Notes
If soup is too thick, add more stock to thin it out. In addition, if soup is too thick when reheating leftovers, add more stock until the desired consistency is reached.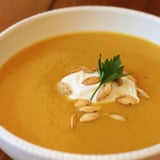 Ingredients
Directions
Information

Source: Read Full Article