You'll Love These Veggie Burgers Even If You're Not A Vegetarian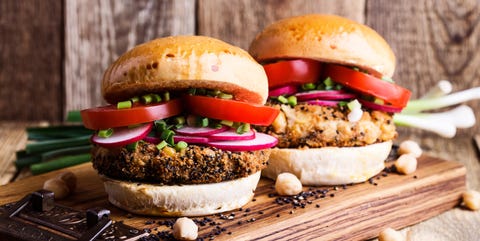 If you're trying to cut back on red meat, there's no need to feel an overwhelming sense of FOMO every time you catch a whiff of a Whopper with cheese. Juicy veggie burgers are just a grocery store trip away—and they satisfy every craving and dietary requirement in the book.
"Don't wait for meatless Monday to try them," says Bonnie Taub-Dix, R.D.N., author of Read It Before You Eat It – Taking You from Label to Table. "They're easy to freeze and always have on hand for a quick lunch, dinner or snack." These nutritionist-recommended veggie burger brands will have you clicking "add to cart."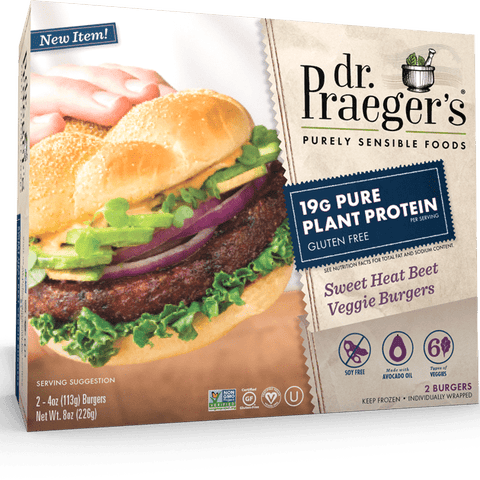 instacart.com
$2.00
SHOP NOW
"The beet goes on with these Sweet Heat Beet veggie burgers that are loaded with six vegetables, and a blend of flavor that boasts a whopping 19 grams of plant-based protein in each serving. You can pair this with a salad, add it to a Buddha bowl, or just throw it on a whole-grain bun with a sliced tomato." —Bonnie Taub-Dix, R.D.N.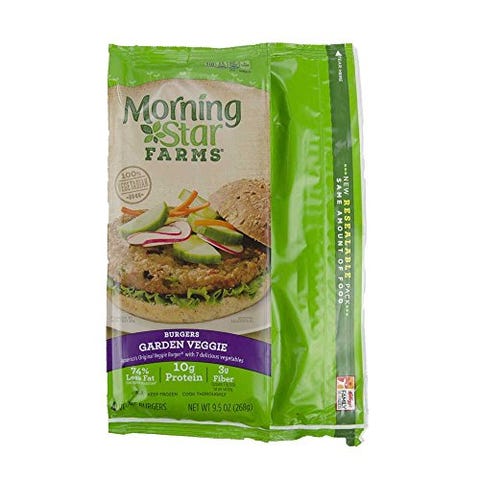 Morningstar Farms
amazon.com
$76.76
SHOP NOW
"When I was vegetarian, I really loved MorningStar Farms Garden Veggie Burgers. I liked the taste but recommended it also because of the amount of fiber and protein (six and 17 grams respectively). The one thing I wish was better was the sodium with 580 milligrams." —Alicia Jerome, R.D.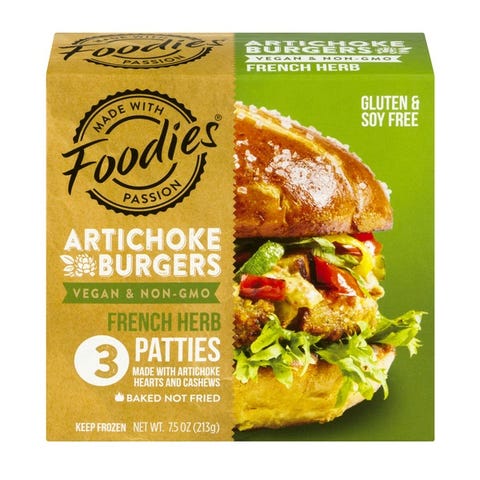 instacart.com
$7.50
SHOP NOW
"A new one my mom and I have both tried and like is Foodies Artichoke Burgers in French Herb flavor. It is so savory! I like the short list of ingredients and the low sodium content at only 140 milligrams. I also like that cashews and artichokes are listed in the first three ingredients. The artichokes give it a nice texture, too."—Alicia Jerome, R.D.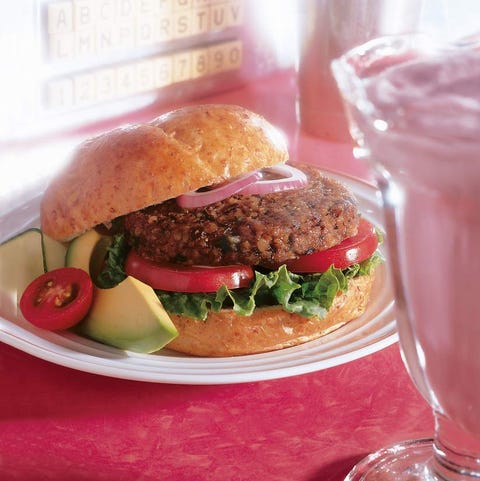 Amy's
amazon.com
$105.40
SHOP NOW
"This one is made with organic vegetables. It has a slightly mushy consistency compared to Dr. Praeger's. The ingredients are clean and recognizable. If you love mushrooms, you'll enjoy the taste. I love that the ingredients are organic. Beware that Amy's makes a similar one that is not 'light in sodium' so look for 'light in sodium' on the top portion of the front panel." —Layne Lieberman, R.D.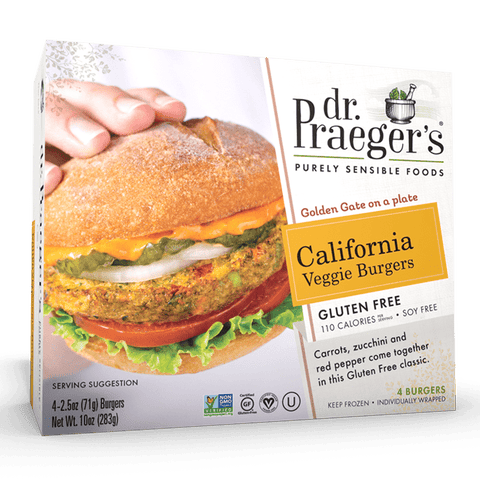 Dr. Praeger's
Dr. Praeger's
amazon.com
$89.76
SHOP NOW
"It's available almost everywhere and won't break your food budget. It's delicious, not too salty, and it's full of whole vegetables and every ingredient is recognizable. The nutritional profile is good, too, with 120 calories, five grams of protein, 240 milligrams of sodium, and four grams of dietary fiber." —Layne Lieberman, R.D.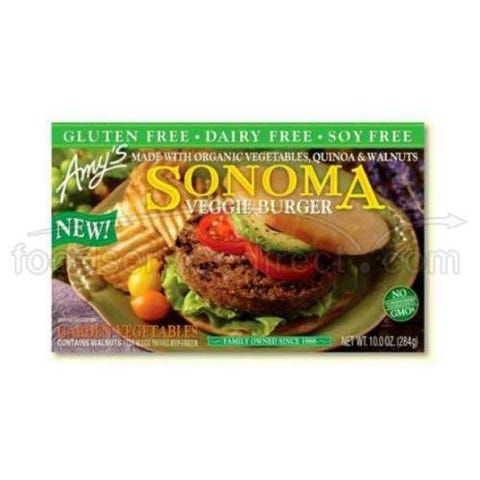 Amys
amazon.com
$110.74
SHOP NOW
"I love this option because it works for so many individuals with food allergies or specific dietary restrictions [because it is gluten-free, dairy-free, and s0y-free]." —Alison Massey, R.D.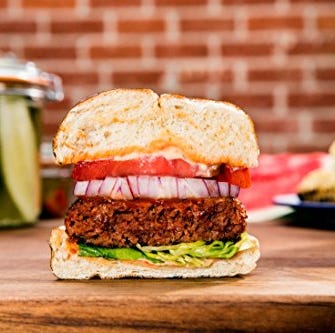 Beyond Meat
amazon.com
SHOP NOW
"At 20 grams of protein per serving, this burger is satisfying and delicious. It's also gluten- and soy-free, non-GMO, and a great option for those with dietary restrictions." —Alison Massey, R.D.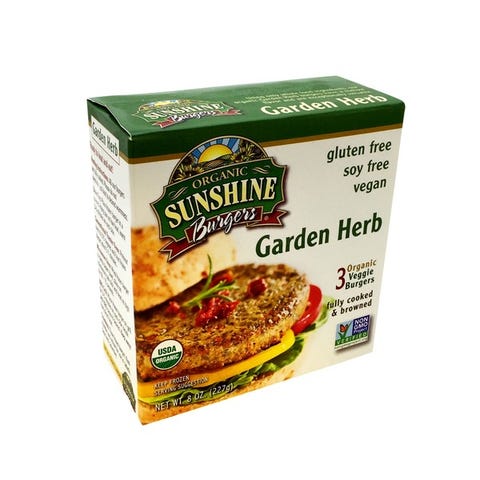 instacart.com
$8.00
SHOP NOW
"I love the simple, whole food ingredient list for these burgers, which are non-GMO and also provide 10 grams of protein per serving." —Alison Massey, RD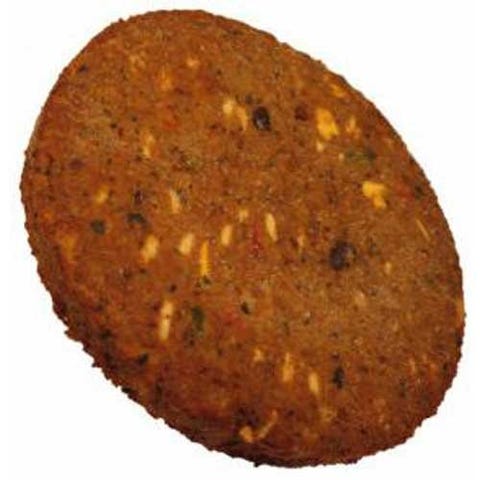 Dr. Praeger's
amazon.com
$87.76
SHOP NOW
"I love that I can see the real, whole foods within each patty on Dr. Praeger's such as edamame, black beans, and carrots. I understand the entirety of the ingredient list and the nutrient profile is also excellent, with a good amount of fiber, protein, and not too much sodium of around 240 milligrams. I also find these burgers delicious and filling." —Rachel Berman, R.D.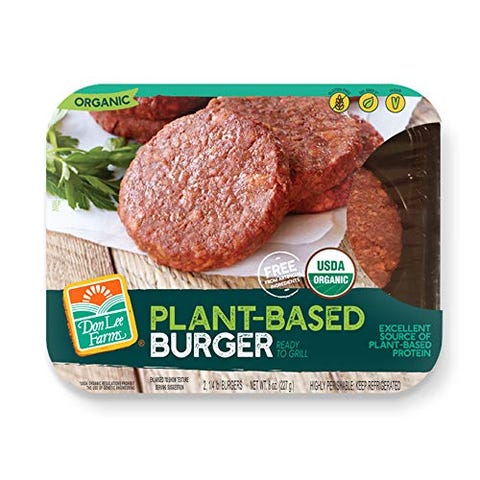 Don Lee Farms
amazon.com
SHOP NOW
"I like Don Lee veggie burgers—which eerily mimic the texture of meat and 'bleed' from the addition of beet powder—but I try to make my own homemade patties." —Jessica Perez, R.D.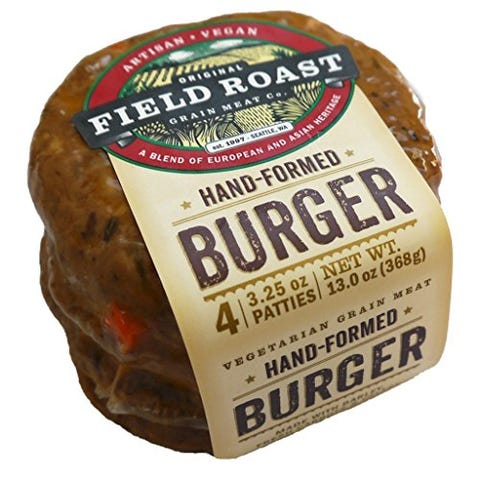 Field Roast
amazon.com
SHOP NOW
"I love Field Roast because their ingredients read like actual recipes, not science experiments. Perfect for those intolerant to soy, they come packed with more than 20 grams of protein, so they really satisfy." —Desiree Nielsen, R.D.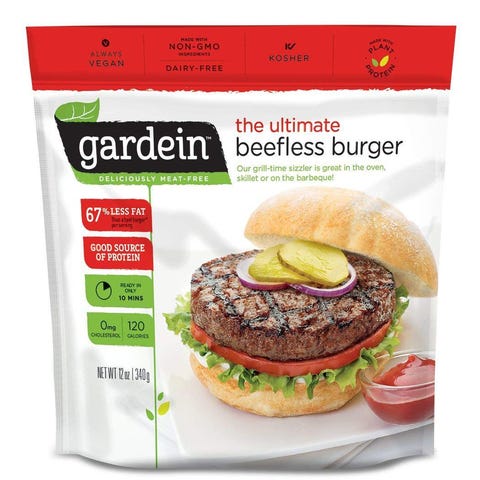 Amazon
Gardein
amazon.com
$39.44
SHOP NOW
"The Gardein burger relies on soy concentrate and isolates for protein, but I love their commitment to non-GMO ingredients. This is a super-tasty burger." —Desiree Nielsen, R.D.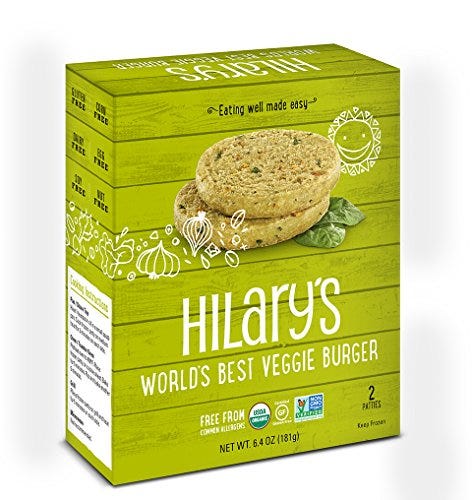 Hilary's
amazon.com
SHOP NOW
"The Hilary's burgers are gluten- and soy-free, which is rare in the veggie burger world. They grill up nice and crisp, and they are made from real food—which I love. The only downside is they only have four grams of protein, so they aren't super-filling." —Desiree Nielsen, RD
Source: Read Full Article