21 Savage Arrested by ICE and Could Be Deported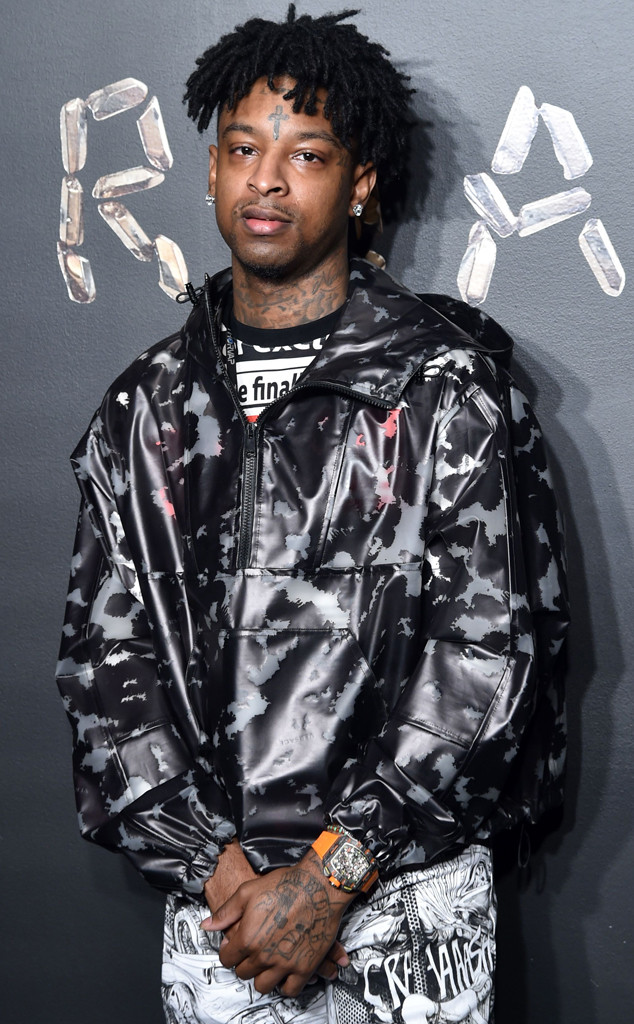 Stephen Lovekin/WWD/Shutterstock
21 Savage was arrested on Sunday by U.S. Immigration and Customs Enforcement and faces the possibility of being deported.
Officials from the department say the 26-year-old, Atlanta-based, Grammy-nominatd rapper, whose real name is Sha Yaa Bin Abraham-Joseph, is from the United Kingdom and overstayed his visa, the Atlanta Journal-Constitution reported. Past reports had said 21 Savage was born on the Caribbean island of Dominica, a former British colony.
TMZ quoted 21 Savage's attorney, Dina LaPolt, as saying, "We are working diligently to got Mr. Abraham-Joseph out of detention while we work with authorities to clear up any misunderstanding. Mr. Abraham-Joseph is a role model to the young people in the country—especially in Atlanta, Georgia and is actively working in the community leading programs to help underprivileged mothers and youths in financial literacy."
ICE spokesman Brian Cox told the Atlanta Journal-Constitution that the rapper is an "unlawfully present United Kingdom national" who legally entered the U.S. in July 2005 on a visa. He said the visa expired the following year. 21 Savage has been placed in "removal proceedings before the federal immigration courts," Cox said.
"His whole public persona is false," an ICE spokesperson told CNN. "He actually came to the U.S. from the U.K. as a teen and overstayed his visa."
The Atlanta Journal-Constitution also reported that the rapper has a criminal record; he was convicted of felony drug charges in 2014 in Georgia.
21 Savage is known for tracks such as "Bank Account" and "A Lot" featuring J. Cole. He made headlines in 2017 when it was revealed he was dating Amber Rose. They split the following year.
Source: Read Full Article