25 High School Musical Secrets Revealed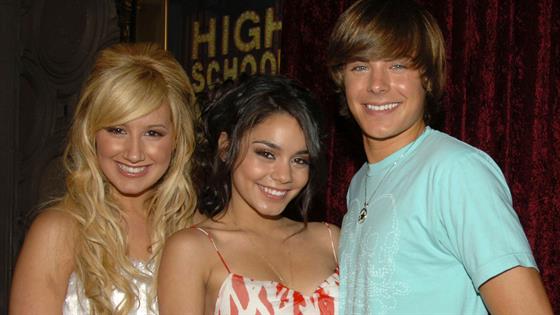 It's the start of something new…
Are you ready to meet a new generation of East High Wildcats? Disney is betting on it, with the the iconic franchise making its highly anticipated return in High School Musical: The Musical: The Series, which officially launches on Nov. 12 on Disney+, Disney's new streaming service.
But this isn't your millennial's version of HSM, which launched the careers of Zac Efron, Vanessa Hudgens and Ashley Tisdale, and shattered ratings records for Disney Channel, no, it's a fresh take, with a bunch of tongue-in-cheek references, modern updates and original songs as a new crop of characters at East High, where HSM was filmed, decide to do High School Musical as their first-ever production. Think Glee meets The Office, with the cut-throat auditions, drama club drama and love triangles blending seamlessly with docu-style confessionals and Jim Halpert-worthy glances to the camera.
Sounds weird, right? But it totally works, managing to be meta and sincere all at once.
But before we officially move on to the next phase of HSM mythology, respect must be paid to the three-film franchise that came before it and unexpectedly became a full-blown pop culture phenomenon when it debuted in 2006. Directed by Kenny Ortega and also starring Lucas Grabeel, Corbin Bleu and Monique Coleman, the legacy of High School Musical still lives on and the films are as popular as ever, despite the OG Wildcats graduating over 10 years ago.
So what time is it? It's time to reveal some behind-the-scenes facts you might not know about the original High School Musical film franchise, like which star didn't actually sing in the first movie, which Disney Channel idol turned down a role in HSM 3 and who was evicted from the apartment after they returned from shooting the original film…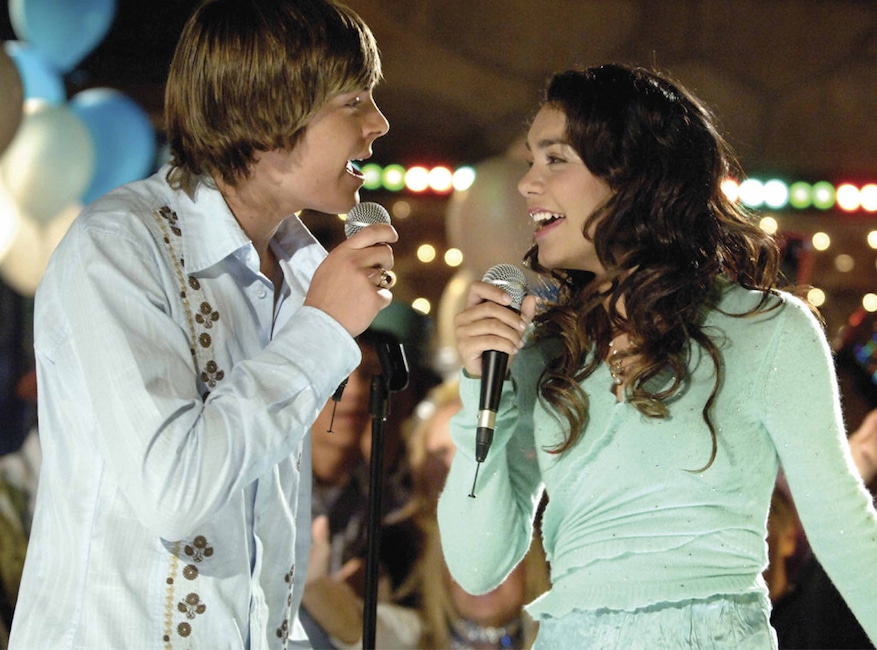 1. The title High School Musical was initially just a placeholder as Disney and the filmmakers had not yet decided on a name.
2. Hunter Parrish and Sterling Knight both auditioned for the role of Troy Bolton, losing out, of course, to Zac, who they would go on to star alongside with in 17 Again, as his high school nemesis/daughter's lose boyfriend and his son, respectively.
3. Corbin, meanwhile, first auditioned for Ryan Evans, telling Buzzfeed, "At the time, I didn't know about the role of Chad Danforth." Once he landed the role, Corbin would go on to come up with all of the catchphrases on Chad's signature graphic t-shirts. "They're in a box in my garage," Corbin revealed of Chad's collection.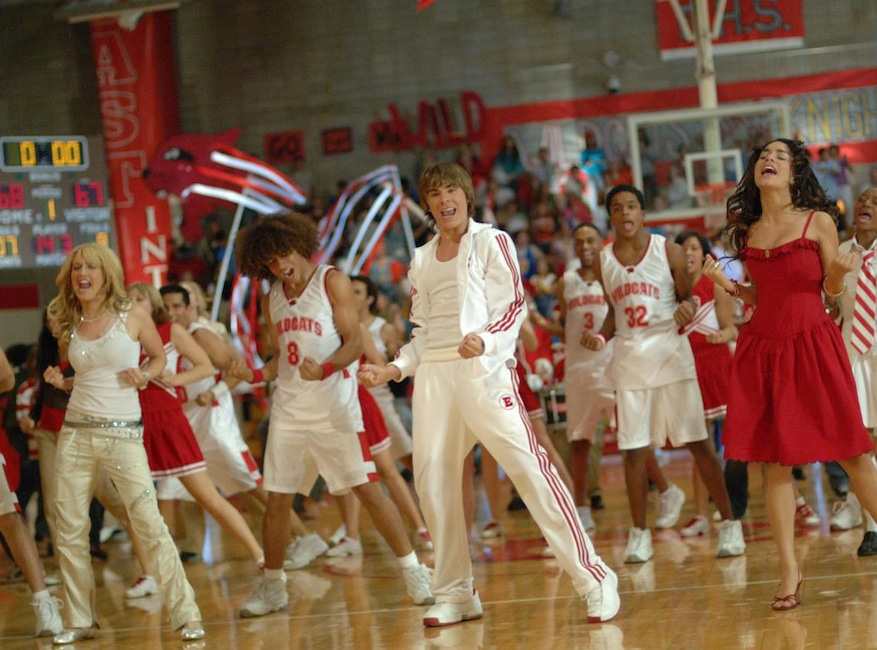 Disney Channel/Fred Hayes
4. Before going on to land the roles of Sharpay and Taylor, both Ashley and Monique auditioned for Gabriella. "I just knew that I was terrible," Monique said of her Gabriella audition. "I didn't really feel equipped to sing and dance."
5. Lucas, meanwhile, first read for the part of Troy Bolton, but knew right away he wasn't landing the role: "I went in right after Drew Seeley, who ended up singing for Troy in the movie," he told Buzzfeed. "I obviously heard him because it was in a trailer, so it was really thin walls and I was like, oh shit. I'm totally not gonna get this because that guy's incredible."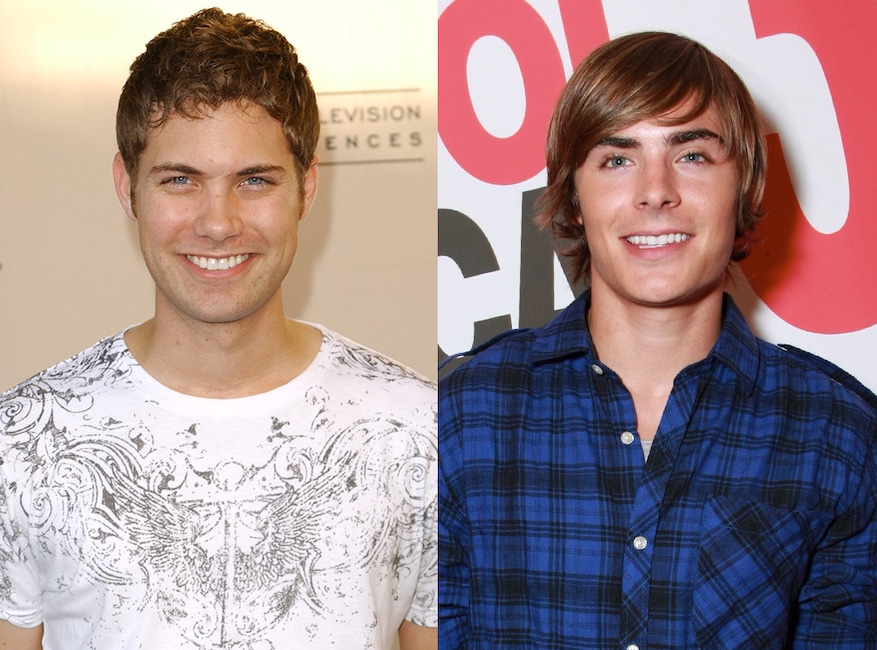 Picture Perfect/Shutterstock, Eric Charbonneau/Shutterstock
6. Oh yeah, in case you didn't know: Drew Seeley actually provided the singing voice for Troy in the first HSM movie, which was blended with Zac's, as the part was written for a tenor and Zac is a baritone. Drew would go on to fill in for Zac on the High School Musical tour when scheduling conflicts got in the way, but for the follow-up movies, it was all Zac on Troy's tracks. "That was a very huge point for me. I had to put my foot down and fight to get my voice on these tracks," Zac told the Orlando Sentinel. "In the first movie, after everything was recorded, my voice was not on them. I was not really given an explanation. It just kind of happened that way. Unfortunately, it put me in an awkward position."
7. According to Rolling Stone's iconic cover story on Zac (aka "The New American Heartthrob"), one in three teenage girls in America actually had a poster of him on their wall (though they cited a random web site for this factoid).
Article continues below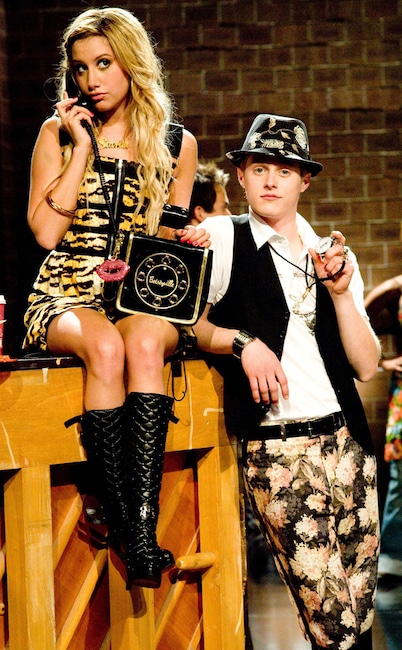 Disney/Kobal/Shutterstock
8. The sibling rivalry was just as real off-screen as it was on-screen for Ashley and Lucas…at least at first. "We were not close. We were not good friends…we hated each other," Ashley admitted during a video she recorded with Lucas for her YouTube channel. Lucas added that the pair "didn't get off on the best foot" when they started filming the first movie, but eventually became close friends. How fabulous!
9. In an interview with Buzzfeed, Lucas revealed he pushed for Ryan's sexuality to be explored early on.
"After reading the script, the first thing I said to [Kenny Ortega] was, 'OK, Kenny, Ryan's gay, right? I know it's Disney Channel so I'm not really gonna be gay, but I mean, yeah, right?' And he's like, 'Well, think of it this way: You have the opportunity to play a character who's young, he's into theater, he's an artist, and let's go at it from that point of view,'" the HSM star explained. "He talked to me about his own life and he was like, 'I see a lot of myself in Ryan. Yeah, I knew I was gay in high school, but I didn't tell anybody.' It was about making it real."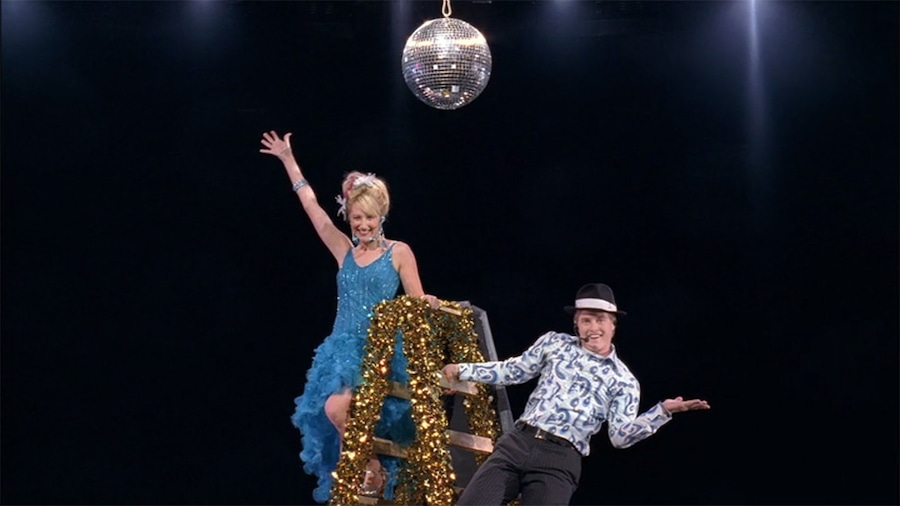 Disney Channel/Netflix
10. Ryan's iconic jazz squares were all Lucas' creation, along with Ryan and Sharpay's vocal warm-up exercises. "It's making fun of, but also an homage to two different choreographers I had when I was a kid who would put jazz squares in every single number," Lucas revealed. "They never said, 'Everybody loves a good jazz square,' but it just fit, so I wanted to make it a thing that Ryan wanted to put a jazz square in every number."
11. On the set, Kenny Ortega kept a yawn jar, which anyone who yawned had to contribute to. Every year for like, five years, on Christmas he would donate to a charity in our names," Monique said, with the money going to the Make-A-Wish Foundation of Utah.
12. After filming on the first movie finished, Monique returned home to discover an eviction notice on her door and was struggling to pay her bills, as was Lucas who had trouble booking another job after the HSM.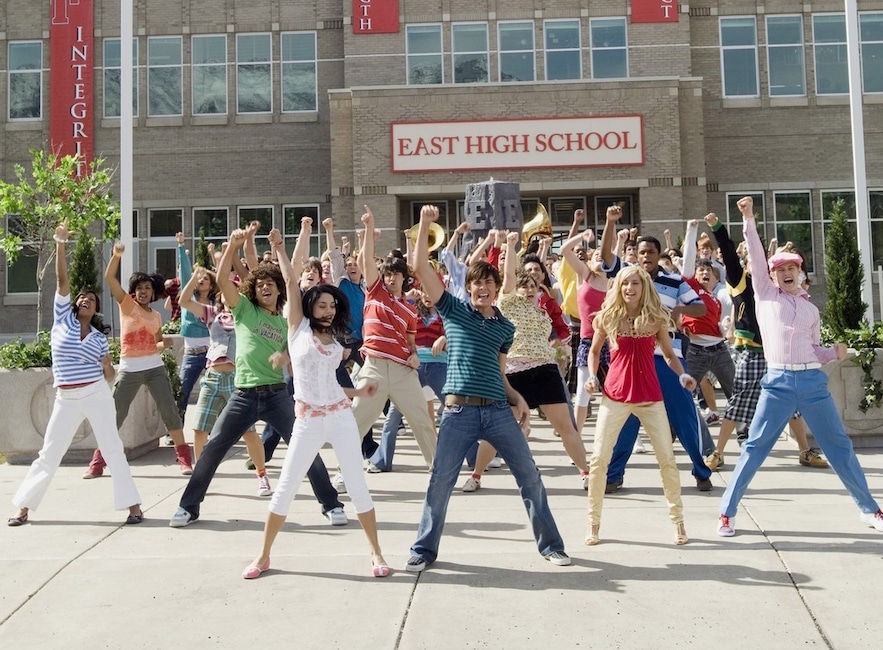 Disney Channel
13. After the record-breaking success of the first film, Disney gave fans the chance to weigh in on decisions on the highly anticipated sequel, including slogans that would appear on Chad's t-shirts, the type of sandwiches Troy and Gabriella would ear on their date and the (very brief) appearance by Hannah Montana star Miley Cyrus.
14. Like her on-screen character Ms. Darbus, the drama teacher at East High, Alyson Reed helped mentor the kids off-screen too, with Reed going on to become Monique's acting teacher. "She was the person I felt the most comfortable with," Monique told Buzzfeed. "I really credit her with helping me get my confidence back."
Article continues below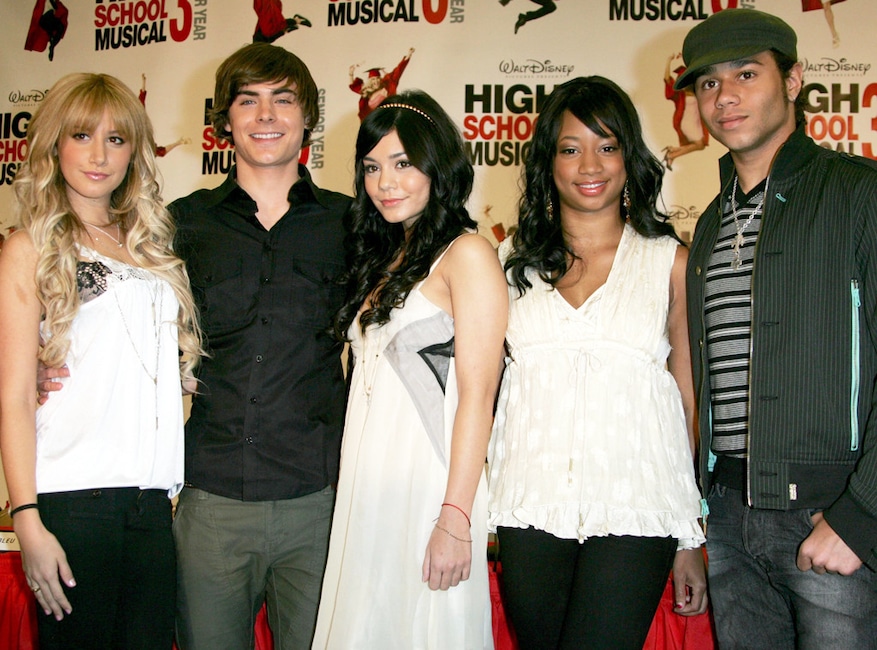 Matt Baron/BEI/Shutterstock
15. The third film in the franchise was initially intended to be a Halloween-themed feature called Haunted High School Musical, but the concept was ultimately (and fortunately) dropped, with Zac telling MTV at the time, "Yeah, I don't think the haunted thing lasted very long." The third and final film, the only HSM movie to hit theaters, was then called High School Musical: Senior Year.
16. Selena Gomez was almost cast in HSM 3 as Tiara Gold, Sharpay's new rival, but the Disney Channel darling decided to turn down the role "because I didn't want to do it," she told the New York Daily News at the time. "I plan to take other roles in acting that are challenging for me. After Disney, I want to be taken seriously as an actress for many years." Ali Lohan also reportedly went out for the role that ultimately went to Jemma McKenzie-Brown.
17. Chad's dad appears for the first time in the third installment, and Mr. Danforth is played by Corbin's real-life father, David Reivers. (They also played father and son in Jump In! and Free Style.)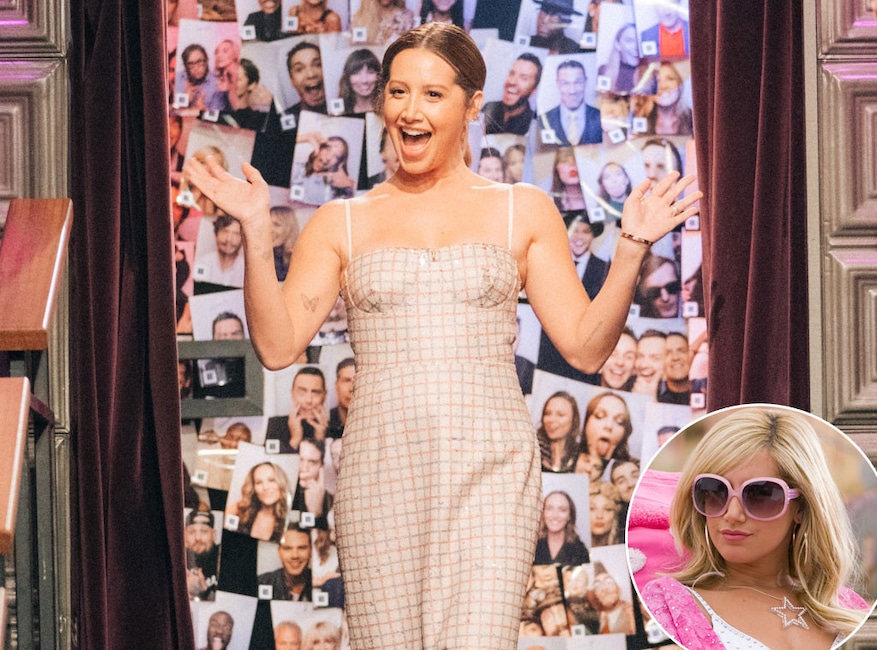 Terence Patrick/CBS, Adam Larkey/Disney Channel via Getty Images
18. Ashley revealed to Buzzfeed that she took home almost all of Sharpay's wardrobe from the first movie, admitting, "Did I think I was going to wear them on the red carpet? Probably, at the time." And when Disney tried to eventually get the items back, Ashley pulled a Sharpay and said she'd rather stick toothpicks into her eyes. "I was like, "No, this is mine.' So they don't have any of the clothes from the first movie. I do."
19. When the first movie came out, fans obsessed over which cast members might be dating, with many thinking Zac and Ashley were an item. "I remember people thinking that Zac Efron and I dated, because we were on a lot of magazine covers together, because we were promoting the first movie," Ashley recalled. "So, we just thought that was really funny, because he was obviously dating someone else, and he's my best friend."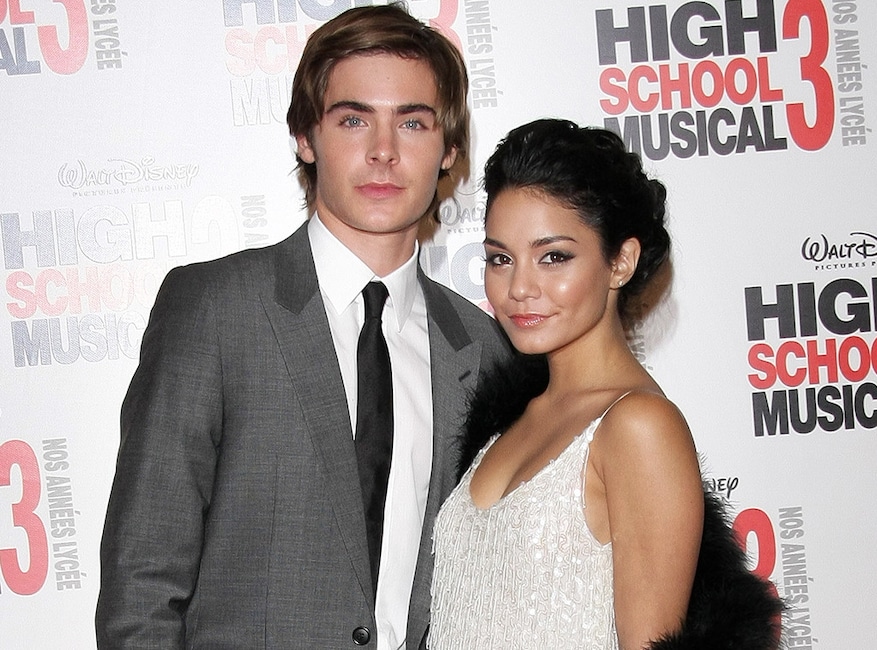 Frederic SOULOY/Gamma-Rapho via Getty Images
20. Ah yes, Zanessa. HSM fans had a near meltdown when it was revealed Zac and Vanessa were a couple IRL. The couple would go on to date for four years, becoming one of young Hollywood's most beloved couples before their split in 2010.
"It started off really organically," Vanessa said on THR's Awards Chatter podcast earlier this year. "I could not have been more grateful to have that relationship at the time."
21. While they kept it professional on the set of the movies, they once fought during HSM 3. "I remember one time we did have a fight and it was while we were at rehearsals, and I remember Kenny Ortega coming around the corner with the most concerned look on his face like, 'Oh no, is our movie going to fall apart right?'" Vanessa remembered.
Article continues below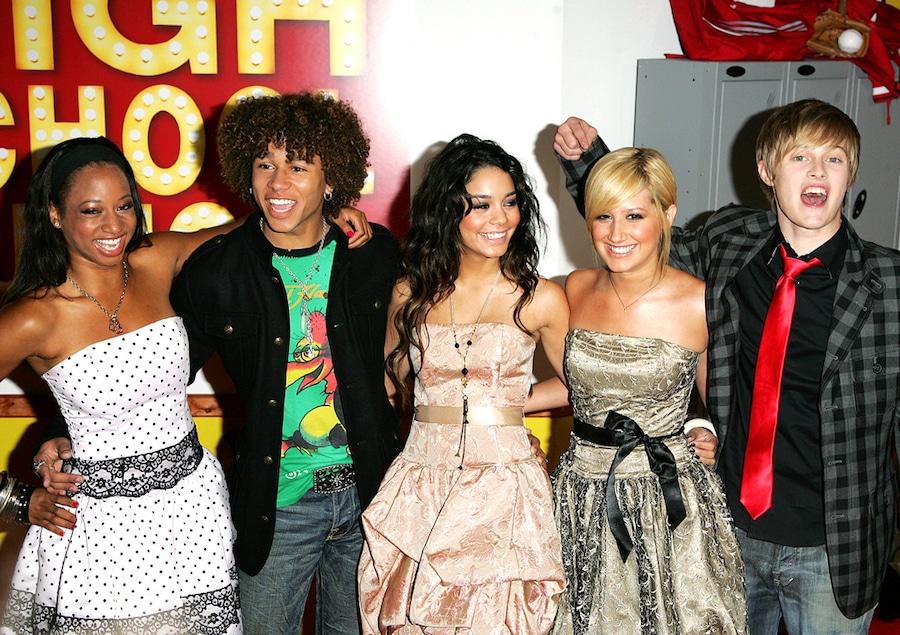 Axel/ZUMApress.com
22. In 2016, Disney Channel announced a casting call for High School Musical 4, looking for a new generation of east High Wildcats to continue the franchise. Jeffrey Hornaday, who directed Disney Channel hits Teen Beach Movie and Teen Beach 2, was attached to direct and choreograph the new movie, which ultimately never ended up coming to fruition.
23. The High School Musical soundtrack was the top-selling album of 2006, per Billboard, with 3.7 million copies sold, and was the first-ever TV Movie soundtrack to hit No. 1 on the sales chart.
24. High School Musical 2 is still the highest rated Disney Channel Original Movie of all-time, drawing a whopping 17.2 million viewers. "This was our Super Bowl," Disney Channel president Gary Marsh said at the time. "I think we have officially crossed the line from High School Musical the movie to High School Musical the mania."
25. With a budget of just $11 million, High School Musical 3: Senior Year grossed over $250 million worldwide in 2008, debuting at No. 1 at the box office in its first week.
High School Musical: The Musical: The Series officially launches on Nov. 12 on Disney+.
Don't miss E! News every weeknight at 7, only on E!
Source: Read Full Article