30 auto accessories to enhance your ride
Whether you take frequent road trips, drive for a ride-share service, or just commute to and from work, there are always ways to enhance your ride. And we've got just the stuff.
Ensure a safer, more convenient, and more comfortable experience behind the wheel in 2020 with these auto accessories. They can help protect you in emergency situations, charge your gadgets, or just make your life easier on and off the road. And better yet, they're all on sale. Happy trails, y'all.
Cameras
FenSens Smart Wireless Solar Powered Backup Camera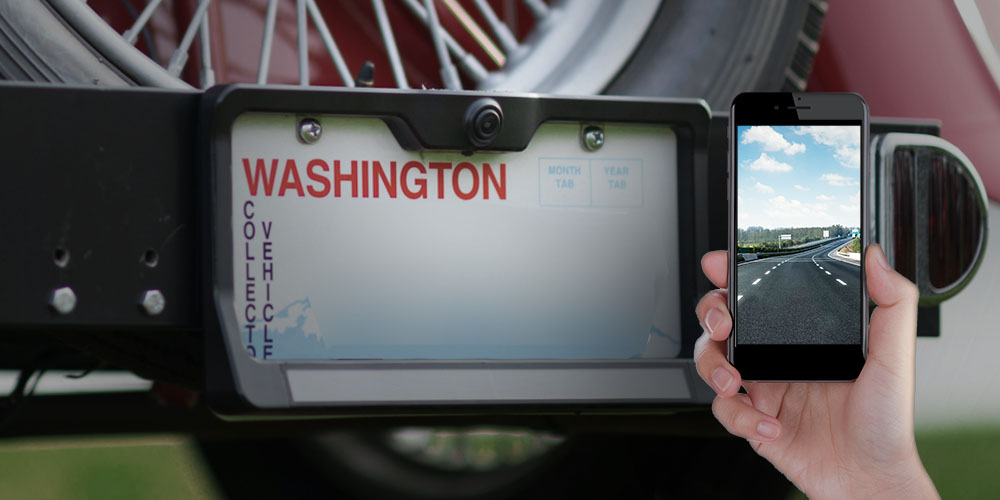 This smart license plate frame allows even the oldest cars to enjoy the perks of an HD backup camera. Its charged by the sun and delivers a live stream video to your phone via the FenSens app.
MSRP: $199
Sale Price: $159 (20% off)
myGEKOgear Orbit 530 1296p W-Fi Dashcam with Sony Night Vision Sensor
This dashcam captures every lane angle and blind spot on the road – even at night – in impressive 1296p HD resolution and quickly sends the footage directly to your phone.
MSRP: $149.99
Sale Price: $109.99 (26% off)
myGEKOgear Orbit 110 Full HD Dashcam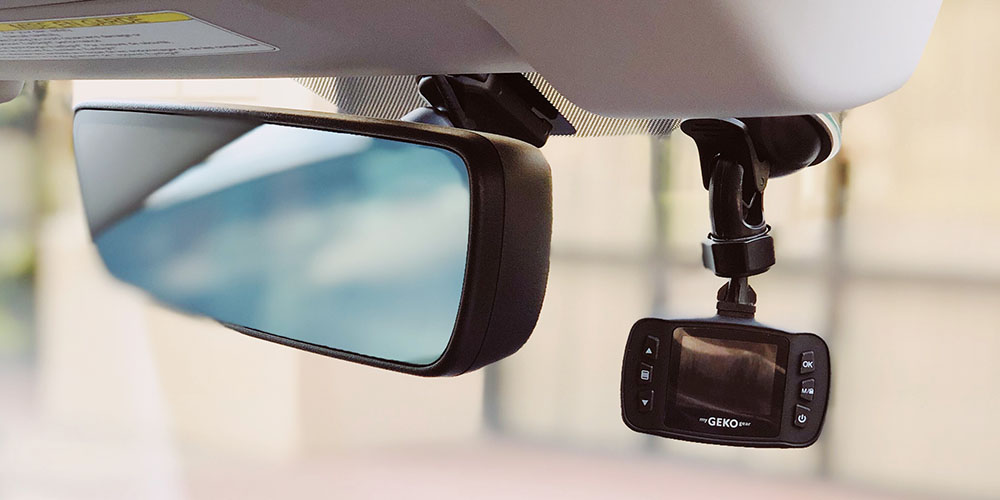 In the event of an accident, it's good to have this elite dashcam from myGEKOgear on your side. It records video footage in 1080p clarity with a 120-degree angle and features a G-sensor that locks any emergency files in a collision.
MSRP: $99.99
Sale Price: $49.99 (50% off)
myGEKOgear Orbit 950 1080p Wi-Fi & GPS Dash Cam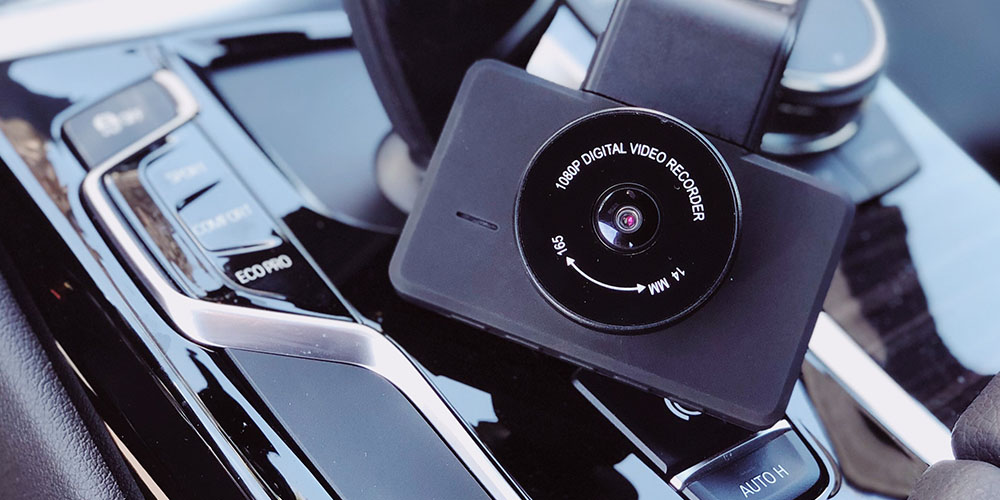 This dual dashcam gives you full coverage of both the front and rear of your car, recording in 1080p at a 140-degree wide-angle. It also keeps track of your location and speed and includes driver-assist features to keep you safe.
MSRP: $179.99
Sale Price: $149.99 (16% off)
Infiniview Lite Digital Rear View Mirror & Dash Cam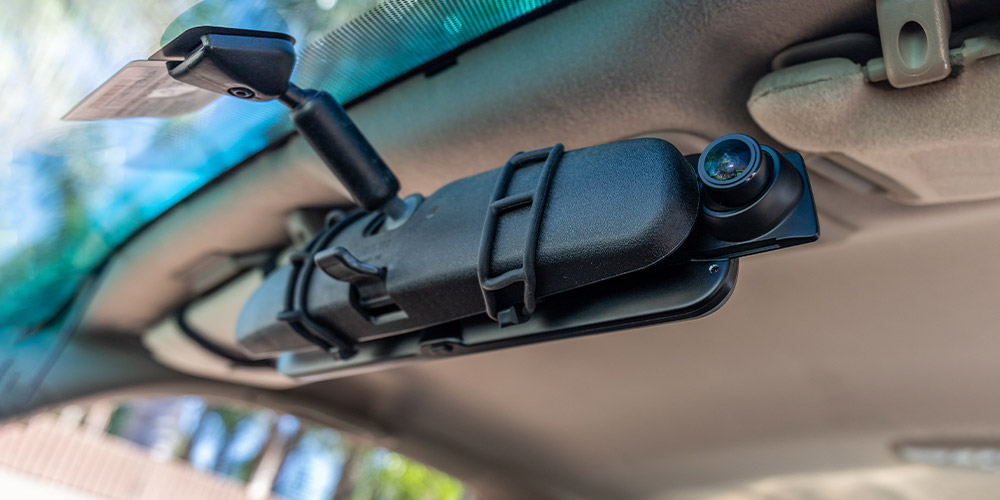 This 3-in-1 rearview mirror and dashcam combo transform your regular rearview into a 170° wide-angle lens that captures everything on the road in the rain or fog.
MSRP: $279.99
Sale Price: $249.99 (10% off)
GoSafe S780 Dash Cam with Sony Image Sensor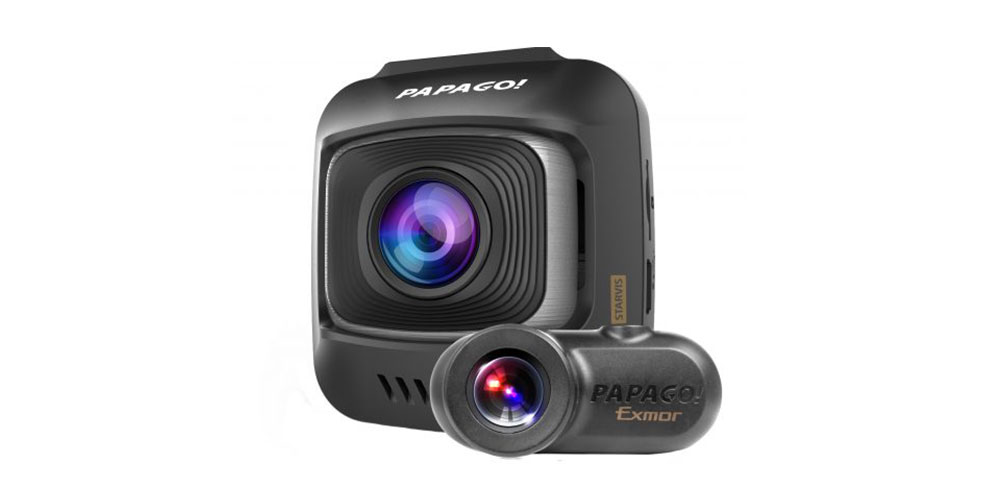 This dual-camera system features a Sony Starvis sensor and 150-degree and 180-degree wide-angle views to capture remarkably clear footage from in front and behind your vehicle, even in low light situations. It also includes driver-assist features to keep you safe as you drive.
MSRP: $299.99
Sale Price: $199.99 (33% off)
Safety Gadgets
Kelvin.7 Automotive Emergency Multi-Tool
The Kelvin.7 Multi-Tool is perfect for any roadside emergency, as it features an LED flashlight, SOS lighting, hand-crank power generator, magnet array, seatbelt cutter, window breaker, and USB emergency power supply all in one device.
MSRP: $49.99
Sale Price: $39.99 (20% off)
JunoJumper PRO 18,000mAh Battery Pack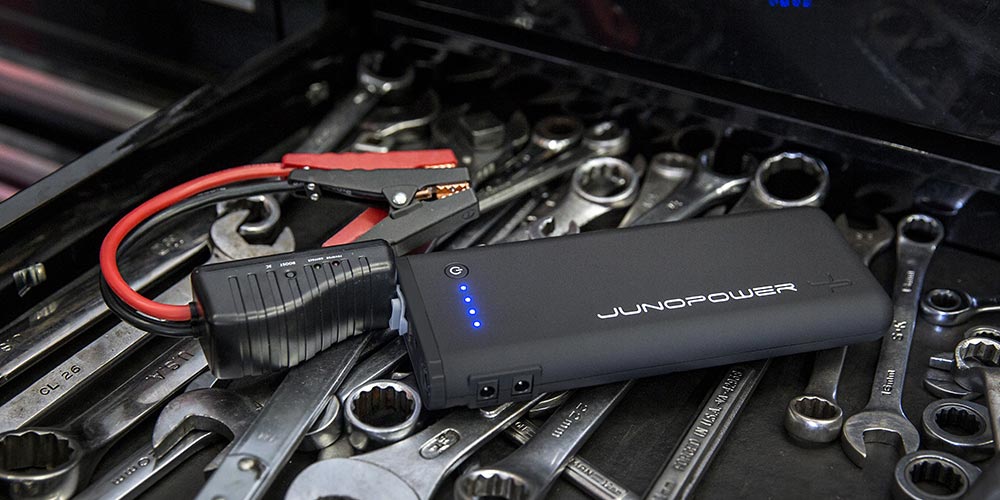 This portable device has enough power to jump your car without assistance, so if you ever find yourself stranded, you can plug this thing in and be on your way. It even features a built-in LED flashlight with four different modes in case you're stranded at night.
MSRP: $189.99
Sale Price: $175 (7% off)
1TAC Roadside LED Safety Disc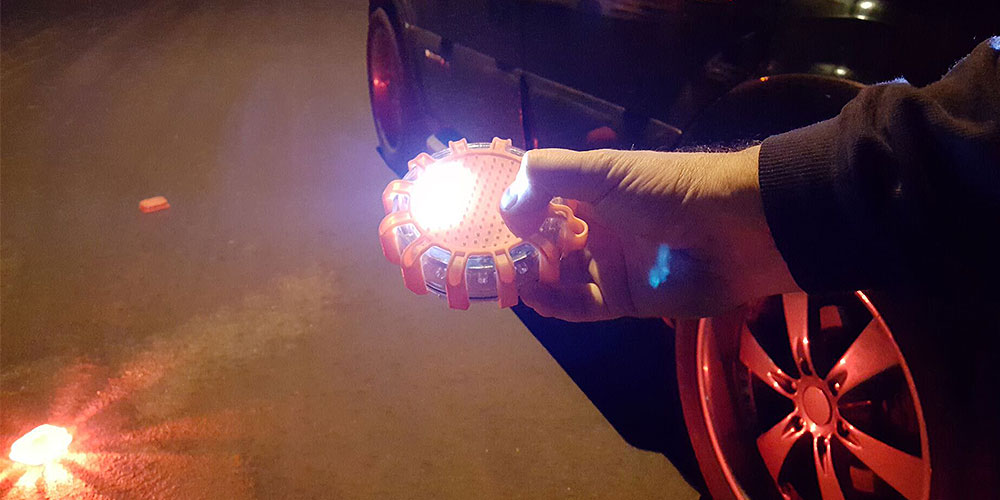 When your car gets stuck on the side of the road, this pop-up LED disc will keep you safe until help arrives by alerting drivers from up to 5,000 feet away.
MSRP: $39.99
Sale Price: $35.99 (10% off)
Cleaning Tools
Brush Hero®: Deluxe Set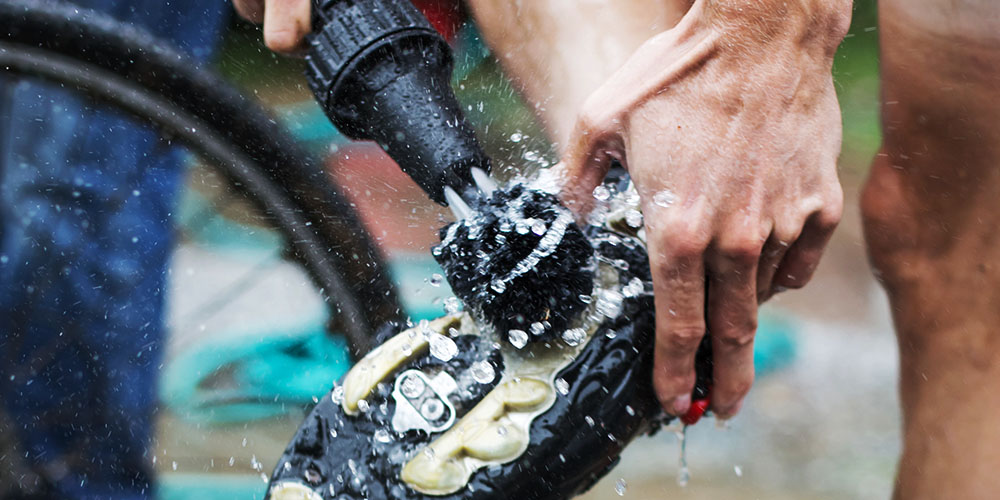 This one-of-a-kind cleaning brush attaches to any standard garden hose and blasts dirt and grime from all the hard-to-reach places in your car.
MSRP: $49.99
Mini Cordless Car Vacuum Cleaner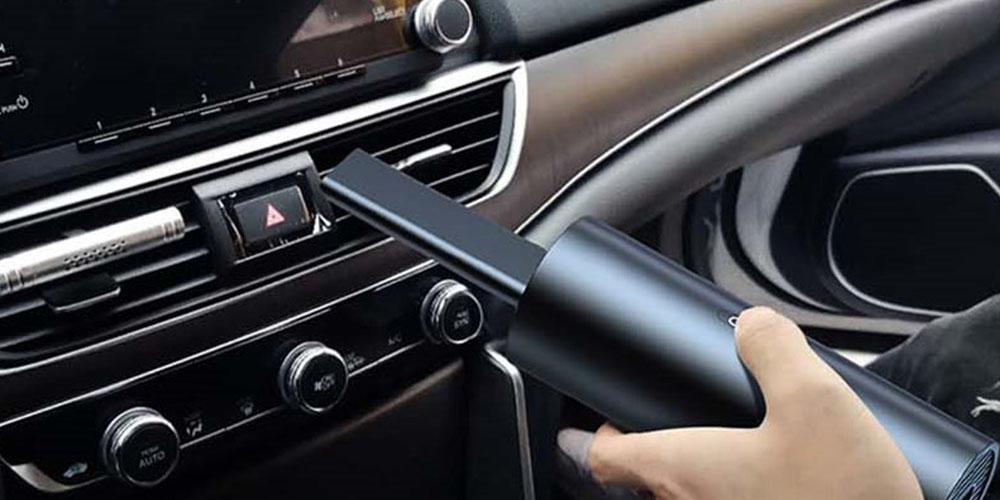 This tiny vacuum fits in your cup holder or glove box so you can tackle cleaning jobs on the go.
MSRP: $49.99
Sale Price: $39.99 (20% off)
Classic Magnetic iceScreen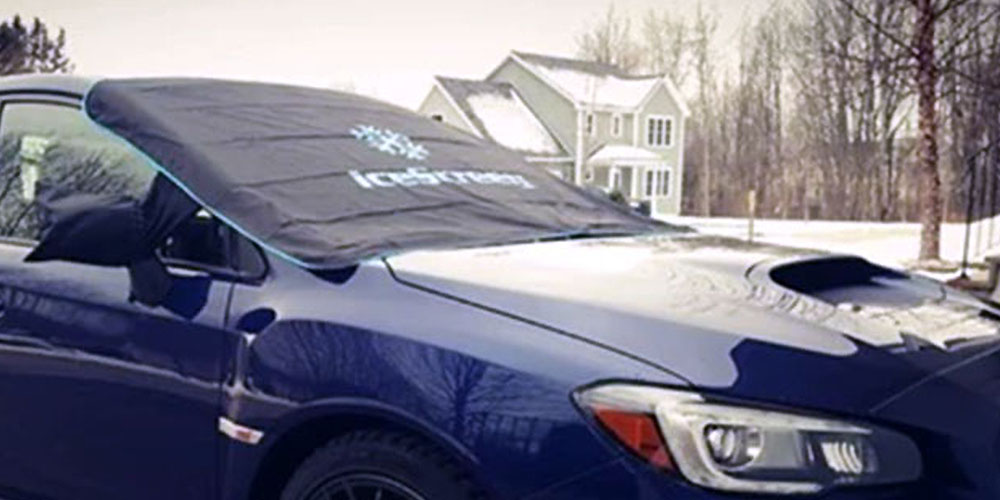 While it's not exactly a "cleaning" device, this magnetic cover saves you from having to clean snow and ice off your windshield throughout the winter. Just secure it inside of your car doors and you're good to go.
MSRP: $29.99
Sale Price: $24.95 (16% off)
Accessories
The Basecamp System: Tailgate Pad + Seats + Cooler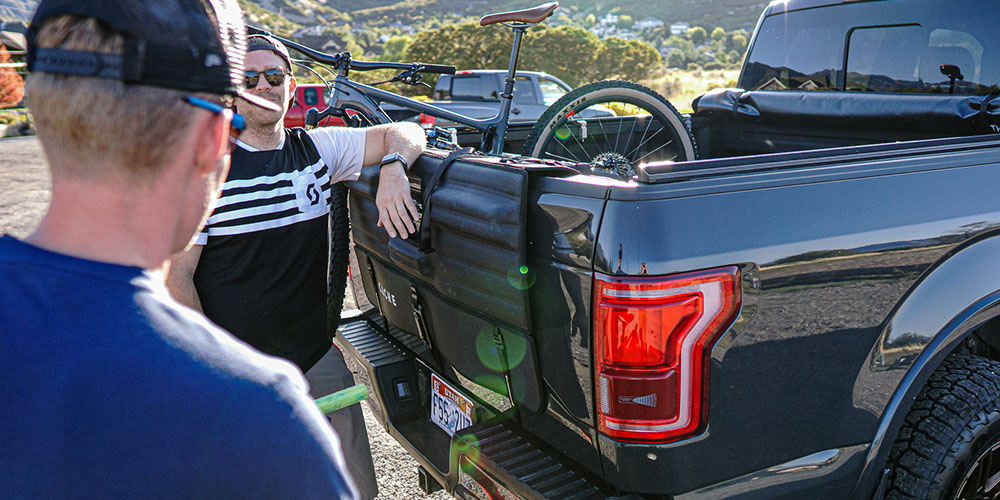 This tailgate set features two lounge chairs, a Jeffrey cooler, and more to turn your truck's tailgate into the ultimate basecamp.
MSRP: $299
Sale Price: $259.99 (13% off)
Spinning Car Aromatherapy Diffuser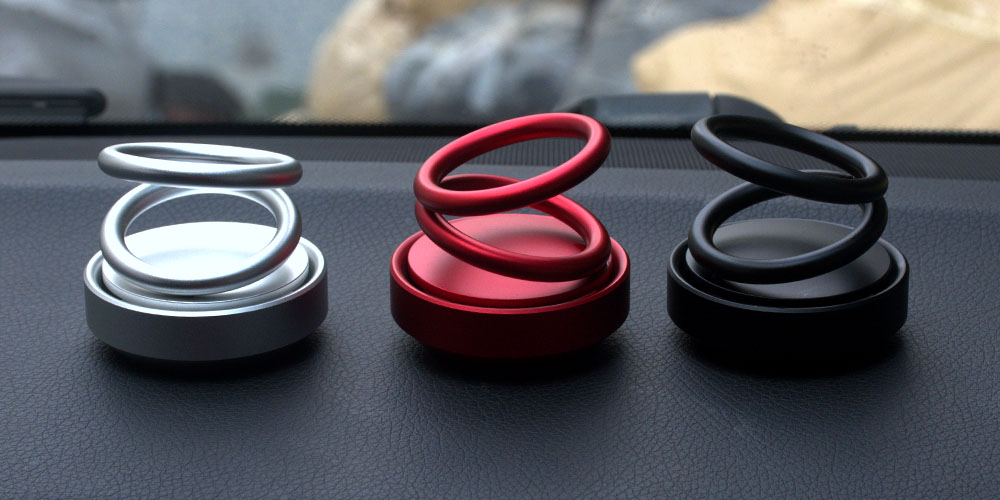 This rotating aromatherapy diffuser can replace those hanging trees on your rearview and soothe your anxiety on the road.
MSRP: $15.99
Sale Price: $12.99 (18% off)
Car Cup Humidifier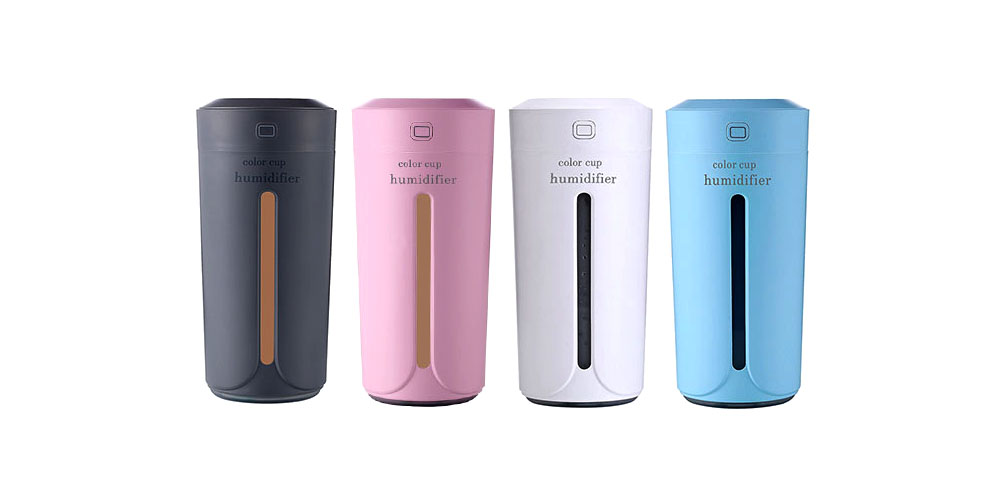 This triple-duty humidifier fits in your cup holder and purifies the air, eliminates the musty car smell, and emits a cool and calming LED light.
MSRP: $39.99
Sale Price: $19 (52% off)
Car Air Ionizer & Purifier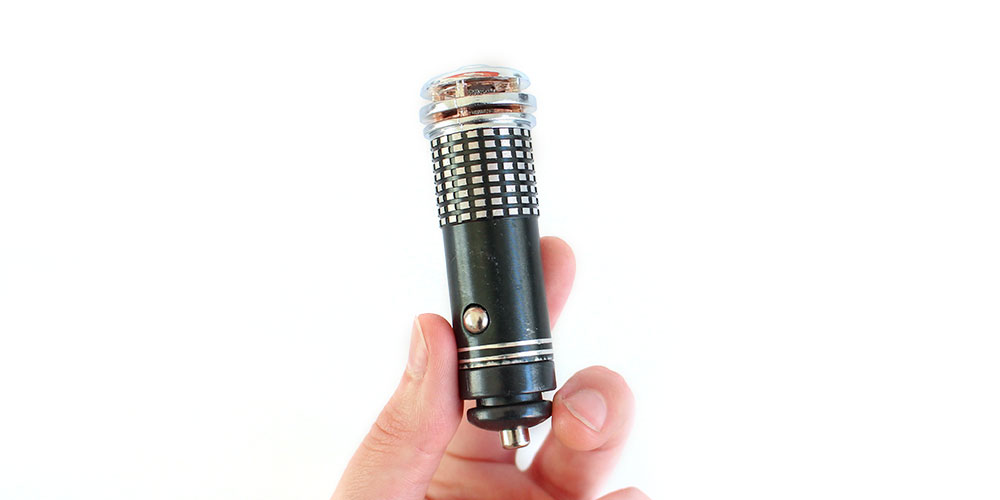 This ionizer and purifier plugs into your car's cigarette lighter or power socket and emits ozone and anion to remove odors and revitalize the air.
MSRP: $24
Sale Price: $8.99 (62% off)
Gravity X Car Mount
The Gravity X's bracket slides into any gap on your car's dash, and the holder grips your phone between rubber pads, utilizing good ol' gravity to keep it in place.
MSRP: $29.95
Sale Price: $19.99 (33% off)
ExoMount Magnet Air Universal Smartphone Car Mount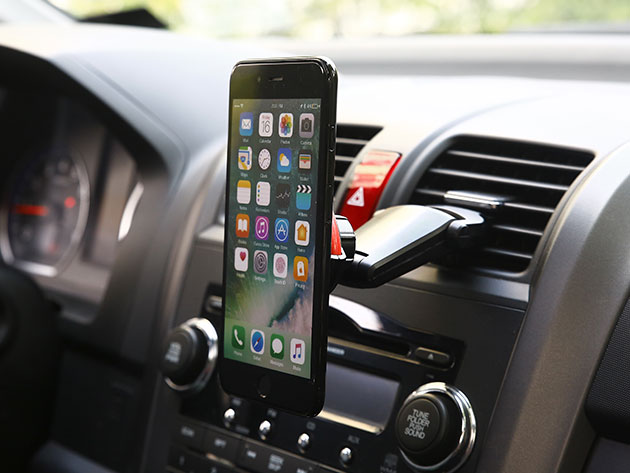 This universal phone mount attaches to your air vent and uses a powerful magnetic stick to keep your device steady.
MSRP: $29.95
Sale Price: $22.95 (23% off)
HUDWAY Glass Heads-Up Navigation Display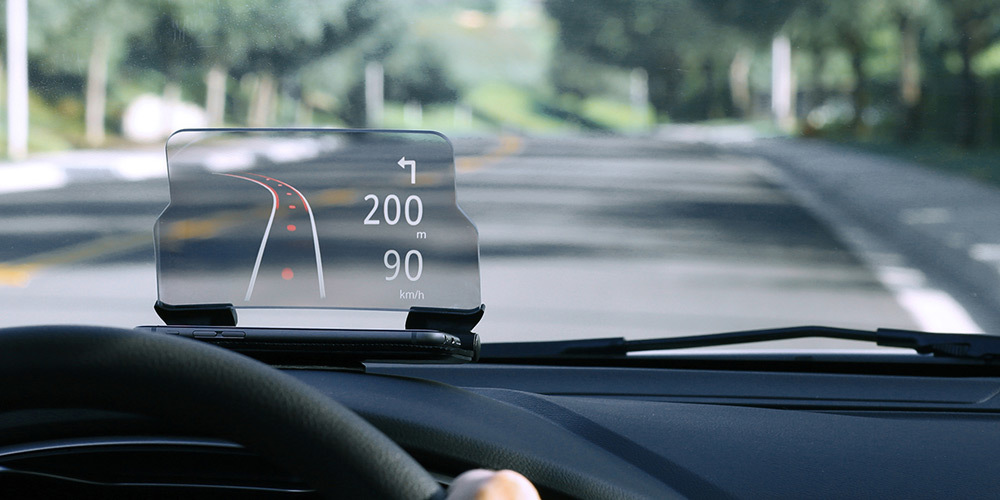 This heads-up display lets you project your phone's navigation details directly on top of the road to give you a clearer picture and prevent your gaze from wandering while driving.
MSRP: $59.95
Sale Price: $49.95 (16% off)
Layze Flexible Universal Car Mount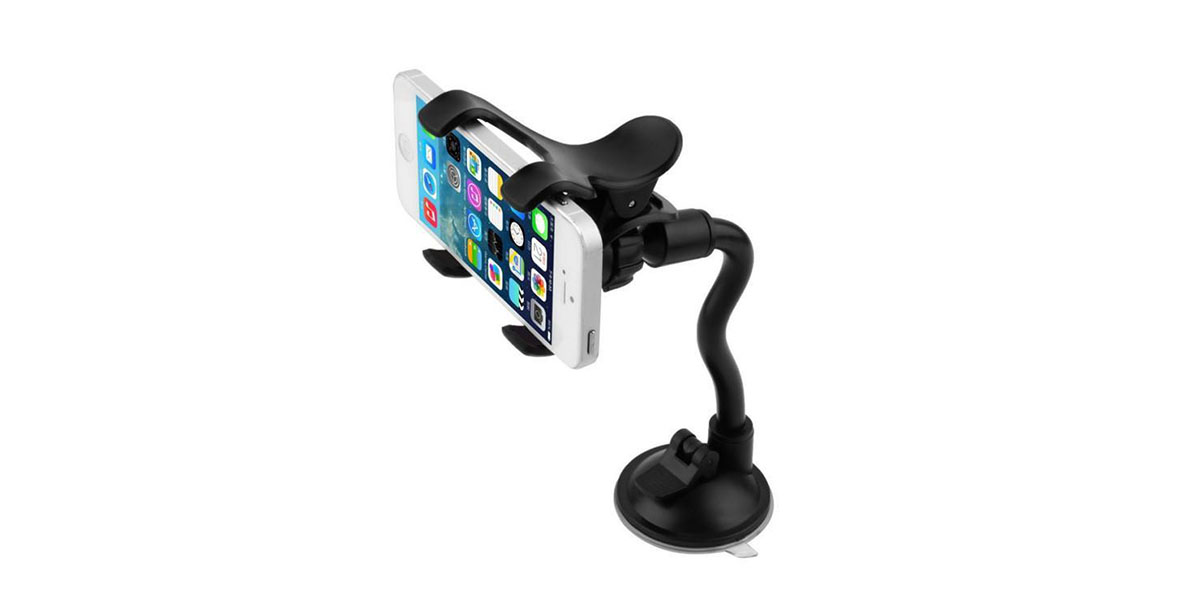 Attach this lightweight phone holder onto your windshield or dash and tilt, turn, or adjust it any way you want with its gooseneck mount.
MSRP: $49
Sale Price: $12.99 (73% off)
Car Plug-In Air Purifier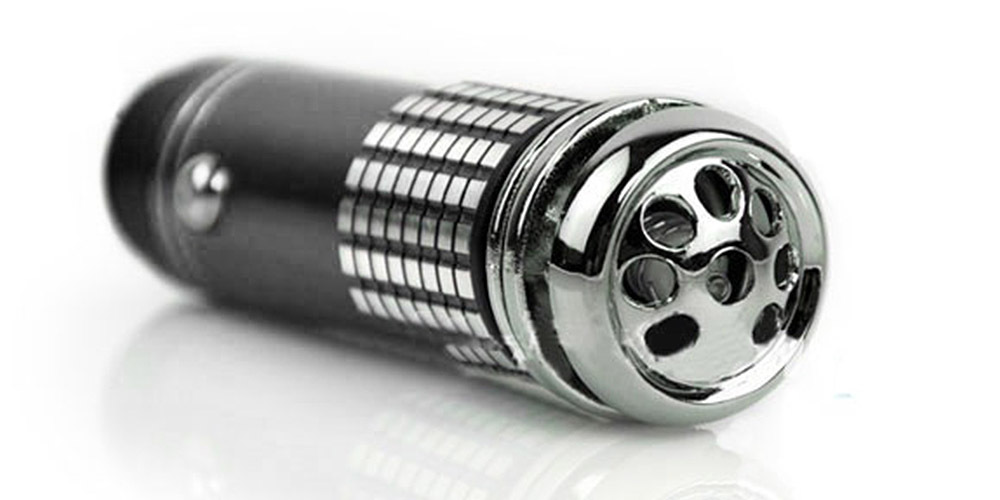 Don't just cover up your musty car's scent; use this plug-in air purifier with a built-in ionizer to filter out foul odors and irritating allergens and keep it smelling fresh.
MSRP: $89
Sale Price: $19.99 (77% off)
Autowit Fresh 2 True HEPA Car Air Purifier & Humidifier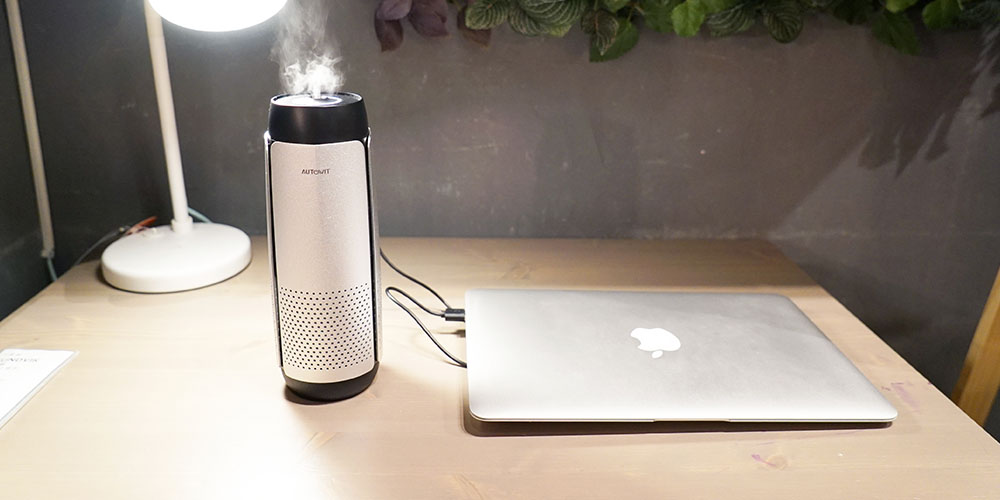 Maintain your new car smell, no matter what's happened in there, with this air purifier and diffuser that you can adjust depending on the level of odor.
MSRP: $79.99
Sale Price: $58.99 (26% off)
Sinji Magnetic Car Mount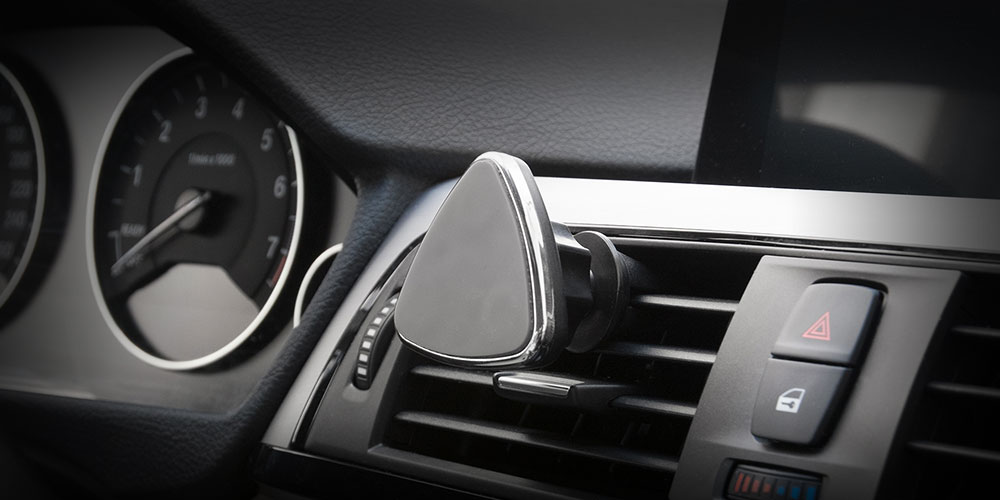 This lightweight, triangular car mount uses a tilt mechanism and powerful magnetic field to keep your phone in place without risking scratches.
MSRP: $29
Sale Price: $17.99 (37% off)
Chargers
GRAVITIS Wireless Car Charger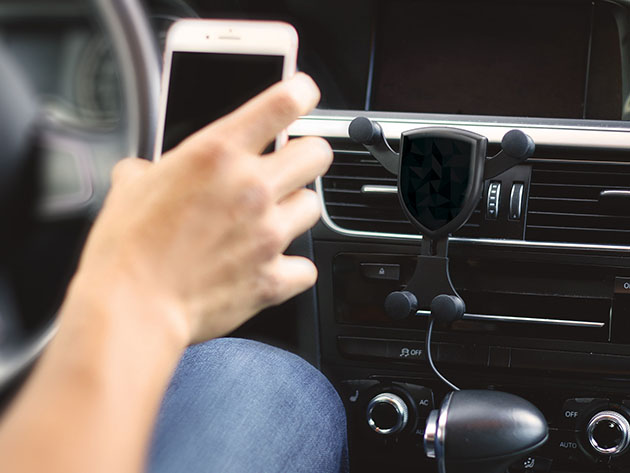 This wireless charger not only juices p your Qi-enabled phone but also keeps it mounted in place while you cruise.
MSRP: $28.99
Sale Price: $19.99 (31% off)
CRESUER ENEGARM 2 Smart Auto Clamping Fast & Safe Wireless Car Charger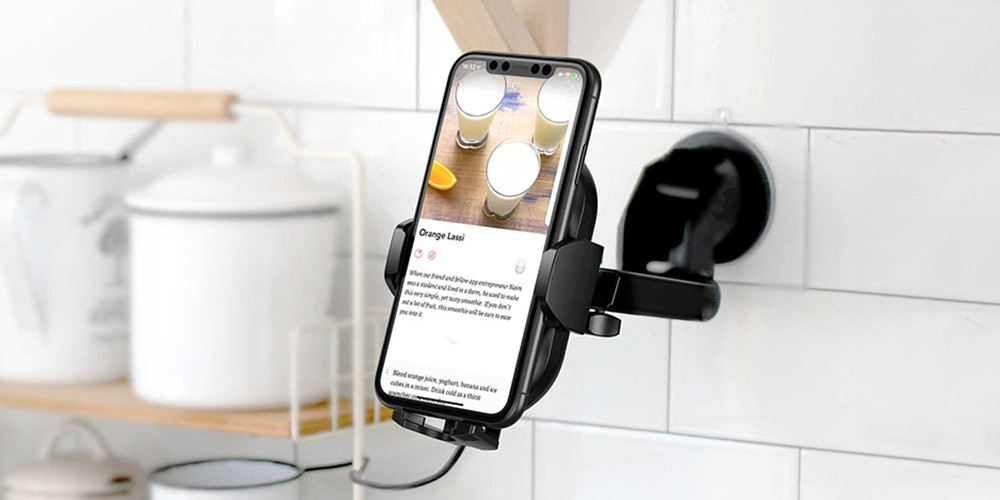 The ENEGARM 2's bracket mounting can be placed anywhere you wish, but it's ideal for driving as it stays stable even through the bumpiest rides. Plus, it can charge your Qi-enabled phone with up to 10W of wireless power.
MSRP: $49.99
Sale Price: $34.99 (30% off)
BESTEK 200W Car Power Inverter With 2 AC Outlets & 2 USB Ports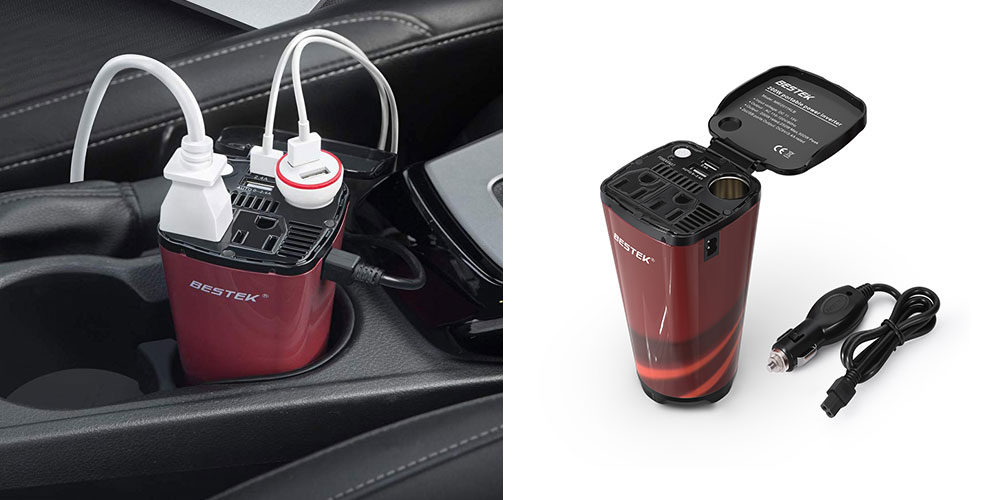 This power hub fits in your car's cup holder and supplies you with 200 watts of continuous DC to AC power and 400 watts of peak power, as well as AC outlets, two USB charging ports, and a 12V cigarette lighter socket.
MSRP: $27.99
Sale Price: $24.99 (10% off)
AIR Ionic Car Air Purifier & Charger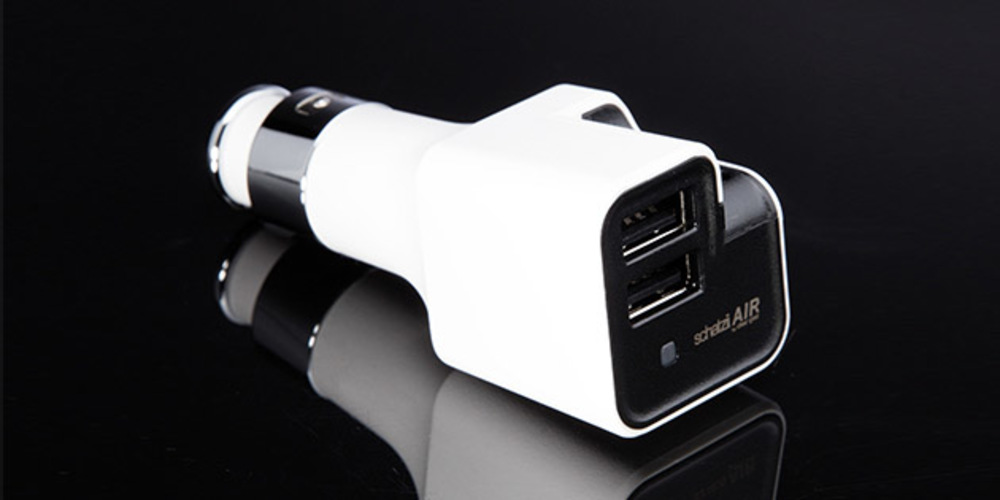 Juice up your devices via USB while removing smoke, dust, pollen, pet dander, and other toxic fumes from the air using the Air IONIC.
MSRP: $50
Sale Price: $34.99 (30% off)
T-BONE All-In-One Car Charger, Light & Battery Pack White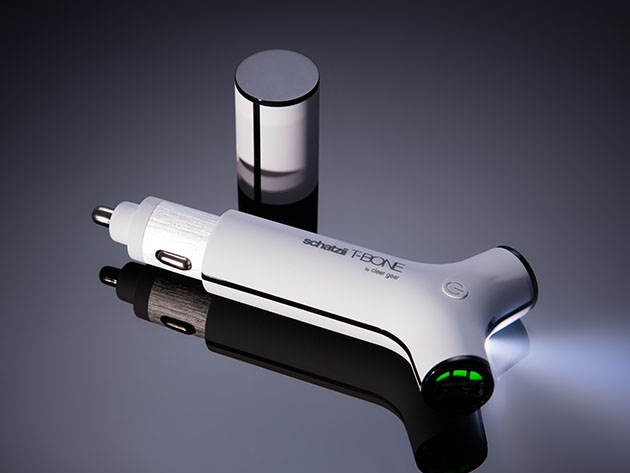 Not only does the T-BONE All-In-One Charger function as a car charger with dual ports for juicing up your devices, but it also doubles as a 2,600mAh power bank to provide a charge to your phone outside the car. Plus it packs a bright LED torch flashlight as a bonus.
MSRP: $50
Sale Price: $24.99 (50% off)
Exocharge 3-Port USB Car Charger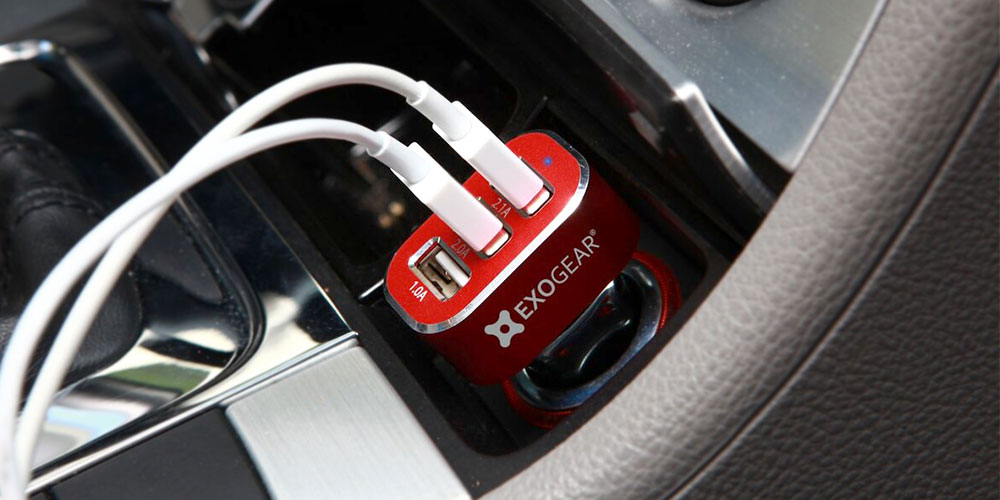 Sleek and compact, the Exocharge plugs into your cigarette lighter and delivers rapid charging to three USB devices at once.
MSRP: $19.99
Sale Price: $14.99 (25% off)
Twin Ports 3-in-1 USB Car Charger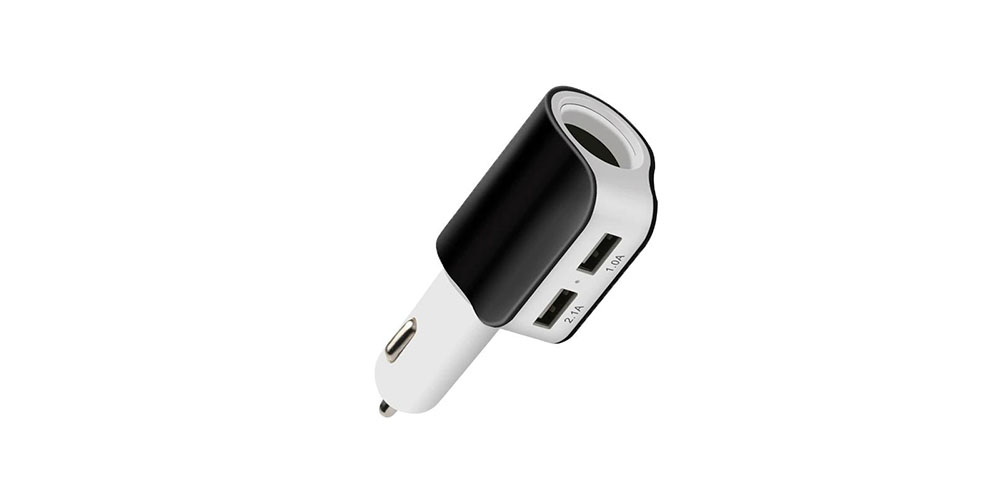 Plug this baby into your car's cigarette lighter and it can keep three USB devices energized on the road without the fear of overheating or short-circuiting.
MSRP: $29.95
Sale Price: $12.99 (56% off)
Source: Read Full Article