41 Christmas Puns For Instagram, Because It's Time To Make It Rein, My Deer
Christmastime has officially arrived, and you are more than ready to sleigh the holiday season. The party invites are rolling in, and your winter bucket list is getting longer every time you open up your Insta feed and see a festive activity. There's gift shopping and baking to do with your besties, and a ton of holiday movies to watch with your pup. There's that eggnog latte that's calling your name from the dessert bar down the block, and holiday light displays in your town you need to check out. With so much fun to be had, you'll want to remember it all by posting the memories on the 'Gram. Though, you're so busy with wrapping presents and singing carols, that you likely need help with Christmas puns for Instagram captions.
I'm here to save the day with a list of clever captions that are ready to use. However, these aren't your average captions. These are puns — aka, the funniest and most delightful kind of captions you can post. Puns are like looking at Christmas lights with a warm mug of hot cocoa in hand. They are sure to make just about anyone smile, so while you still have tons of things to do before Santa comes to town, remember the memories with these 41 Christmas puns.
Every Hallmark Christmas movie night with your squad or snowball fight with your SO can be documented with a selfie or boomerang. There's no need to stop the fun, so continue to jingle all the way all December long. Happy holidays, everyone!
1. "Hey Christmas Tree, you got a lot of balls coming in here dressed like that."
2. "But first, let me take an elfie."
3. "It's the most wine-derful time of the year."
4. "May your days be meowy and bright."
5. "Have a meowy Christmas."
6. "What's up, my Grinches."
7. "Meowy Christmas and happy howlidays."
8. "What happens under the mistletoe stays under the mistletoe."
9. "Oh, Christmas tea. Oh, Christmas tea."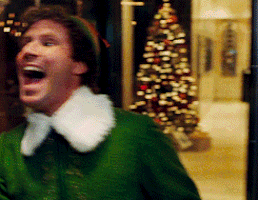 10. "Your decorations look treemendous."
11. "Fa La La La La, La La Llama."
12. "Hoppy Holidays, all!"
13. "Thanks for bearing with me this holiday season."
14. "We fish you a merry Christmas."
15. "Hap-Bey Holidays."
16. "Sleigh my name, sleigh my name."
17. "We sleigh all day."
18. "All my jingle ladies. All my jingle ladies."
19. "Dachshund through the snow."
20. "There's snow place like home."
21. "If you don't like my Christmas puns, you're rude-olph."
22. "Lighten up, it's Christmas!"
23. "The tree and I are getting lit this Christmas."
24. "Have a Merry elfin' Christmas."
25. "Taking an elfie with my besties."
26. "All I want for Christmas is ewe."
27. "Oh deer, Christmas is here."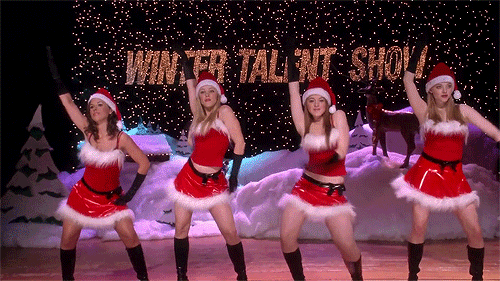 28. "Make it rein."
29. "Owl be home for Christmas."
30. "Treat your elf."
31. "I'll be gnome for the holidays."
32. "I'm eggcited for eggnog."
33. "Ornamentary, my dear Wattson."
34. "Just hanging with my ornaments."
35. "Whale you kiss me under the mistletoe?"
36. "Have a Christmas like no otter."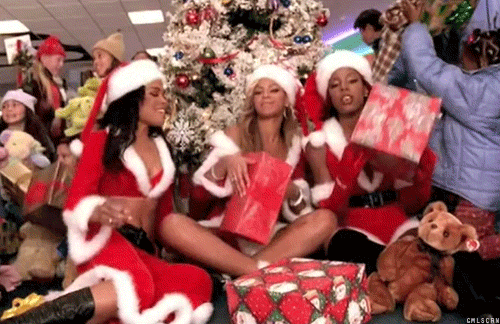 37. "'Tis the seasoning."
38. "I know when those sleigh bells ring, that can only mean one thing."
39. "'Tis the season to be jelly."
40. "We whisk you a merry Christmas."
41. "It's penguining to look a lot like Christmas."
Source: Read Full Article