5 Lazy Date Ideas For When You're Tired, But Still Want To Hang Out
Ever since it started getting dark around 4:30 p.m., I've been feeling oh-so-very tired, and with all of the hustle and bustle around the holidays and wrapping things up for the year, the idea of planning something to do for the weekend feels like a massive amount of work. But when you're in a relationship, it's always nice to make a bit of effort and plan to do something fun together, even when you are oh-so-very tired! If you're feeling stressed and spent from your week, here are some super easy lazy date ideas for when you're tired but still want to spend some QT with your honey.
Not all date nights need to involve spending a ton of money on a fancy dinner, or seeing a movie in a theater, or getting super dressed up. Sometimes the best moments you can spend with someone you love are just simply being together at home. Especially when it's chilly out and the week had you running around like a superhero, the idea of staying home, being cozy, and reconnecting with your partner sounds like heaven. Here are a few ways to have an easy plan for a chill evening at home with your loved one — minimal effort required!
Movie Marathon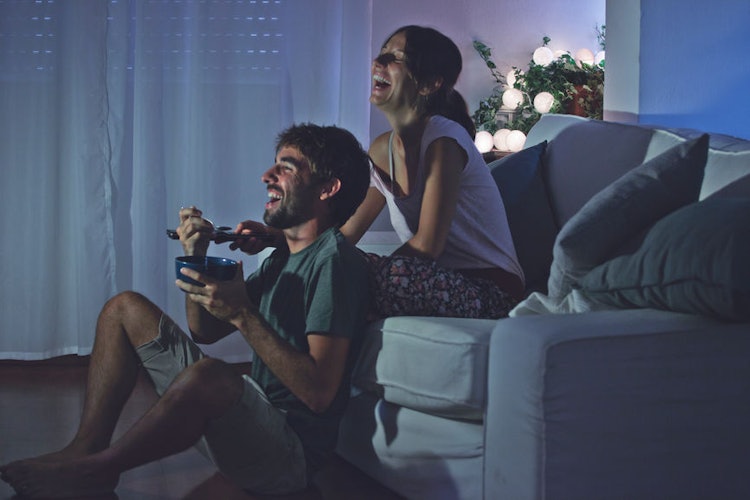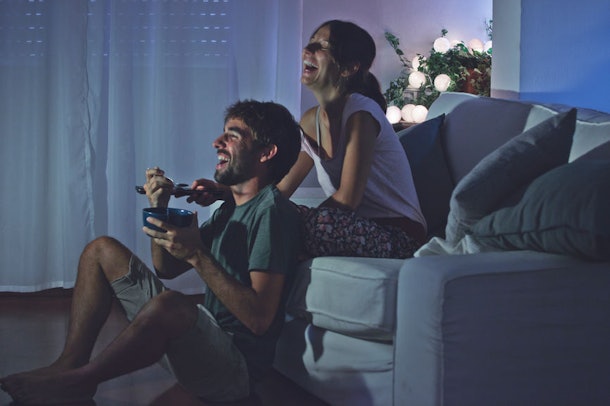 This idea is perfect for a cozy evening in with your bae, because you two can cuddle on the couch together, watch a bunch of movies you've been meaning to see, and it only requires extending the effort of lifting the remote. With Netflix, Apple TV, and Hulu offering viewing options galore, you can truly have your pick of movies. I love the idea of doing an "opposites attract"-themed movie marathon where you choose movies from opposite genres, like a rom-com followed by a horror pic. Oh, and Postmates some popcorn while you're at it!
Get Busy… In The Kitchen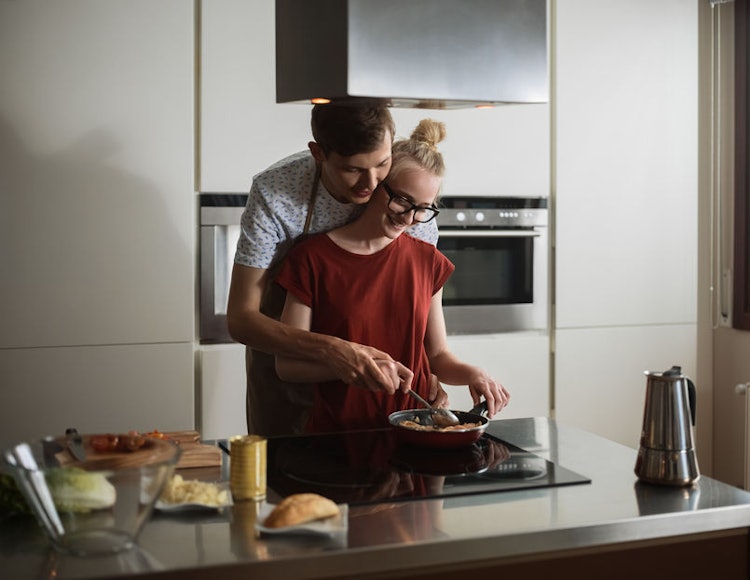 Even if you're not a natural whiz in the kitchen, there's something fun about rolling up your sleeves and tackling a project with your sweetie. Instead of ordering in your usual Thai take-out, plan to cook for each other tonight! With a little preparation ahead of time, you can shop for everything you need or sign up for an ingredient and meal prep service. Open a bottle of wine, follow the recipe, and pretty soon you two will be sitting down to a lovely home-cooked meal together. Bon appétit!
Potluck Party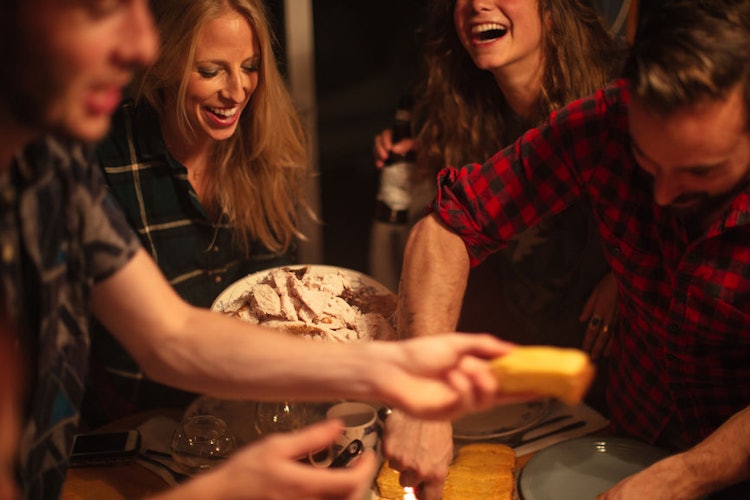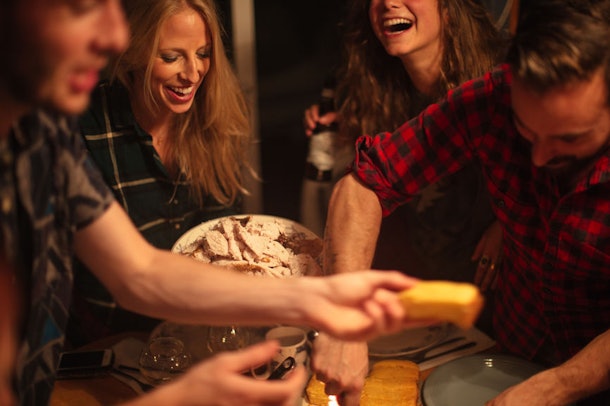 Hosting can be a bit stressful when it comes to having plenty of food at the ready, every drink option on hand, and your place sparkling clean. Consider throwing out an invitation to a few close friends to come over for a potluck night, where everyone brings a dish. That way you're only responsible for a portion of the evening, and everyone can pitch it to make it super easy for the group. Ask Alexa to play some tunes, light a candle, and you have an instant, low-key party.
Game Night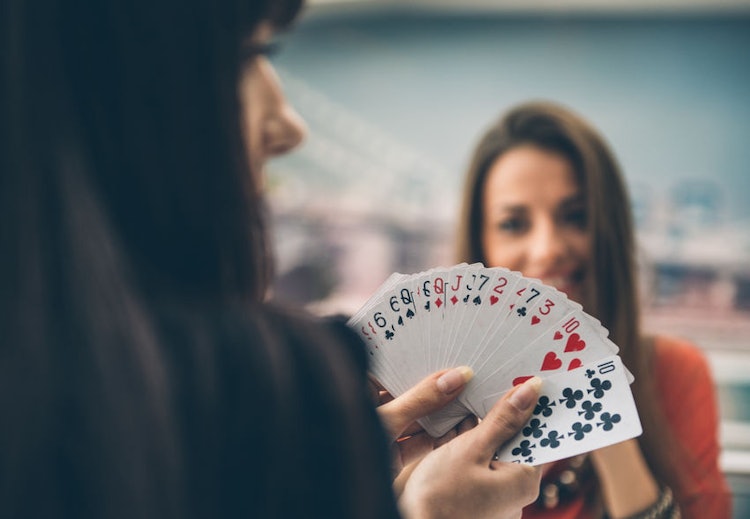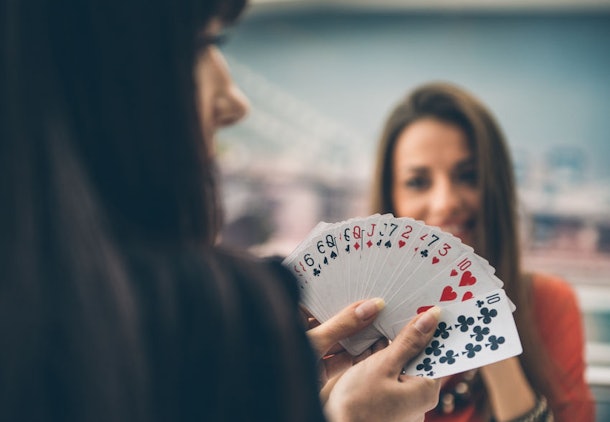 While playing games in a relationship could spell trouble, literally playing games with your partner can be a lot of fun. Go old-school with some classic board games like Scrabble, Monopoly, or Boggle. If you want to get stylish with it, there are some really gorgeous chess sets that will make your home game night very 'gram-worthy. And of course, you can always whip out a deck of cards and place some bets… something fun to get a healthy (and maybe sexy) competition going!
Home Spa Night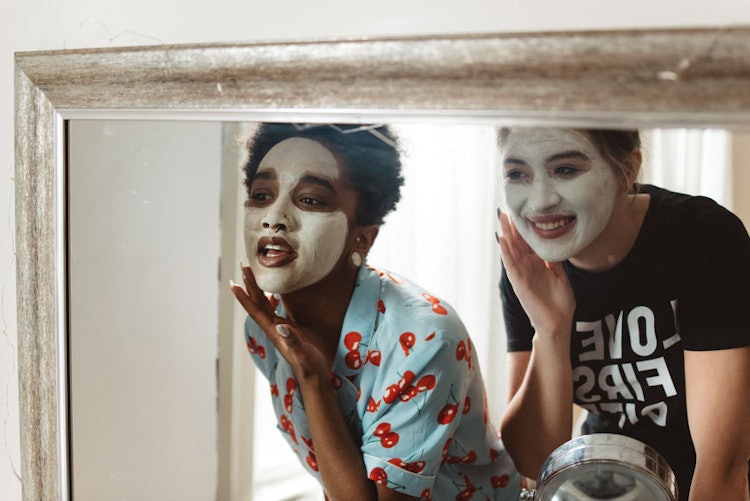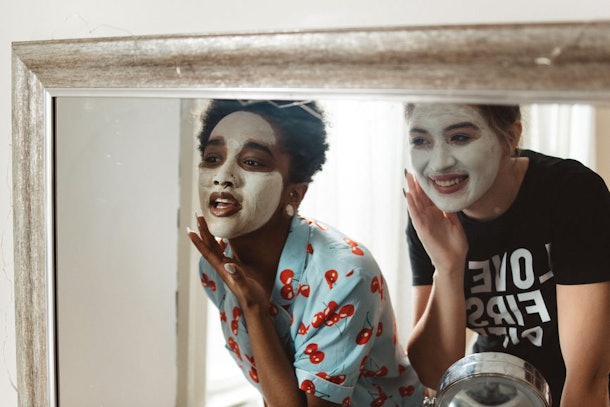 Self-care is a hot buzzword right now, and for good reason. Sometimes doing a face mask, deep conditioning your hair, and taking a long soak in the bath can make me feel like I've really got my life together. Consider having a home spa night with your honey! You can share a bubble bath together, snap some fun selfies with a black charcoal peel-off face mask, and let the stress of the week melt away.
So while simply spending time together is always good for a relationship, having a plan — no matter how simple — can help enhance your quality time together. If it's spending time with a few of your closest friends, challenging each other to a friendly Scrabble game, or relaxing in a bubble bath together, you and your honey will have a lovely time together, no matter how totally tired you both are.
Source: Read Full Article