5 Ways Aladdin Will Feel Like a Whole New World
Who's ready to return to Agrabah?
Magic carpet rides to the famed city won't be taking off until May 24, 2019 when Disney unveils their live-action adaptation of their beloved '92 animated classic, Aladdin. (It'll be a busy year for Disney fans, as Aladdin will be bookended by the Dumbo adaptation out in March and The Lion King in July.) But ever since the Mouse House released the first teaser trailer for the film earlier this month, we've been more than ready to return to the story of that titular street rat and his Middle Eastern escapades.
And though it seems we can expect a mostly faithful adaptation, something the studio pulled off perfectly with last year's live-action re-imagining of Beauty and the Beast, the powers that be are making a handful of changes this time around. Suddenly, "A Whole New World" feels more appropriate than ever.
But what, exactly, will be different, you ask? Allow us to break it down.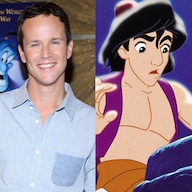 Photos
Aladdin Cast: Where Are They Now?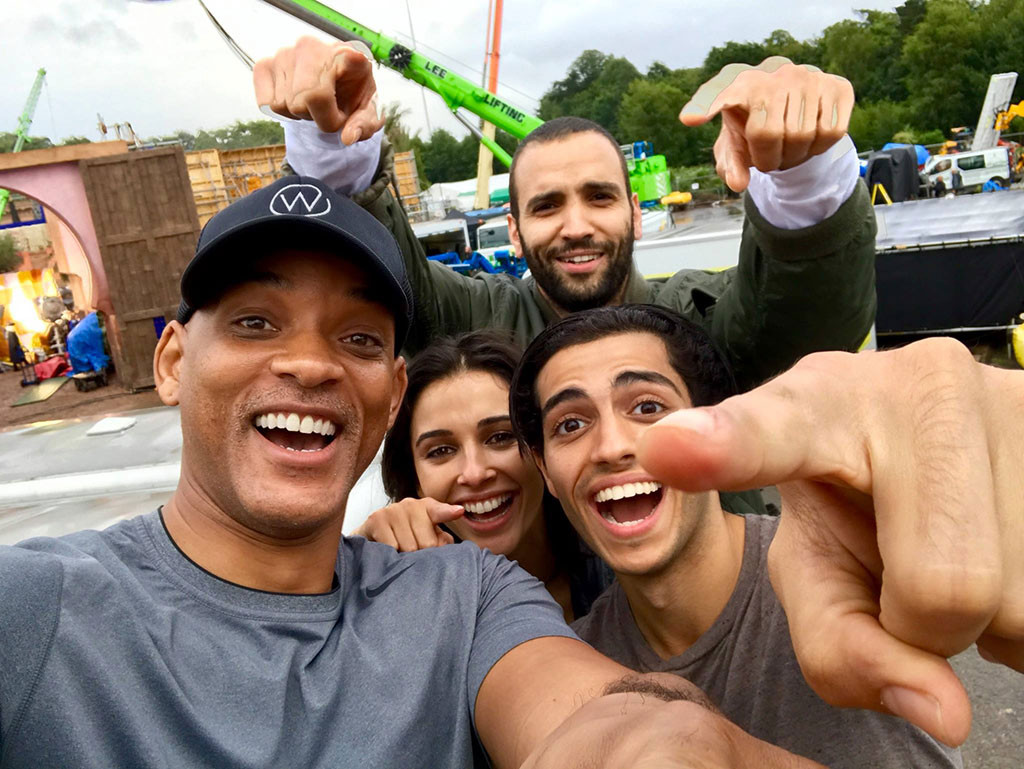 Facebook
1. Will Smith's "Fresh" Genie
Unarguably, the live-action adaptation's biggest star—and its biggest selling point after the general nostalgia of it all—is Smith and his (we're assuming) harem pants, as he'll be assuming the pivotal role of the Genie. Now, we all know there's no replacing the late Robin Williams, whose voice work as the original's blue source of comedic relief is a masterclass in the art form. And everyone involved knows it as well.
"No one can replicate the iconic performance by Robin Williams, and we wouldn't want them to," Disney executive Catherine Taff revealed at the film's CinemaCon panel this past April. So, how will Smith make the character his own?
"Let's just say, he's a little Fresh Prince, a little Hitch, and a whole lot of attitude," the exec added. And as footage shown during the event reportedly revealed, Smith's Genie will look a lot like Smith himself, albeit with a mostly shaved head and ponytail.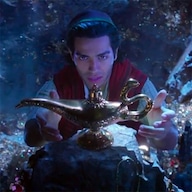 Read
Aladdin's First Live-Action Trailer Introduces a Whole New World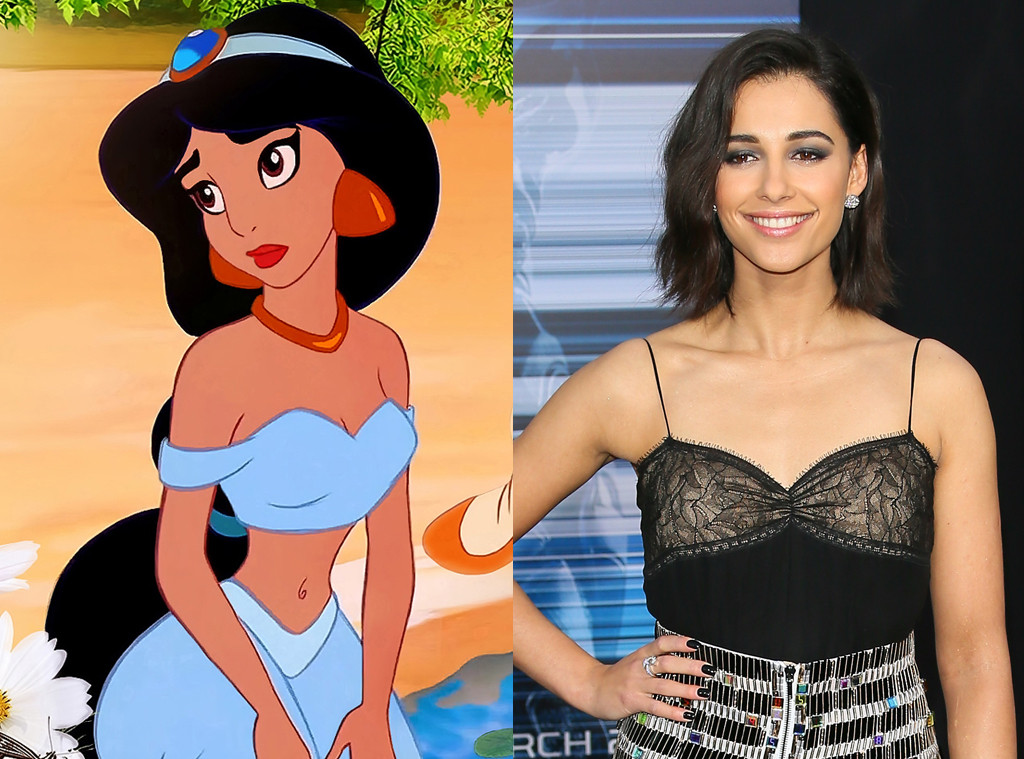 Disney; JB Lacroix/WireImage
2. A "Multidimensional" Jasmine
Power Rangers actress Naomi Scott will be bringing Princess Jasmine to life—despite some initial backlash over casting a non-Arab actress (Scott is British and of Indian descent). And as the star described her version of the character in a Nov. 2017 interview with The Hollywood Reporter, she admitted that 2018 Jasmine has a whole lot more agency.
"I love what Disney is doing at the moment with their princesses — going from animation to live-action and making those animated characters real human beings," she told the publication. "Being a female character is also about being a real person, and guess what? [She] can be strong and have fun, but also get it wrong and be emotional. She's a multidimensional woman, and she doesn't have to just be one thing. So in this movie, you see her go on such a roller coaster, as opposed to her one goal being to fall in love or get married."
And not only that, but Jasmine just might be on a path to become Agrabah's leader and not just its prized princess. "You really get in this adaptation of the movie that her heart is for her people, and her main objective is what's best for her kingdom," Scott added. "And you really get a sense that she has those leadership qualities within her."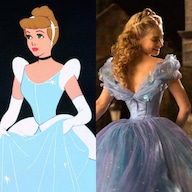 Photos
Animated Disney vs. Live-Action Disney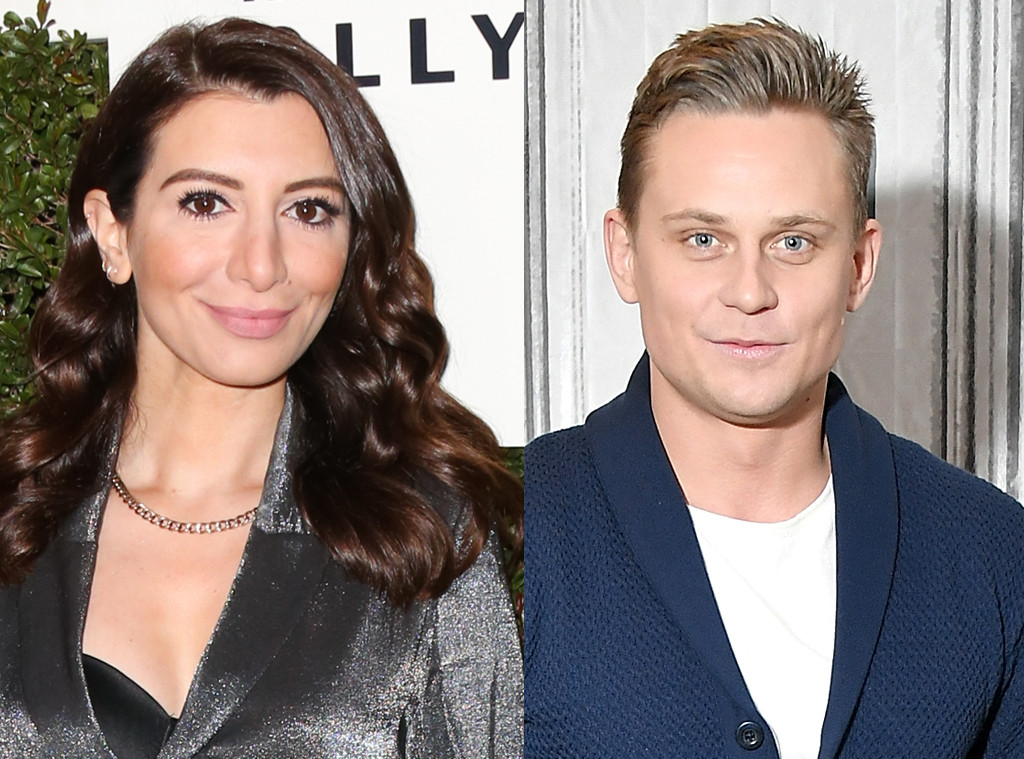 Paul Archuleta/FilmMagic
Michael Loccisano/Getty Images
3. New Characters
Jasmine's newfound agency won't be the only difference to her storyline. She's also gaining a handmaiden named Dalia, who'll be played by Saturday Night Live vet Nasim Pedrad. The addition adds some much needed girl power to a story that was originally sorely lacking in it—not to mention giving the princess someone to talk to who isn't her pet tiger.
"I never realized it, but in the animation, Jasmine is really the only female character — isn't that crazy?" Scott told THR. "The Dalia character is so important to this movie because she's the only other female character. She may be the handmaiden but they're best friends; they're so close because they've grown up together. So we wanted people to watch the movie and see Jasmine's relationship with another woman, and be like, 'Ah, that's what I'm like with my girlfriend,' or 'We would so do that if I was in that position.' That's something that's missing from the animation."
Additionally, the princess will have another suitor vying for her attention in the form of Billy Magnussen's Prince Anders. And, as you can expect, the decision to add a white character into the world has been met with some rather voracious criticism on social media.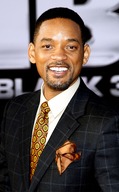 Read
Will Smith Grants Our Wish by Unveiling Live-Action Aladdin Poster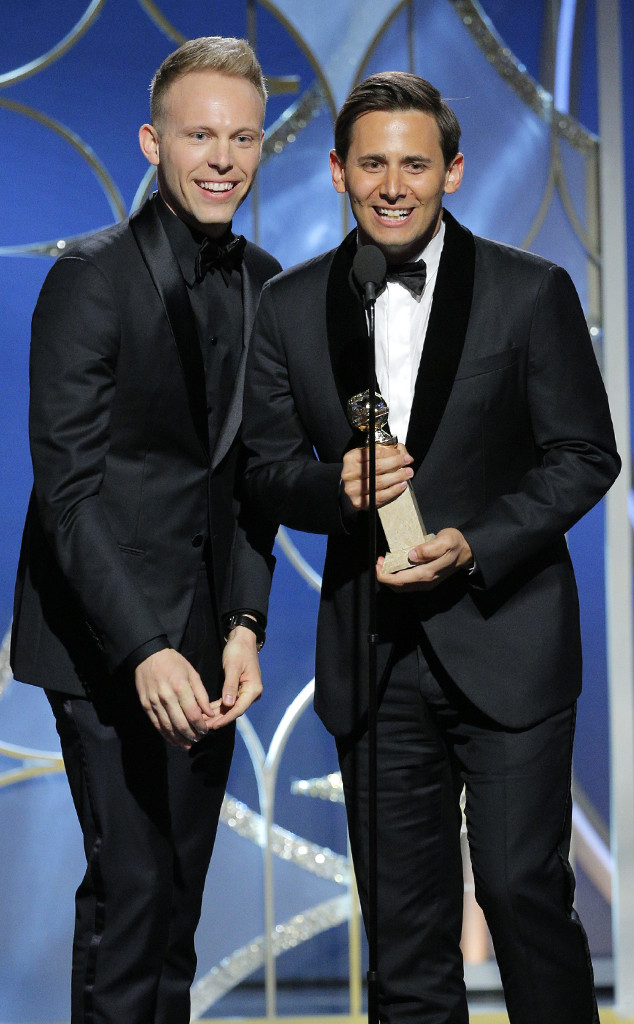 Paul Drinkwater/NBC
4. New Songs
You can't get an Academy Award for Best Original Song if you don't have any new material. And we know Disney wants that Oscar. So they tapped two of the hottest songwriters in the game, La La Land and The Greatest Showman composing duo Benj Pasek and Justin Paul, to collaborate with the animated feature's Oscar-winning composer, Alan Menken.
Ans as the duo revealed to Variety in August, they were able to work on two new tracks for the film. "We got to write a new song for Jasmine," Paul told the trade publication. "Alan wrote a beautiful piece of music and [Scott] is incredible."
And the other? Aduet for Aladdin (played by newcomer Mena Massoud) and Jasmine. "It's a sweet song," Paul teased.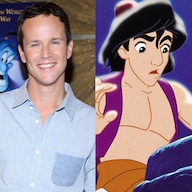 Read
Aladdin's 25th Anniversary Celebrated by Past and Present Cast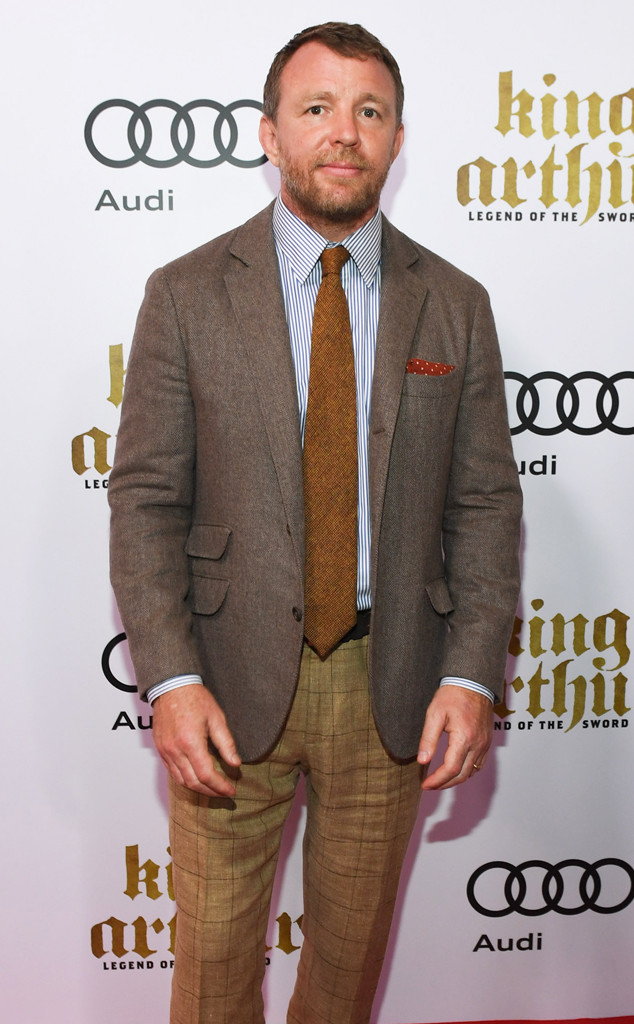 Sonia Recchia/WireImage
5. An Unlikely Director
When Guy Ritchie was announced as Disney's choice for director, it admittedly took a second for everyone to wrap their head's around the idea. After all, what would the guy who brought hypermasculine films like Snatch and the Sherlock Holmes franchise to life, know about making a Disney musical? Well, as he told Nerdist, quite a bit. "I have five kids. I know more about kids movies than I do about any other movies and in turn, I know more about Disney movies than any other brand of movies," he told the outlet in 2017. "So, it's a wheelhouse in which I'm well familiar. And I'm impressed with the quality of children's product."
Expect to see Ritchie's signature kinetic sense of action brought to the desert oasis of Agrabah, a quality that Disney was quite keen on. "Guy became interested in doing a Disney movie and we talked a lot about it. When we talked about Aladdin, he said, 'My stories are really about street hustlers. That's what I know how to do. And Aladdin is a classic street hustler who makes good.' Guy's got his own version of that story in his life. But he wanted to honor and respect the Disney of it all," Sean Bailey, president of Motion Picture Production at Walt Disney Studios, told Vulture in early 2017. "We never want to feel like we have a playbook to these things because we worry it'll make us creatively complacent. The idea of a highly energized Guy Ritchie Disney musical felt like, Oh, we haven't done that before."
Aladdin's magic carpet rides into theaters on May 24, 2019.
Source: Read Full Article