7 Easy Getaways For One-Year Anniversaries That Are So Unbelievably Romantic
If you and your bae are looking for a fun way to celebrate a one-year anniversary, treating yourselves to a getaway is a fantastic opportunity to create some romantic memories. Most importantly, you should both realize that in today's dating climate, making it to the one-year mark is most definitely an accomplishment worth celebrating. Even if you only have a few days (or a weekend) to celebrate, there are a ton of exciting places you can visit. Easy getaways for one-year anniversaries don't have to involve anything too elaborate. Something as relaxed as a staycation can be just as amazing as a pricier destination — it all depends on what works best for you and your bae.
The main goal of the trip is simple: taking some time away from all of the distractions of everyday life to focus on each other. If unplugging from the rat race is particularly hard for either one of you, then it might be a good idea to choose a place or activity in nature (maybe even away from wifi) so you can really tune-in to one another. If a city break sounds more your style, then with a little research, it's totally possible to find cheap flights to popular cities if you book far enough in advance. Below, some ideas that are sure to set a romantic tone.
1Nashville, Tennessee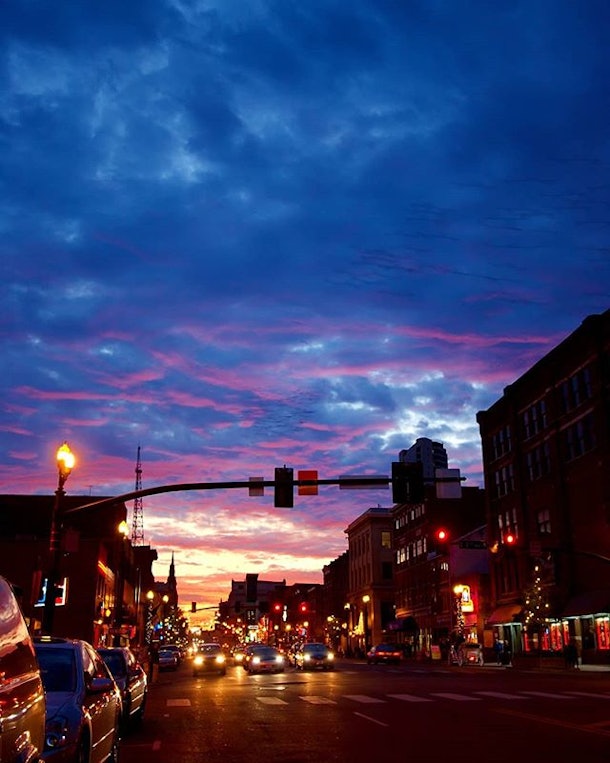 If the idea of visiting the country-music capital sounds like the perfect getaway to celebrate one year of lovin', then you and your SO are in for a treat. There are actually a ton of romantic things to do in Nashville that will definitely get the love juices flowing. Nashville has a ton of gorgeous parks, perfect for picnicking. In the evening, a horse-drawn carriage ride or concert are both perfect ways to finish off a relaxing day.
2New Orleans, Louisiana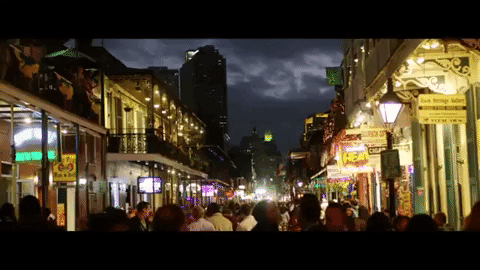 From personal experience, I really can't sing the praises of New Orleans enough. IMO, it really is one of the most beautiful and unique cities in the entire country. If you're into celebrating your anniversary with some unforgettable culinary experiences, then this enchanting city will not disappoint — the food scene here is (dare I say) too good. There's music everywhere and the vibe couldn't be more romantic and magical (especially in and around the French Quarter).
3Go Camping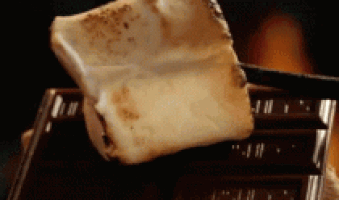 For more outdoorsy couples, going on a camping trip could be just the thing to get you in a romantic mood. The great thing about camping is that it comes in so many different packages — you can rent an RV and road trip somewhere, stay in a cottage near a National Park, or go the traditional route and pick up a tent and camp at the beach or the nearest big lake. The possibilities are endless.
4Portland, Oregon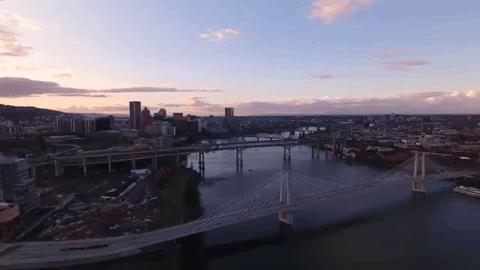 If you're looking for the perfect blend of city and nature, a getaway in the highly underrated city of Portland, Oregon is a solid option. Why not rent bikes and go for a ride to Mount Tabor (the site of an extinct volcano)? Or go on a hike and take in the beauty of Multnomah Falls. Then spend the evening roaming around the city, which is known for its alternative music and art scene.
5Denver, Colorado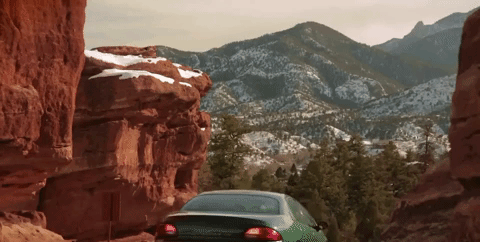 Similar to Portland, Denver is another city where the outdoors is effortlessly fused with a lively cityscape. Few things are as romantic as taking a quiet stroll through the city's stunningly beautiful Botanic Garden. If you prefer a more nostalgic activity, you can also take a tour of Hammond's Candy Factory and bond with bae over your fave childhood sweets.
6San Francisco, California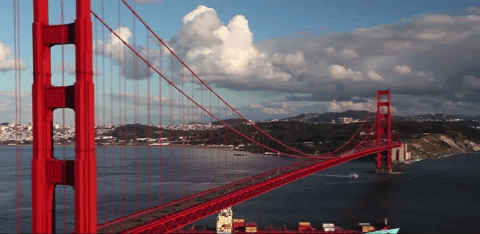 As a California native, visiting San Francisco was always something I looked forward to. Its seaside location is so cinematic, you're guaranteed to find romantic potential around every corner. Walking the Golden Gate Bridge makes for a special way to watch a breathtaking sunset, and it's something everyone should do at least once. If a boat ride is more your style, then there a ton of boat tours on the harbor that present the perfect opportunity for some epic lip-locks. You're welcome.
7Staycation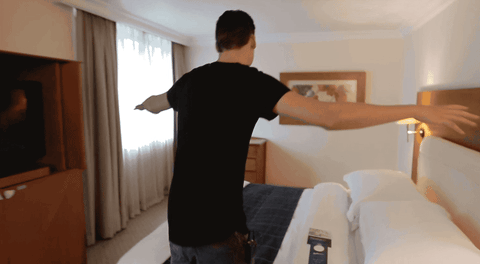 It's hardly a secret that even when booking in advance, traveling can get very expensive and not everyone is in the financial position to pack up and hit the road. Fortunately, that doesn't mean you have to forgo celebrating such an important milestone. If you've yet to enjoy a staycation with your SO, then you have been missing out. You could spend the day at a spa in your area, and treat each other to dinner at your favorite restaurant (or try a new one). For a more decadent (but still affordable) experience, consider booking a night at a hotel. (Because let's be real, hotel sex is the best.)
Planning a romantic getaway for a one-year anniversary doesn't have to be complicated. The most important thing is that you spend some quality time together. With a little effort, both of you will look back on your anniversary with a huge smile and a heart full of love.
Source: Read Full Article