7 Gift Ideas For Runners Under $20, Because Athleisure Can Be Pricey AF
To the fashionista of your squad, athleisure is a beloved trend that deems joggers chic instead of slummy. To your runner BFF, however, sportswear isn't just an aesthetic, it's a lifestyle. So when holiday season comes around, don't expect to see a new pair of designer boots on their wishlist. Instead, they'll probably be adding things like Nike cross trainers and headphones. Which is the one downside to buying gifts for athletes: Workout gear adds up. Luckily, though, when you're balling on a budget, there are plenty of awesome gift ideas for runners under $20 that'll make them happy, and save you money.
Besides, the most expensive gift isn't always the most coveted. Any present that shows your loved one you've paid close enough attention to their passions throughout the year, and that you were able to pick something out that truly reflects who they are, will speak volumes. Runners like to run, so if you can find a gift that makes their route a little more bearable, especially in the wintertime when temperatures are bound to dip, then the price tag won't matter. As my girl J. Lo once said, warmth don't cost a thing — or something along those lines.
Struggling for inspiration? Here are a few suggestions to help you hit the ground running.
A Pair Of Comfy Socks To Keep Their Feet Warm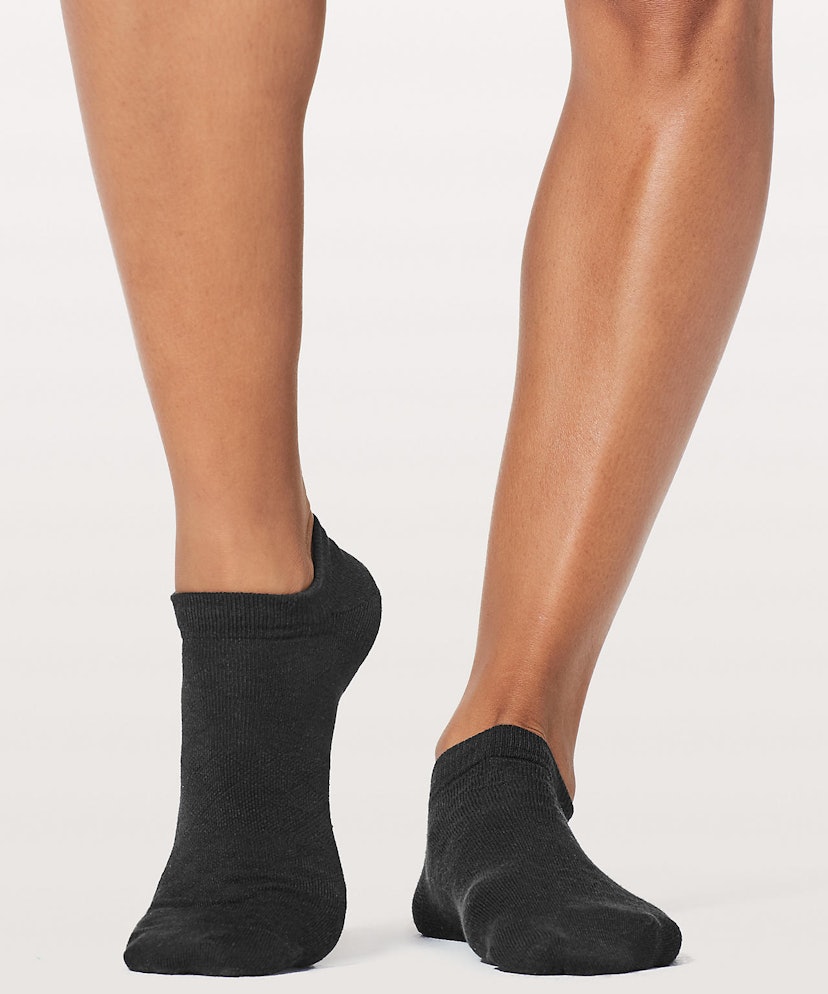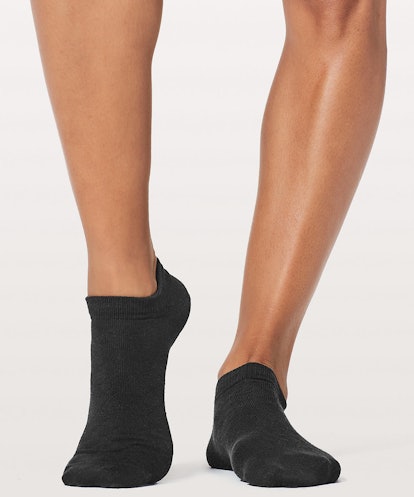 Lululemon On The Fly Sock
$10
Lululemon
Whoever said socks were a lame stocking stuffer obviously never bought a pair for a runner. If they're going to be hitting the cold, hard ground running this winter, surprise your outdoor runner with a pair of cozy socks that'll keep their soles nice and toasty, regardless of the weather conditions.
Pairs come in black, white, and a two-tone gray/white combination, with the messages "keep it" and "real" stitched into them for a little boost of motivation. They're also made with sweat-wicking yarn, so they'll still feel comfy no matter how hard you train.
A Fashion-Forward Headband That Serves A Purpose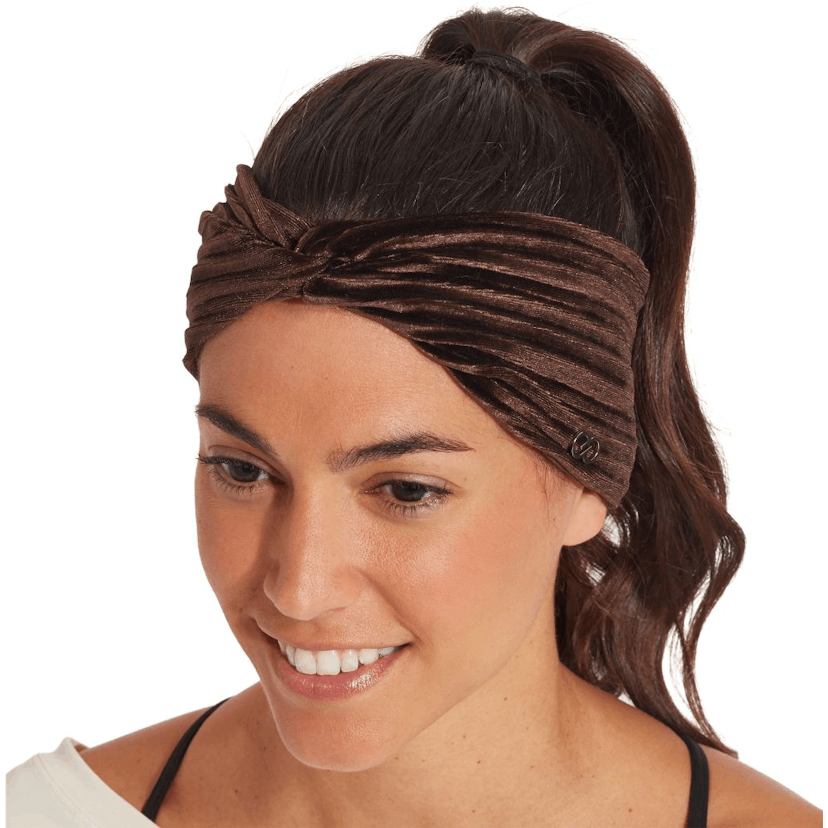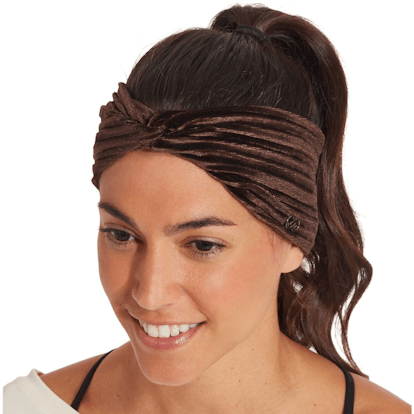 CALIA by Carrie Underwood Women's Pleated Velvet Headband
$8.40
CALIA by Carrie Underwood
Velvet is such a comfortable material, and this chunky headband from CALIA by Carrie Underwood was made wide and stretchy enough to not only fit comfortably, but to also cover the tops of your ears so they don't catch a chill.
Even if your favorite athlete doesn't fancy herself a fashionista, she'll appreciate this trendy piece once the temperatures really drop.
A Classic Pair Of Joggers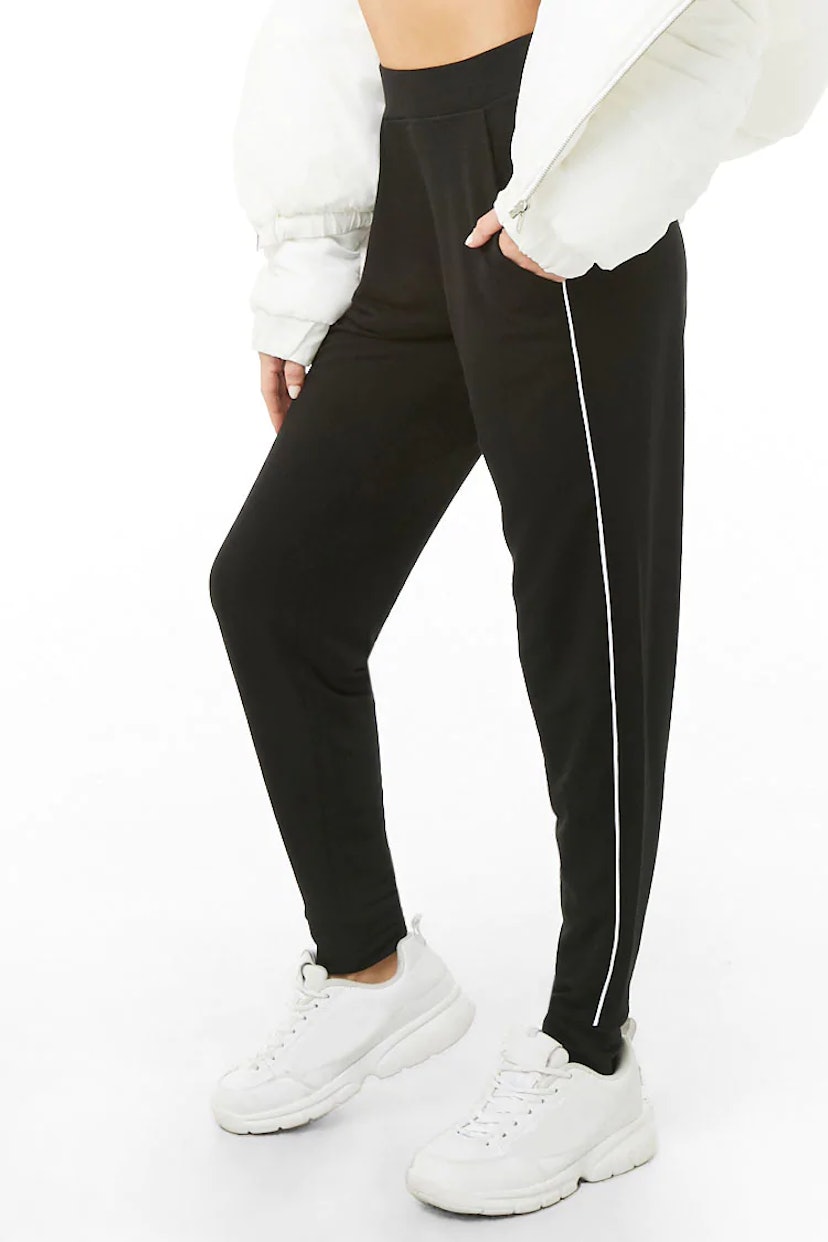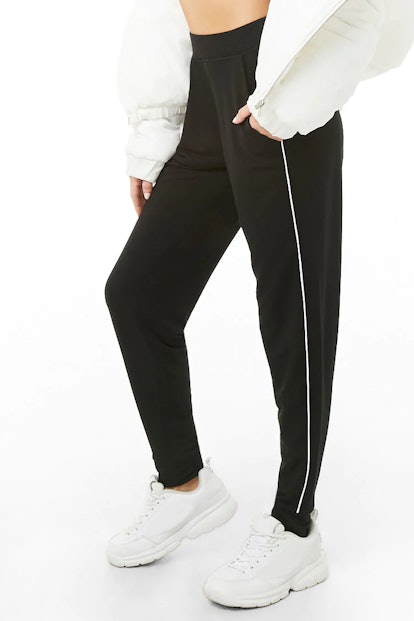 Forever 21 Active Piped-Trim Joggers
$19.90
Forever 21
I'll be honest: You're probably not going to find many good-quality joggers on the market for under $20, but this pair from Forever 21 makes the cut — and with 10 cents to spare, no less. Maybe it's the black and white color palette, the stretchy fit, or the cinching around the ankles, but these pants just look so classic to me. Personally, I think every runner needs a pair.
Text-Friendly Gloves So Their Fingers Won't Freeze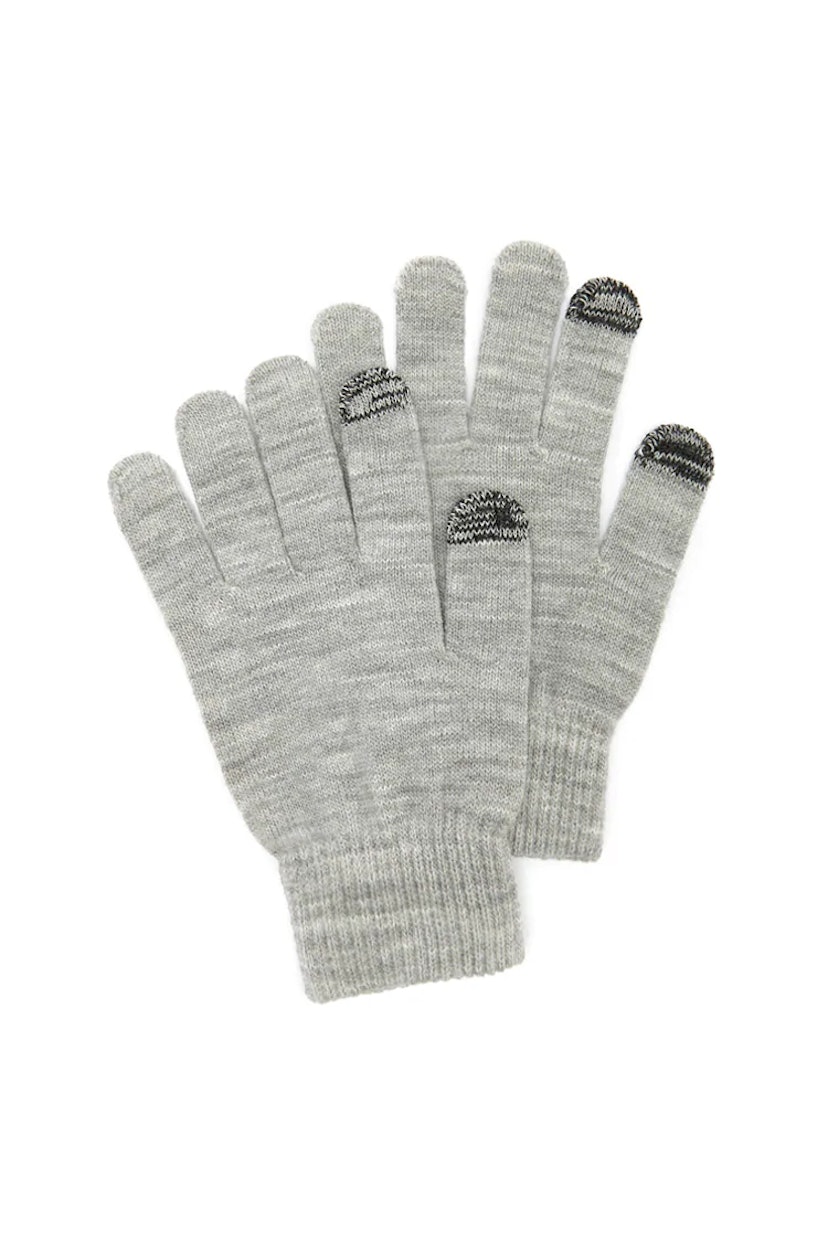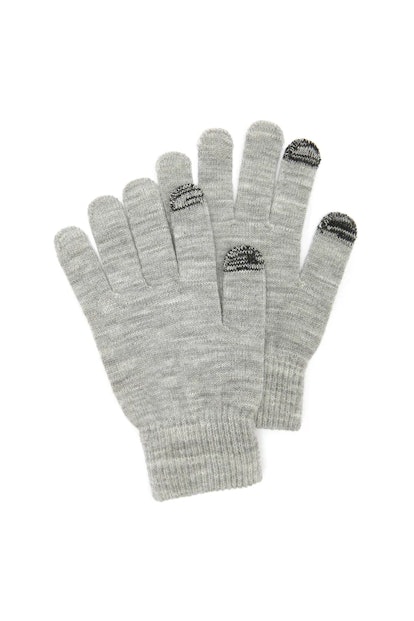 Forever 21 Tech-Friendly Heathered Gloves
$7.90
Forever 21
It's not a great idea to text and run, but just in case of an emergency, or, you know, if the perfect Insta opportunity presents itself during a run, these tech-friendly gloves from Forever 21 will come in handy. Especially when you consider the fact that, for some reason, winter feels like it lasts forever, outdoor runners will appreciate not having to sacrifice the warmth of their fingers for a phone call.
A Bright Beanie So They'll Stand Out In The Dark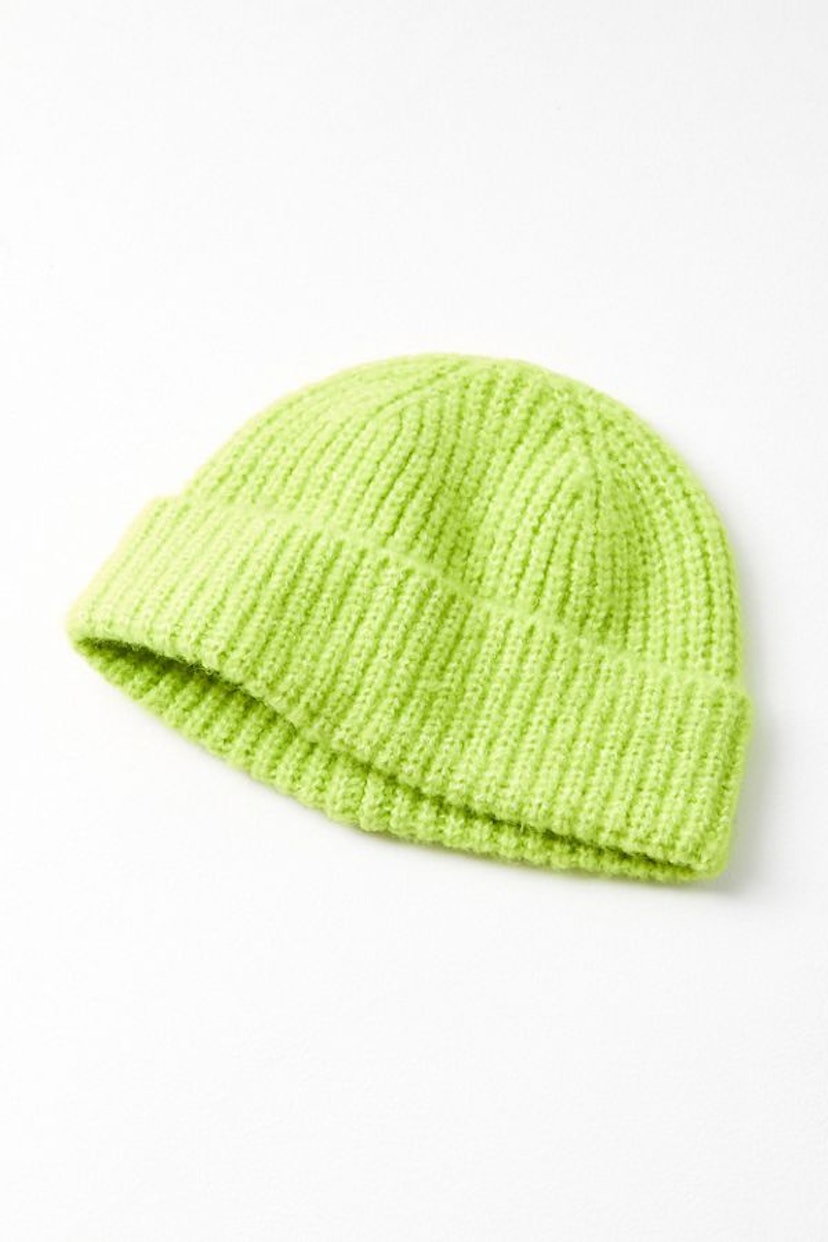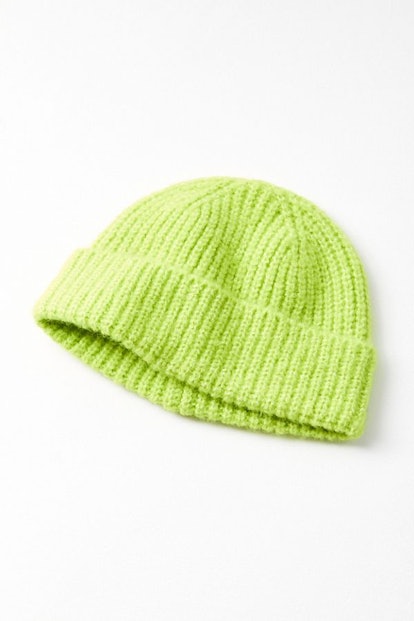 Urban Outfitters Cozy Femme Beanie
$14
Urban Outfitters
If headbands aren't their style, what about a beanie? Personally, Urban Outfitter's line of ribbed acrylic hats are one of my favorites, because they're not only stretchy and warm, they come in really bright colors like yellow (featured above), blue, and orange — which is perfect for night runners who want to make sure they're safe and easily visible in the dark to cars and bicyclists.
Remember, you can't go wrong with a gift that's both safe and fashionable.
An Audiobook Subscription For When Their Playlist Gets Tired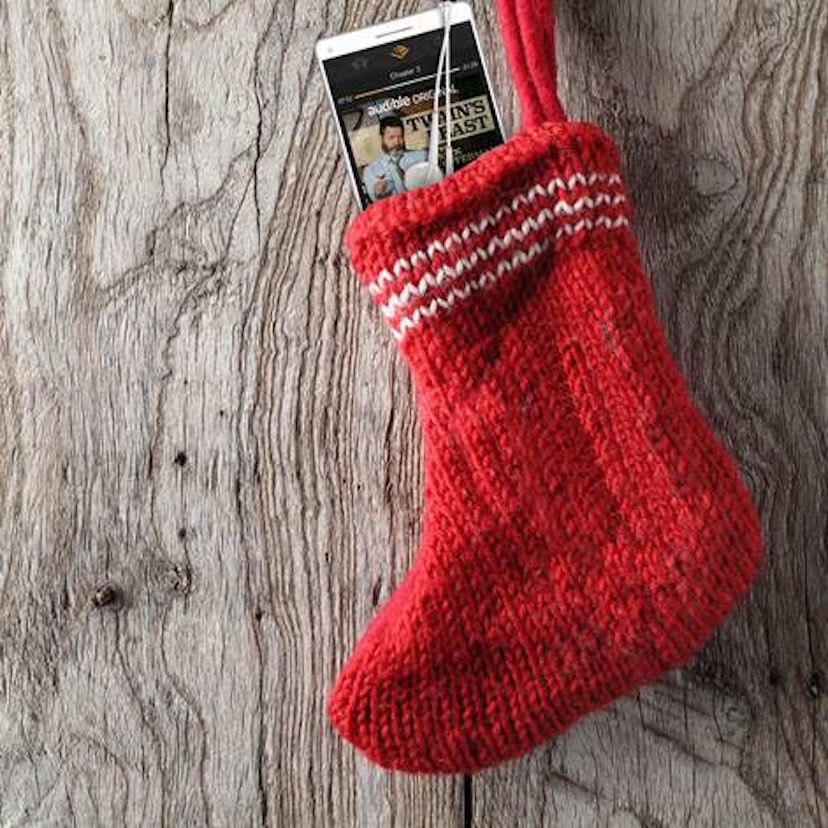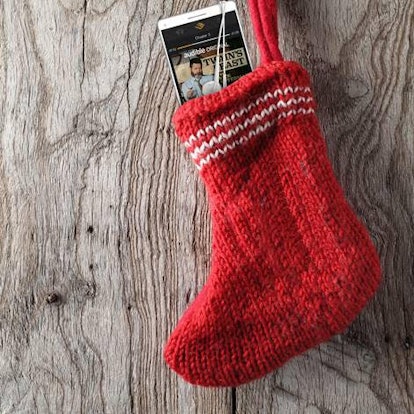 Audible Membership
$15
Audible
I know myself, and I always need to be listening to something when I run to lose myself in the workout. Usually that something is music, but if your cardio-loving friend is also a little bookish, why not give the gift of a month-long membership to Audible?
The membership will allow your loved one to browse a massive library where they can search by genre, and hear stories told by the voices of their favorite celebrities. Plus, I think it's quite a unique way to spruce up their workout routine, don't you?
Wireless Headphones To Stay On Trend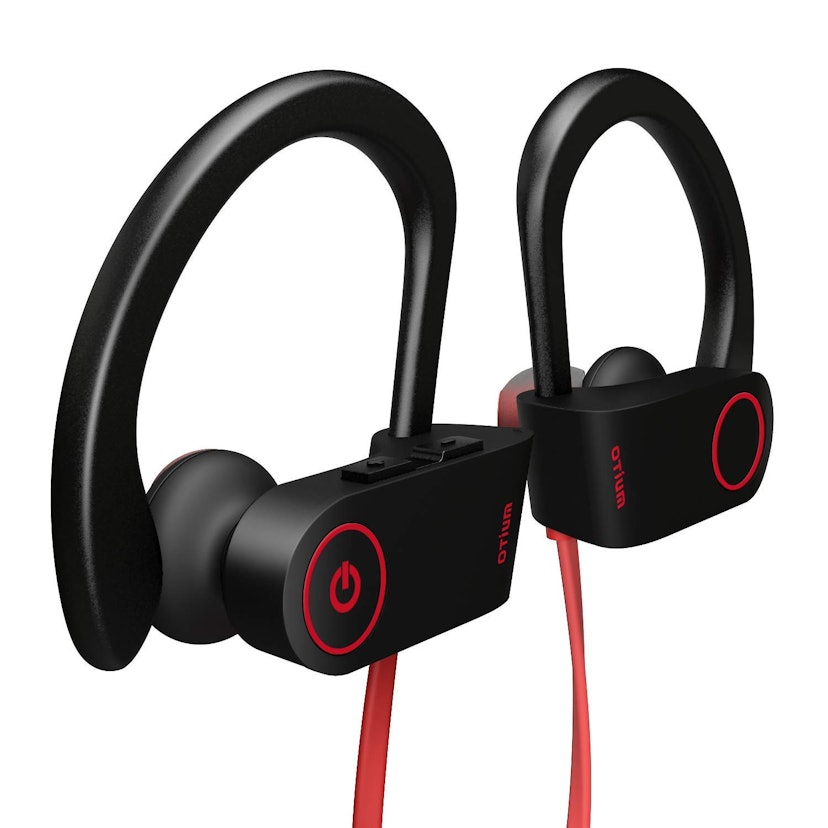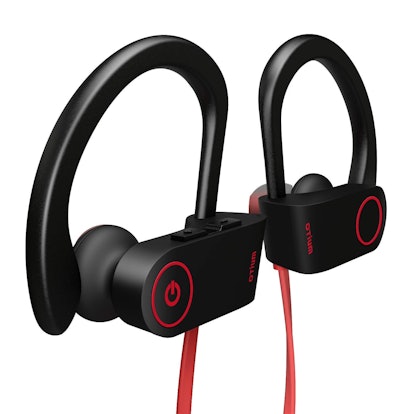 Otium Bluetooth Wireless Sports Earphones
$19.97
Amazon
You didn't actually think I'd curate an entire list of gifts for runners and not include a pair of earbuds, did you? This pair from Otium is an Amazon best-seller, and I'm willing to bet that's because a) they're wireless, and wireless buds are *all* the rage RN, and b) well, they're less than $20.
Personally, I get really annoyed when my earbuds pop out in the middle of a good run, but according to this product's description, that little hook was made to prevent slippage. Plus, the battery can run for up to eight hours before you need to charge, which is pretty solid if you ask me.
Source: Read Full Article