A Brief History of Pop Culture Male Full Frontal at the Movies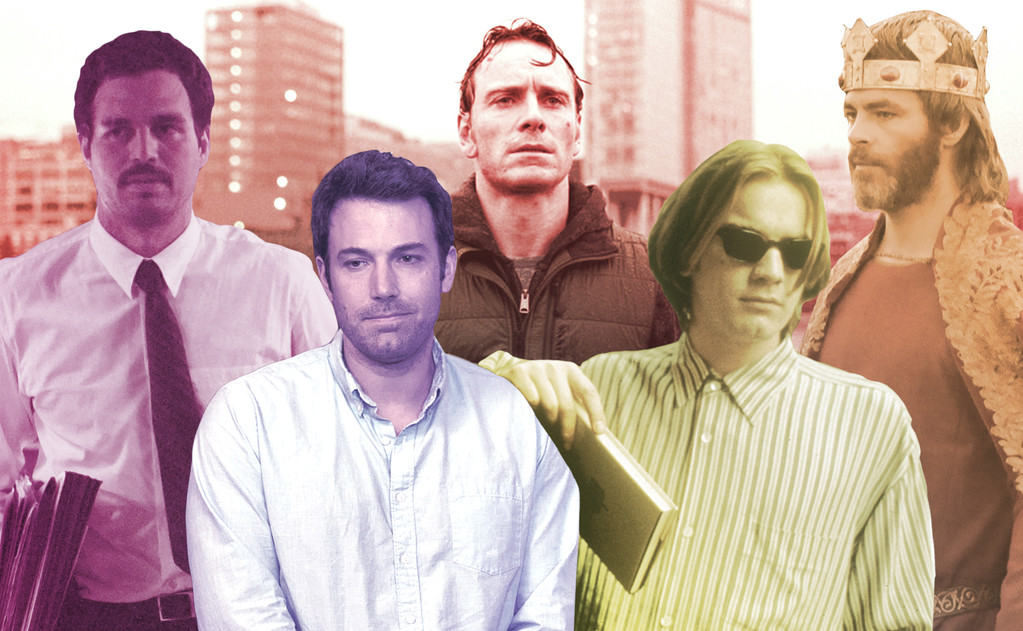 E! Illustration
Male full frontal is something of a final frontier in pop culture.
It's remarkably rare for male actors to drop trou and reveal all on camera, allowing their manhood to be immortalized on film. And when it does happen, it can generally earn the film a more restrictive rating from the Motion Picture Association of America than it would if it were a female actor baring their bits. But even with that archaic bit of ratings rulings still going on, the ever-elusive male full frontal does make it way to the movie theater from time to time.
The latest example? Chris Pine's revelatory moment in the new film Outlaw King, streaming now on Netflix. And while a historical action drama about a 14th century Scottish king who launched a war against the English army seems an unlikely source for such a moment, it's there nonetheless.
"A lot has been made about me being nude, and quite honestly, I'm only naked for—it's no Fassbender situation," Pine said in a new BBC Radio 1 interview, referencing Michael Fassbender's famous nude scene in the 2011 film Shame. "I mean, I'd certainly match him."
In honor of Pine's big moment, let's take a look at all the brave men who've come before him, willing to let it all hang out there. And as for the comparisons, we'll leave those to you, you thirsty animals.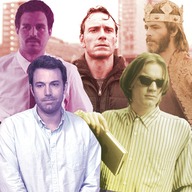 Photos
A Brief History of Male Full Frontal at the Movies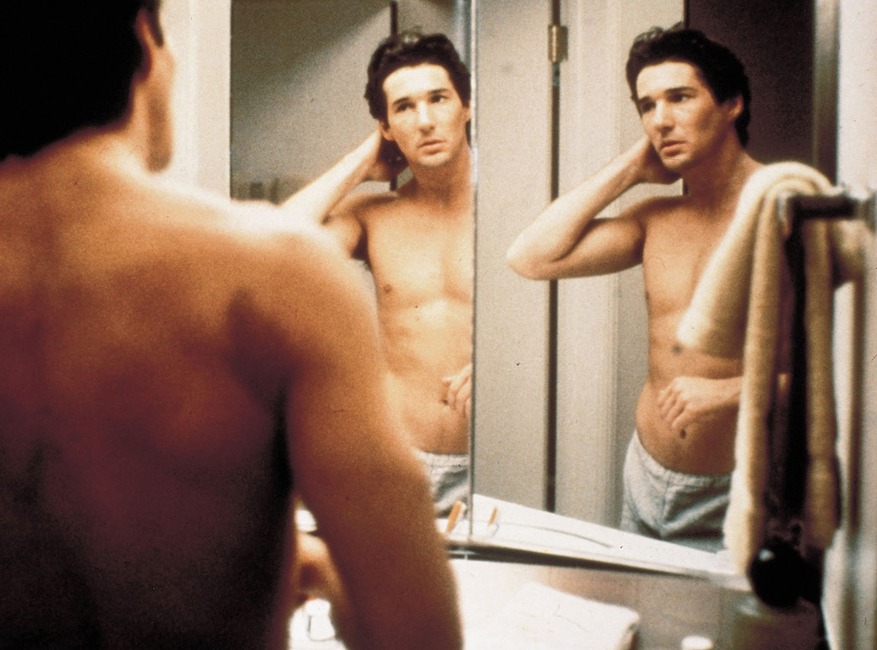 Paramount Pictures
Richard Gere, American Gigolo

The one that started it all. Richard Gere played a male prostitute in this 1980 film, and as such, there was quite a bit of full-frontal nudity, a first for a major Hollywood actor. Gere's work in the film established him as both a leading man and a sex symbol and, as he told Entertainment Weekly in 2012, the nudity was something that happened naturally. "If I recall, [the nudity] wasn't in the script. It was just in the natural process of making the movie," he explained. "I certainly felt vulnerable, but I think it's different for men than women."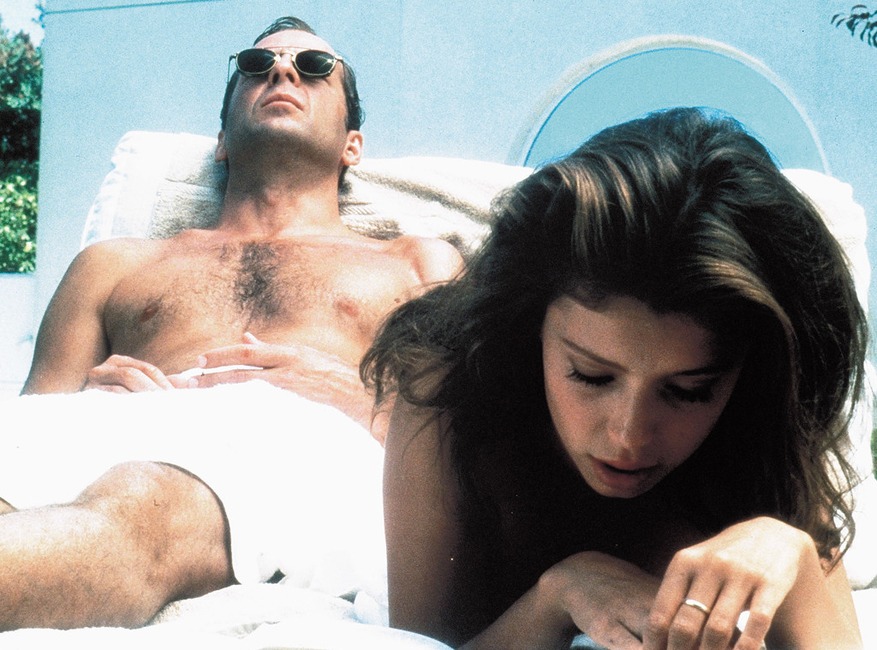 Hollywood Pictures
Bruce Willis, Color of Night

Bruce Willis was so nude in this 1994 erotic thriller that the MPAA threatened it with an NC-17 rating if changes weren't made. "These were intense sex scenes," MPAA president Jack Valenti told EW that year. "If Bruce Willis had stepped out of a shower and was toweling himself, or was reaching for a telephone and there was a fleeting glimpse of nudity, (the rating) would probably be an R. But if you're shown totally nude and screwing somebody on a bed, that's something else." Six minutes were ultimately cut from the version released to theaters, but were added back for the director's cut.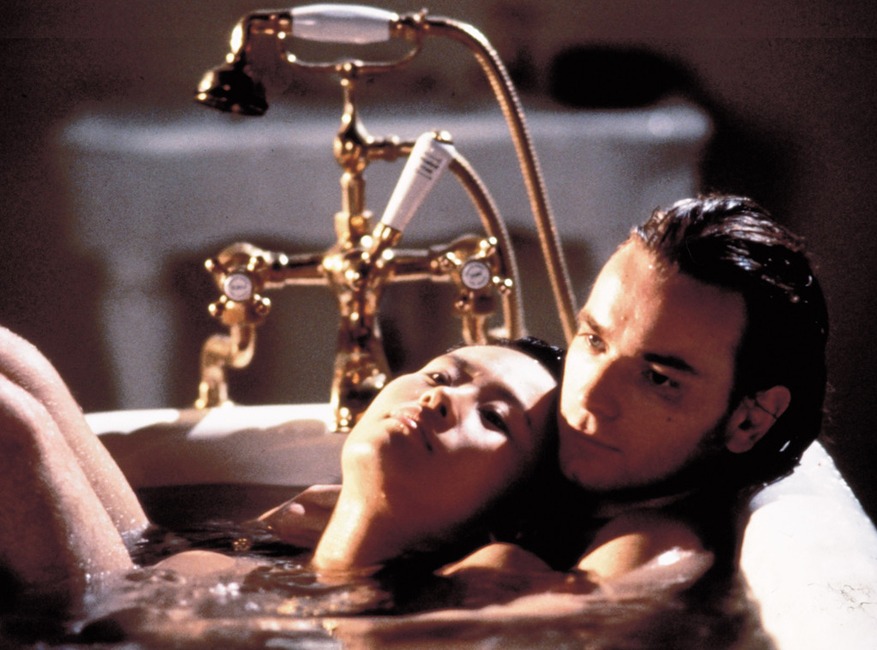 Lionsgate
Ewan McGregor, The Pillow Book

Ewan McGregor is one of the film world's most notorious full frontal repeat offenders. He's bared all in films like Trainspotting, Velvet Goldmine, Young Adam and The Pillow Book, a 1996 film that he admitted to Out magazine in 2011 left him nude on set quite a bit. "There's tons of sex in that film. We didn't even bother putting clothes on between scenes," he told the publication. "I had quite a full-on sex scene with a 75-year-old Japanese guy. We're kissing, and I remember going, He's got a mustache and that's kind of weird. Oh! That's definitely a scrotum. That's odd."
Article continues below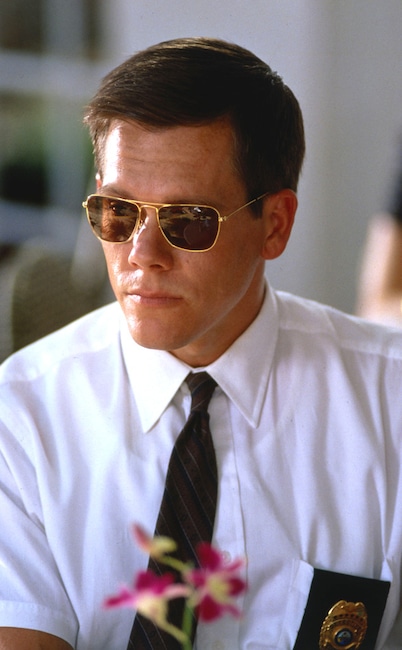 Mandalay Entertainment
Kevin Bacon, Wild Things

When Kevin Bacon's character stepped out of the show and wrapped a towel around his naked waist in this 1998 thriller, the eyeful we got made waves. And as he admitted on HuffPost Live in 2014, he had no idea that it would cause such conversation. "I honestly really didn't think about it. I said, 'If that's the shot, that's the shot that works, it's OK.' I just didn't think it was going to be such a big deal," Bacon told host Ricky Camilleri. "It wasn't until we got to the press junket for the film that every single question, every single person asked me about it. By the way, when got to the European press, nobody asked me about it."
"I was a producer on the film, and in my contract, as an actor, I had a no-frontal-nudity clause," he added. "So, in theory, I could've sued myself."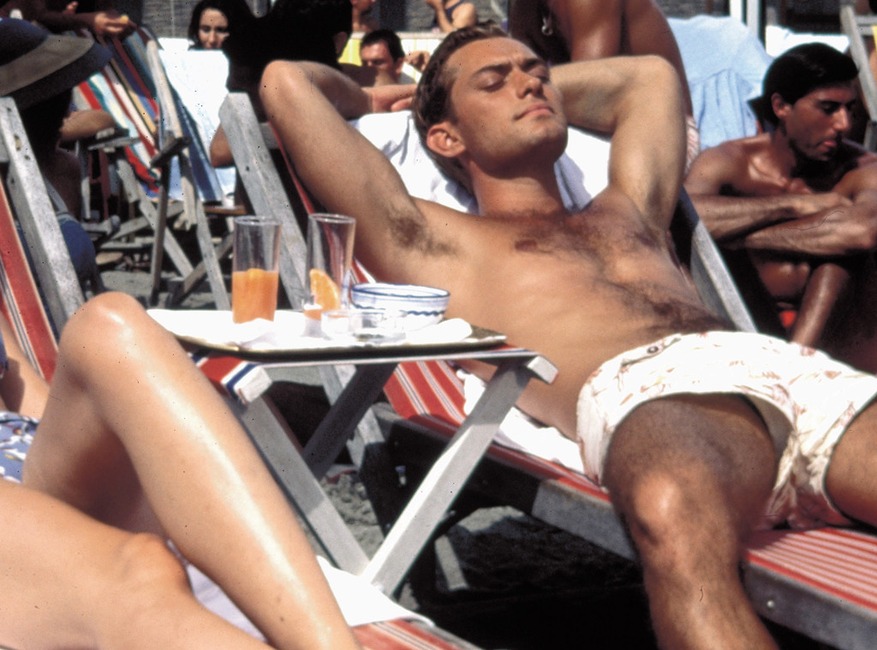 Paramount Pictures
Jude Law, The Talented Mr. Ripley

Jude Law has a brief full-frontal moment in this 1999 film as we watch his character, the appropriately named Dickie, step out of a bathtub. It's quick, but it's there.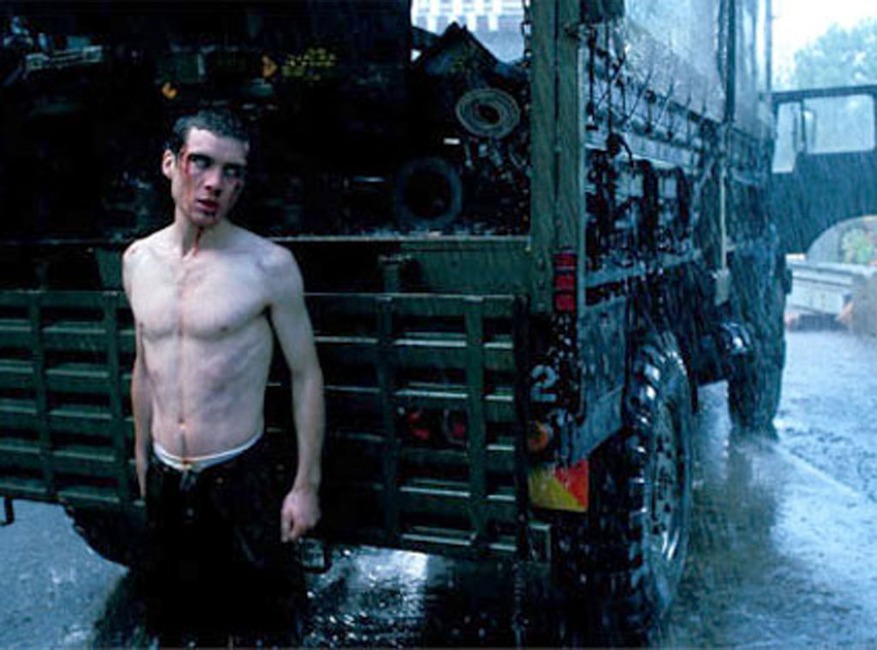 Fox Searchlight Pictures
Cillian Murphy, 28 Days Later

This 2002 film helped reinvigorate the zombie film. It also delivered a full frontal moment for star Cillian Murphy as we meet his character Jim waking up in a hospital bed, completely naked, only to discover that much of society has been infected with an insanely destructive virus.
Article continues below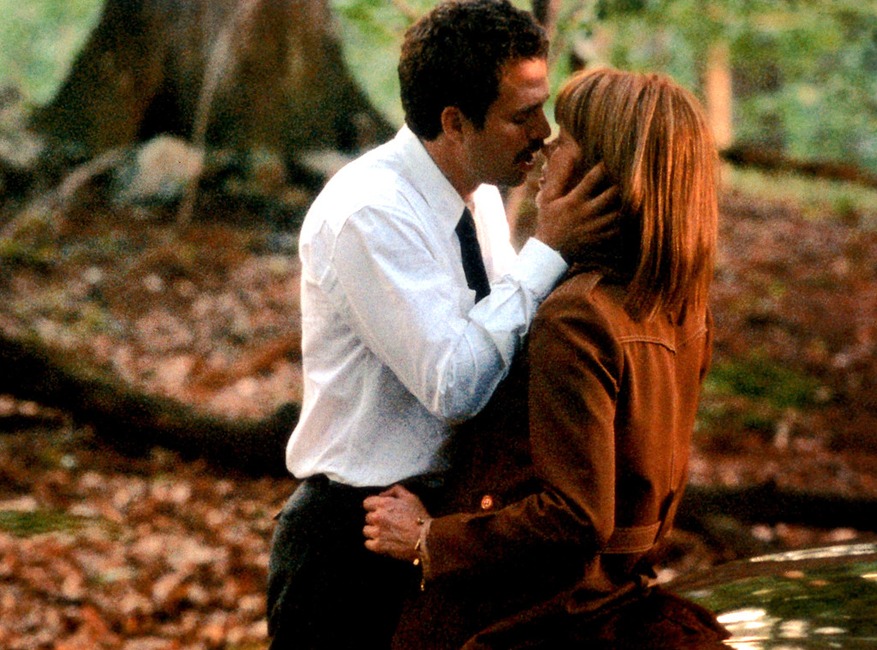 Pathe Productions
Mark Ruffalo, In the Cut

In this 2003 film from director Jane Campion, both Mark Ruffalo and Meg Ryan bared a bit more skin in their love scenes than we'd been used to. And it left the future Hulk a bit rattled for one kinda hilarious reason. "I was scared. I was really scared. And she was with Russell Crowe," he told reporters at the film's world premiere at the Toronto Film Festival. "All I could think of is 'what am I going to be like compared to Russell Crowe?"'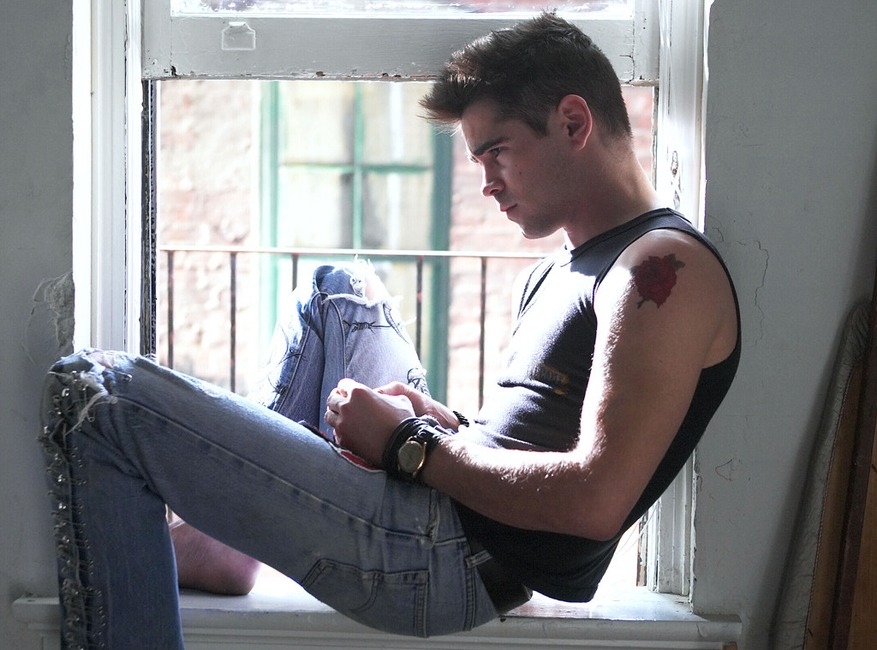 Warner Independent Pictures
Colin Farrell, A Home at the End of the World

Colin Farrell couldn't understand all the attention his brief nude scene in this 2004 film, based on the 1990 novel of the same name, generated. "Yeah, man, I mean, f–k me! Who gives a f–k? Apart from the readers of The Advocate maybe, who wants to see Colin Farrell's c–k that much," he told Entertainment Weekly, before humorously downplaying the entire moment. "I walk to a door and you see my c–k, and I walk out of the shot. It's dark, and it's three inches, uh, seconds long.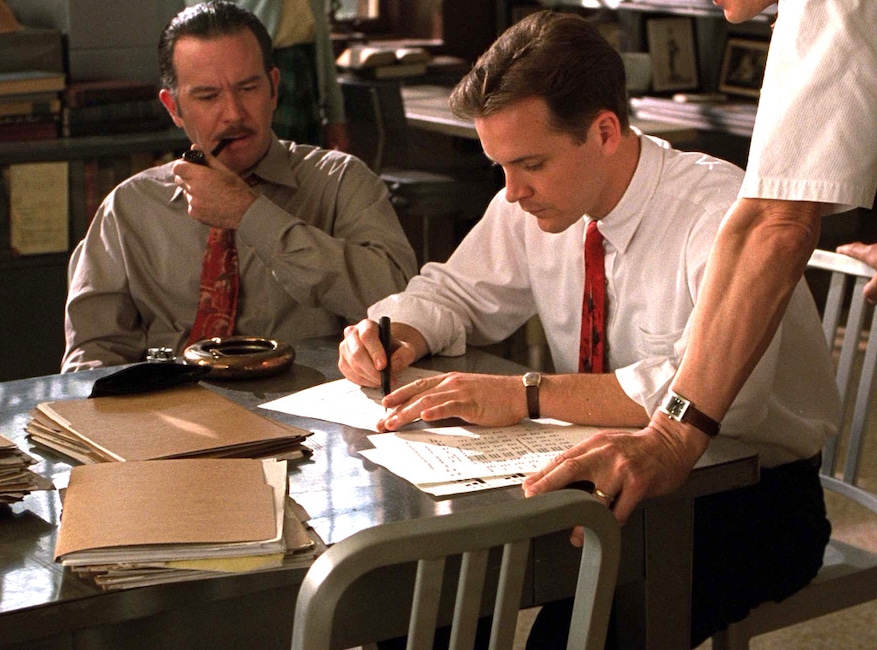 Fox Searchlight Pictures
Peter Sarsgaard, Kinsey

In this 2004 film, a biopic on the life of sexology pioneer Alfred Kinsey (played by Liam Neeson), Peter Sarsgaard starred as the scientist's young assistant who shares some sexual encounters with the man. And as a result, the actor agreed to bare all. "It didn't feel like anything," he told TV Guide. "I mean, if I always thought about the people on the other end of the camera — as if it were like a tube going to audiences all over the world — then I wouldn't be able to act anyway. This was just a room filled with four people and it seemed appropriate for the scene. The reason I'm nude is to test the waters before I [kiss Dr. Kinsey] later in the scene. It had a purpose. It's not nudity for you guys, it's nudity for him."
Article continues below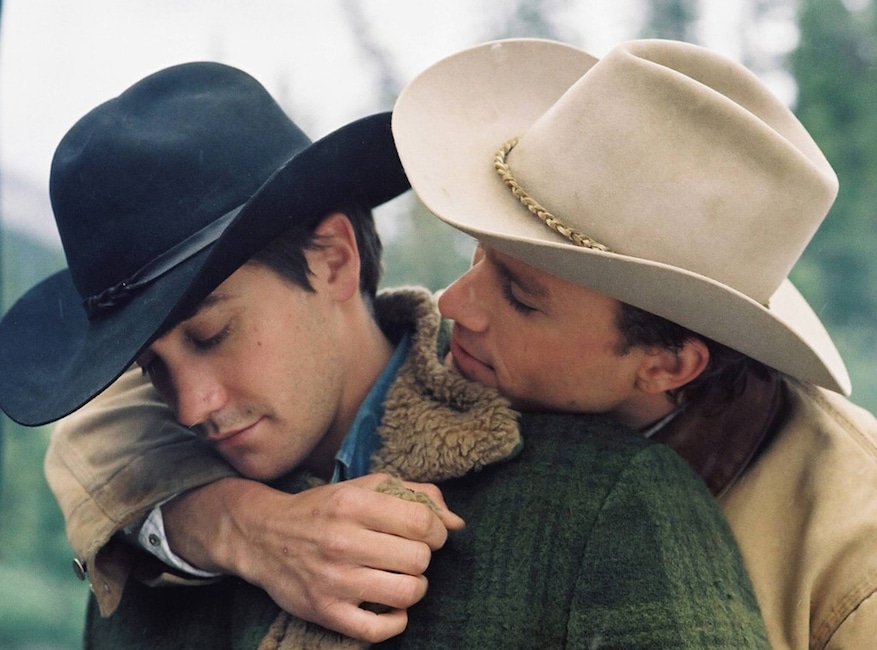 Universal Studios
Heath Ledger, Brokeback Mountain

Heath Ledger's full frontal moment in this heartbreaking 2005 film almost didn't make the final cut, as director Ang Lee reportedly intended to cut all instances of it from the final film. But once paparazzi photos leaked showing the actor nude, he decided to keep the nudity in the film. And as for his co-star Jake Gyllenhaal's nudity? That was a stunt double.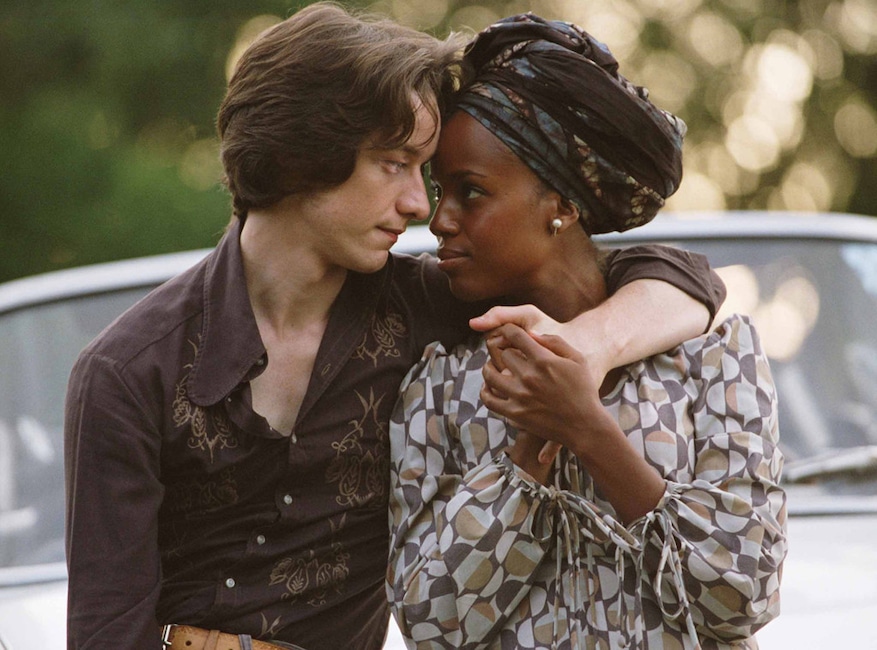 Fox Searchlight Pictures
James McAvoy, The Last King of Scotland

In this 2006 film, a drama about the rule of Ugandan President Idi Amin, James McAvoy played a fictional Scottish doctor who became Amin's personal physican. In one quick scene, we see his character get out of bed without a stitch of clothing on and watch as he gets dressed.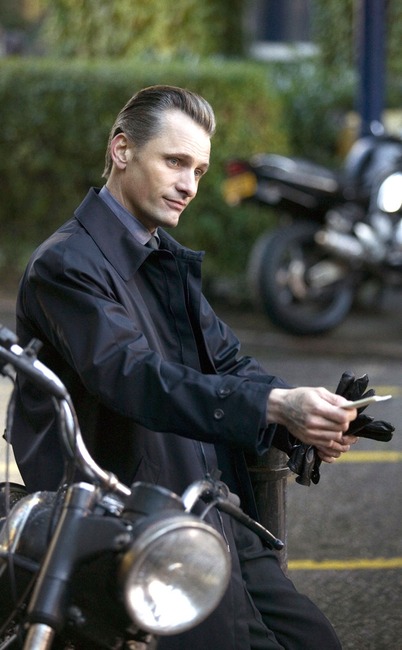 Focus Features
Viggo Mortensen, Eastern Promises

Viggo Mortensen bared all during a prolonged four-minute fight scene in a Turkish bath for this violent 2007 film. "I'm just glad it was shot in two days and not six as it was initially written," he told The Telegraph in 2007, laughing. "Honestly, though, it took me all of about eight seconds to decide whether to do the scene naked. It was slippery, painful, embarrassing. You see what you see. I always knew the scene should be as realistic as the rest of the movie, so I couldn't feasibly keep the towel on. Plus, we shouldn't be trying to hide things or pretty it up in any way. I knew at times it would be awkward and vulnerable."
Article continues below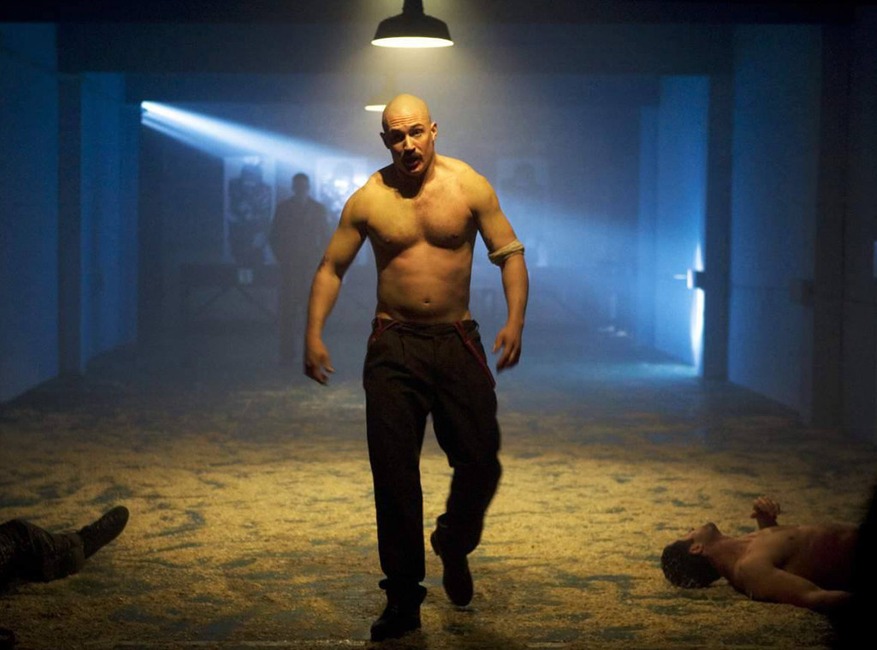 Aramid Entertainment
Tom Hardy, Bronson

Tom Hardy only got the role in this 2008 biopic about the life of a notorious Welsh prisoner after Jason Statham and Guy Pearce, director Nicolas Winding Refn's first and second choices, respectively, balked at the nude scenes. "[Statham] had seen my Pusher films (Refn's cinematic calling card trilogy about low-rent drug dealers) and he was asking, 'Is it like that?' And I was like, 'Well, kinda…,'" Refn told a crowd at a Q&A in 2015, laughing. "Then he read the script and went, 'Ah, that's not going to happen.'"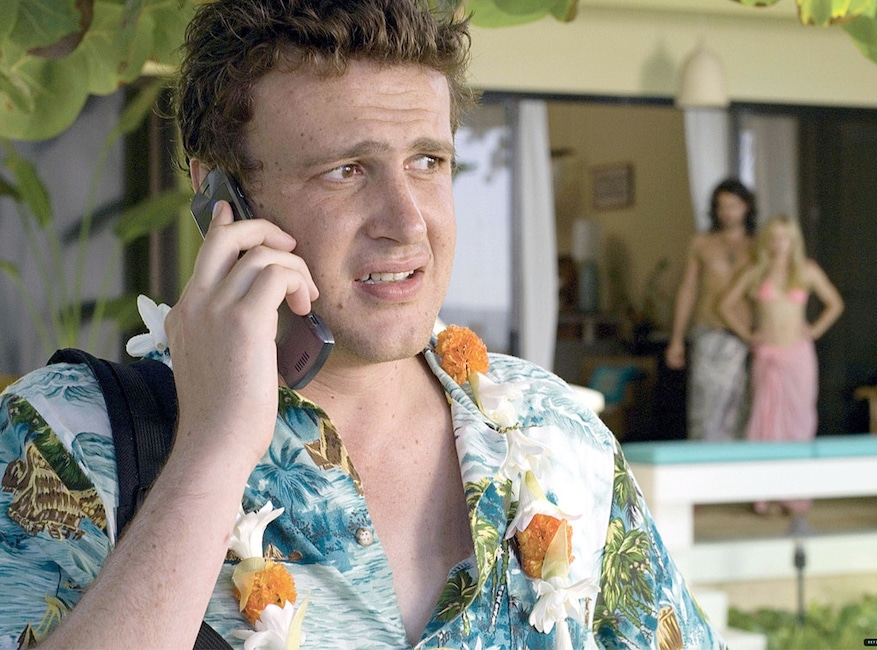 Universal Pictures
Jason Segel, Forgetting Sarah Marshall

Jason Segel couldn't be too put out about his full frontal moment in this 2008 comedy. After all, he wrote the script. "I thought that was hilarious," he told Vulture in 2015. "I was actually not very uncomfortable doing it. I really felt free. You have to put it in the context that this was 2006, 2007, and this hadn't been done before, in my recollection, where the main guy was going to be naked in the first five minutes of the movie."
"I wanted it to be the most humiliating breakup of all time," he added. "When I was writing it, I thought to myself, 'The problem with romantic comedies is, you know what's going to happen. The guy on the poster is going to end up with the girl on the poster. But if I open this movie with something you cannot believe you're seeing, you're sort of forced to go into a different attitude. You don't know what's going to happen in this movie.'"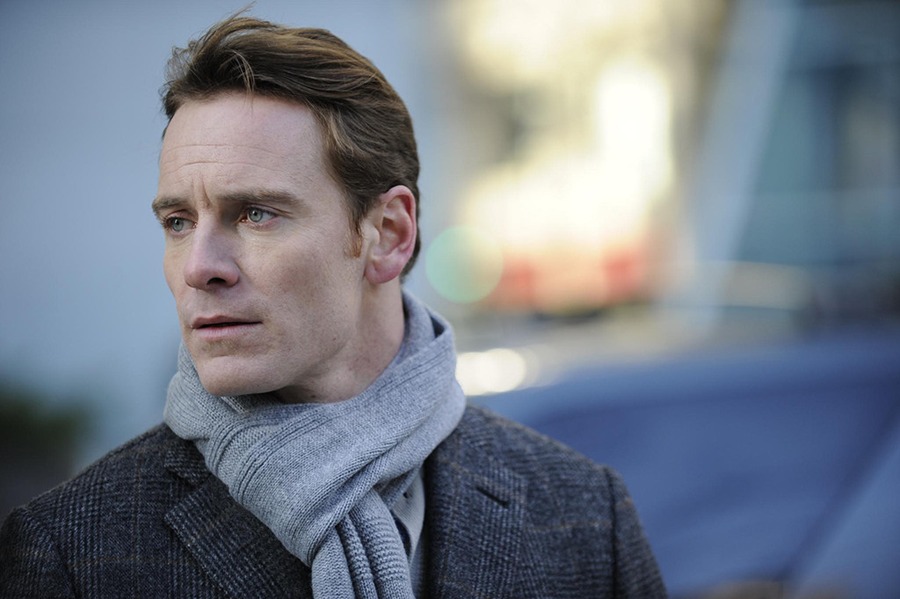 Fox Searchlight Pictures
Michael Fassbender, Shame

In this harrowing 2012 film, Michael Fassbender played a sex addict and, naturally, was quite naked quite a lot. "I was self-conscious, for sure, but it was something I had to get over very quickly," he told The Guardian that year. "Those scenes are really where you get an insight into the guy's psyche. When you see him naked, it's in more ways than one. I had to be on the ball and not thinking about those things. And you try to make sure that your partner in the scene is comfortable.
Article continues below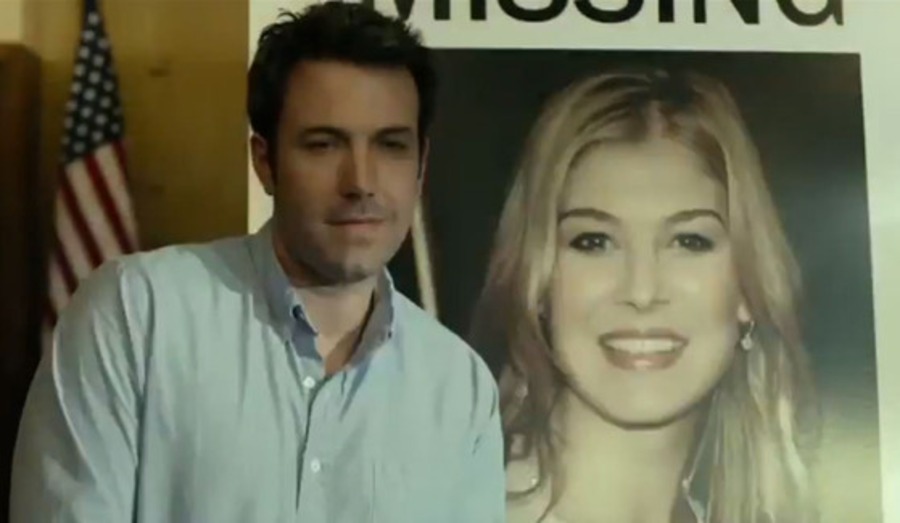 Twentieth Century Fox
Ben Affleck, Gone Girl

Ben Affleck's full frontal moment in the 2014 adaptation of popular Gillian Flynn novel was truly a blink-and-you'll-miss-it moment, but along with it came some truly hilarious moments from the star and his then-wife Jennifer Garner when the film was released. "The penis is in there," he told MTV. "It costs extra. It's IMAX penis! You have to pay 15 bucks to see it in 3D. It looks better in 3D."
While Garner was on The Ellen DeGeneres Show that year, she joked, "He's showing his penis . . . What I have to say is, 'You're welcome.' I just try to consider myself a charitable person and I wanted to give back. You give me so much, I wanted to give something back to all of you."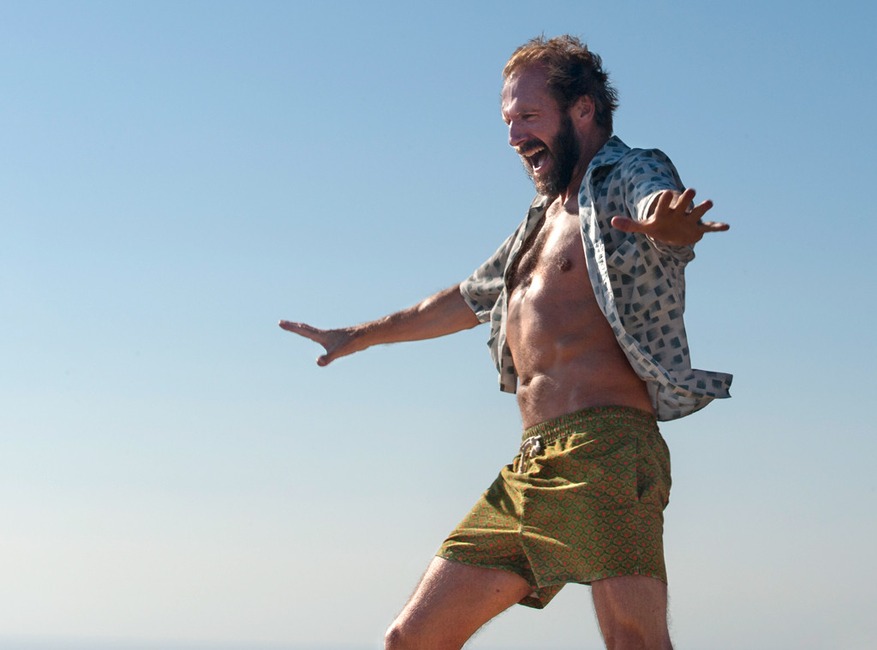 Fox Searchlight Pictures
Ralph Fiennes, A Bigger Splash

Before director Luca Guadagnino made Timothée Chalamet get up close and personal with a peach in Call Me by Your Name and covered every inch of Dakota Johnson in blood in Suspiria, he got Ralph Fiennes to go full frontal in this 2016 film. And as the actor told Australia's Daily Telegraph, the nude scenes were "not really" daunting. As for the vanity that goes into preparing for something like that, he said, "Well, yes, I like to look fairly in shape. I knew I was going to be nude and so I was working out, but I was also exercising beforehand. I like to keep fit. I do a bit of yoga and general workout stuff."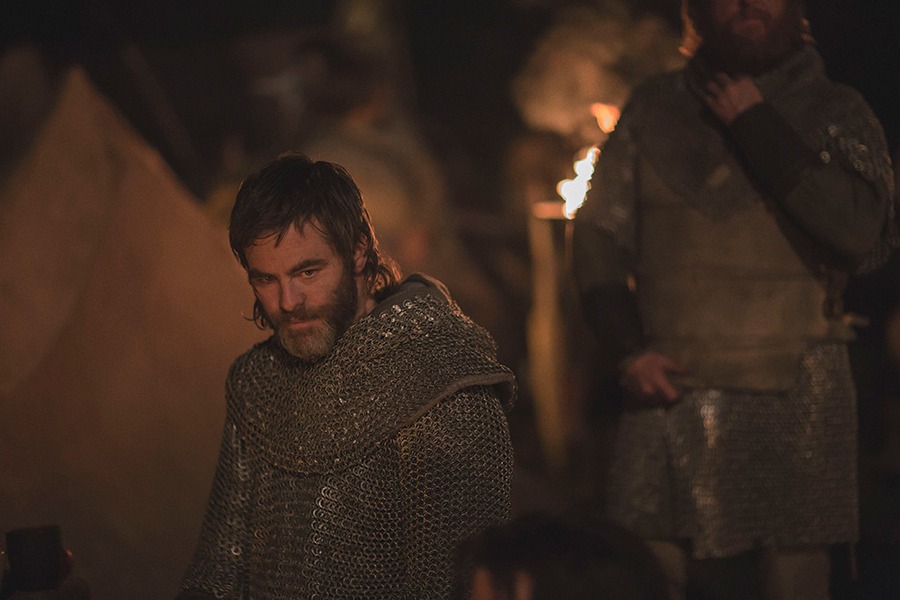 David Eustace/Netflix
Chris Pine, Outlaw King

Chris Pine doesn't really understand why people are making such a big deal about his full frontal moment in the 2018 film, especially because his co-star Florence Pugh also gets quite nude as well. "Florence shows her entire body in this film and no one is talking about that," he told Mirror. "People want to talk about my penis as if we're a bunch of teenagers playing spin the bottle. Is Florence expected to do that because she is a woman and I'm not expected to do that because I'm a man Certainly, there's a lot of violence in this film and people get debowelled and stuff like that, and no one wants to talk about that."
Article continues below
Outlaw King is in theaters and available to stream on Netflix now.
Source: Read Full Article