A fitting finale for the remarkable Watters Gallery
It was a typically understated opening night at Watters Gallery last week for Tony Tuckson 1921-1973, Figurative Paintings and Preoccupations. If the atmosphere was a little sombre it was because this was the last hurrah for a Sydney institution. After 54 years Watters is closing, and none of the visitors on that final night could quite believe it was happening. Watters has been a part of the landscape for as long as most of us can remember. We have taken it for granted. But on November 24, with the winding up of this exhibition, the gallery will be closing its East Sydney premises.
Frank Watters and his dog Teddy.Credit:Dominic Lorrimer
Owners, Frank Watters, Alex and Geoffrey Legge, are now in their 80s and feeling their time is up. It might have been a different story had Alex and Geoffrey's son, Jasper, not died suddenly in 2010, at the age of 42. Methodical in temperament, Jasper had gradually grown into the twin roles of art dealer and artist, but succumbed to an untimely heart attack. With Jasper went the succession plan, leaving the three elderly owners pondering the gallery's future.
The last opening was sad but not sentimental, as the dealers resisted every trace of self-aggrandisement. There were no valedictory speeches, no long lists of people to be thanked. At 8pm the familiar ritual of the lights being dimmed indicated the evening was coming to an end.
When Watters began life it was a haven for avant-garde experimentation. As times changed the gallery settled into a solid middle-age, with a core group of artists that included Ken Whisson, Robert Klippel, James Gleeson, Richard Larter, John Peart, Vicki Varvaressos and Euan Macleod. In later years Watters took on a group of younger artists, but remained an exclusive club.
It wasn't easy to get a show with Frank, Geoffrey and Alex, but once an artist entered their stable the dealers' loyalty would be unflinching. Many exhibitors would come and go, but the only ones Watters dismissed were those who didn't play by the rules, which usually meant selling works privately to escape the gallery commission.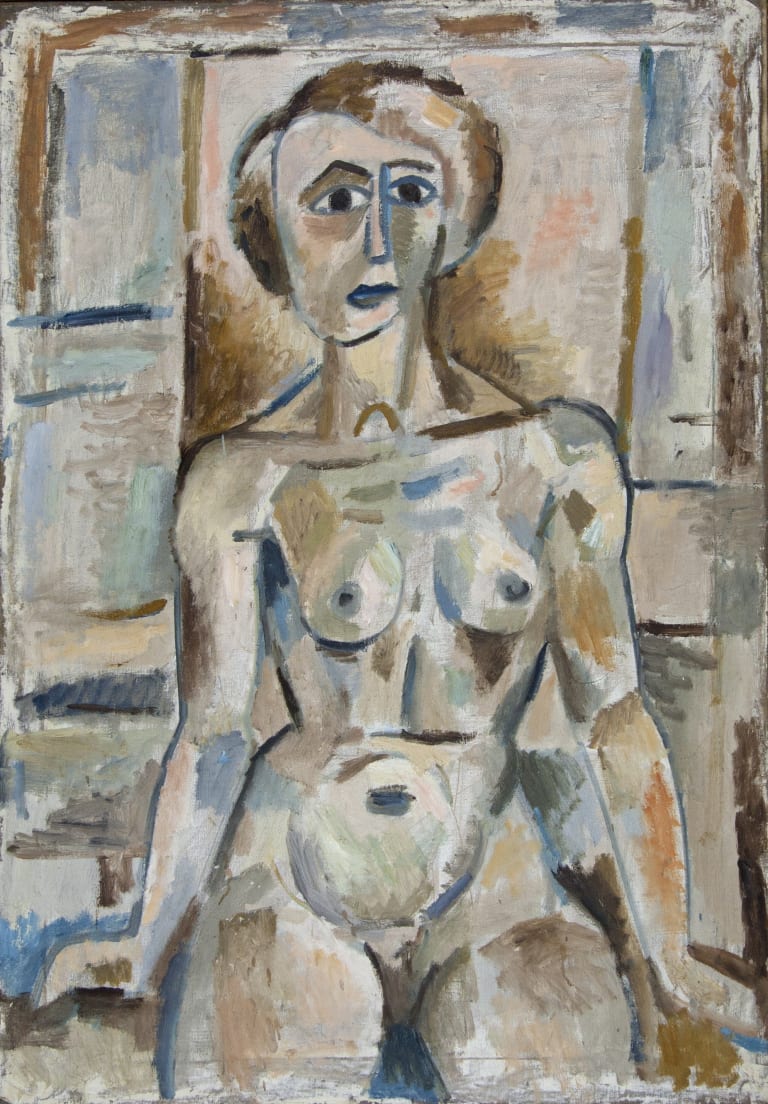 Tony Tuckson's Seated Nude (1952). Tuckson is an artist who embodies the uncompromising nature of the Watters Gallery.
There were artists on the books who barely seemed to sell anything, but Watters would keep the faith. Few galleries have been so willing to allow artists to change and develop according to their own instincts, rather than sticking to a successful formula. At Watters, sales were always secondary to human relationships. It meant that prices tended to remain low and accessible – a source of frustration for some who defected to other galleries. Those who remained, put great value on the stability and integrity of the long-term bond that was forged.
It's a fitting choice to end with Tony Tuckson. Of all the Watters artists Tuckson best embodies the uncompromising nature of the gallery. Because of his job as deputy director of the Art Gallery of NSW, Tuckson was reluctant to exhibit the paintings he produced on evenings and weekends. By the time he summoned up the courage to ask Frank Watters and Geoffrey Legge to pay a studio visit, a huge body of work had been amassed.
The dealers had driven to Tuckson's place discussing ways to let him down gently, but came away feeling they had discovered a major talent. Tuckson would hold his first solo exhibition with Watters in May 1970, at the age of 49. The second came along in April 1973, but by November that year he would be dead from cancer. The gallery has held regular exhibitions from the estate for the past 40 years.
Tuckson is widely recognised as Australia's greatest exponent of abstract expressionism – a style he pursued wholeheartedly from the late 1950s. Within a week the AGNSW will open Tony Tuckson: The Abstract Sublime, which looks at these paintings, yet the lack of figurative work means the show must be viewed as a survey rather than a retrospective. It's this failure to cover the entire field that has prompted Watters to choose Tuckson's earlier pictures for its grand finale.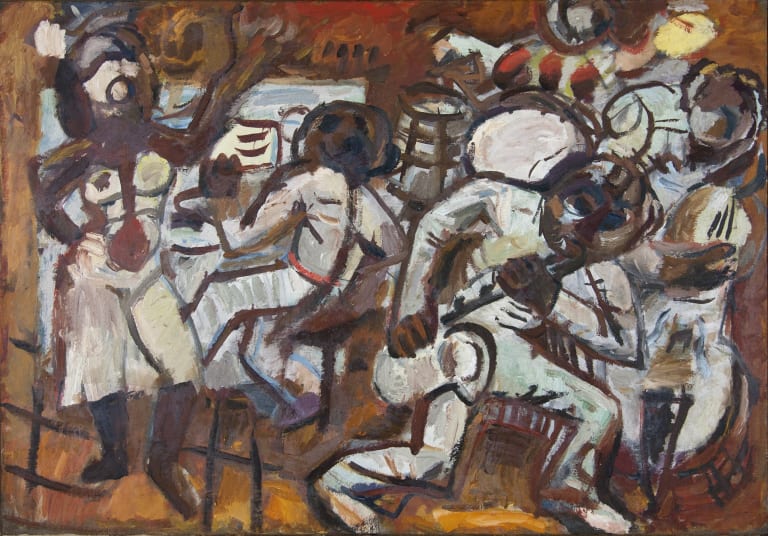 Musicians No. 3 (1949) by Tony Tuckson, who practised a deliberate de-skilling, attempting to paint and draw with the directness and spontaneity of a child. 
To show only abstract works is to ignore half of Tuckson's story. Born in Egypt to British parents he had studied art in England before the war, and would spend a further three years at East Sydney Tech (AKA. The National Art School), from 1946-49. Tuckson looked hard at Cezanne, Matisse and Picasso, and would borrow from each of them. The works in the Watters show are wildly eclectic, combining the influence of Cubism with Matisse's radical simplifications. Like many modernists Tuckson practised a deliberate de-skilling, attempting to paint and draw with the directness and spontaneity of a child.
Some artists are frightened to deviate from a style for which they are known. Tuckson at this stage was a completely invisible artist, willing to try anything. There's a crudeness about much of the work but also a tremendous freshness that holds good after 60 to 70 years. It was a surprise that pieces such as Seated Nude No .3 (1952) are not already in public collections. Even a vigorous oil sketch such as Musicians No. 3 (1949) would be a worthwhile acquisition for any state gallery.
Not for the first time I marvelled over the slackness of institutional collecting in Australia, which allows representative works by important artists to gather dust in storerooms. Watters may not be "fashionable" any longer, but the list of major artists that have shown at the gallery is unmatched by any of their peers.
It's unlikely there will ever be another commercial gallery in this country that survives for more than 50 years under the same ownership. The nature of the art business is changing rapidly, with the growth of art fairs and the internet impacting on the number of people who pay regular visits.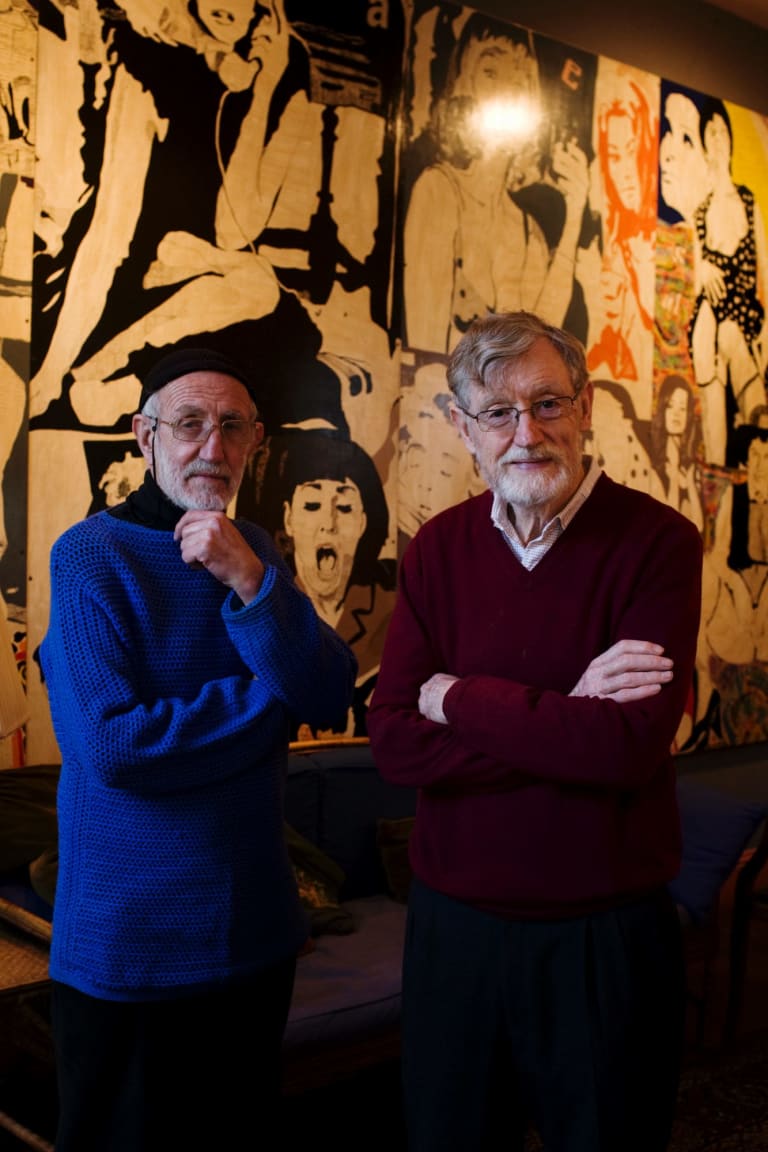 Frank Watters (left) and Geoffrey Legge made their gallery feel like an extended family rather than a business. Credit:James Brickwood
The most successful galleries in the world today are run like multinational corporations, with similarly ruthless business practises. Watters, by contrast, often seemed like an extended family rather than a business. Sales were necessary to keep the doors open, but they were not pursued with the fervour one finds in the international arena. Indeed, it could be argued that dealers such as Watters helped foster a belief among collectors that Australian art should be inexpensive.
That idea is now being challenged by Australia's gradual integration into a globalised art market. Today there are artists who are selling works for high prices to American or European collectors, or attracting the attention of overseas galleries. Historically and symbolically it's the right moment for Watters to opt out of an art world that is becoming more corporate by the minute. Such a change, no matter how inevitable or unstoppable, can never be welcomed without a degree of anxiety. For all that is gained in terms of opportunities, much is lost.
The warmth and integrity that characterised Watters will not be easily replaced. It's not simply one enterprise that is coming to an end it's an entire way of viewing the world. This venerable gallery represents the last vestige of an age when one could actually believe that dealers might be in the game not for love of money, but for the simple love of art.
Tony Tuckson, 1921-1973, Figurative Paintings and Preoccupations will be at Watters Gallery until November 24.
Source: Read Full Article