Are Alex Kompothecras and Juliette Porter From 'Siesta Key' Still Together?
One of Siesta Key's hottest couples has always been Alex Kompothecras and Juliette Porter. The two have definitely had their share of drama, and Kompothecras' unfaithfulness in the past has taken its toll on Porter's ability to trust him. But since Siesta Key is filmed months before it actually airs, it's hard to keep up with Kompothecras and Porter's relationship. Are the two still dating?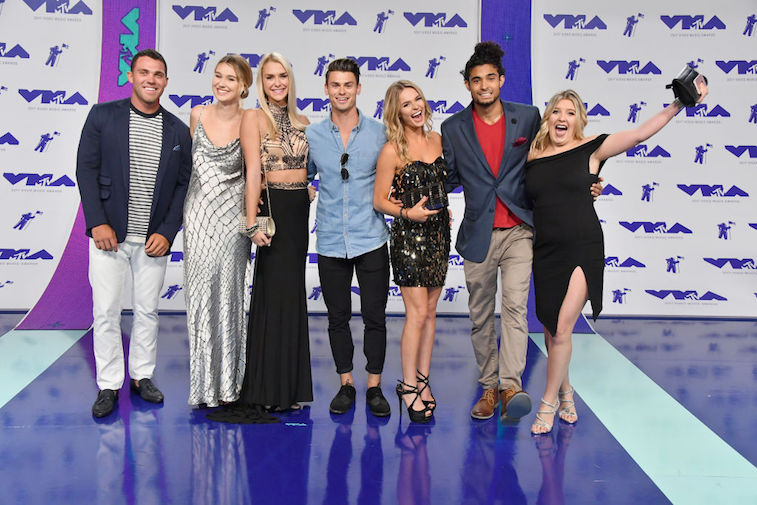 Porter was determined to make herself known to Kompothecras in the show's first season
In the first season of Siesta Key, Porter always had a thing for Kompothecras, but he wasn't quite ready to settle down. At the beginning of the show, the two decided they would be exclusive, but Porter later found out that Kompothecras had slept with her best friend, Amanda Miller. Porter was livid, and things between her and Kompothecras dwindled. Kompothecras then began eyeing Siesta Key's newest transfer, Kelsey Owens, who was dating Garrett Miller at the time. (The two Miller cast members don't appear to be related.) Kompothecras and Porter ended things in the first season, and he ended up making a move on Owens. Owens' then-boyfriend wasn't happy about it, and they broke up. But Porter never stopped eyeing Kompothecras.
Kompothecras has a history of being unfaithful, and his ex-girlfriend arriving in the most recent season only made things worse  
Eventually, Kompothecras and Porter worked things out and decided they would start their relationship over. And since then, Kompothecras has appeared to be faithful to her (from what we know). However, in the most recent season, Kompothecras' ex-girlfriend arrives, and Porter's insecurities are made pretty obvious. She clearly still has trust issues with Kompothecras, though things seemed to be great between the two up until then. And in the most recent episode, Porter discovers Kompothecras with someone else in his bed, leading her to think the absolute worst.  
Kompothecras and Porter were still dating as of Christmas 2018
In a since-deleted Instagram post on Porter's feed, she and Kompothecras made their way up to New York City to do some ice skating in Rockefeller Center. The couple looked happier than ever, and that was months after the most recent scandal of a woman in Kompothecras' bed. However, something must have happened between Christmas and present day, because the photo of the two looking happy and in love has since been deleted.
When Porter was asked on social media in February 2019 if she and Kompothecras were still together, she replied 'nah'
View this post on Instagram
#siestakey heads to MiamiTonight at 9 on @mtv @siestakey #repost #imaware
A post shared by Juliette Porter (@julietteporter) on
Fans have always been curious to know where things stand between Porter and Kompothecras. Porter posted a photo with Amanda Miller on February 5 promoting the show's newest episode, and one fan wrote, "Please tell me you and [Kompothecras] are still together?" Porter's reply said it all: "Nah." Fans immediately had Porter's back, and many said she was a better person than he was. (Porter may have been able to forgive his cheating, but clearly some of her fans did not.) It looks like the two are off-again right now, but it wouldn't surprise anyone if they rekindled their romance once more. They've been known to be rocky in the past, so time will tell if they get back together.
Check out The
Cheat Sheet on
Facebook!
Source: Read Full Article