Ariana Grande Just Destroyed Piers Morgan on Twitter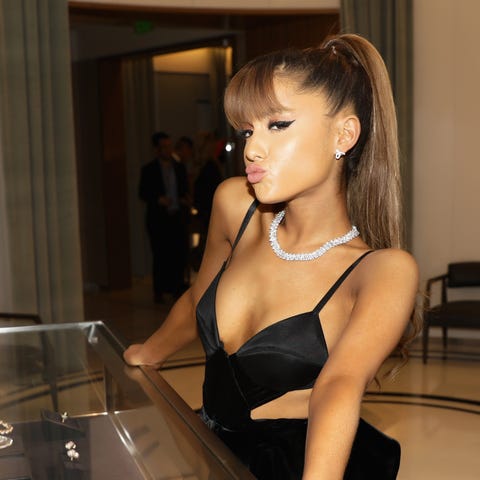 Piers Morgan is at it again. On Monday, he decided it was high time to criticize Ellen for her #InternationalMensDay video montage. Piers, one of the preeminent scholars of modern-day feminism, had a bone to pick with the talk-show host.
Ellen drooling today over famous men's bodies on #InternationalMensDay2018.
Yet I've been abused all day for complimenting @hollywills on her legs.
The hypocrisy of modern feminism laid bare..
My column: https://t.co/51EV8fbBvV https://t.co/myUb83jV9C
Soon after, he decided to come for Little Mix, suggesting that the group had copied the Dixie Chicks (hasn't he ever heard of inspiration?) for the new promo art for their album LM5. And apparently he was offended—once again—by female nudity.
Hey @LittleMix – when are you going to admit you stole this idea from @dixiechicks? pic.twitter.com/dLRX2TMv2k
Sultry? She looks ridiculous.
Ask her to put some clothes on (if she has any…) & apologise for calling me a tw*t. https://t.co/i63gXpkJaV
Thankfully, Ariana Grande's mom Joan hopped on Twitter to say what we were all thinking:
Honestly what is wrong with you @piersmorgan ? Didn't your mother ever teach you, if you have nothing nice to say, don't say it! You came for @TheEllenShow yesterday which was disgraceful, she is an angel. @LittleMix today, did you ever hear of paying homage? And..well never mind https://t.co/5WBOlL8t6O
To which Mr. Morgan responded…
Hi Joan, my mother taught me to speak my mind & never be afraid to express honestly held opinion.
Ellen's a hypocrite – and as for Little Mix, I'd just prefer they use their talent to sell records rather than their nudity.
As your own daughter does…! https://t.co/nCQAsIgoVG
You still with me? Good. Okay, so then Ari herself jumped into the fray, and pretty much handed Piers his own bum—pointing out that not only is it so incredibly lame that he spends his days being an internet troll, but also that his double standards about male and female nudity are super tired and, at this point, headache-inducing.
Ellen is an incredible & kind human being.. I use my talent AND my sexuality all the time because i choose to. women can be sexual AND talented. naked and dignified. it's OUR choice. 🖤 & we will keep fighting til people understand. i say this w all due respect but thank u, next. https://t.co/wSknRSlJN8
also @piersmorgan, i look forward to the day you realize there are other ways to go about making yourself relevant than to criticize young, beautiful, successful women for everything they do. i think that'll be a beautiful thing for you and your career or what's left of it. 🖤
when u do it it's ok tho right? https://t.co/FJyF24ZlYx
All this, while Ari is busy dropping major hints about her latest project. Anyways, now Piers is pretending to not understand why his comments that Little Mix should "put some clothes on" were problematic in the first place, so let me say it again in really big font this time:
WHAT WOMEN DO WITH THEIR BODIES IS UP TO THEM.
Fin.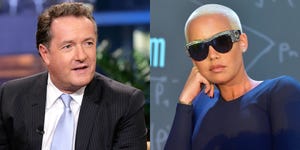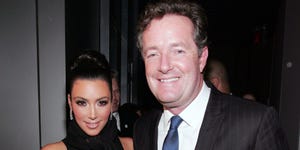 Source: Read Full Article